The title simply indicates that well, I wasn't in New York. I was in York for my winter break trip last December and here are the pictures!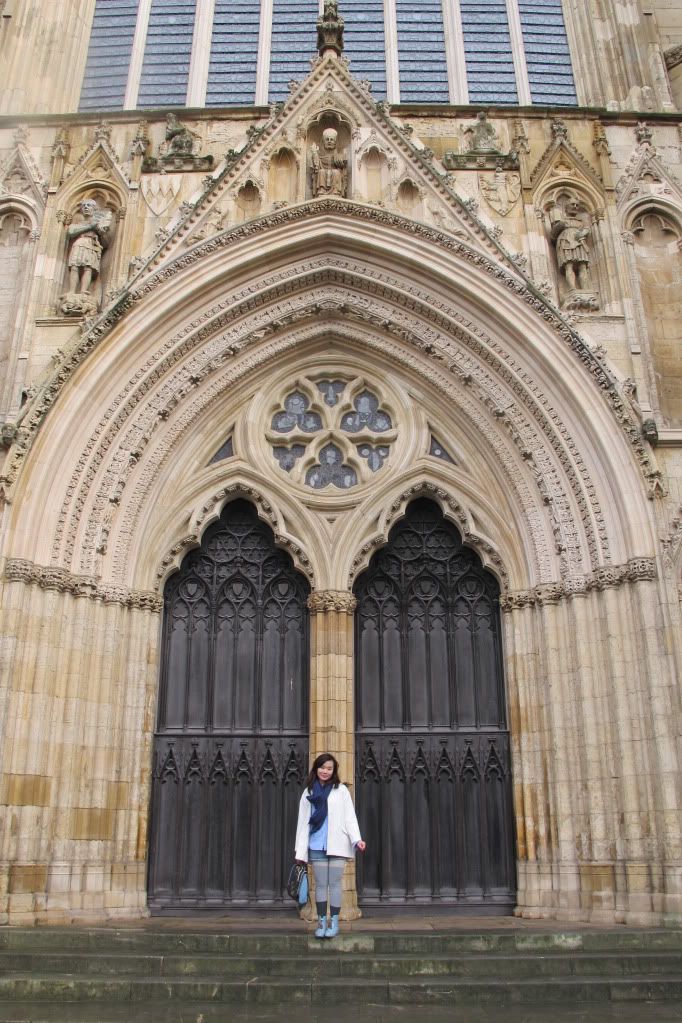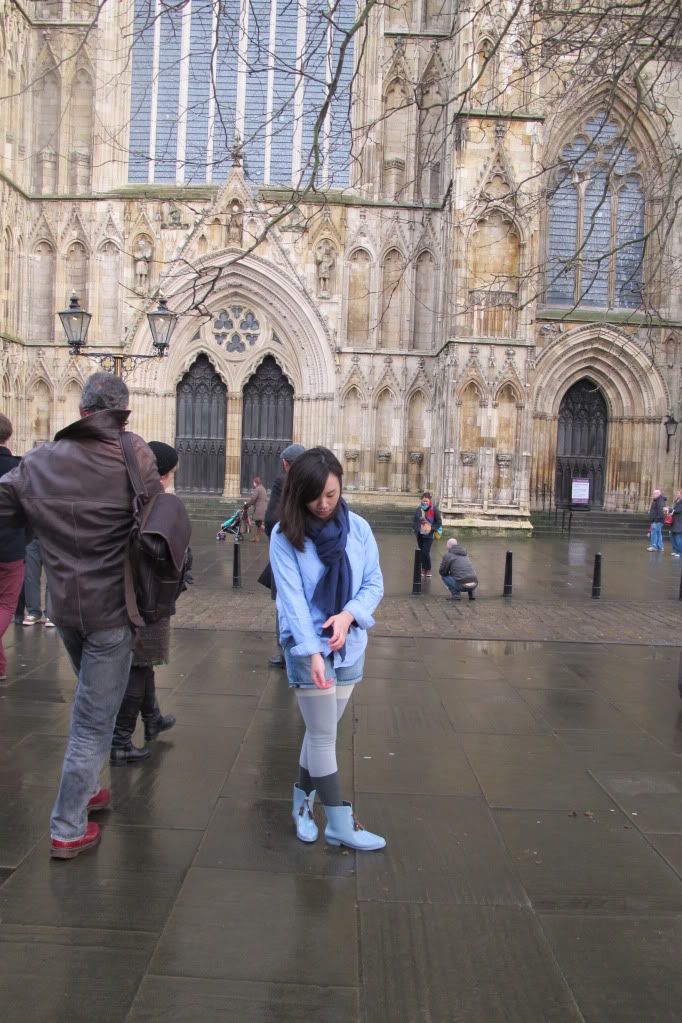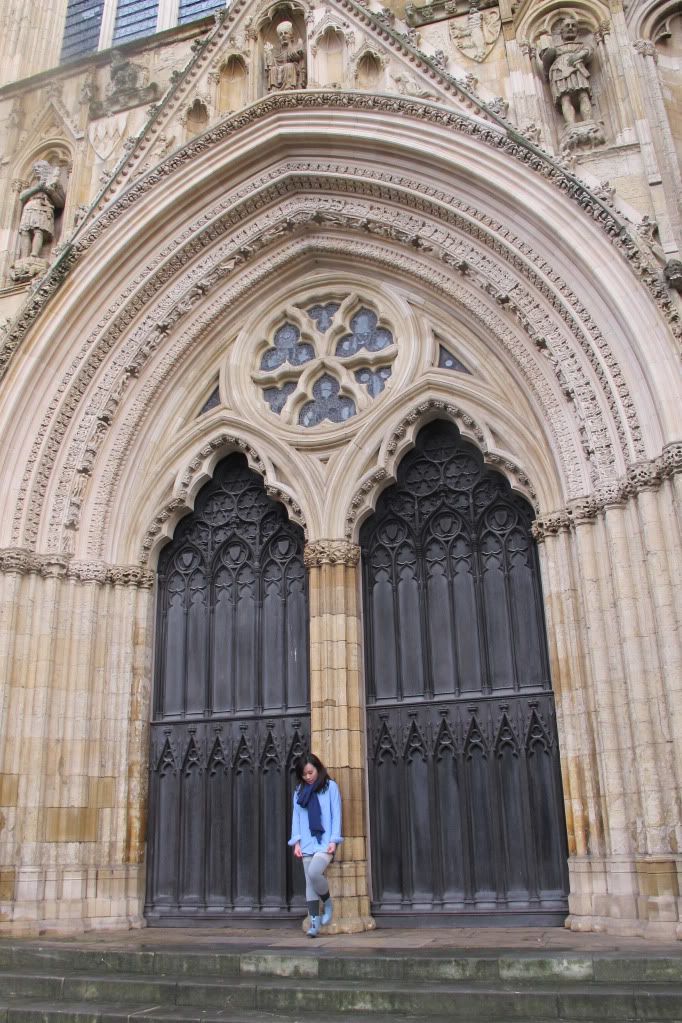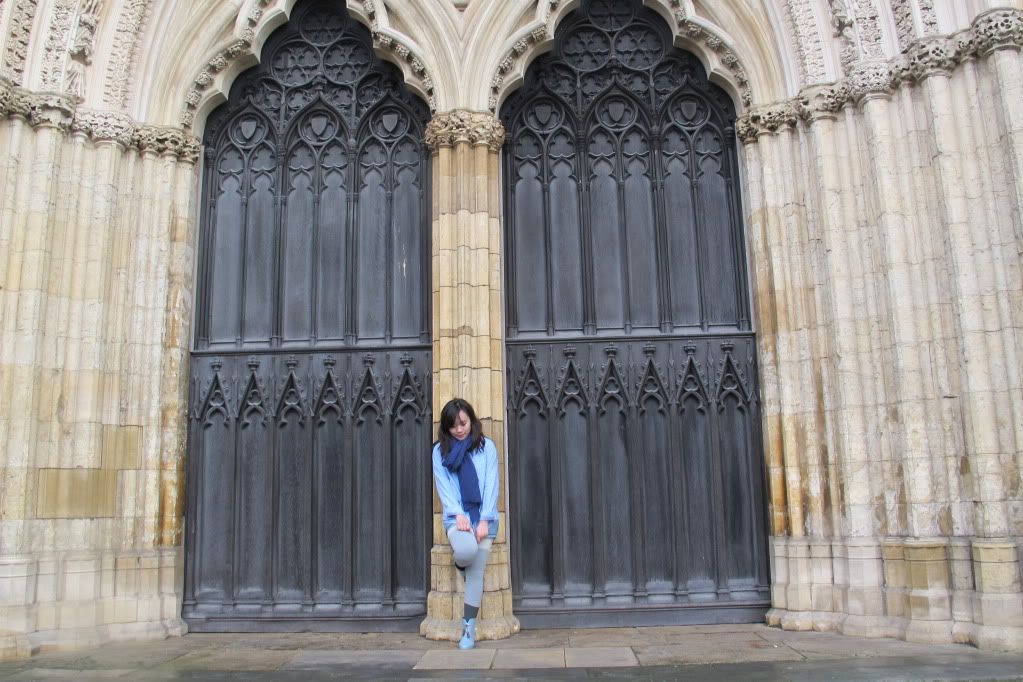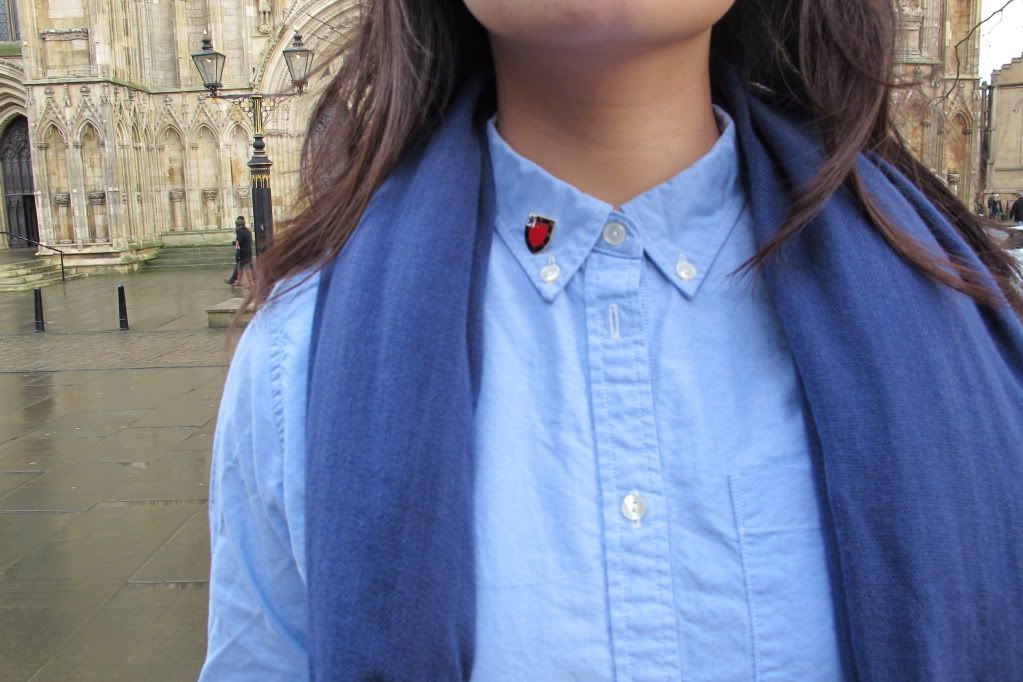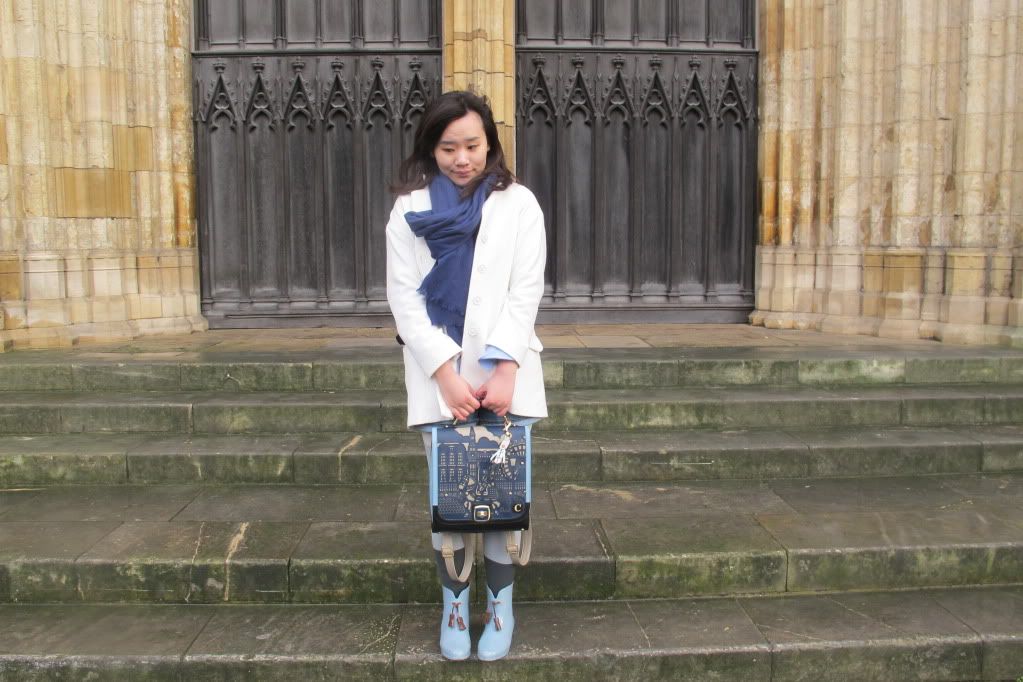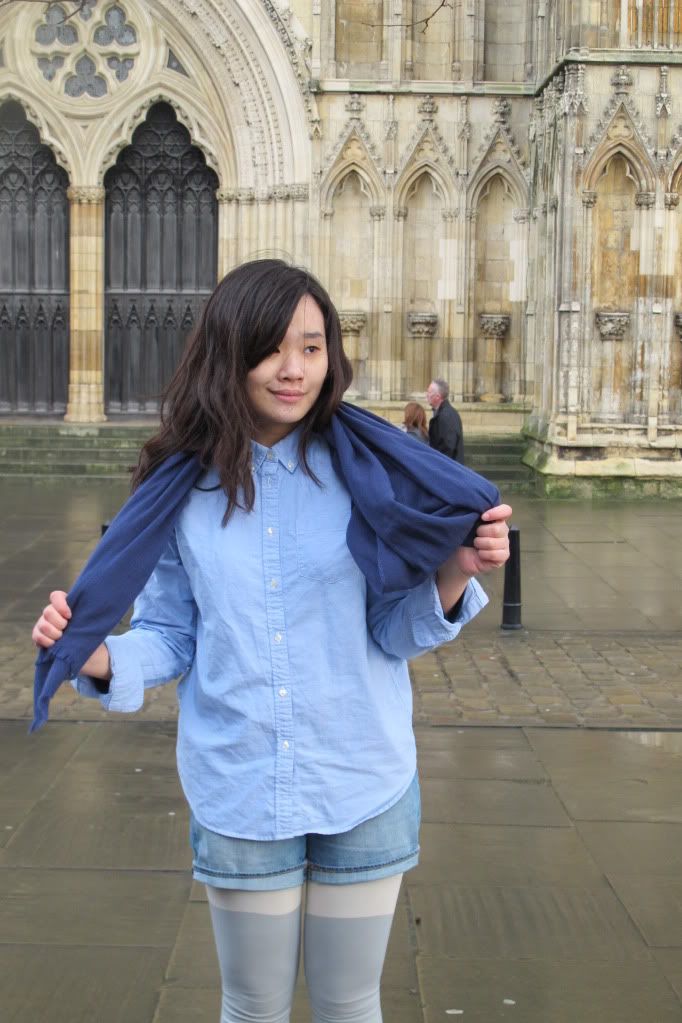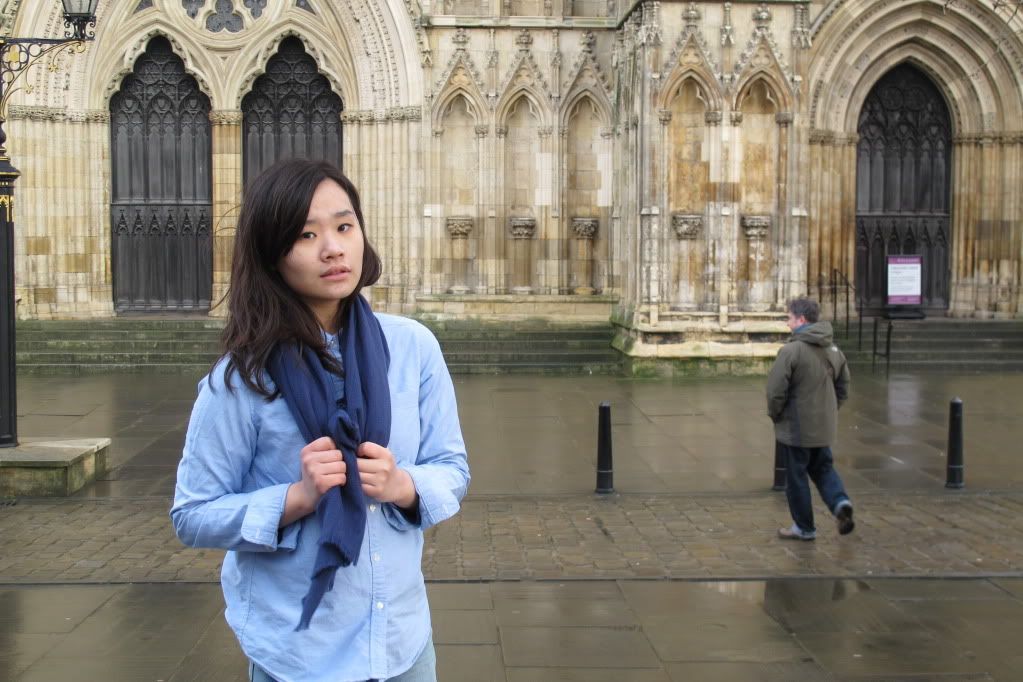 Shirt - Uniqlo
Short jeans and coat - Zara
Shawl - H&M
Tights - Monki
Boots - Vivienne Westwood x Melissa
Pin - Oxford University St. John's College's coat of arm
Bag - Cupcake
Photographed by Paulina Koshan
I didn't realize that I was wearing blue colour palette for my 4-day-trip last time until my friend pointed that out. I just basically took everything practical for me to wear so I didn't have to bring a lot of stuff with me because I tried to be practical with the packing that time. I was never a light packer, but I finally maintained to do that yay! I wore the same shoes and bags and coat for 4 days and it felt like I didn't change in the pictures so I took the coat off and sometimes left the bag outside the frames hihihi... Hope you guys had a great weekend! Now get back to the Mondays (Monday, Tuesday, Wednesday, and Thursday all felt like Monday to me).
Ciao.