One of the experiences not to be missed when visiting the UK is to watch a football match, live. I didn't do it in my first year here but finally got the chance to do so last December. My friend got a very friendly-with-the-pocket-price for the ticket and tadaaa I was in the stadium feeling the match atmosphere. I definitely want to do it again, and if am lucky enough, I want to get my hands on Manchester United VS Liverpool match's ticket. Because I heard the tickets are so damn expensive (around 200£ which could score me a pair of Ferragamo flats if I add a little more to the nominal--you see this is the difference between guys and girls, maybe girls would rather buy a pair of shoes than a ticket to a football match but for most guys, definitely sport sport sport! Okay we're talking about this some other time) AND really hard to get.
The teams that I watched for my first watching-a-live-football-match experience were Chelsea VS F.C. Nordsjælland. My friends and I wore blue to support Chelsea, obviously. And what a surprise (not), Chelsea won 6 to 1. What a shame for the Danish team :( Better luck next time?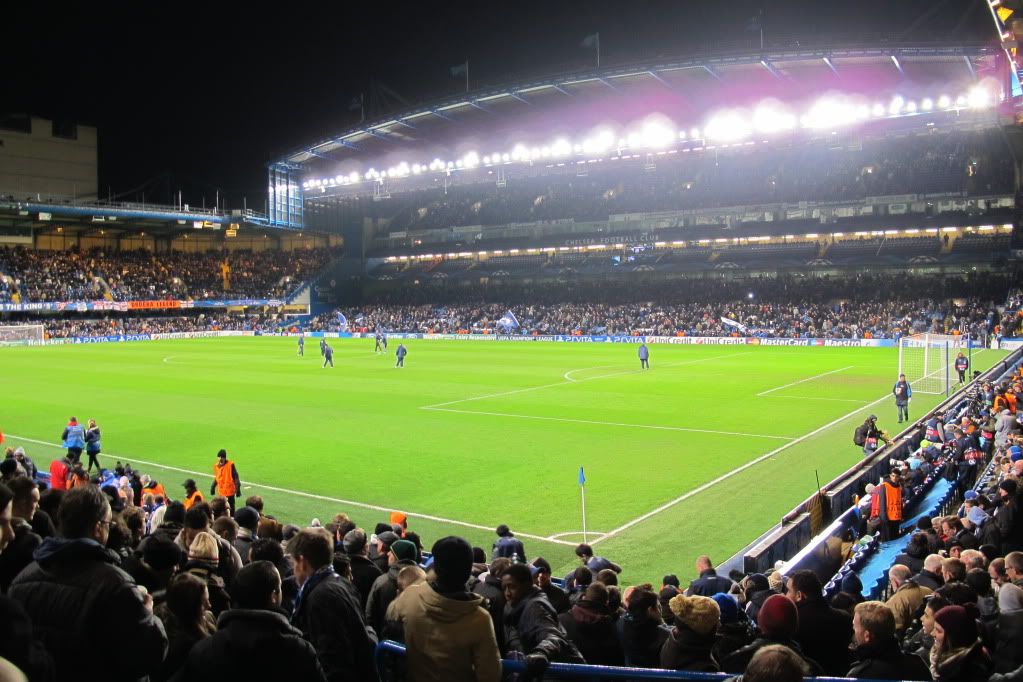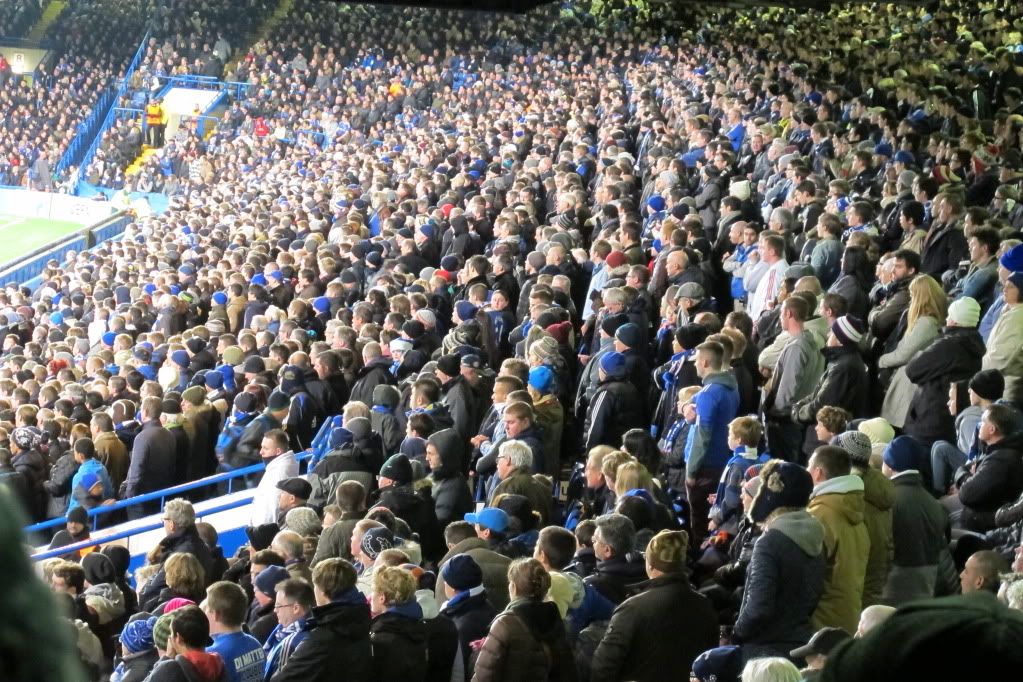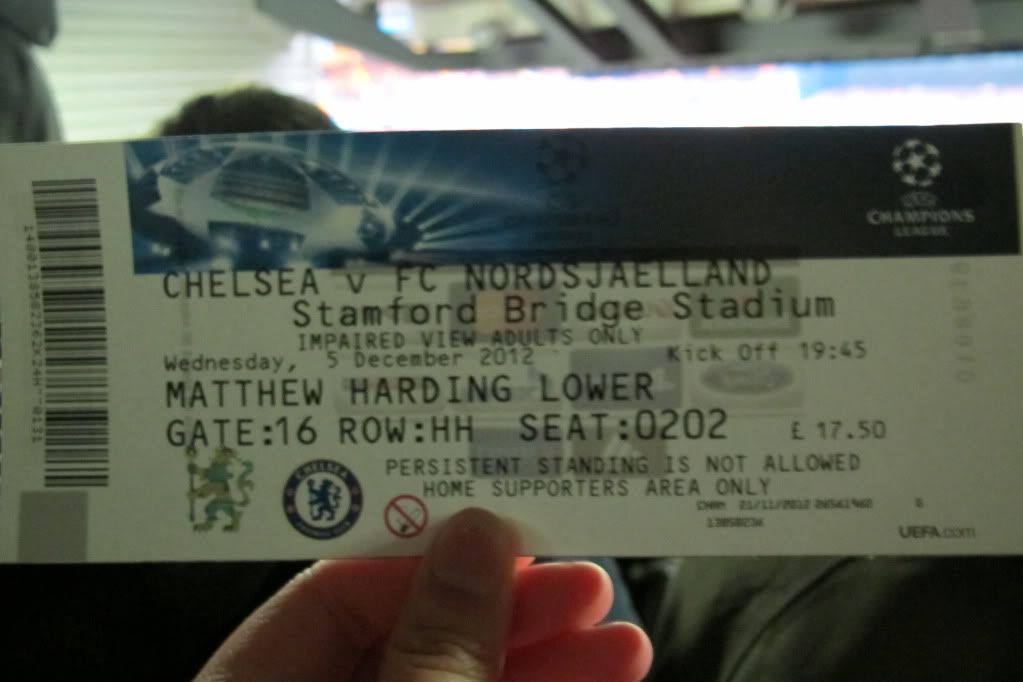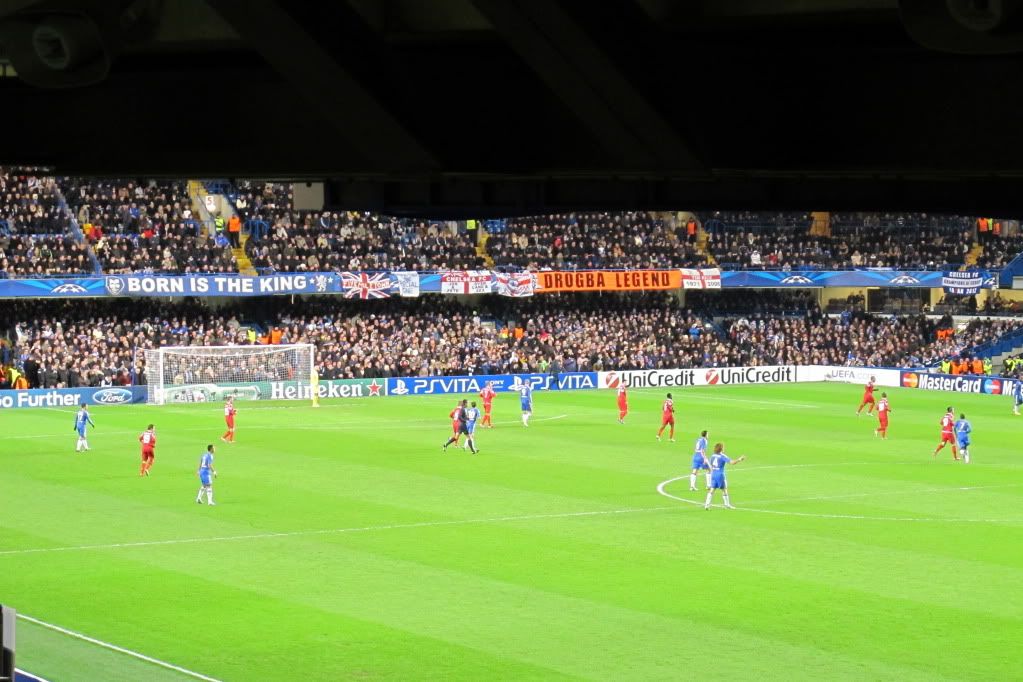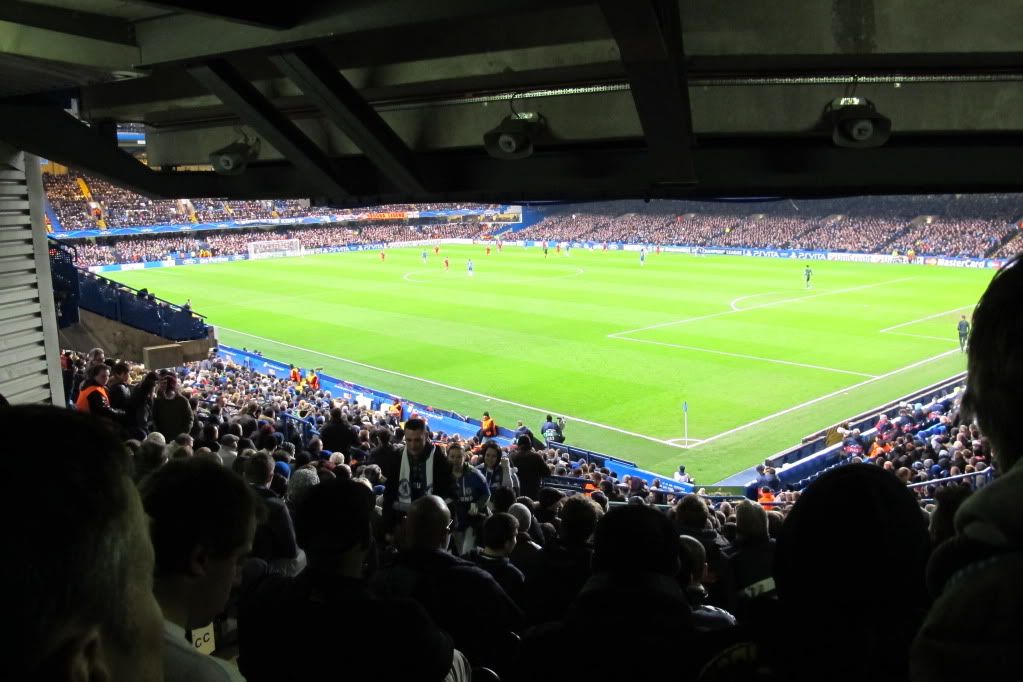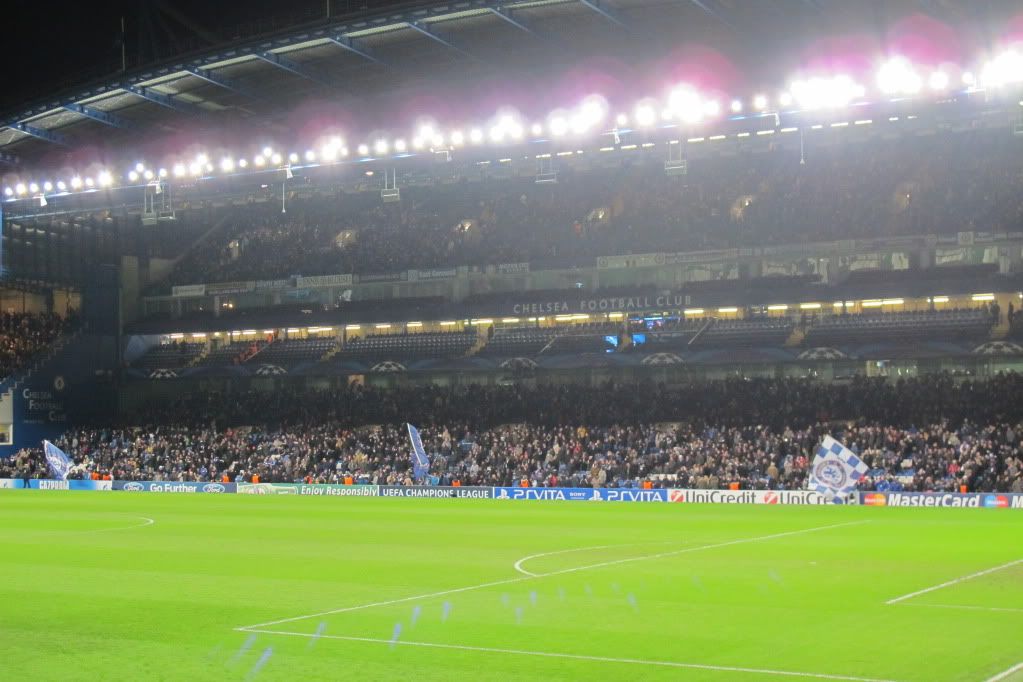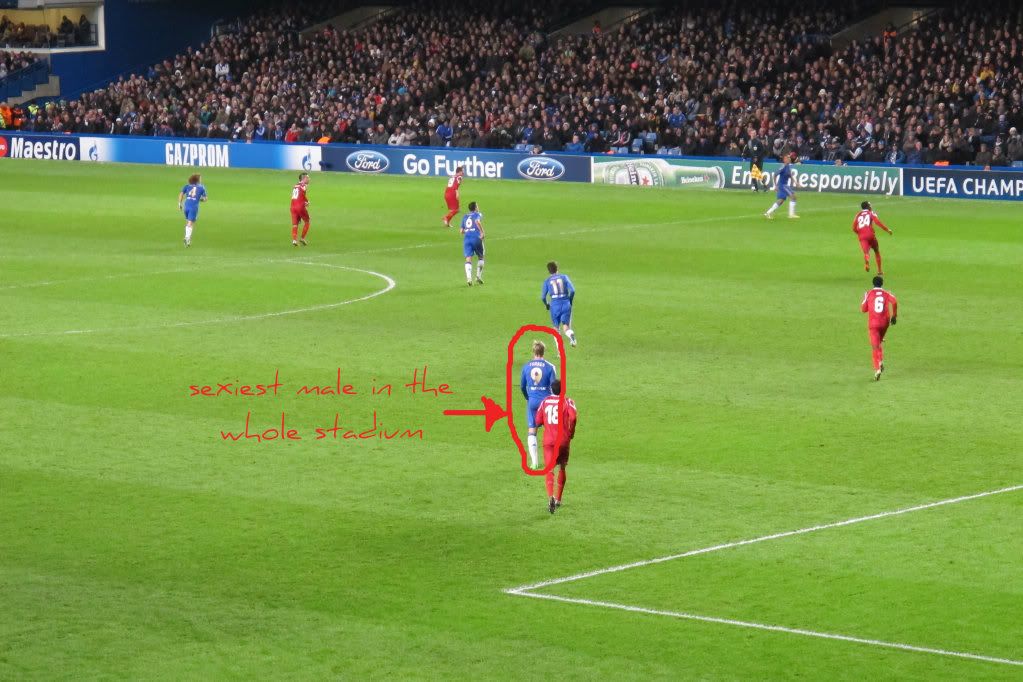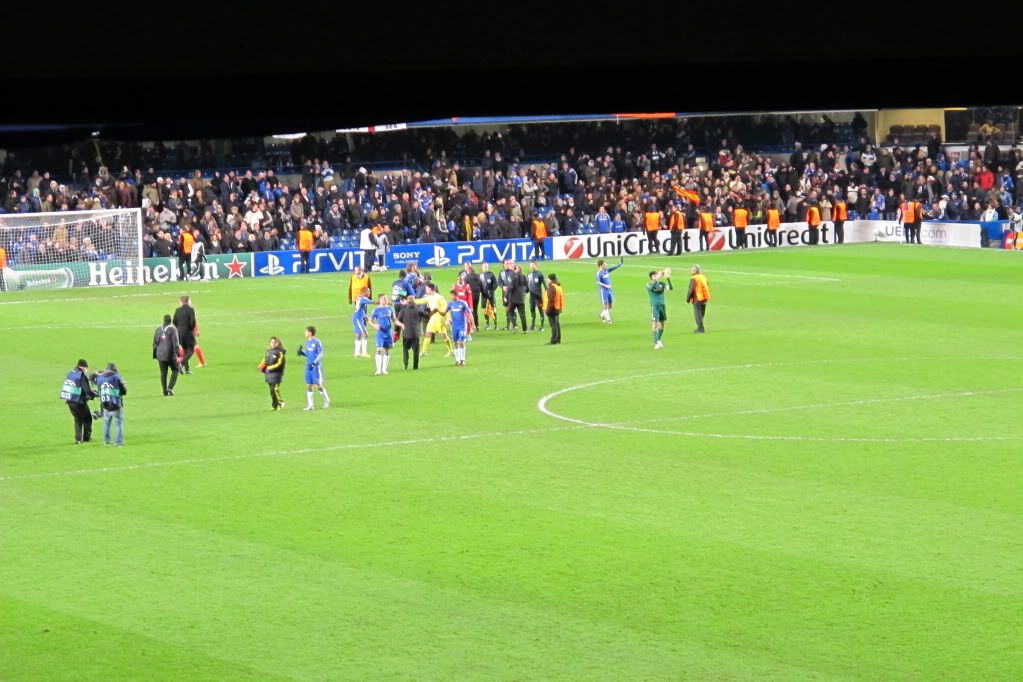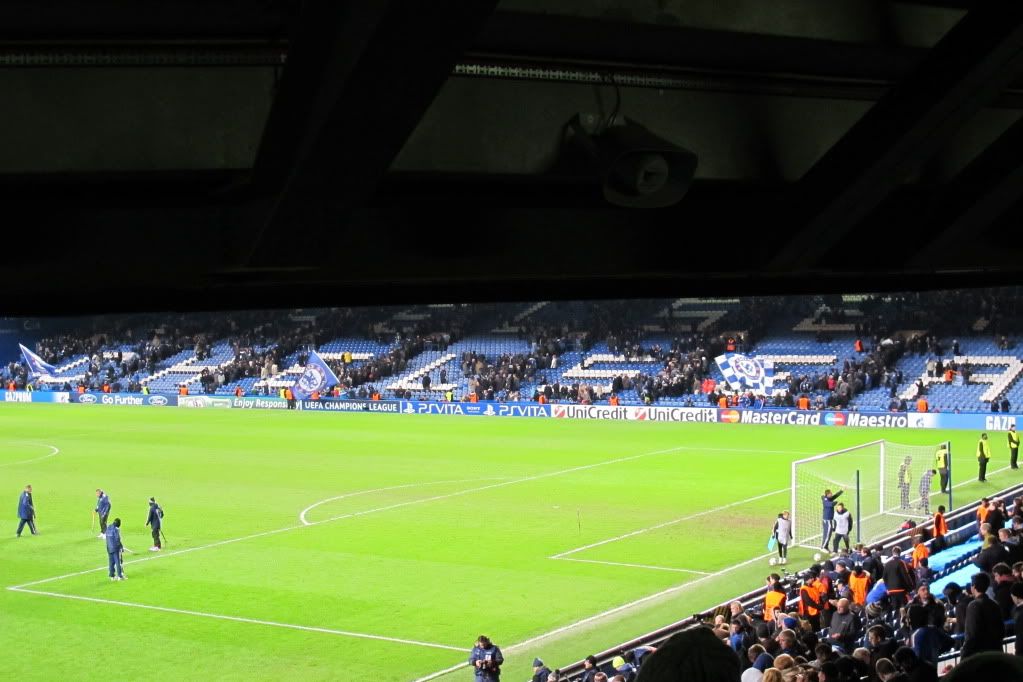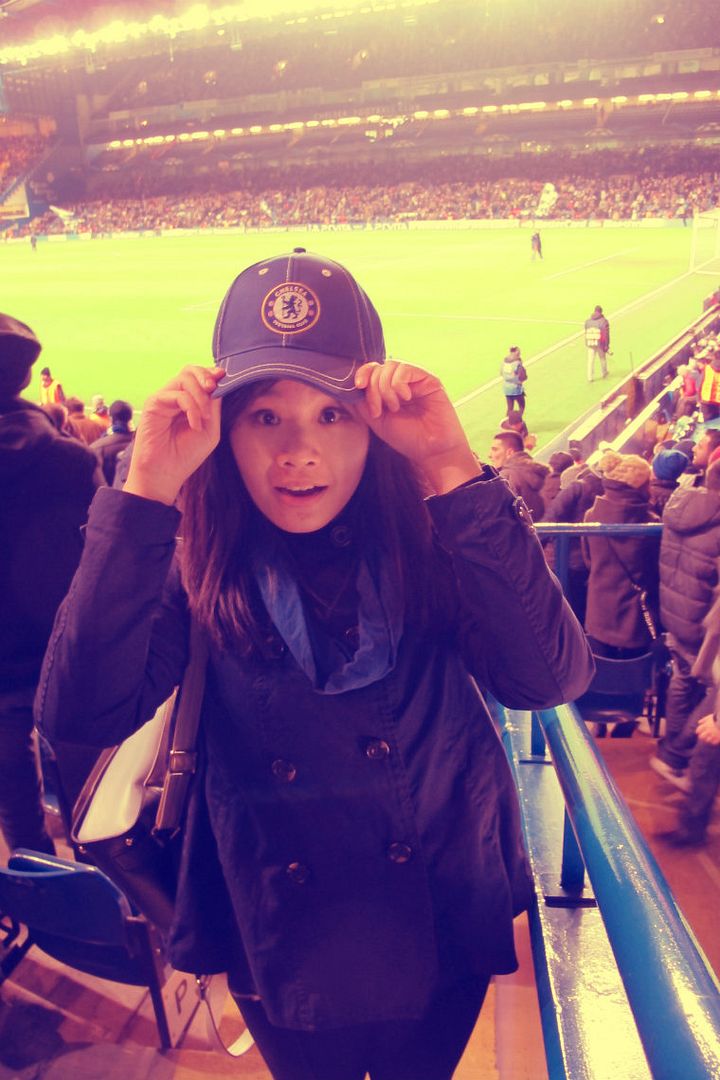 I'm no big fan of football or anything but honestly, seeing the solidarity of the supporters and how fond they are of football was just amazing. The ambiance in the stadium was really cool. Even though I didn't know the Chelsea's anthem, I enjoyed it when it was sang every time this team scored a goal. And they just shouted these kinds of chants, you know like when in the basketball competition there was like, "Defense! Defense!"................ I forgot this one. Ahahahaha. But it was memorable and fun. So yeah, pay a visit for a match if you have more time to be spent in this country :)
Ciao.