Sometimes, the unsaid warmth feeling inside your heart is being home for the whole day, sleeping in your bed, waking up to read a book whilst listening to oldies songs such as The Beatles & Frank Sinatra. To be honest, they're not my favorites but oldies songs are that good. And then here I am, typing up on my blog so a new one will be posted.
I remembered on that day last year in Seoul, South Korea,we separated ourselves from the tour and went to Hongdae--an area famous for the cheap Korean barbeque because it was an area for university students. And damn it was one of the best barbeques I've had in my whole life. It was fairly cheap and satisfying. Then after our lunch, we went to Cheonggyecheon to take some pictures.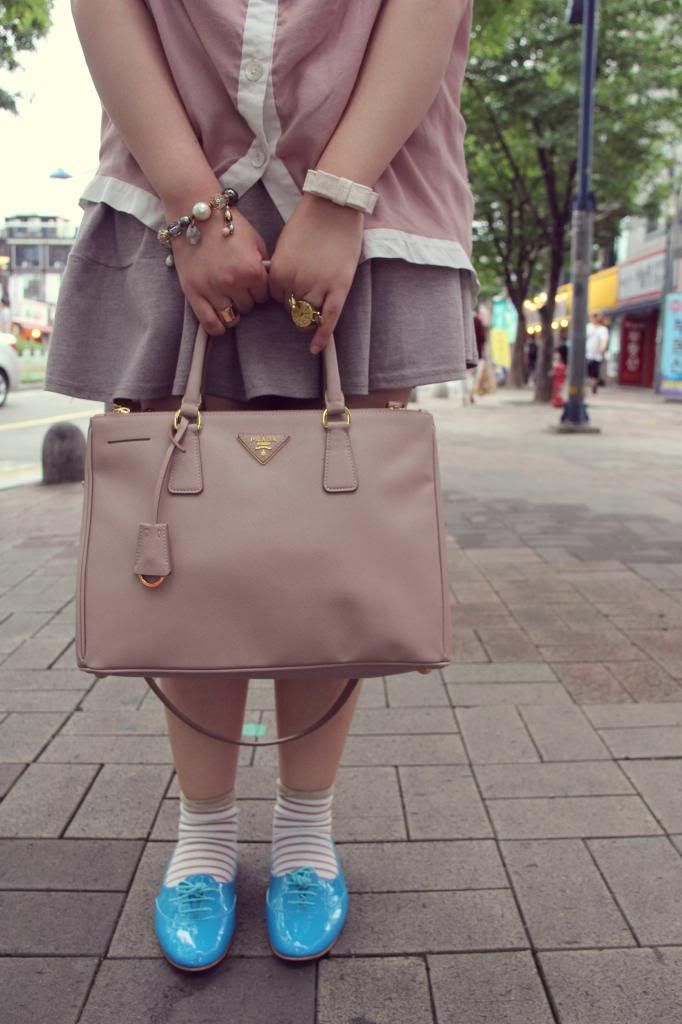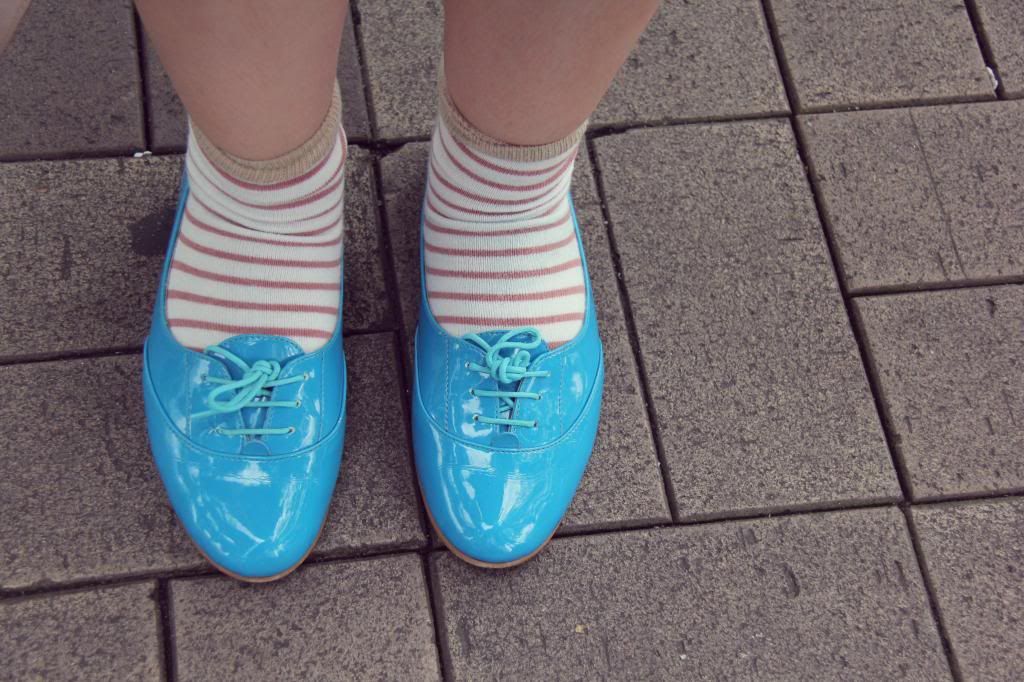 Top - Oline Workrobe
Skirt - Cotton Ink
Bag - Prada Saffiano Tote
Flats - Office
Socks - Sox Galeri
Necklace - Diva
Bracelets - H&M, Accessorize
Ring - From Melbourne
If you haven't noticed, I love to wear double volume of clothing. Very loose both on top and bottom. And this is one of the examples. Oline Workrobe and Cotton Ink are both Indonesian brands who produce loose garments with fabulous designs. They're not similar, they have their own characteristics but we can always make many different brands work together. For what I've examined, while Oline Workrobe has more intricate sides (like the detail on the collar of this top), Cotton Ink is the perfect stock for basic items (neutral-coloured A-line skirt). And them together, makes one of my most favorite outfits I've pulled out during my vacation to South Korea last summer. This is the last batch of outfit photographs from SK edition (and everybody pukes). I can't even tell where I got that phrase from. SK edition, really?
Til next post.