Hi guys, my deadline is a week away and I'm trying to post something between now and then aight? Aight. That's how dedicated I am *erm erm erm ERM ERM...exaggerated coughs* And since right now I'm missing some sun and heat (which doesn't happen quite often...or maybe, quite often) I'm gonna post the outfit pictures from last summer in South Korea because the series haven't ended ;)
Anyhoolaroo, a few days ago my bro just bbmed me to chat and I realized catching up with lilbro is one of the best things ever. Especially when he is not in "I'm too cool to talk to my sister" mood. A little story about siblings, and some of you would probably feel this too. Sometimes siblings could annoy the shit outta you, and you get irritated and stuff, but at the end of the day, they're one of those people who have your back. I love my siblings to the moon and back and I'm missing them right now.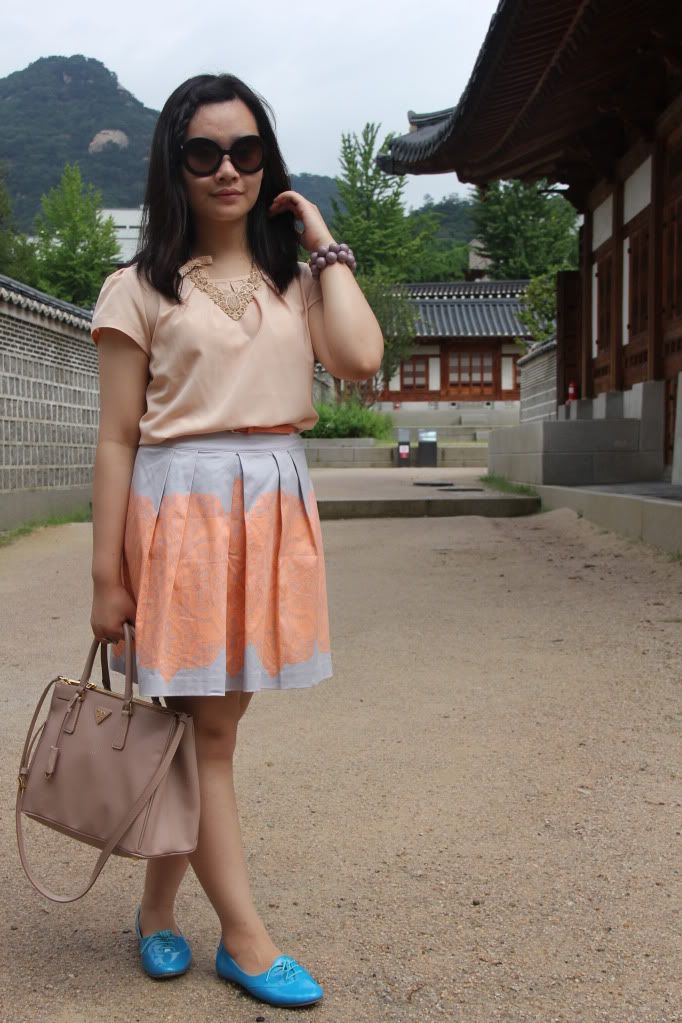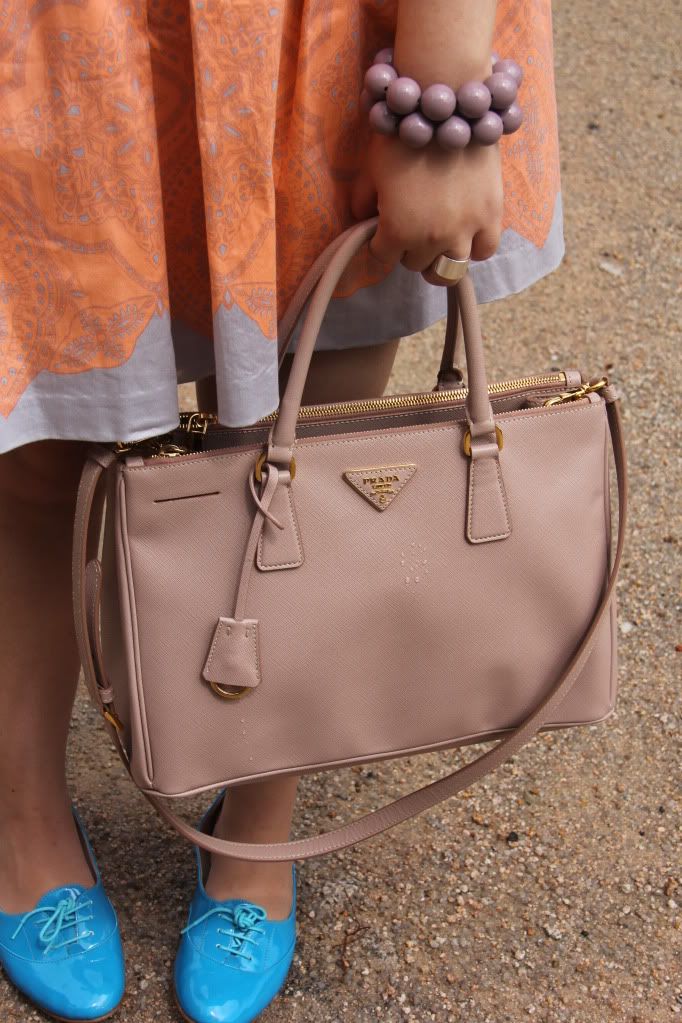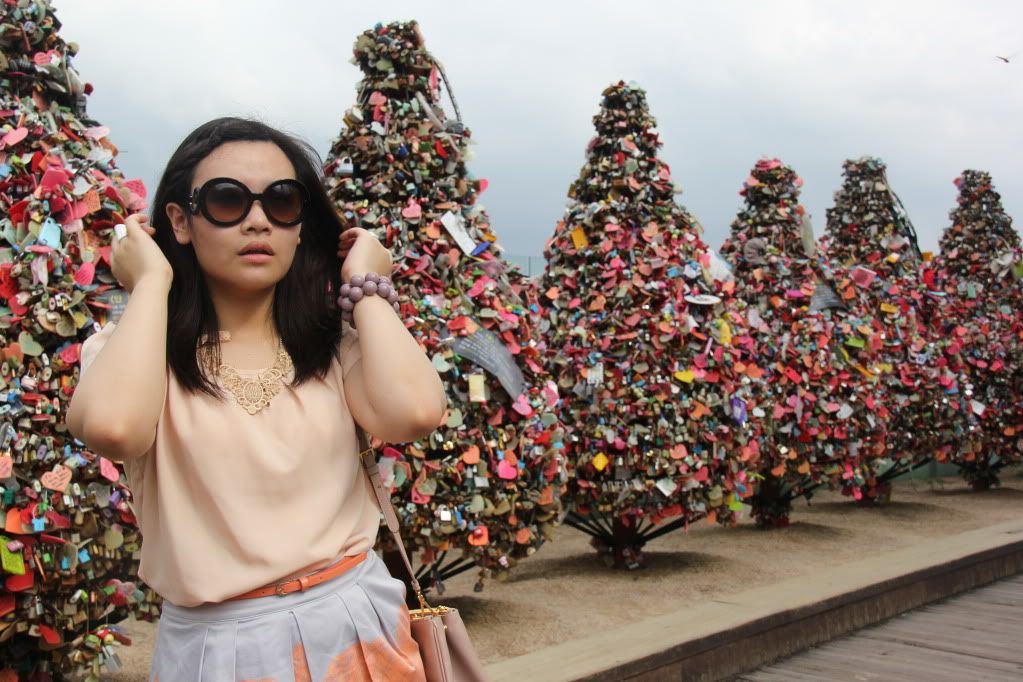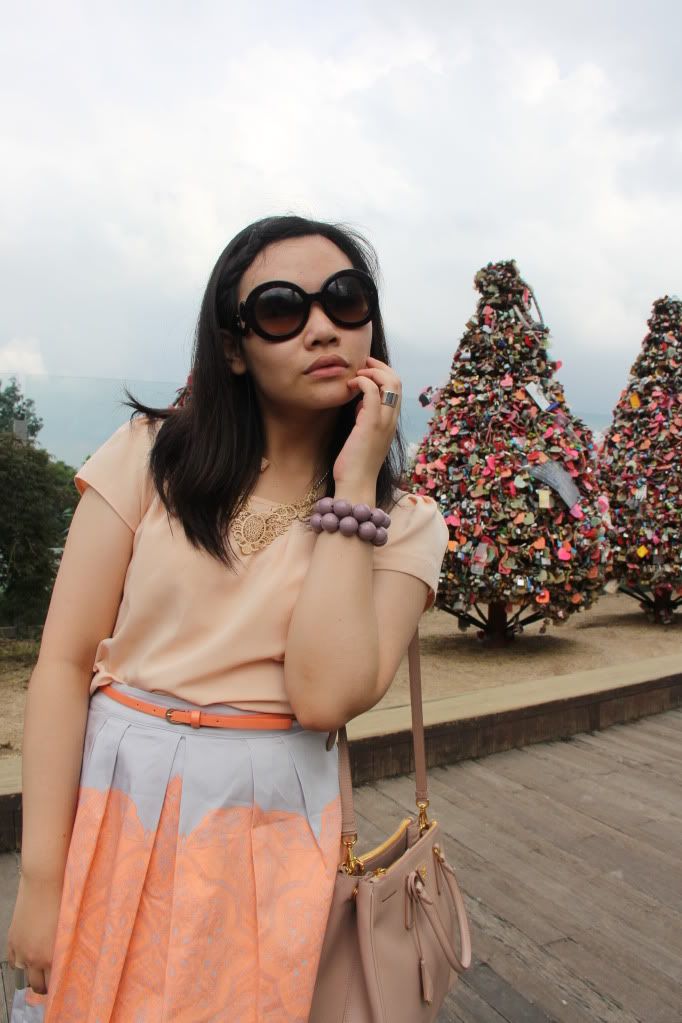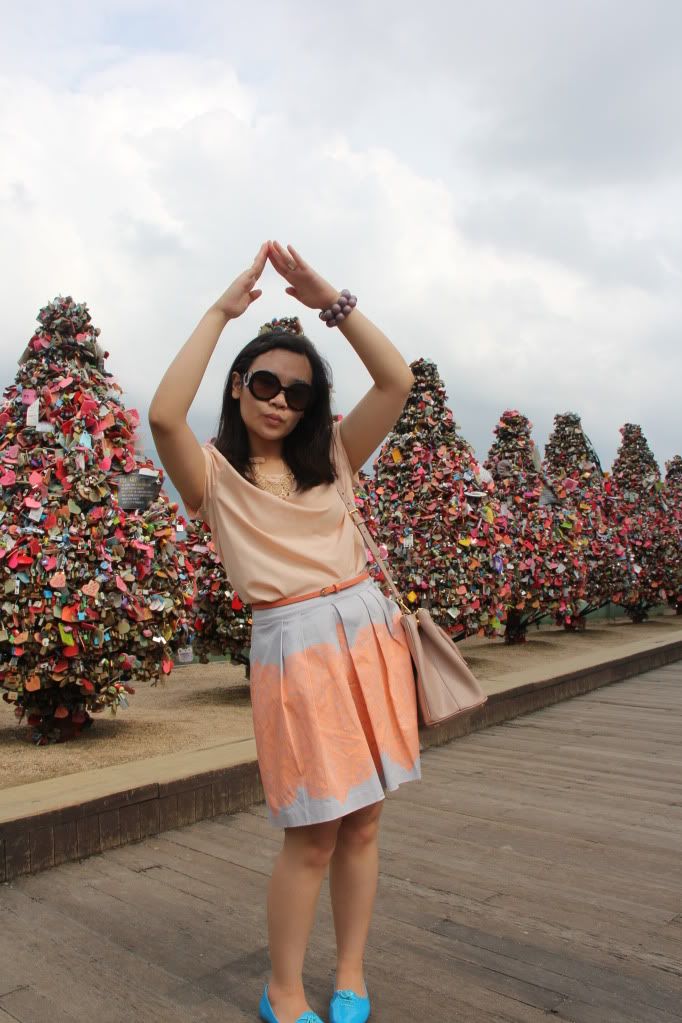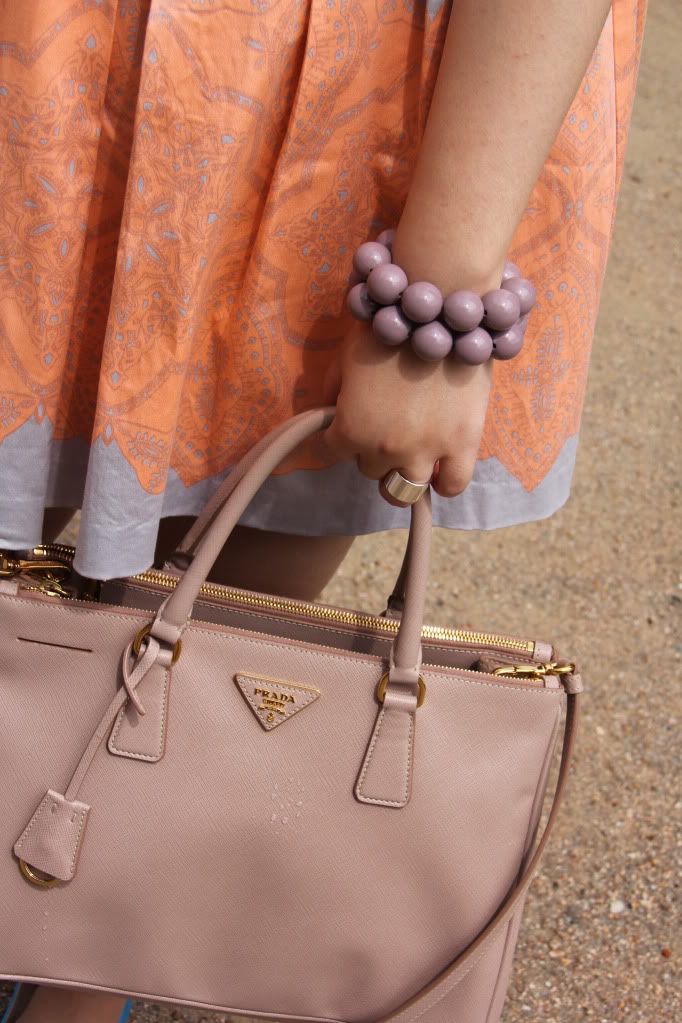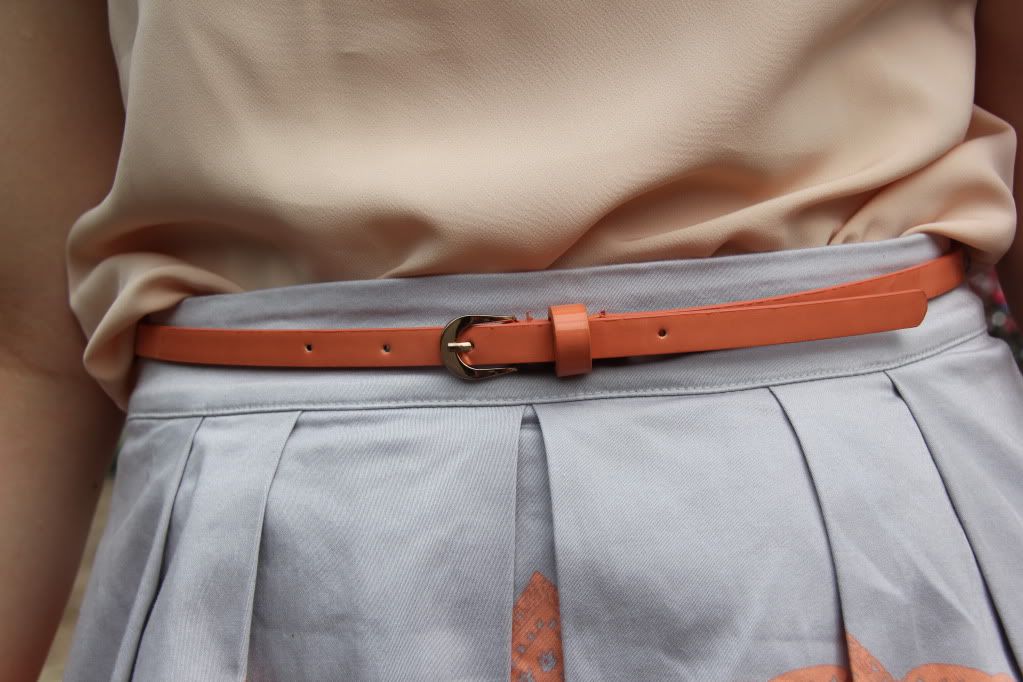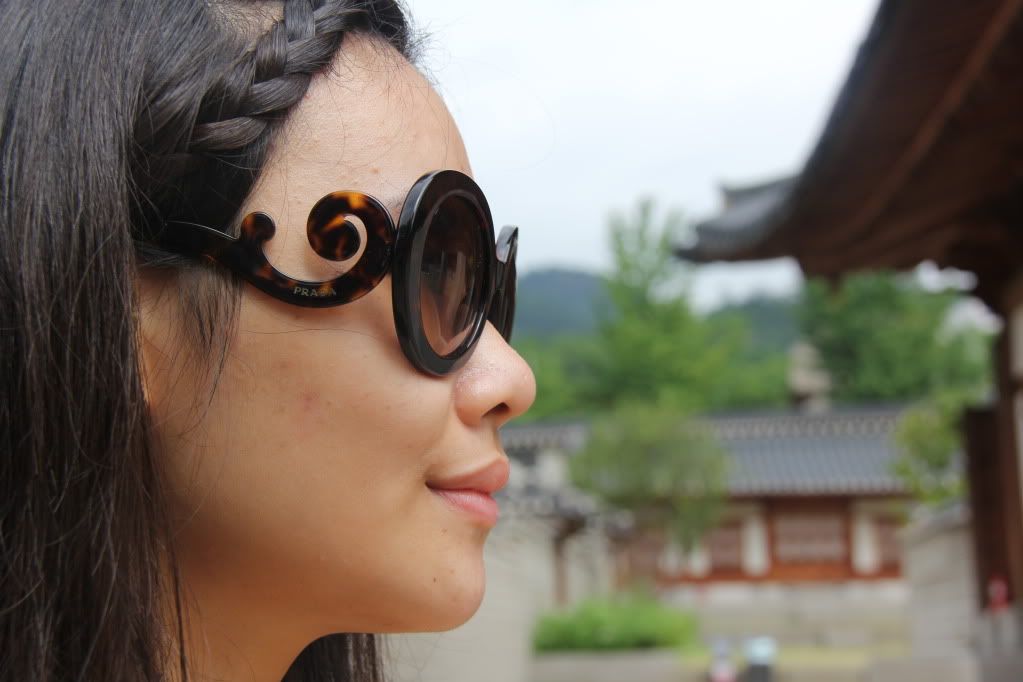 Top - Minimal
Skirt with the belt - Oasis
Shoes - Office
Bracelets - New Look
Necklace - From Singapore
Bag and sunnies - Prada
Photographed by Pauline Yang
So so so so what to say about this look? Too pinky? Too girly? It's a look I usually donned in summer. A top tucked in a high waist skirt, or shorts. I always go back once in a while to Oasis because sometimes they have quite interesting range of prints going on in their store, but haven't found another one that caught my eye like this one. But anyways, I should really get shopping outta my mind (impossible). I have just window shopped on ASOS, to clear my mind. Window shopping is a mood booster :D Because, ya know, shopping resulting to breaking the bank and that can't boost anyone's mood. Window shopping is safer (says the girl who shops ahlll tha thime).
Ciao.