Being a fashion student is hard, not to mention expensive. I've overheard two people talking on the street, one of them obviously a fashion student with a big portfolio bag on her hand and an umbrella on the other, and her friend asked her, "So you don't only pay for your tuition, but you pay for stationary, fabrics, and books?" And I can't see her expression, but her response was, "Yeah..."
I've never thought of that. My mind immediately ran to my stationary (sketchbook, portfolio, glue, pens and pencils in different thickness, coloured pencils, copic markers, water colours, gouache paints, acrylic paints, oil paints, different kinds of rulers, protractor, folders, printer ink that drained so quickly because of many coloured printings, and many many more), fabrics, books and magazines for research, equipments for sewing (three different kinds of bobbins & bobbin cases for different brands of sewing machine--they are not THAT cheap especially if you lose yours, scissors, threads and needles, dressing pins, the list goes on and on and on and on). And there's still more!
And you don't just make clothes. You research, you design, you make a sample, you sew, you also have an academic study (lectures and essays, anyone?). You go on countless sleepless nights. It's just unavoidable. Yes, I don't have exams. But I have portfolio to be handed in. I have garments to be made. And the process to reach those are not by reading books, take notes, and done, NO.
So think again, people who underestimate fashion design students (not the people in London because they know, alright). And think again people who want to take fashion design as their major (especially if your reason is you love shopping. I love shopping ≠ I love fashion design). If you don't have a passion for it, said one of the fashion designers in my hometown, don't you dare study about it. I agree. I can do this because I enjoy what I'm doing. Not the sleepless nights (well, maybe those too). I mean, I learned a lot and I gained a lot, and I'm happy. So, yeah, it's hard, but in the end it will be worth it.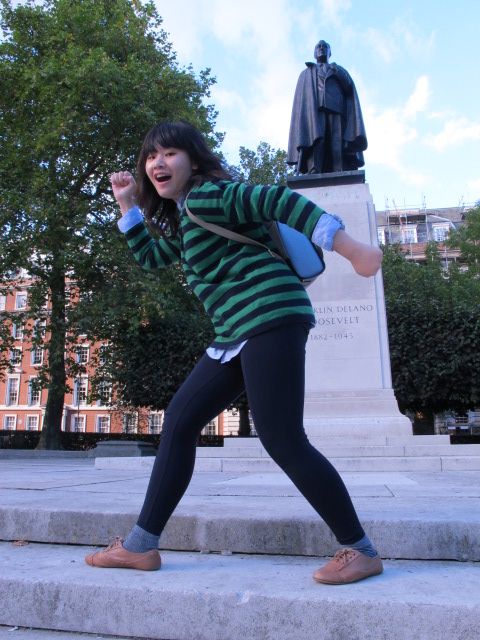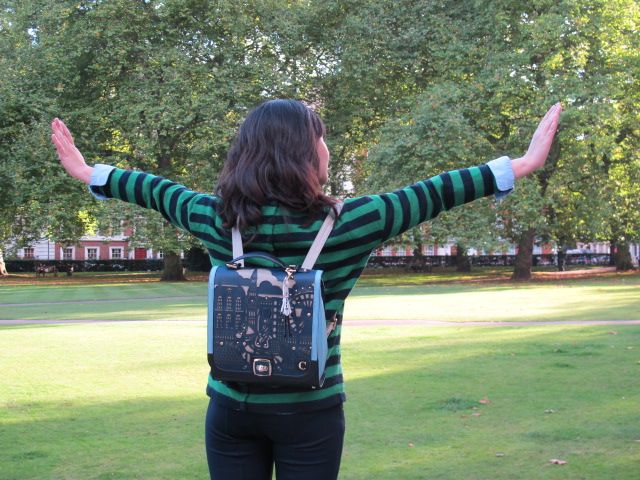 Shirt underneath and socks - Uniqlo
Sweater - COS
Leggings shoes - Zara
Bag - Cupcake
Ciao