Or we could call it Aisle of Sky because the sky was beautiful, even though it wasn't as beautiful as Australia's or The States'. Let's face it, UK have a lot of pretty corners here and there and the country never fail to amaze me I call it a second home. BUT, what it lacks is the sky. Everybody knows two third of the year it's raining and gloomy and grey. That is why my sister don't want to move here because she claims she's a lover for the big blue sky, NOT a big... grey sky. I admit it sometimes it's depressing to have to watch the rain, especially since I walk everywhere but most of the time when it is only the greys without the downpour I kinda let it go and forget that it's supposed to be sunny too in this side of the world. I mean, unfair, yes, that some parts of the world just get all the sun, but... I let it go because of how big my love is for this country. Enough of the pitiful grey UK, because actually the photos show the contrary.
Believe it or not, the location where my friend took these pics of me is the city centre of Isle of Skye. Yeah. Okay, so we asked the concierge of the 'hotel', or you could say it was an 'inn', where was the city centre, the place where we could get some food and chill and people watch, and he said it was right in front of the hotel. Ooookay.
A: There's a good news and bad news.
B: What are they?
A: The good news is the city centre is very close to our hotel.
B: What's the bad one?
A: It's right here.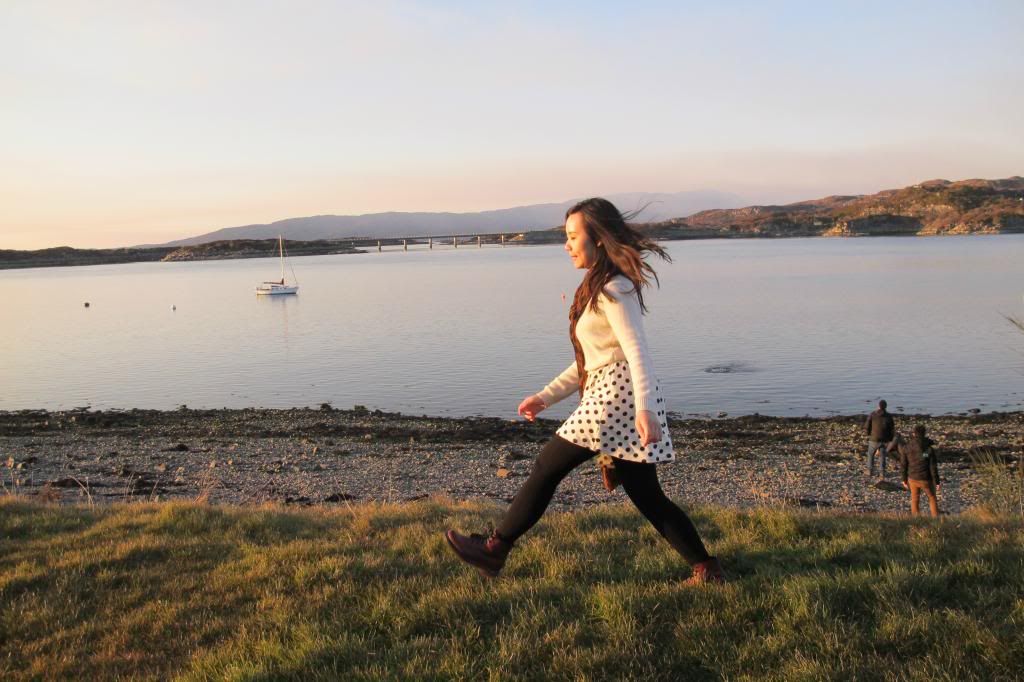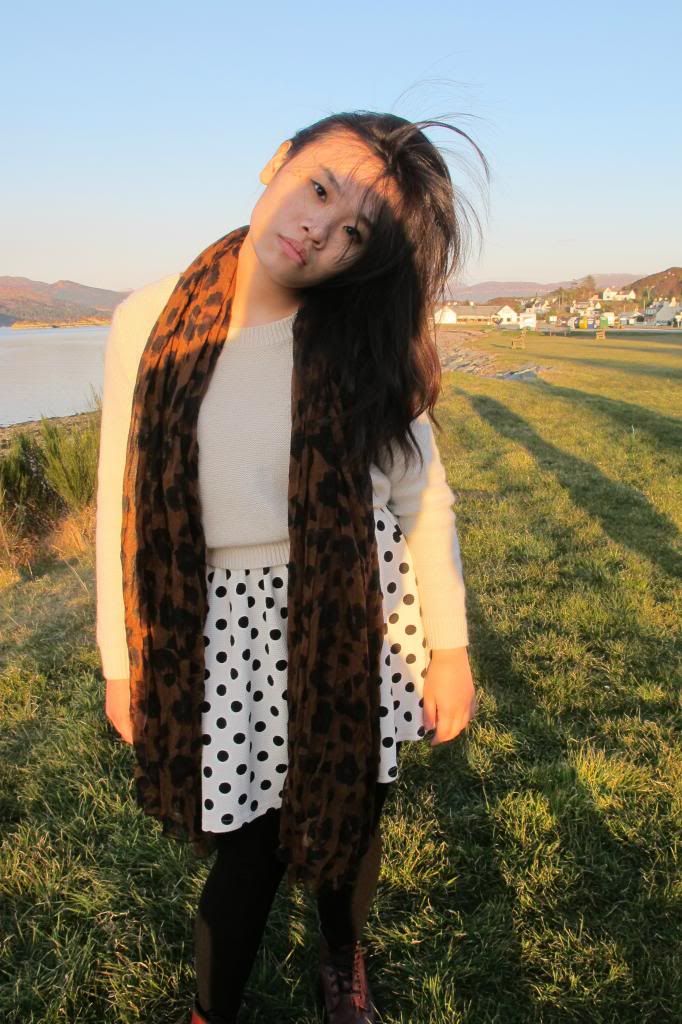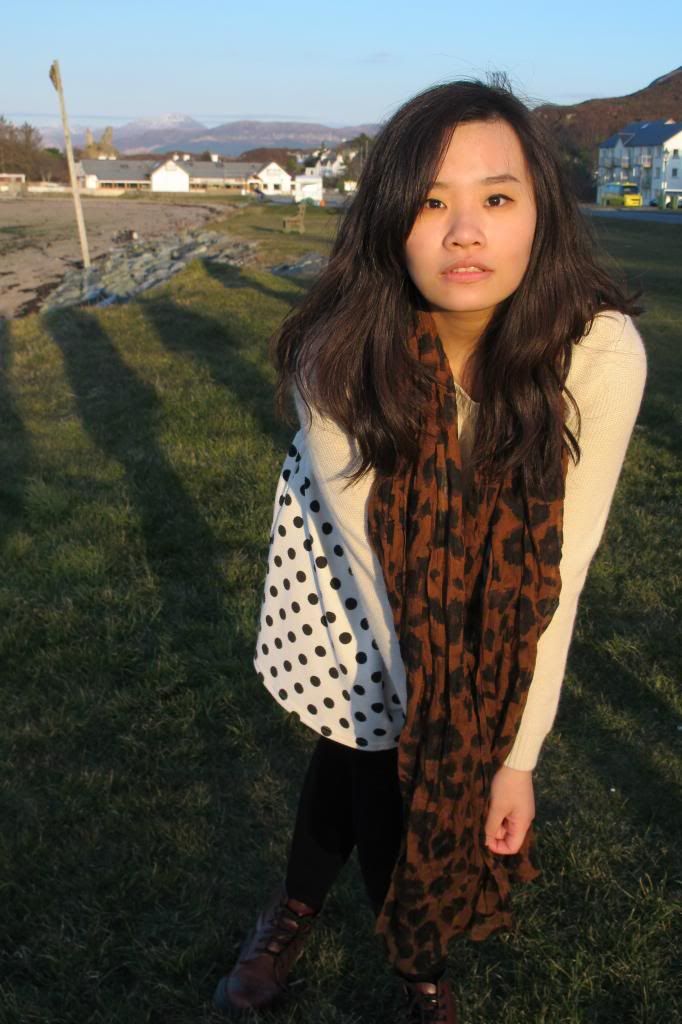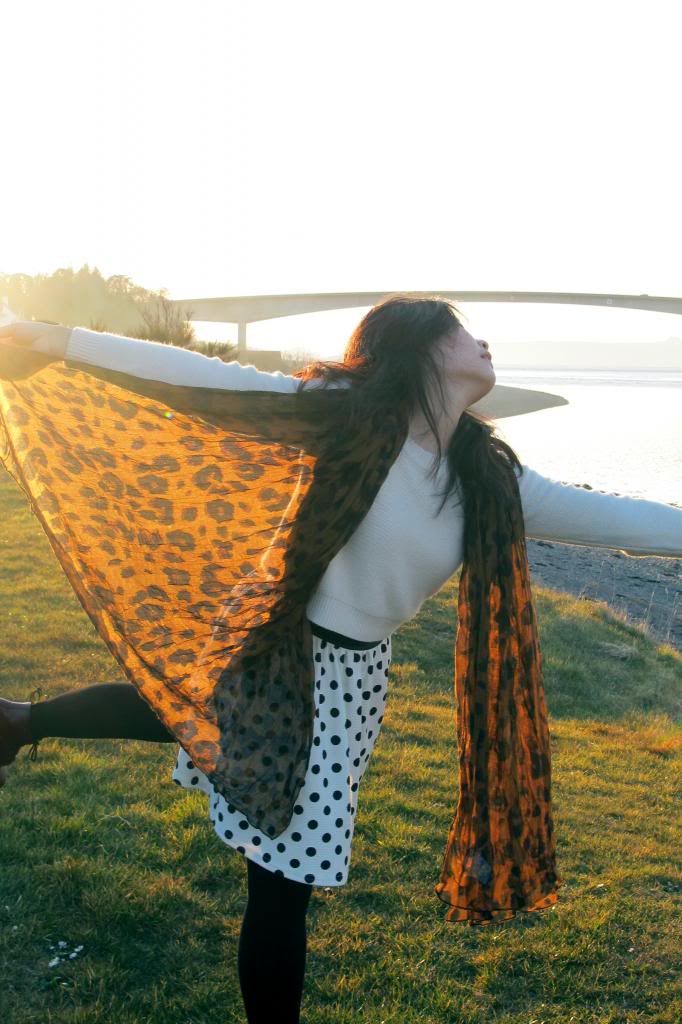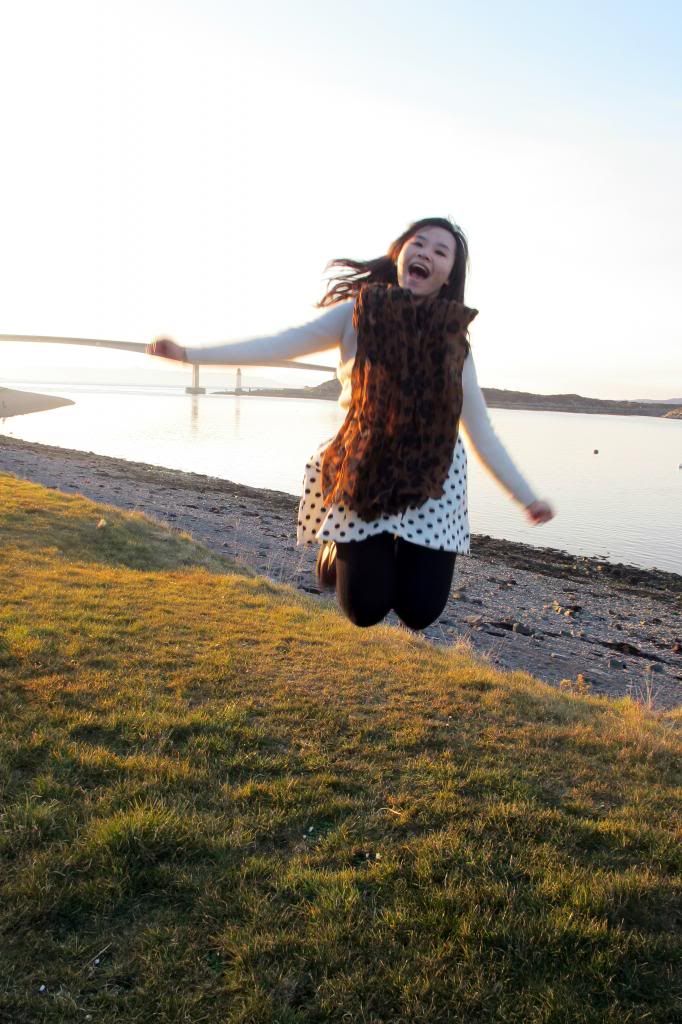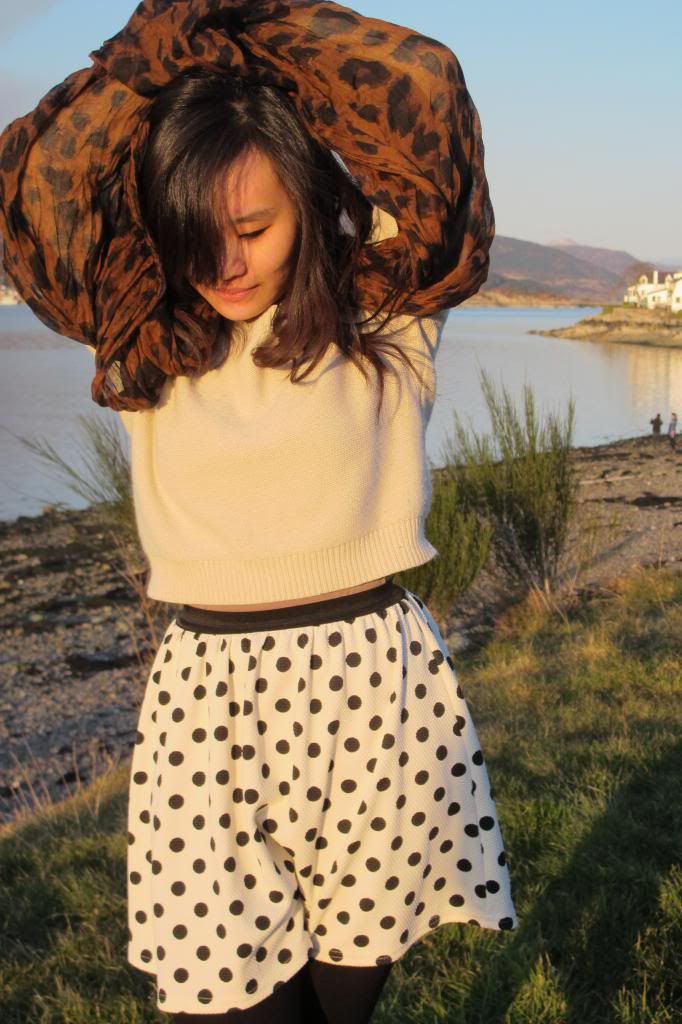 Sweater - H&M
Skirt and leggings - Primark
Boots - Dr. Air Martens
Scarf - Pull Bear
Photographed by Paulina Koshan
Til next post. Cheerio!