There are times when I don't know what to write for my post, like right now. I'd love to share my "experience" going to the dentist yesterday and found out I have no problems at all a.k.a my teeth are sparkling clean but I know that would bring the damn bored expression out of your face. But I just did. Hehehe... Although, wait a minute, that was quite a result considering I chew ice cubes everyday like they were the best snack in the whole world. They are.
The question that lingered in my mind till now is, why do we need to pay for water in the restaurants but not for ice cubes? They were made out of water too, right? Once I asked the waiter to make me shredded ice, syrup, and condensed milk for my drink, and they didn't know how much was it because it wasn't in the menu (talk about a demanding customer :P) but in the end they just charged me 1000 rupiah. And that was pretty much like an iced syrup. I was surprised. Hahaha.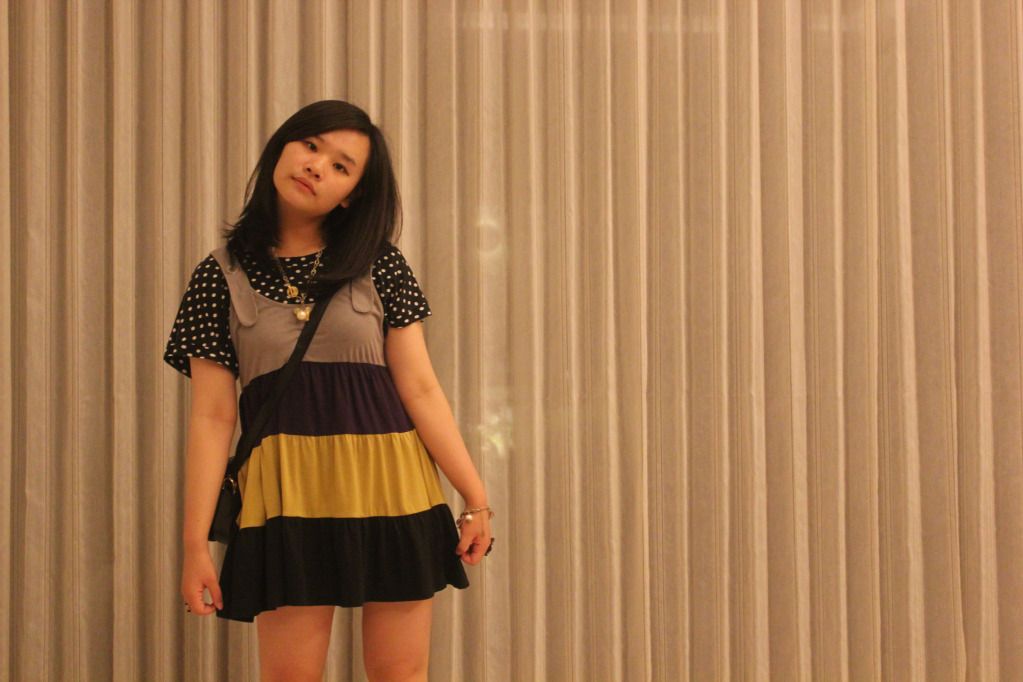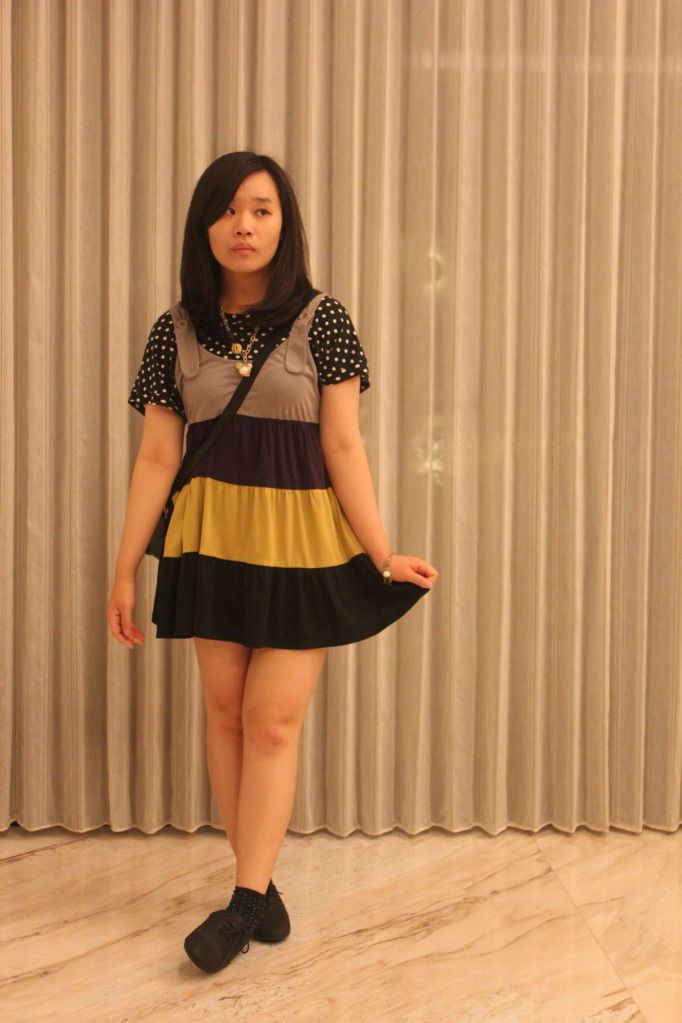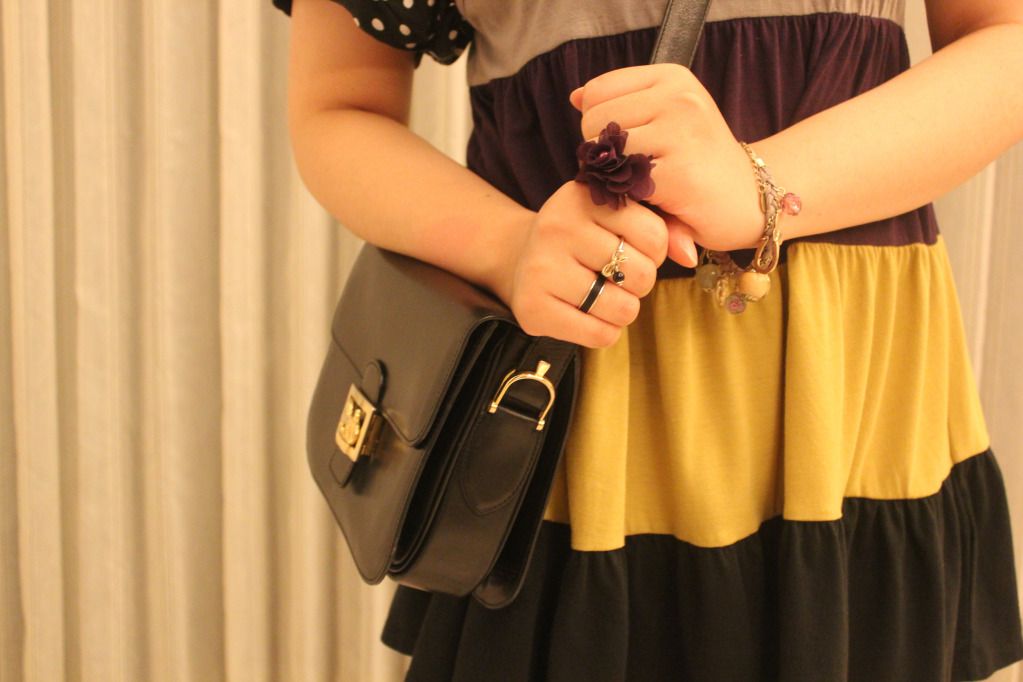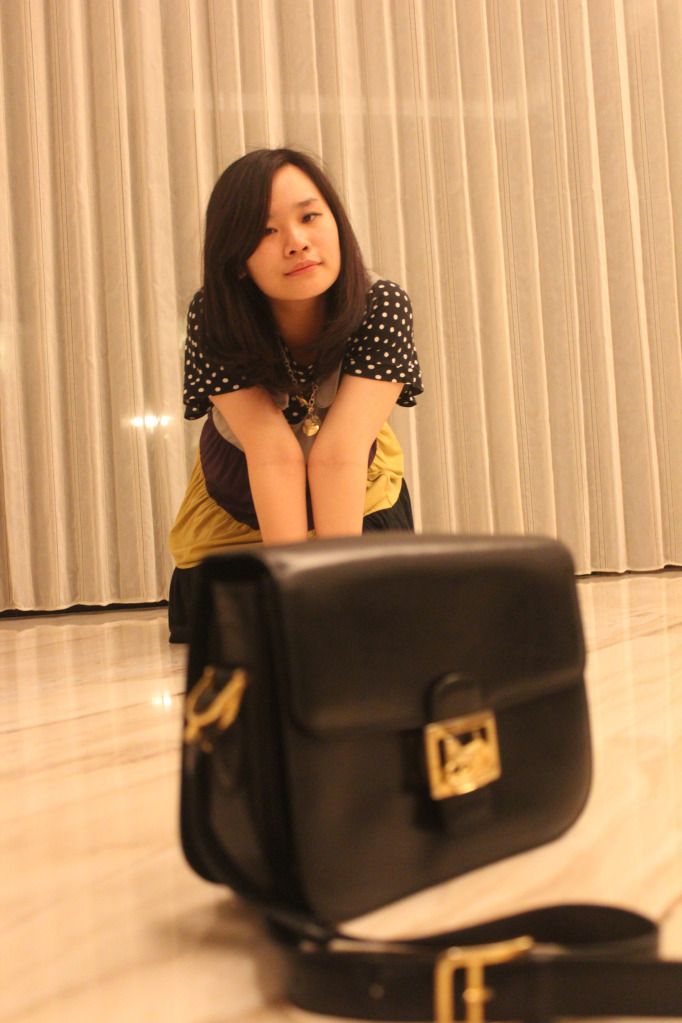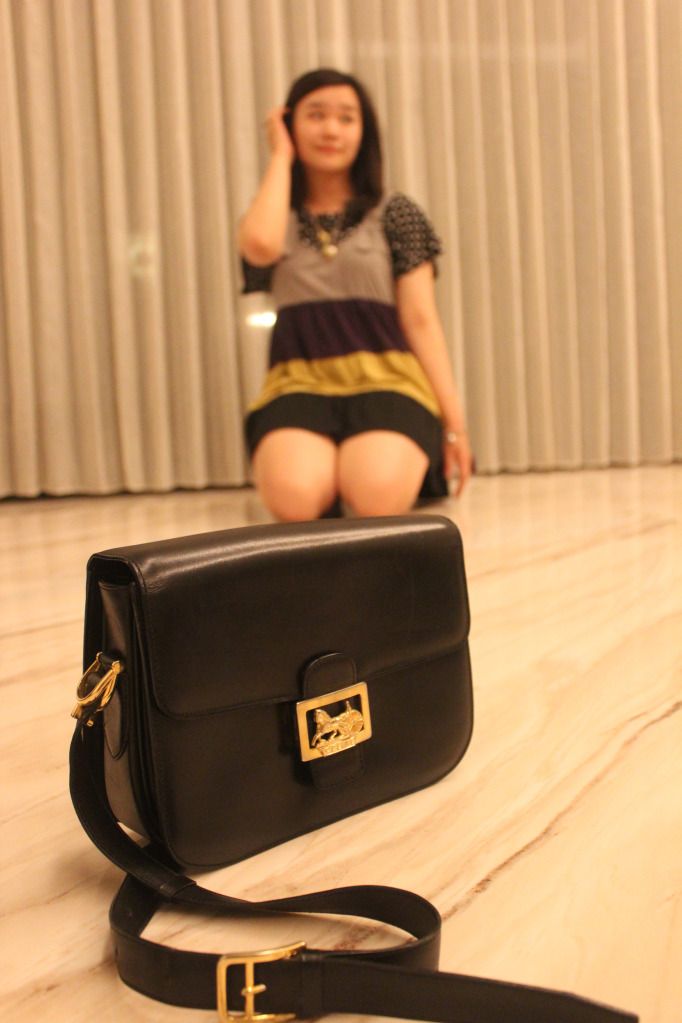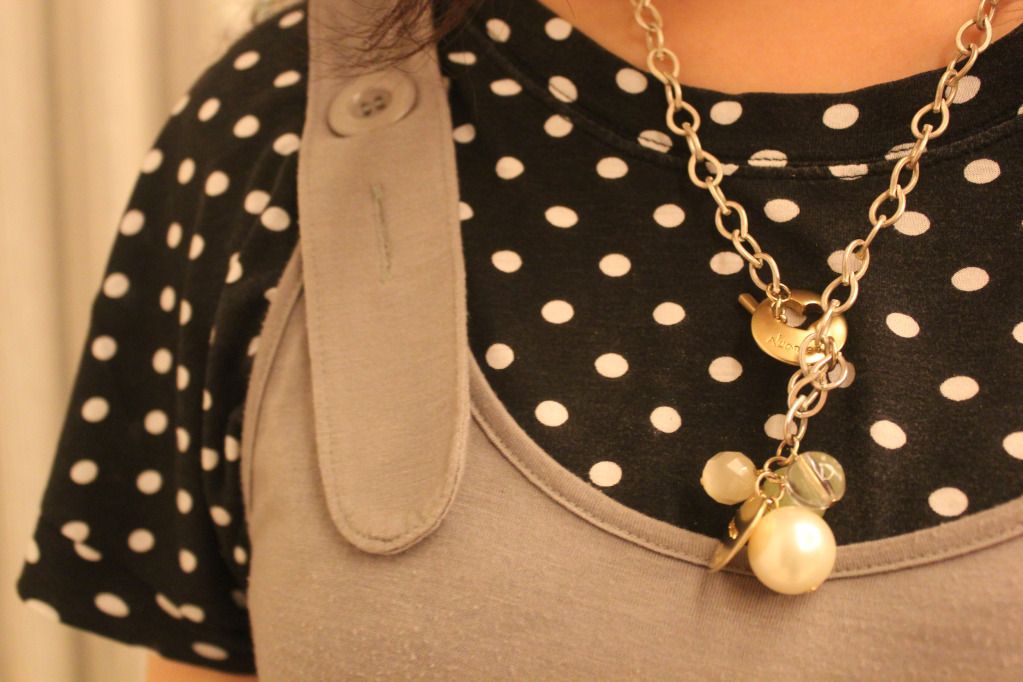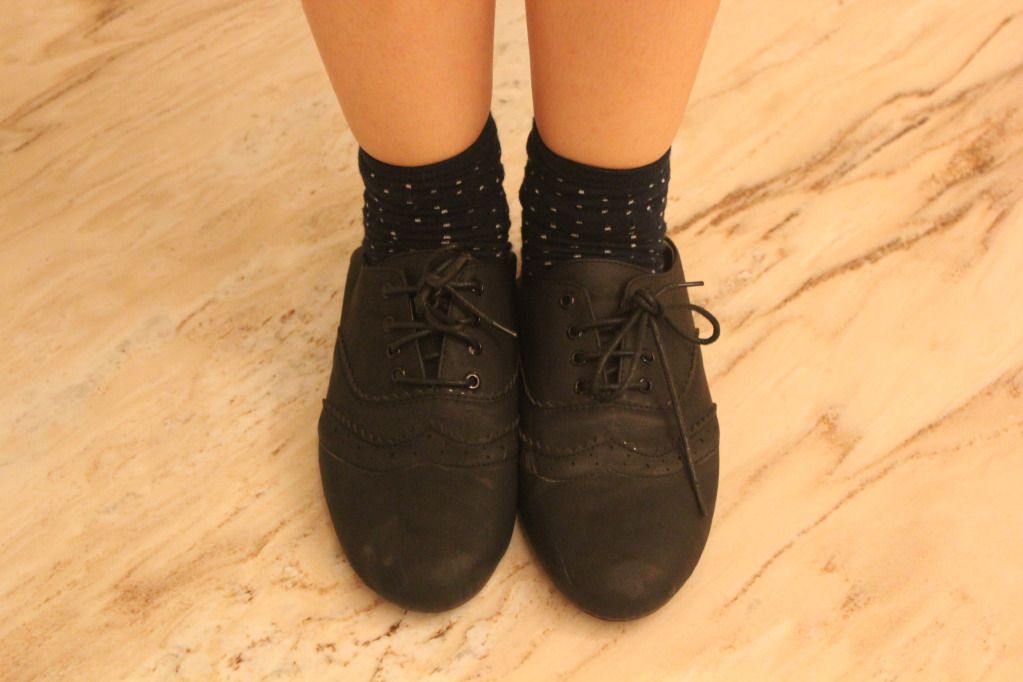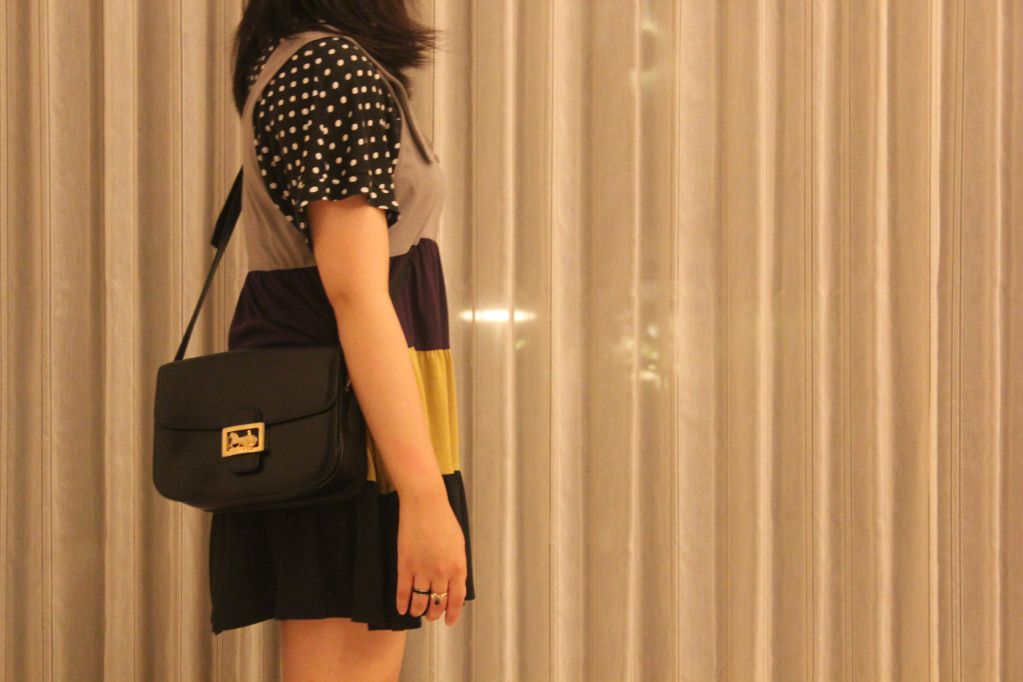 T-shirt - Zara, sister's
Dress - From Japan
Bag - Vintage Céline
Rings on right hand - H&M
Purple flower ring on left hand - Forever 21
Necklace - Nuance, from Shanghai
Bracelet - Accessorize
Socks - Uniqlo
Shoes - Unbranded
I loved digging through my mother's closet cause you never know what you'd find. Like this Céline bag, for example, that my mom bought a long time ago. This is probably the classic box bag years and years ago. Now the box bag is simpler with the metal clasp without any buckle with the horse like my mom's. I'm craving for the newer version as well, especially in mint green ;)
For the shoes, quite a funny story happened to me. Had not been able to wear the shoes I left in my home when I was away in UK, I wore one pair of my sandals out one day with my friends. The band broke off. That was the second time in just two weeks I've been here. My friend tried to join them together with a dressing pin so I could walk while I looked for other pair of shoes. I didn't find anything that I like until I found those oxford shoes. They were not the best oxford shoes, but they were oxford shoes, so I bought them anyway for only 135,000 rupiah or around 10 pounds. I loooovveeee oxford shoes I'd collect them in every color.
Ciao.
P.S. Don't forget to go to the dentist once every six months. For the healthiness of your teeth ;)