I'm enjoying the break now :) Loads of pictures are coming soon soon soon.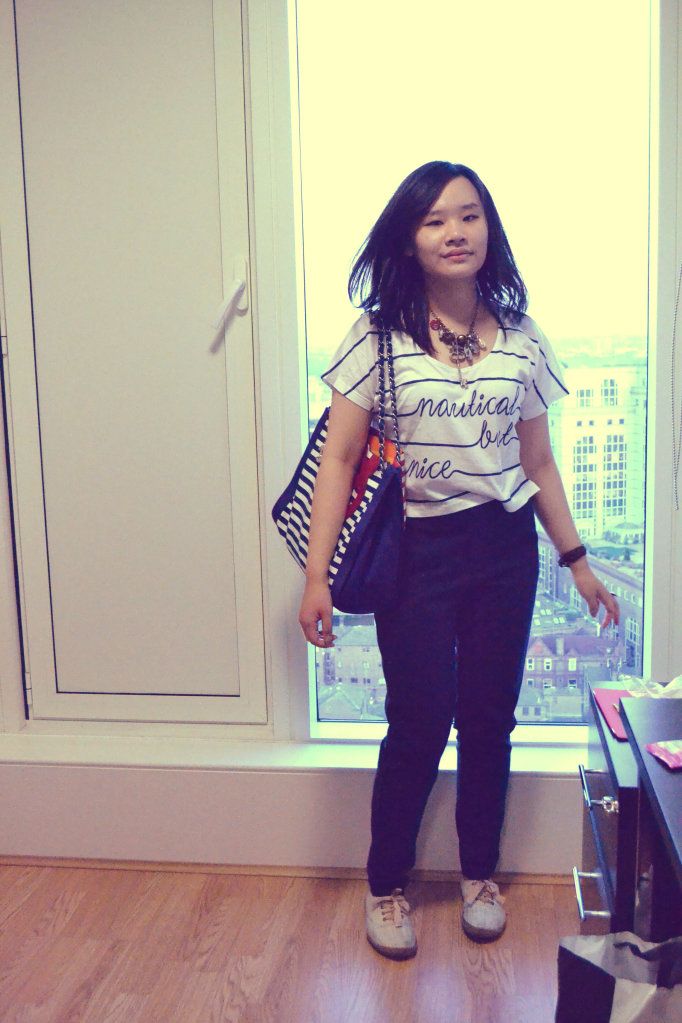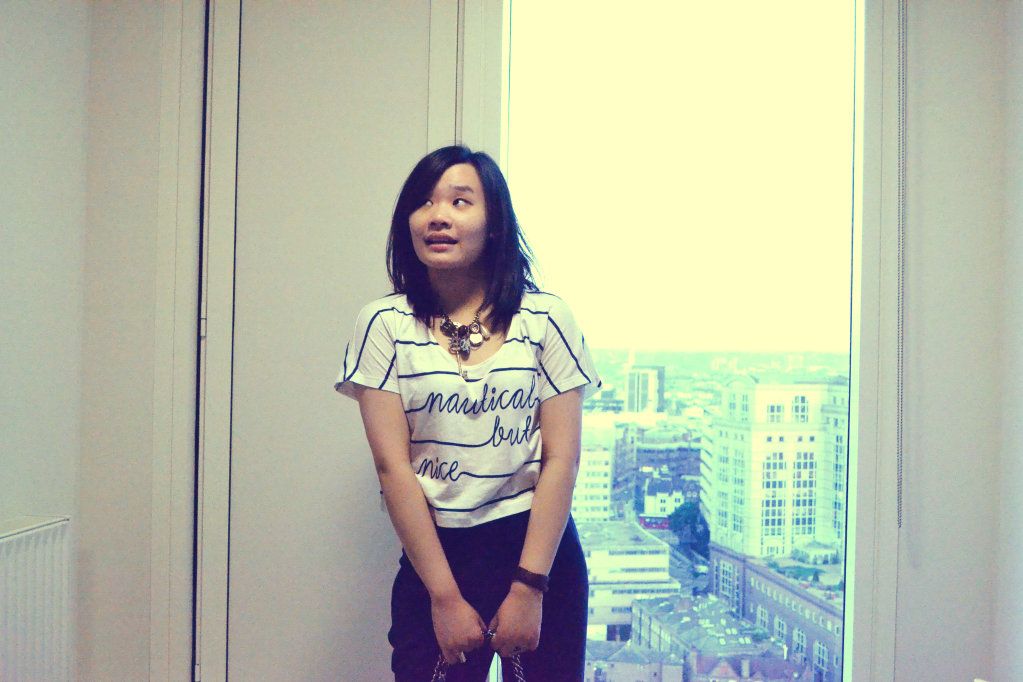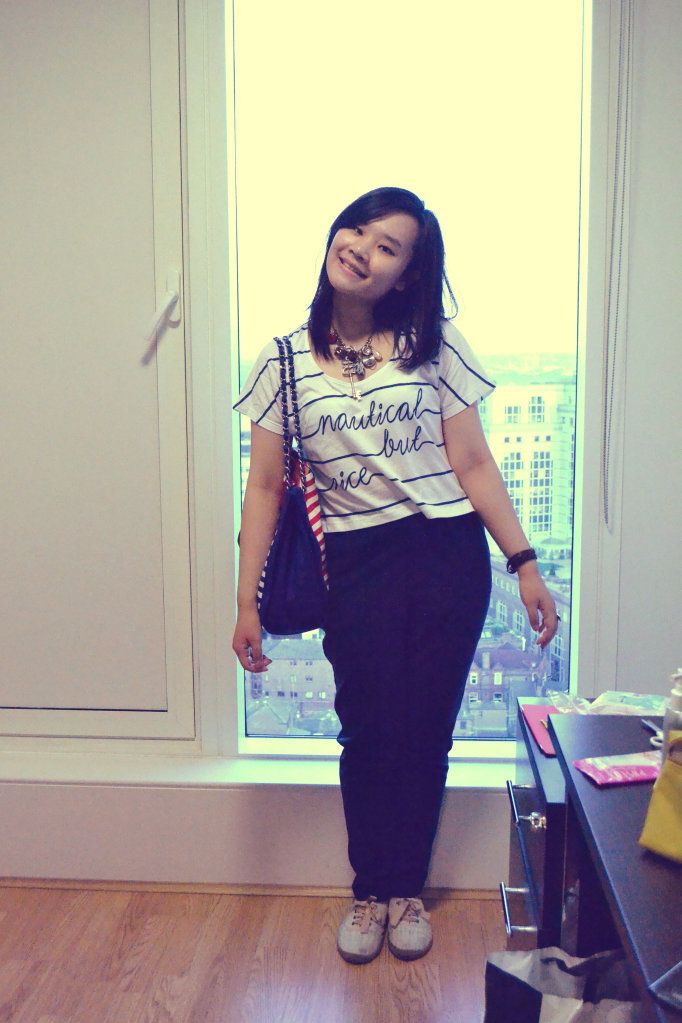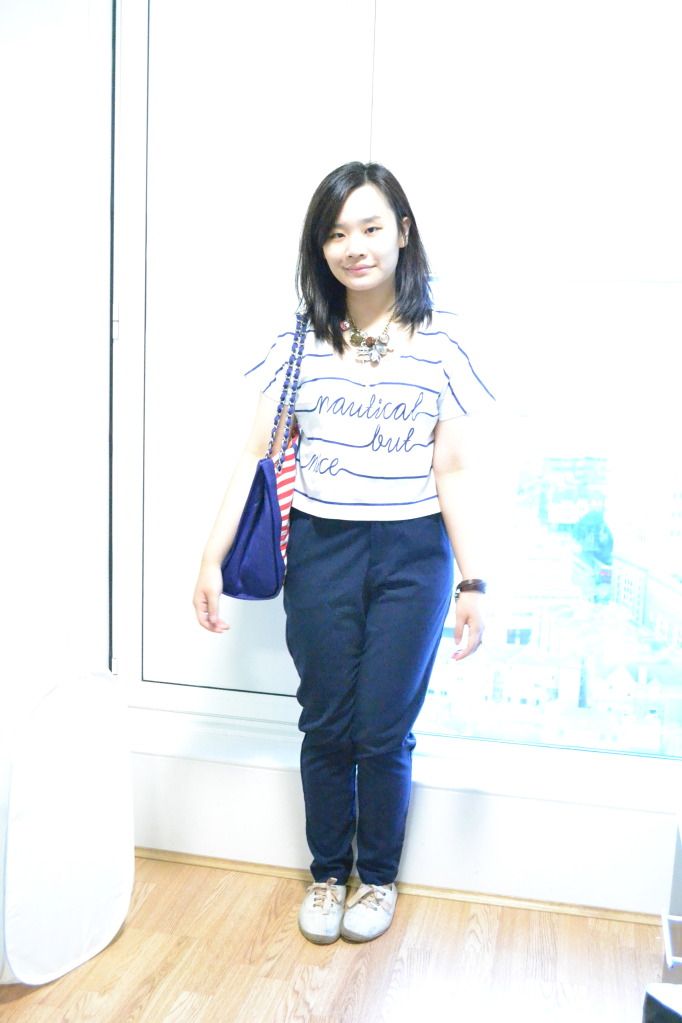 Weird, but I kinda like the high exposure here from the camera
Cropped tee - Monki
Pants - H&M
Necklace - Gift from sister, Diva's if I'm not mistaken
Bag - Chanel
Shoes - Primark
Pictures were taken last May when weather was so nice I went out only wearing this. Trust me, last Spring was quite like a Winter in London. Hopefully next year the Spring would be nicer, since Winter came right on time this year.
Ciao.
P.S. I'll never get bored with navy. Maybe it's as classic as black.