You know, now that I don't have classes and assignments (oops, I do now, kind of a homework for the winter break) I've been slacking off all day. Didn't go out before 12pm even though I know there are a lot to be explored here in London. Sleeping like a pig. Eating like a pig. I'm a pig. Figuratively, of course.
Good thing my trips are on soon. Everything was planned out, unlike last spring break when my friends and I were too lazy to book tickets and hotel rooms for getaways. Hahaha... But this time I will enjoy the sights of England (before New Year) and Northern Ireland (after New Year). So I'm hoping the journeys will be safe and fun and I will definitely bring back a lot of pictures.
For now, just a few pictures from last August :)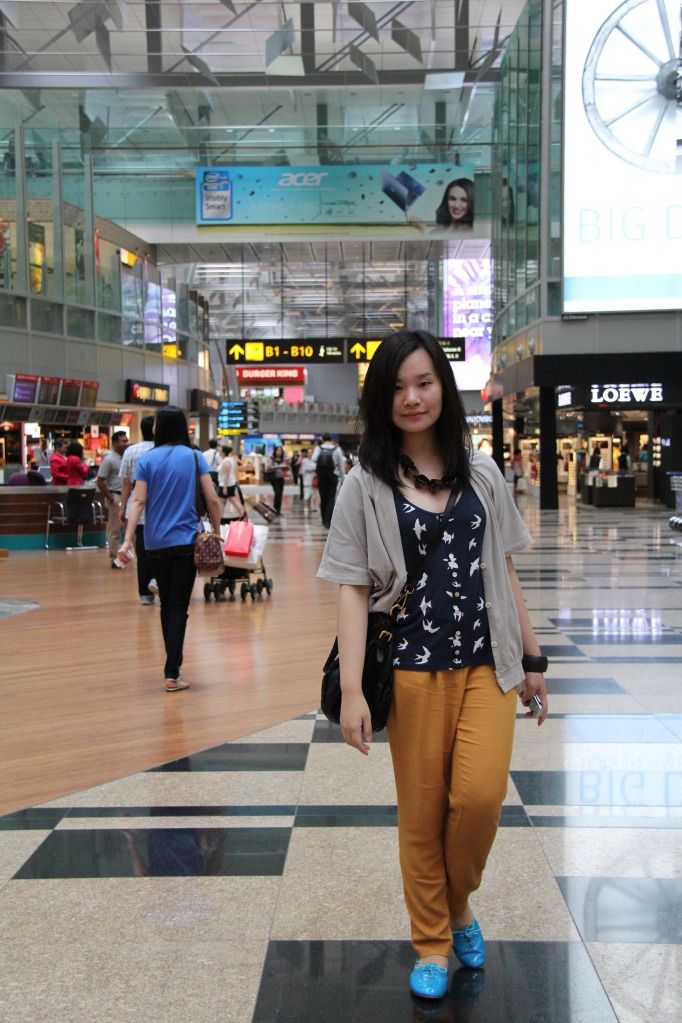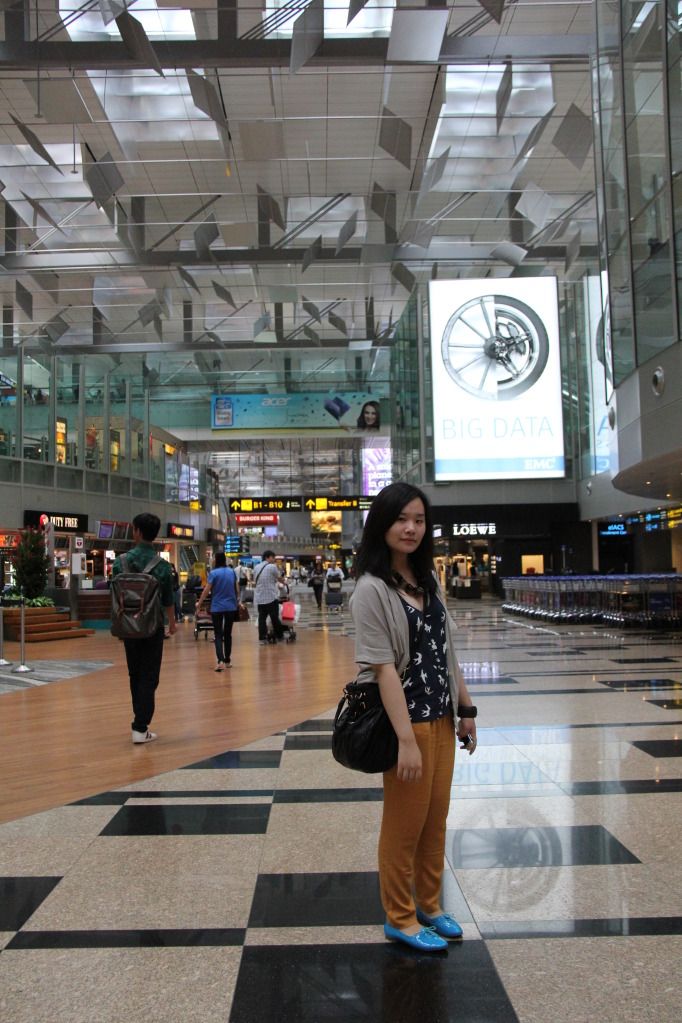 Tank top - Sister's, thrifted from Melbourne
Necklace and bangle -
H&M
I know that those colours combined together seemed a little bit off, but nowadays I really like this kind of awkwardness between clothing. Whether it was an awkward length, awkward colour, awkward model, all made a good sense to me.
Sometimes you don't have to play by the rules. But then again, fashion doesn't really have rules.
Ciao.