:) :) :)
I'll just put smiley faces so you'd know how happy I am :)
Yesterday was too hot though. I wore a maxi skirt and kept lifting up my skirt up to my thigh and made it look like mini skirt *eye rolls*. But today is just perfect. Windy and sunny. Don't you just love that? Makes you wanna hang out in the park, have a drink, and chat? Mmmm... Might do that soon!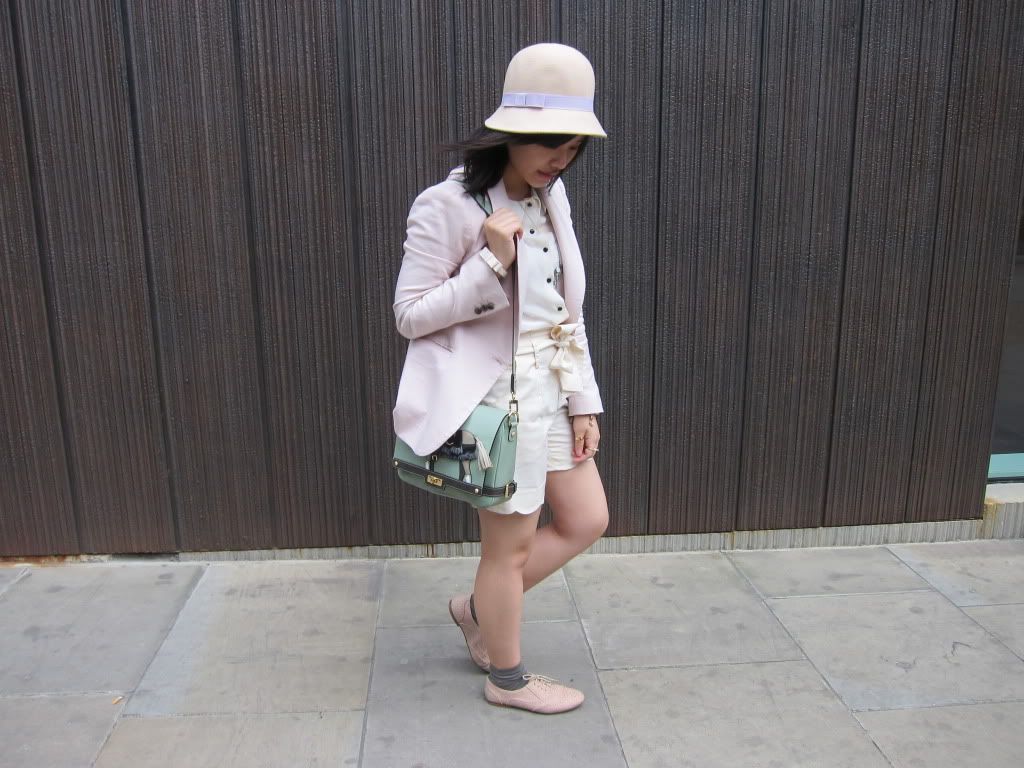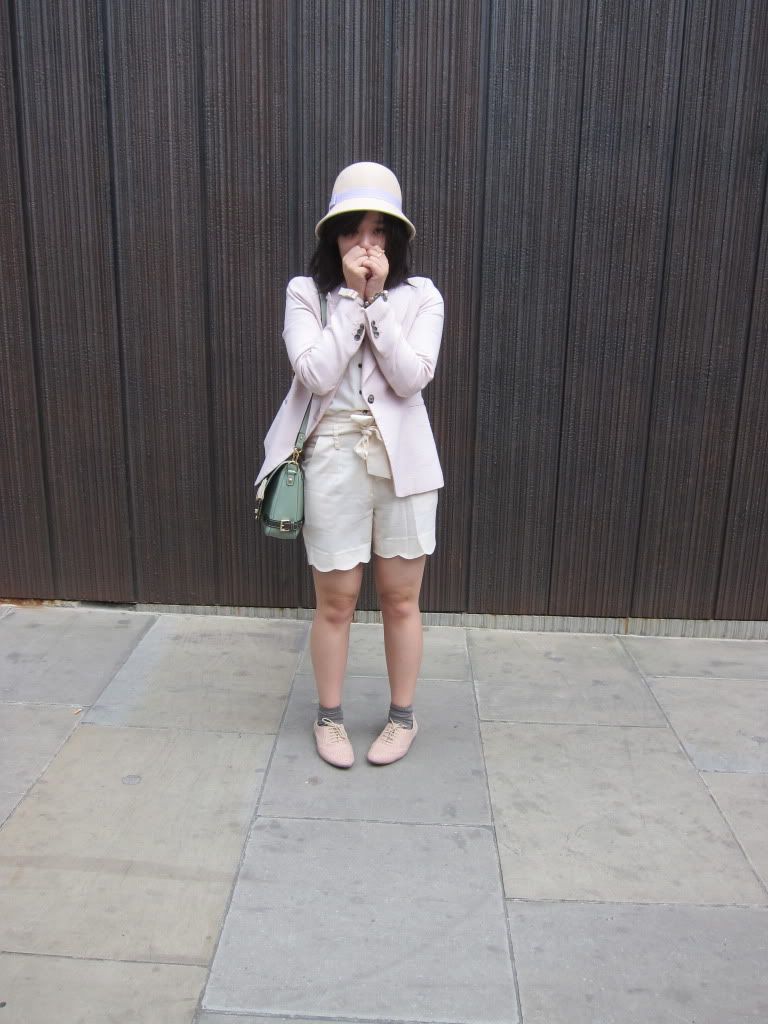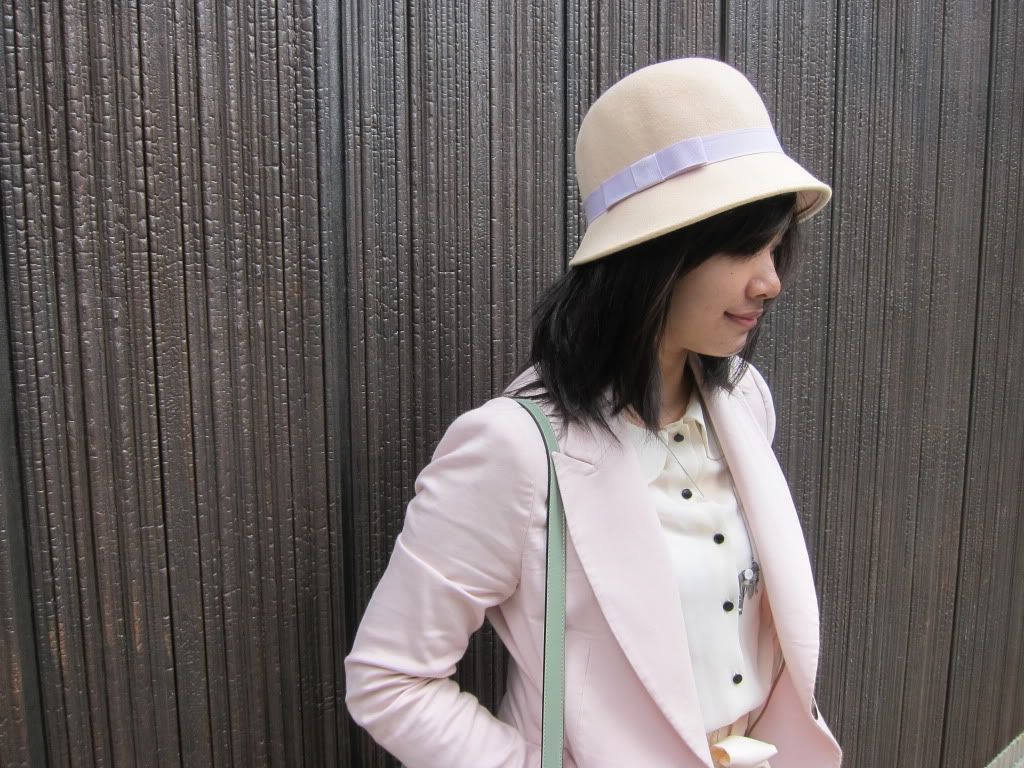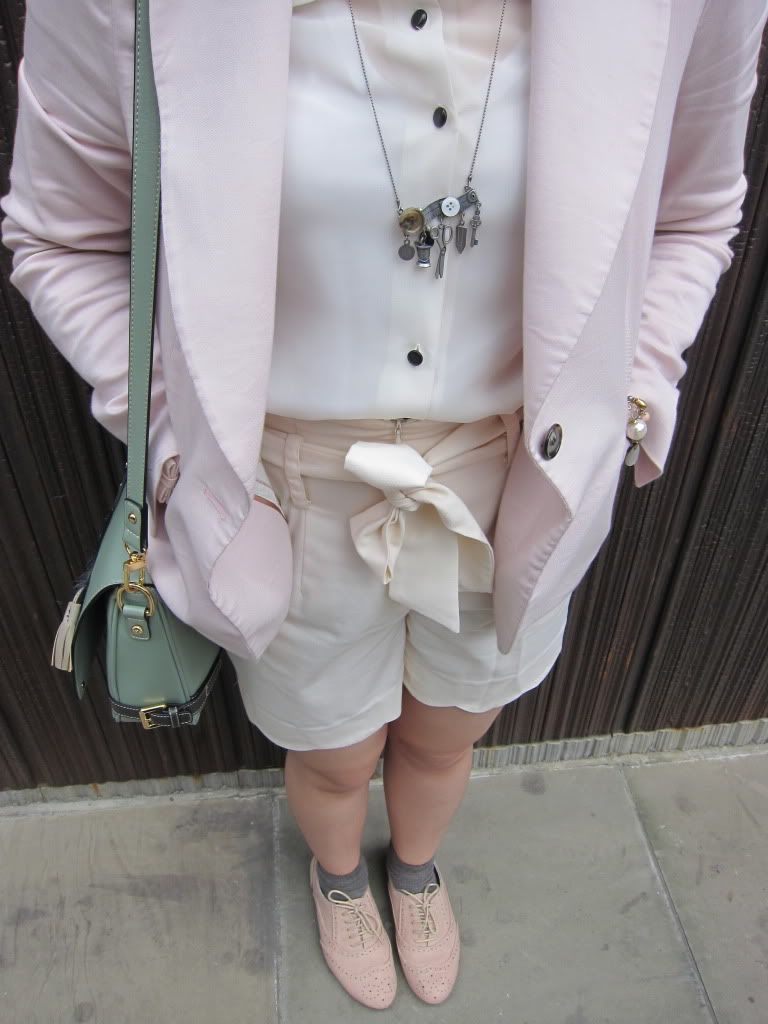 Scalloped collar shirt and socks - Primark
Shorts - Tailor made
Blazer - Zara
Shoes - New Look
Bag - Cupcake
Necklace - From Shanghai
Photographed by Paulina Koshan
A story about the hat; I actually was looking for the white or black one. When I first came to River Island back then in October I found the perfect white/black hat. I tried it on and I loved it. And a passer-by just complimented me "The hat looks good on you!" I said thank you and then didn't buy it because 20 pounds for a hat wasn't right, at that time. But then I regretted it because it sold out a few weeks later when I came to any River Island stores I can find with the urge to finally buy it. So long, hattie. Then, in January I window shopped again with my friends and found the same shape, same type of hat, with different color. I was like, what the heck, I'm gonna buy it today. So here it is. The hat. Only wore it once, haven't wear it again hahaha... although I'd still prefer the black and white one, this color is so spring and calm and sweet like a cupcake. Especially when it sat just right on my head ;)
Ciao.