Oh hello there. I'm typing in the middle of the night right now in the midst of sketch-booking if that's even a verb but I just have the mood to talk and blab and chat and I got no one to talk to (trust me it's not as pathetic as it sounds it's just that my eyes are sleepy now but my heart is so hyper don't know why), so I guess I'd just type. I just drank my cappuccino and I just tweeted basically about me wanting to go home.
I'm probably not homesick, but seeing my three friends are already in Indonesia and having fun, and me still doing this sketchbook makes me realize that life is unfair (of course it is)! Hahaha. No. I mean, I want a holiday too! But I'm quite excited to finish this sketchbook and portfolio. Okay, so what am I talking about now? Okay. I meaaaannn, can I be in Indonesia and London at the same time? I really wish teleportation super power does exist. In me.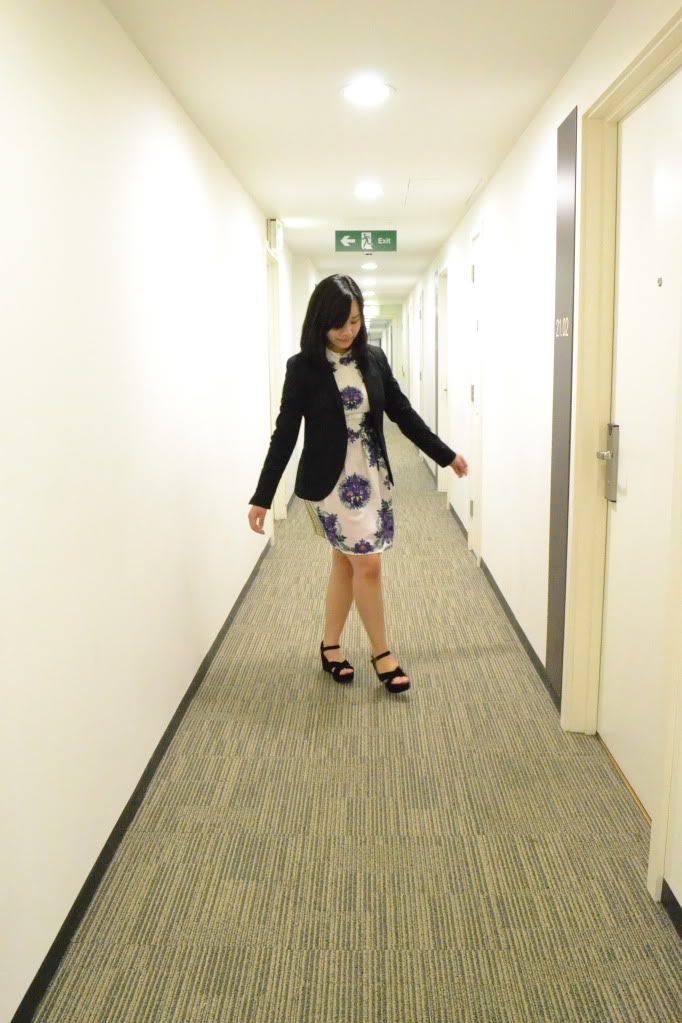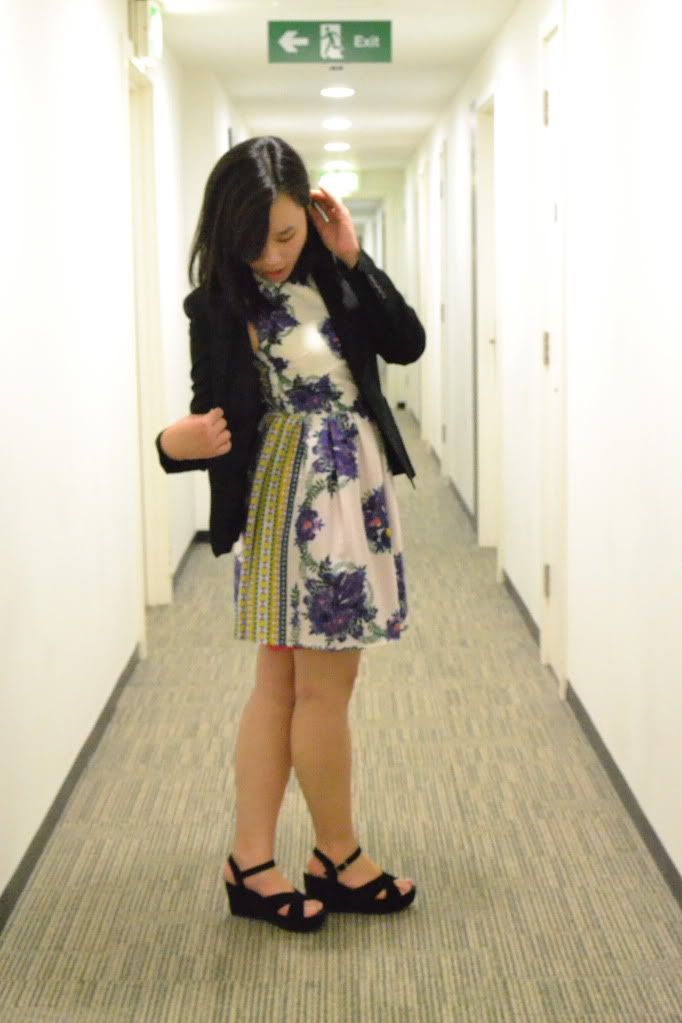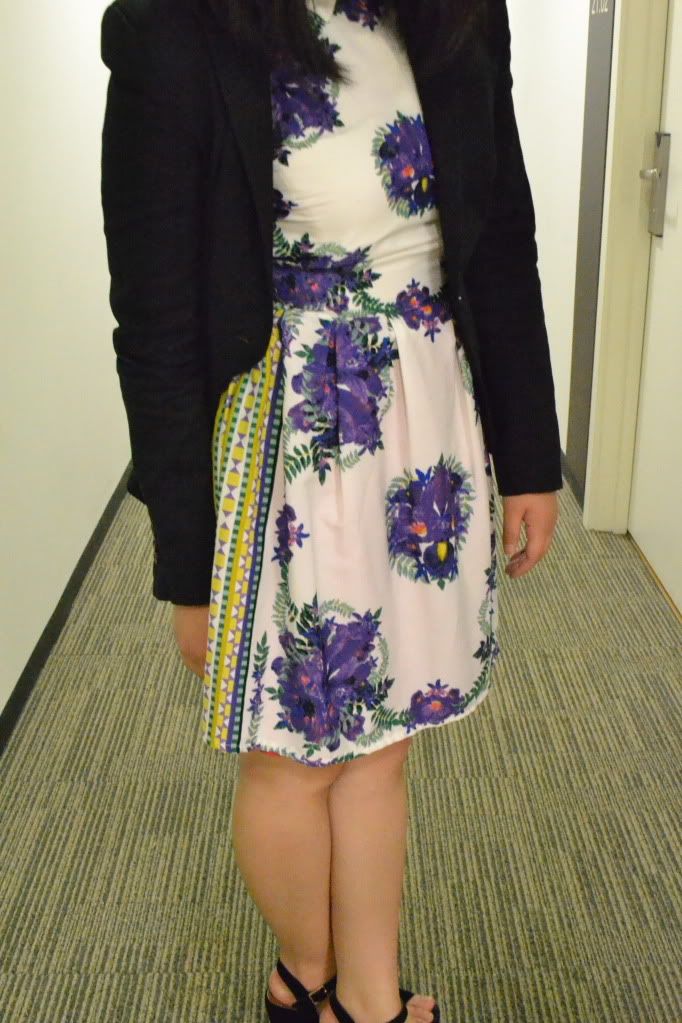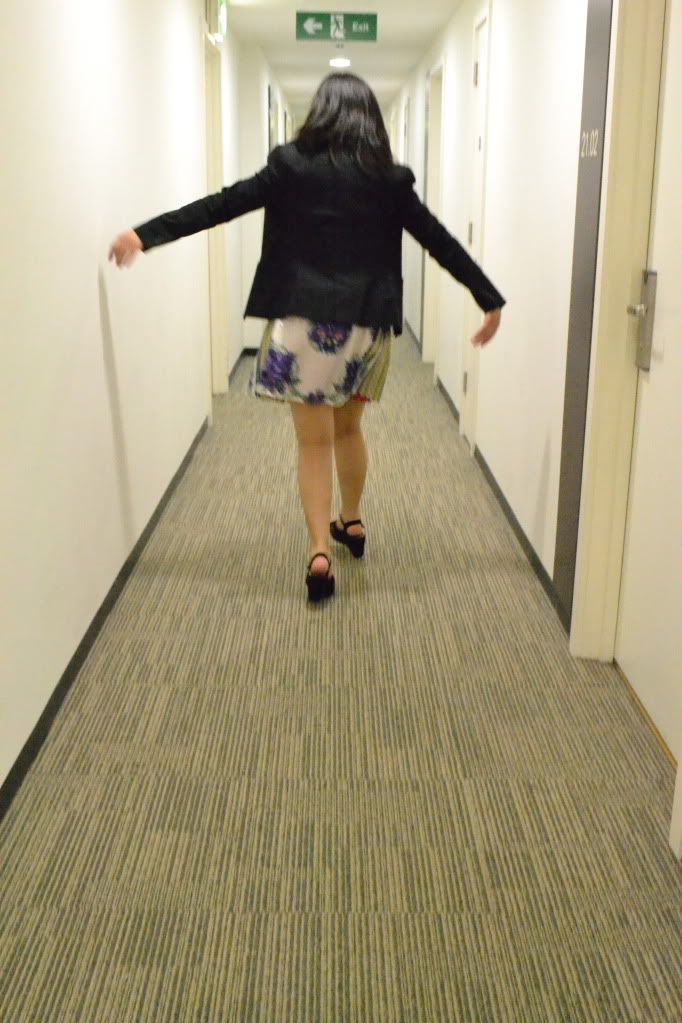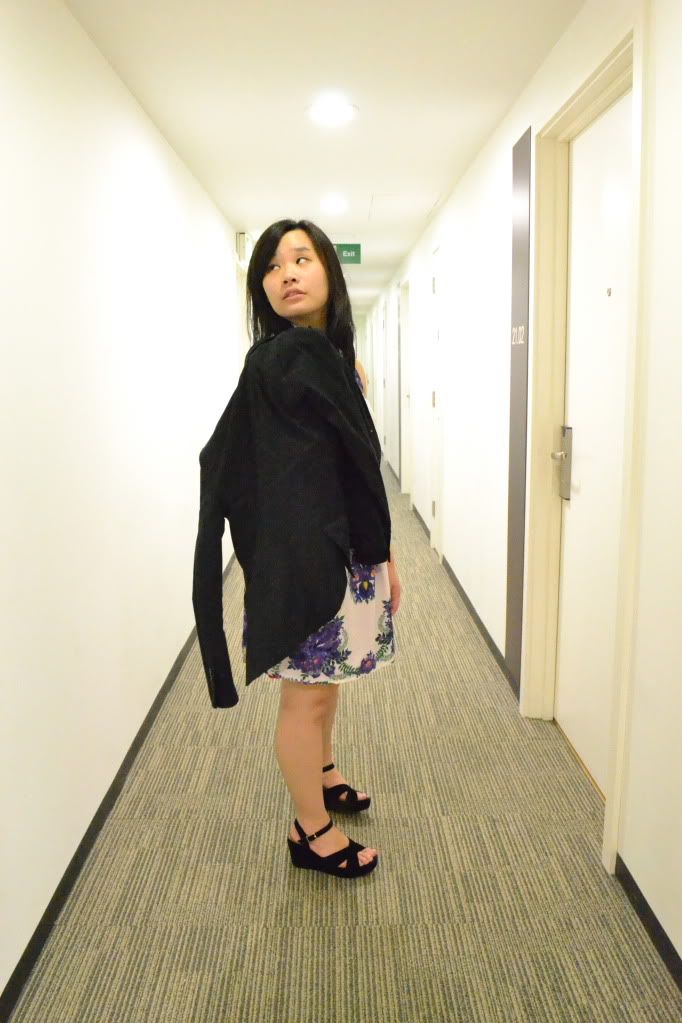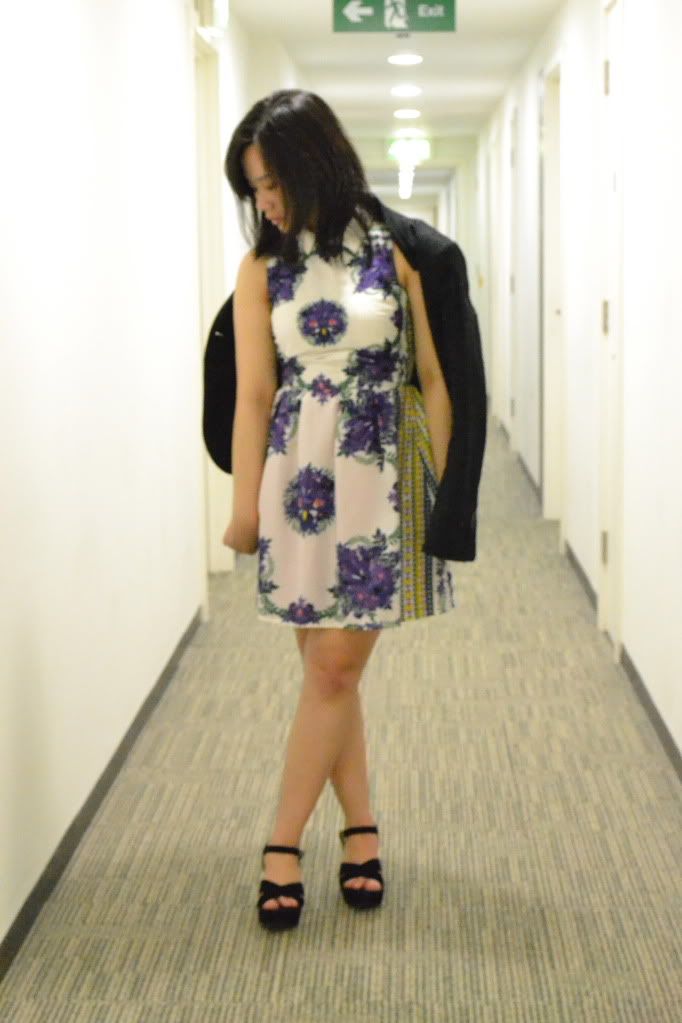 Dress and wedges - Primark
Sleeveless shirt worn underneath - H&M
Blazer - Zara
Photographed by Josephine Kerin
Again, this is not my dress (hahaha you all probably will go, "go buy your own dress" or something). Anyway, doesn't it remind you of Mary Katrantzou's dresses? Well, printed dresses are so in right now, especially with big floral patterns, thanks to her and her recent success. Every time I see this kind of symmetrical prints or any printed patterns whether it's flower or fish or elephant or desert (okay maybe not elephant) my mind just went to Mary Katrantzou. Oh, the power of a design. It conquers the world, seriously.
Bahahahahaha. Before I get even crazier and talking non stop about stuff you guys probably won't even care about, I'll just shut up and finish this post.
Ciao.
P.S. But I still have energy to talk :( or type.