Hello dearies, how have your week been going? It's almost weekend so don't stress out (I'm telling this to myself right now. Oh, but no, even though it's weekend, submission is a week away so I should still work). I'll enjoy my holiday after 11th of June. Even if I still have a presentation after.
This outfit post is not much. Just one of the series that I took with the previous post.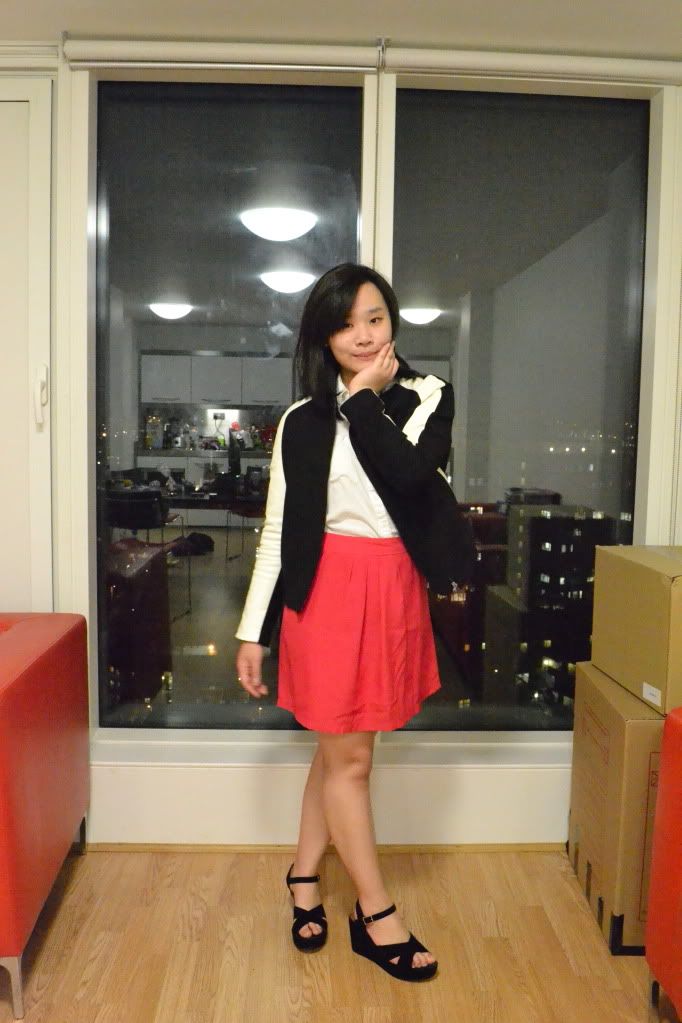 Shirt - H&M
Skirt - Barkins, I got it in Melbourne
Jacket - Zara
Wedges - Primark
Photographed by Josephine Kerin
Like I've said before, I'm not keen with the combination of black, white, and other colour, especially this shocking pink. I didn't wear this outfit out, actually, hahaha, just tried some stuff out. If I'd wear this outfit out (it's not like I won't, because I'm also okay with this outfit or else why would I be taking pictures in it) I'd tone the contrast down by changing the jacket to a grey cardigan. But I'd still wear this, next time lol.
Ciao.