I think it's sort of unforgivable when a blogger bails on his/her blog for months with the reason, "I'm too busy with life." There's no good enough reason for me to say why I haven't update this blog in such a long time. So I'll let you judge me.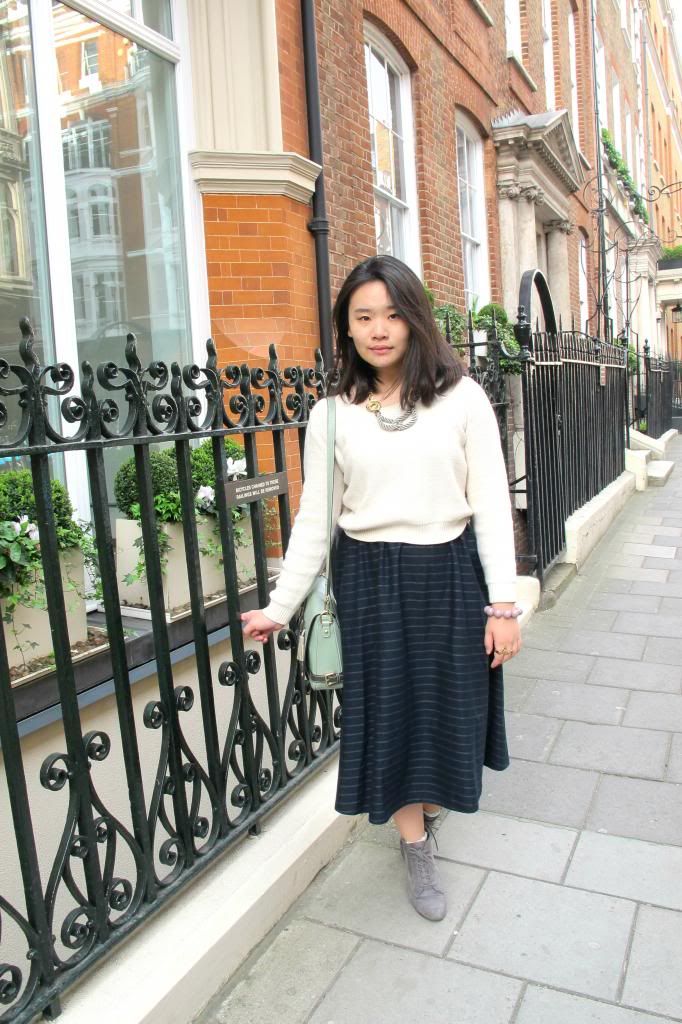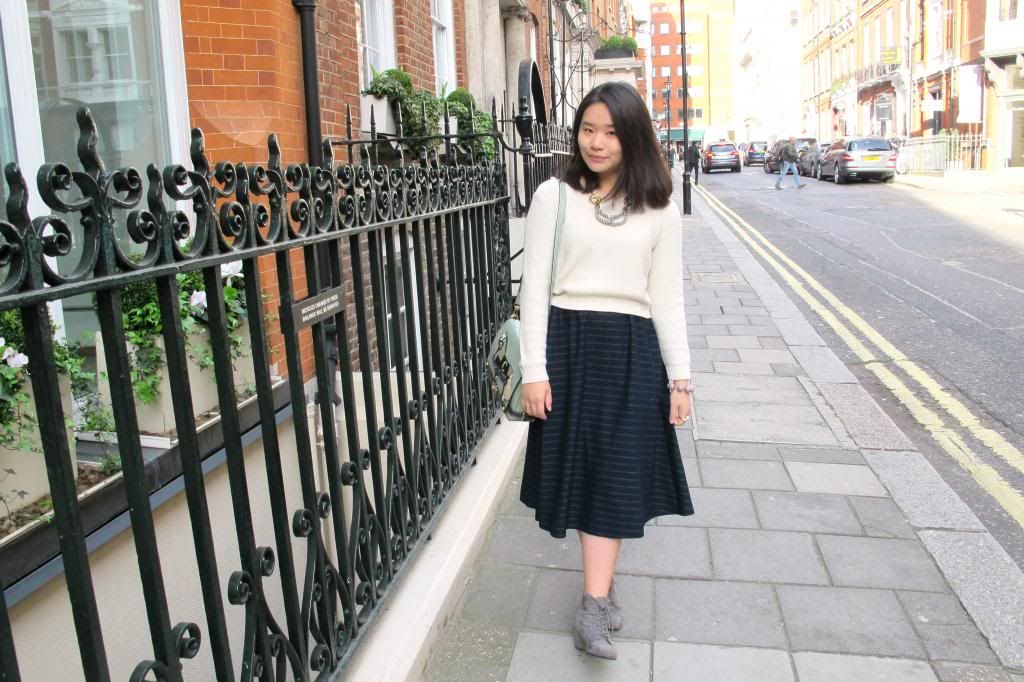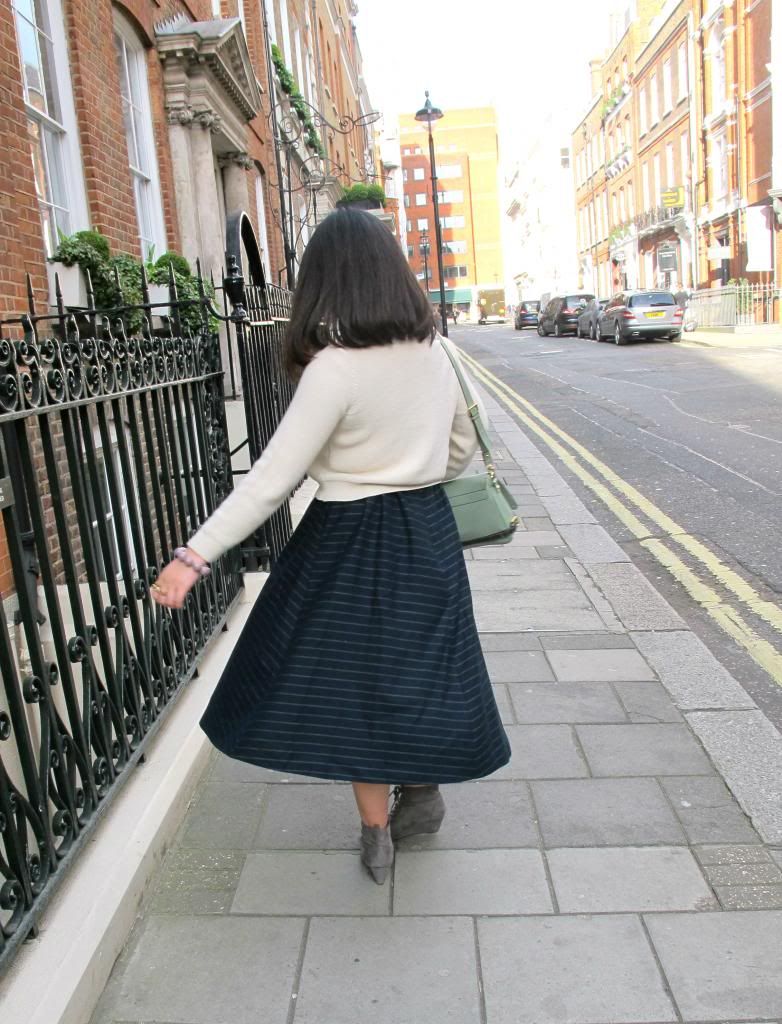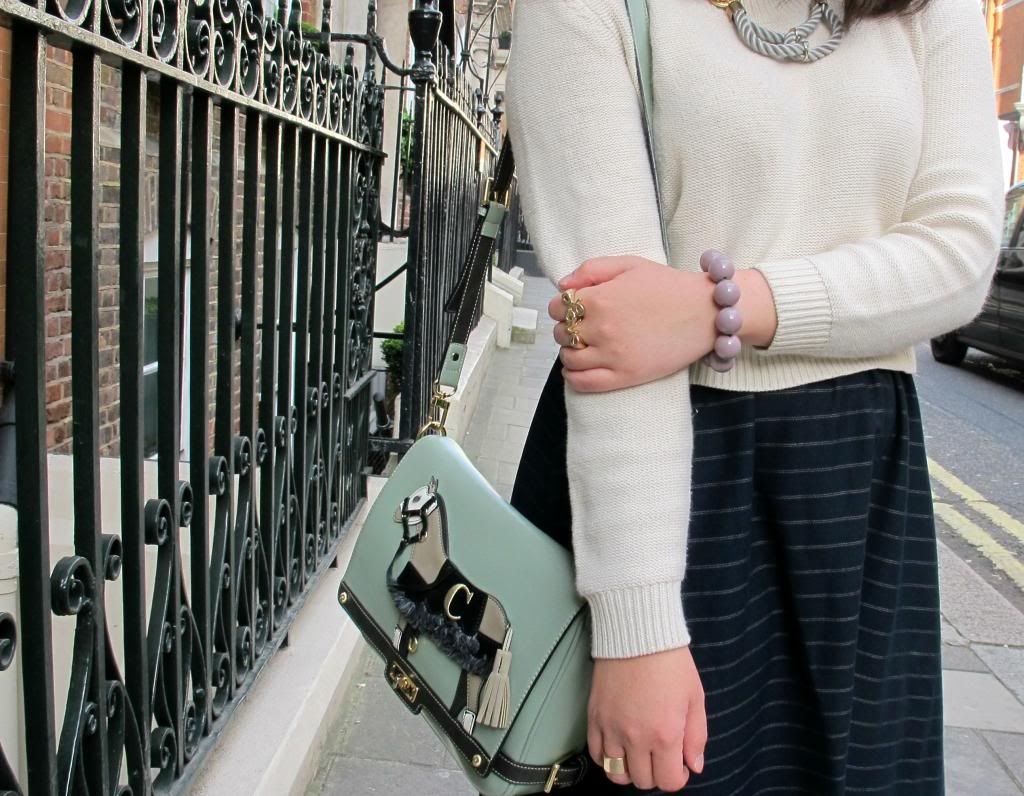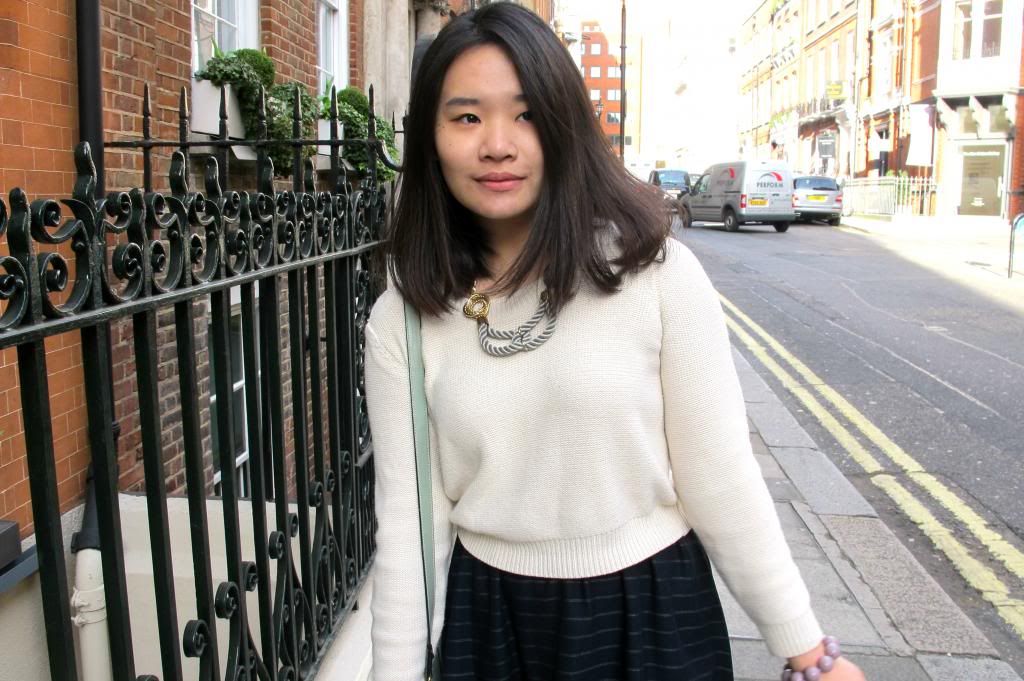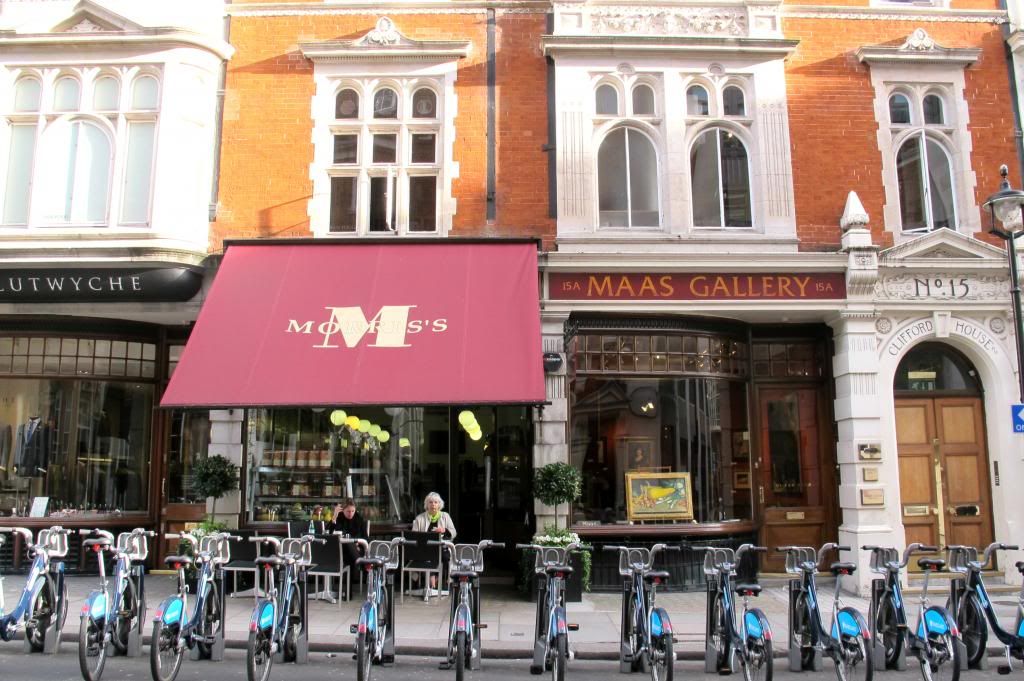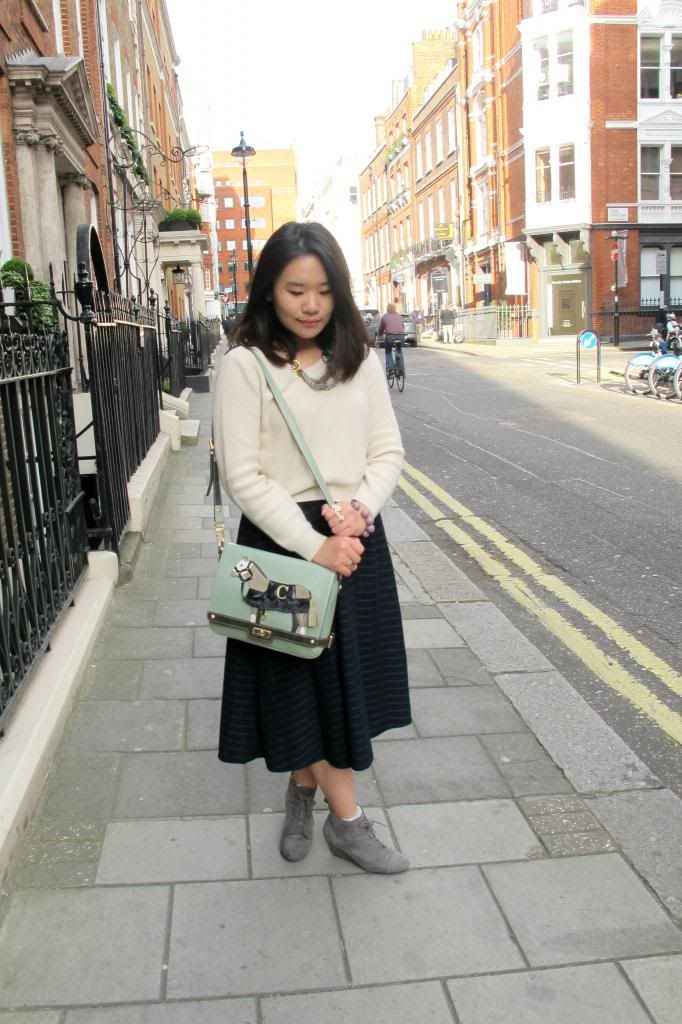 Sweater - H&M
Skirt - River Island
Necklace - From Singapore
Shoes - Zara
Bag - Cupcake
Bracelet and ring - Accessorize
Not a new wardrobe or anything, just an addition to my old stuff; an old vintage looking skirt from River Island. Since it's spring awakening right here, I'm starting to wear less layers, go bare-legged and also dress more girly than in winter time.
I joked to my friends, "Parents would love the trend currently. Their daughters don't have to dress in mini skirts that show their butt cheeks because knee-length skirts or below-the-knee skirts are so in."
My friend joked back, "Even though the skirt is below the knee, but the top is above the belly button."
And I was like, "Oh yeah. That's true."
'Til next post.