Finally. After a week of sleepless nights (partly true, only I did sleep, but in the morning when the sun rises and less than 5 hours), glasses of capuccinos, pattern-making and pattern-cutting, sewing machines, drawings, combining, zombie-looking, I submitted my assignments. I know that a week seems to be so short doing all those stuff done, but it feels like the longest week for me. Short, but also long.
When I was sewing at uni, I came at 11 and went home at 8. Time flew just like that, doing my sewing, producing all these samples. But the most hated part was I wanted to sleep after those all-day at school thing, but I couldn't. There was always something that needed to be done and I ended up sleeping at 3, 4, 5, or 7 in the morning. So I couldn't be happier to inform that I'll be back to my normal sleeping time (12, 1, 2) and I could wake up sooo late in the afternoon.
And the second saddest thing was I wasn't satisfied with what I've came up with. So even if I'd get a-not-so-satisfying-grade for this task, I'm prepared. It was my fault anyway, doing everything last minute. "Do not do this again!" said myself to me. Which an order I'd probably constrain.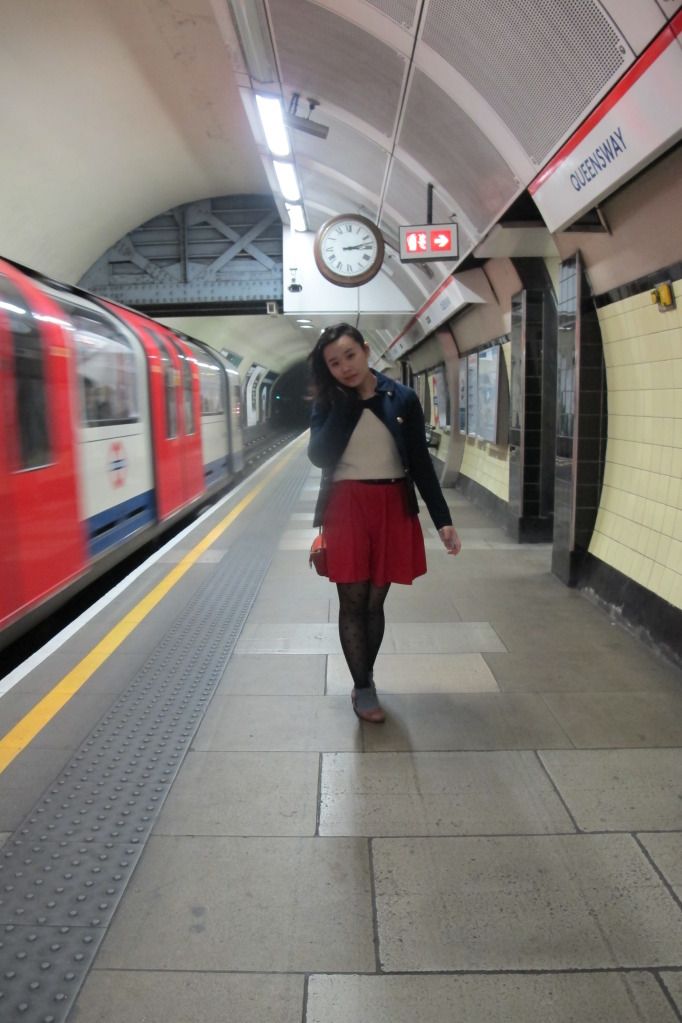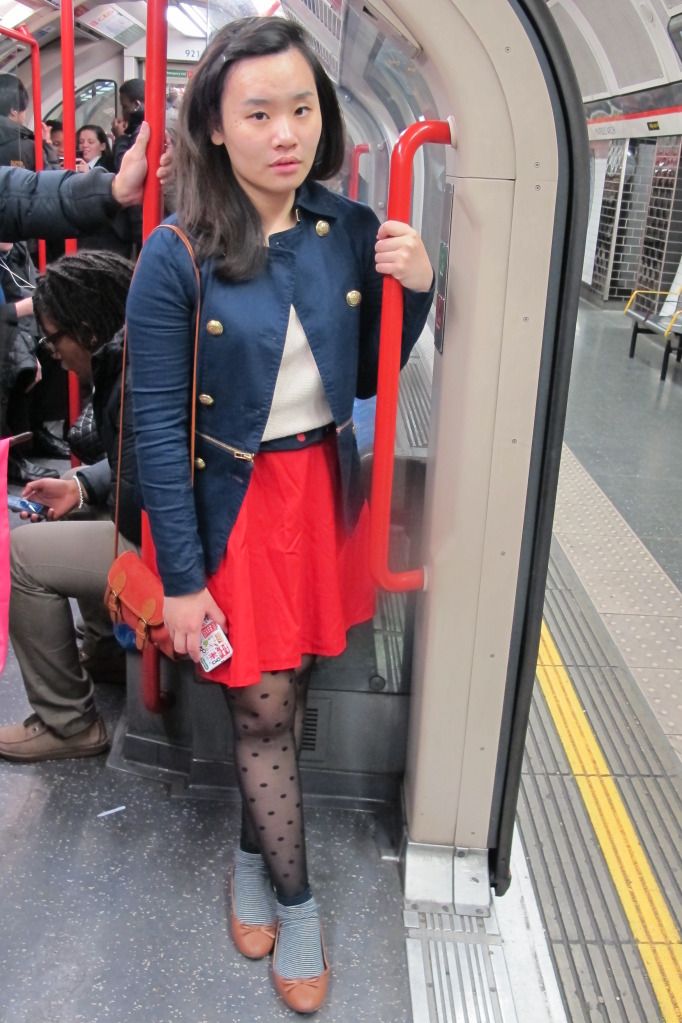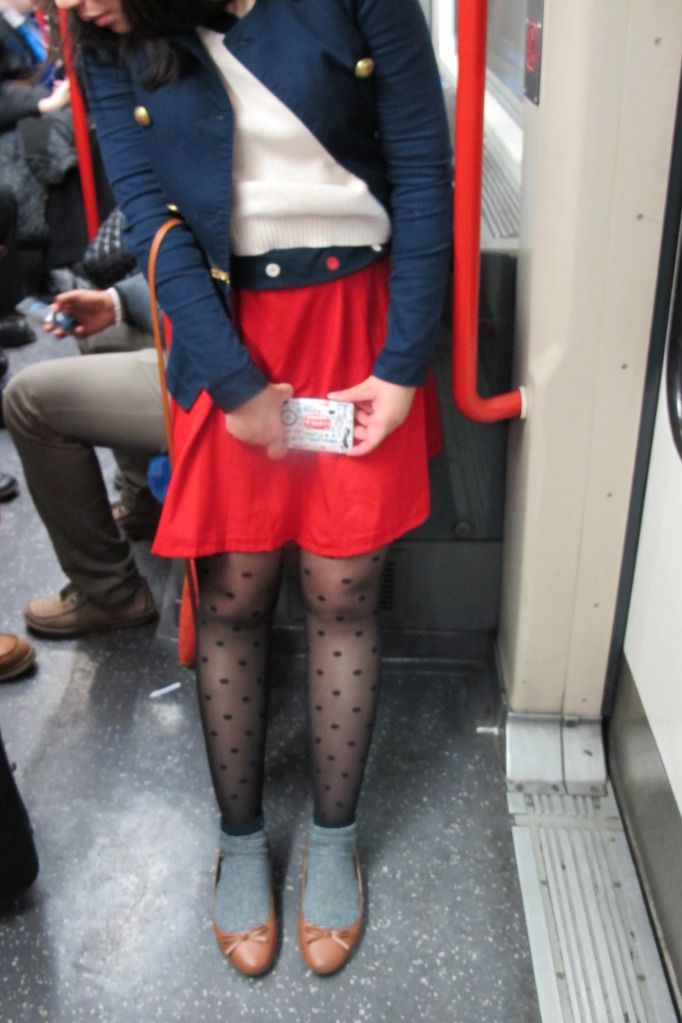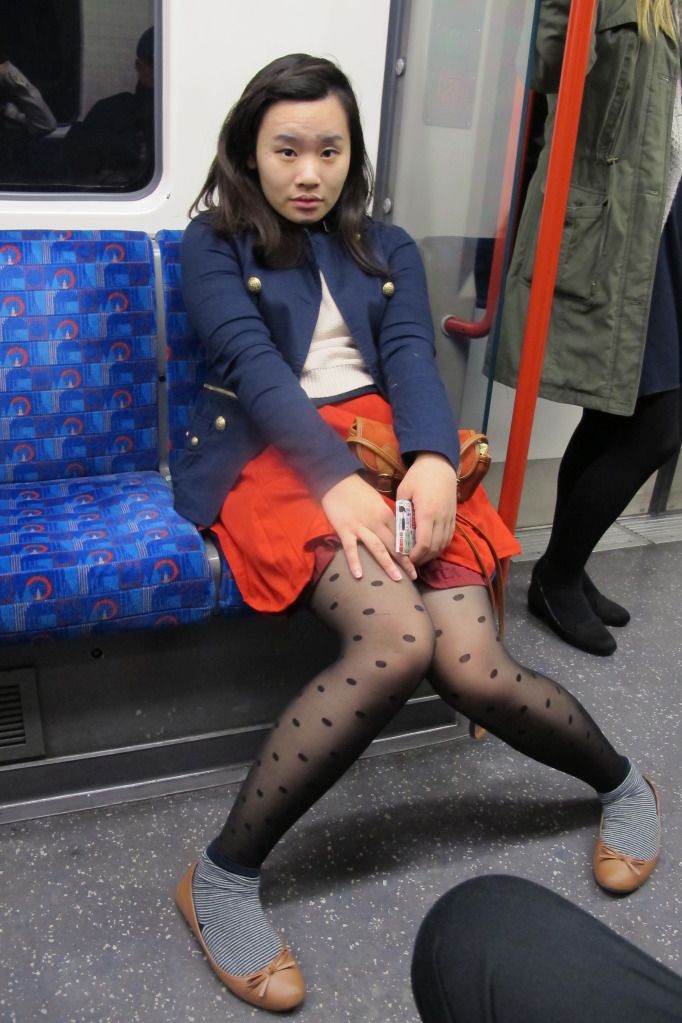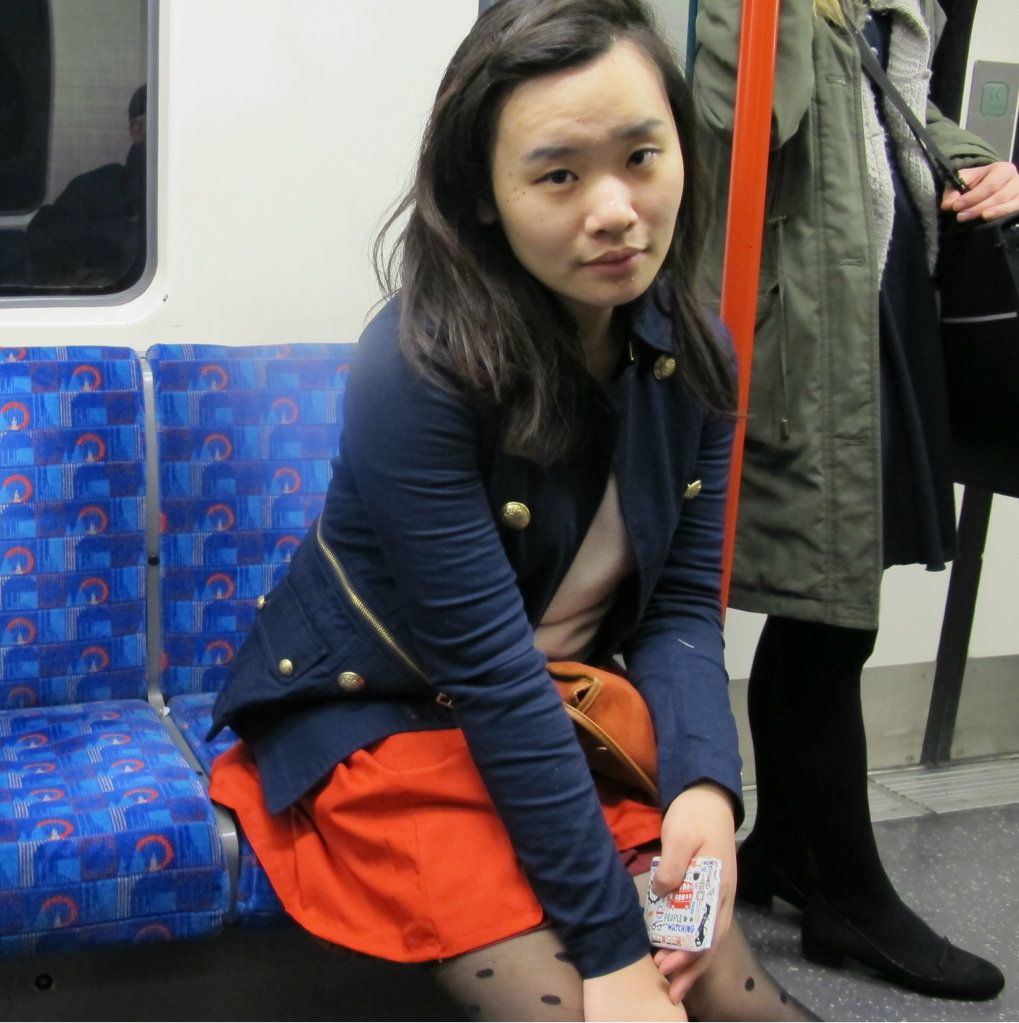 Polka dot sweater underneath, off white sweater, and flats - H&M
Skirt - Hand made
Blazer - Armani Exchange
Tights - Zara
Socks - Uniqlo
Sling bag - Primark
After the submission and assessment, I directly went home and changed and headed out again to my friend's graduation. I was so sleepy I even slept on the way up on the escalator! That was dangerous as hell. Then, when I arrived at home, I washed my face and dozed off to sleep from 4 pm in the evening until 12 at noon the next day. The best sleep ever!!!
Anyway, nautical look has never fade away on me. I was always fond of it. I actually wanted to wear my nautical bag but I was too lazy to take it out and I was in a rush for the graduation. So yeah, here is the look after a week of absence.
Ciao.