Hey guys, I just want to give you heads up for my soon-to-be absence. Well, it's kind of a week absence only because my deadline is coming soon and I need to really focus on my work cause I still got loads to do. And because I'm such a procrastinator, I decided to blog now instead doing some work. I just couldn't take this out of my mind. Maybe because it's the caffeine effect. Hmmm... yes, definitely. I always wanted to write after I drank coffee. And it's not even espresso.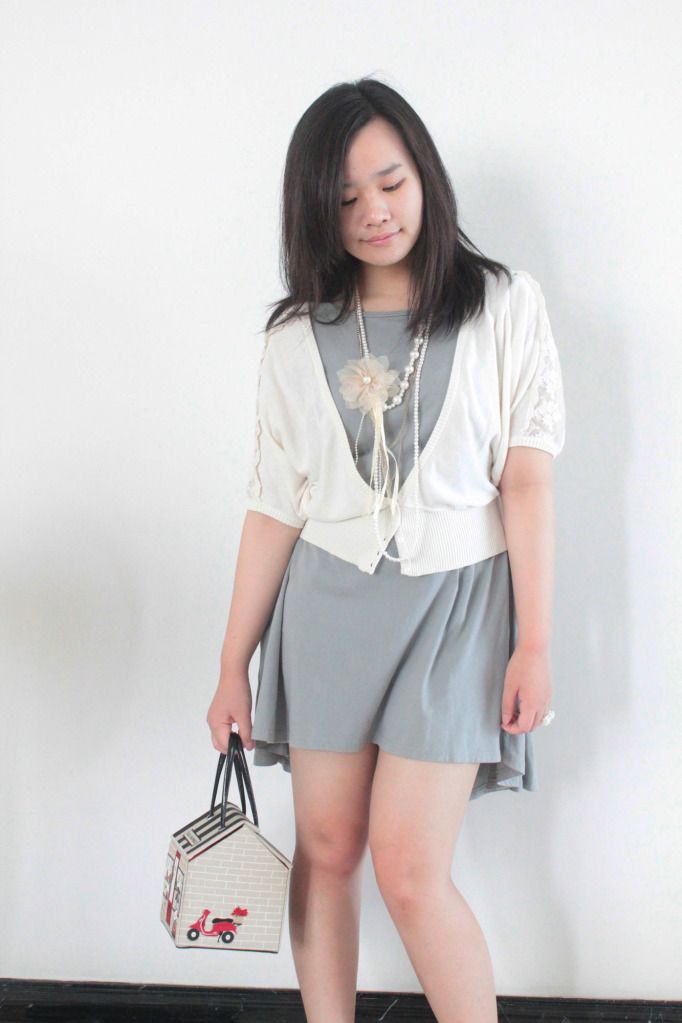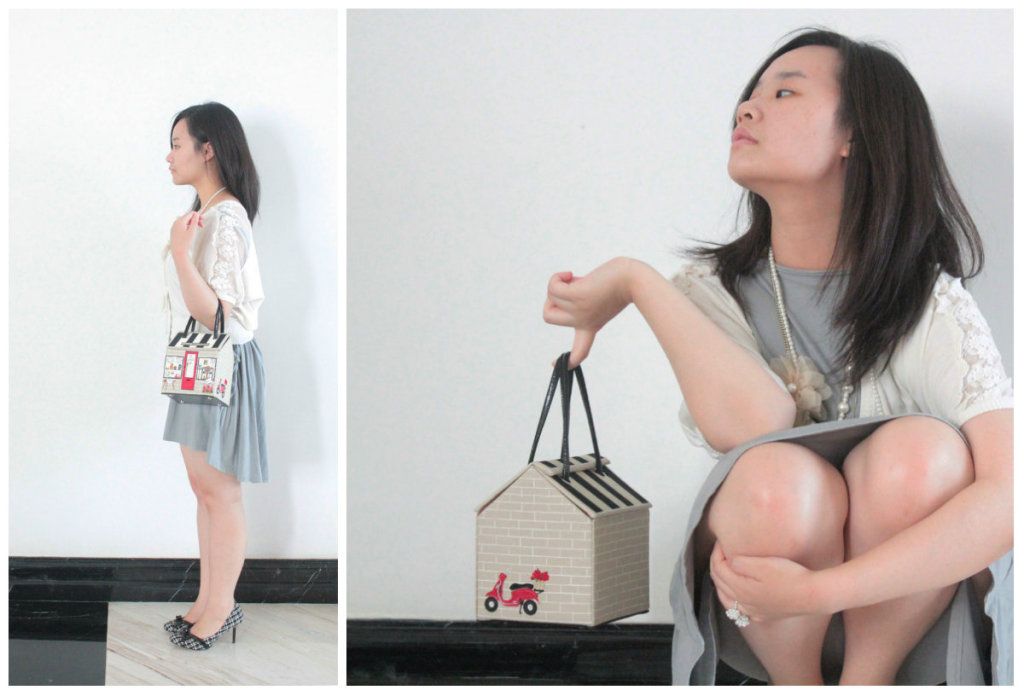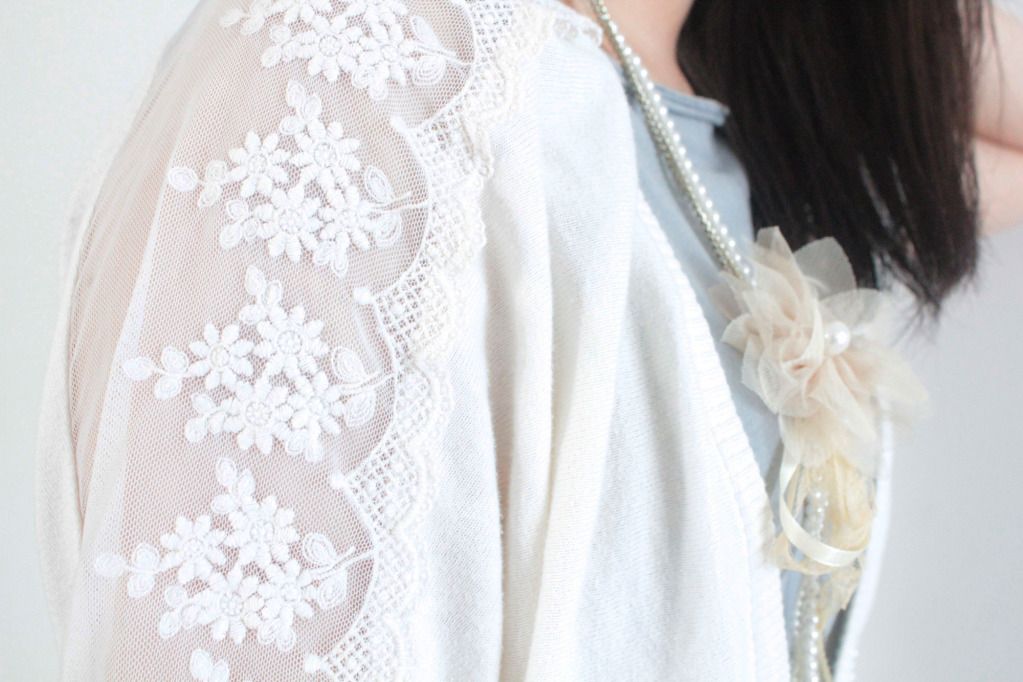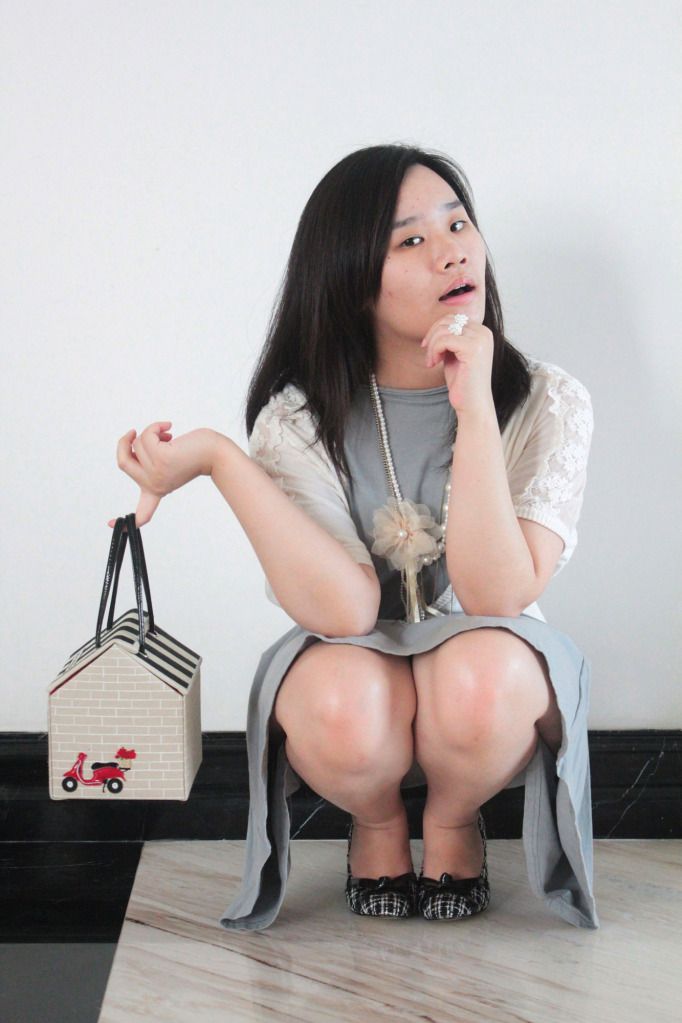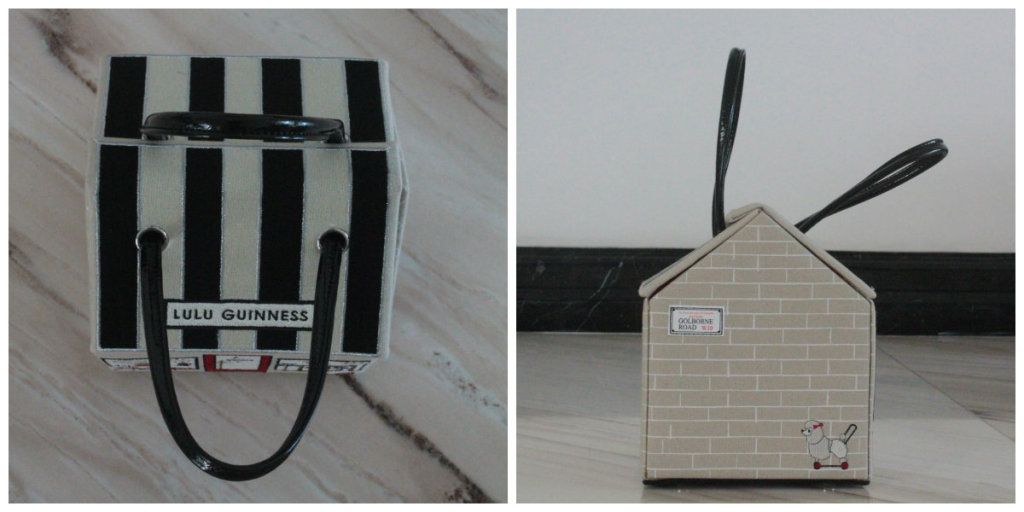 Dress - Unbranded
Ring - From Shanghai
I actually have known this brand since around 6 years ago. I fell in love with the cute embroideries on the bag. At that time I didn't see this box design, more like in the form of a casual day-bag. And since this brand is originally from London, I decided to buy it, because I've wanted it for so long.
Although the embroideries changed overtime (this one is a Vintage Shop, right now they're selling the Shoe Shop and Library), the essence of Lulu Guinness is still there. The classic one is a Souvenir Shop. I love the cute house design. It looks like a make-up toolbox instead of a bag, but it's still oh-so-cute. Bottom line, I love the bags from Lulu Guinness. I want mooooaaaarrr... D;
Tata for now,
Ciao.