I kinda made a vow to my friend, that I won't shop from 16th of November (a day after the release of Margiela for H&M collection, because I did shop on the 15th) until the boxing day comes. And my friend said it was impossible.
Me: Seriously. I won't shop until boxing day.
Friend: Yeah like I'm going to believe that. You shouldn't believe in what you said either.
Me: But seriously! This time I won't shop until boxing day *kinda repeating the same thing I know, but trying to be a little more convincing*
Friend: I can only laugh.
Me: You just see, okay.
And I broke down. I shopped. A green blazer and the perfect leopard scarf that I've been wanting for ages now! They're both from Pull & Bear. I'm gonna show them to you guys soon. But knowing me, soon won't be earlier than mid-December.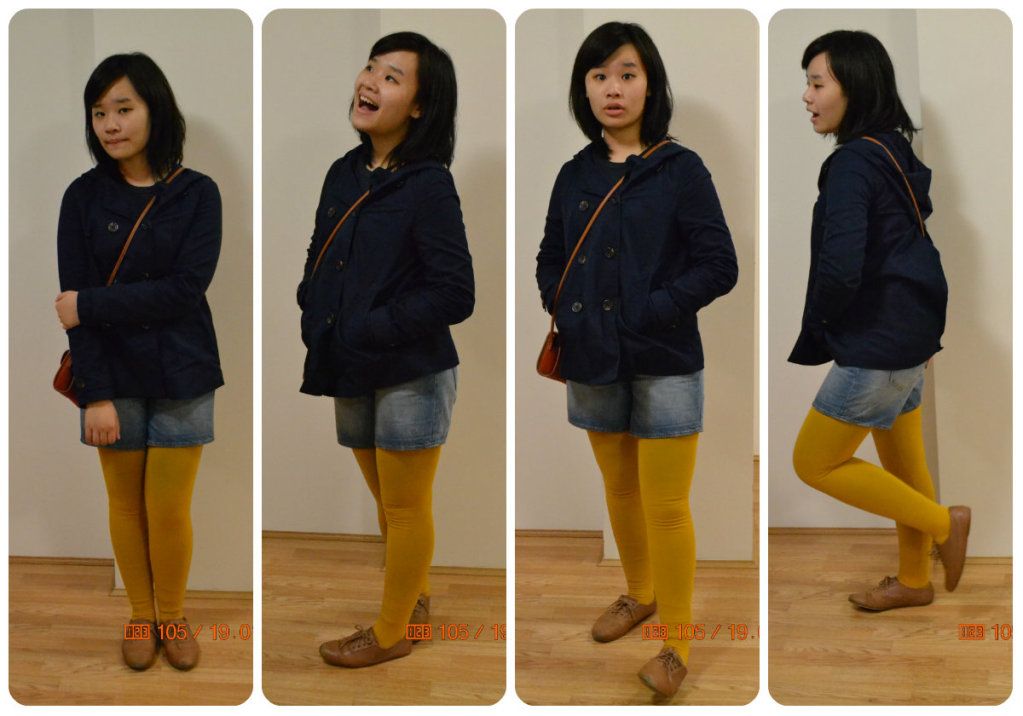 Jacket - H&M
Shorts & shoes - Zara
Tights - New Look
Bag - Primark
Just pictures taken in early 2012. Seriously, how does time do that? Fly, I mean.
Ciao.