Hahahaha *okay why am I laughing?* becauseee I will finally start posting my outfit posts when I was in South Koreahhh *claps* Let me start with this set.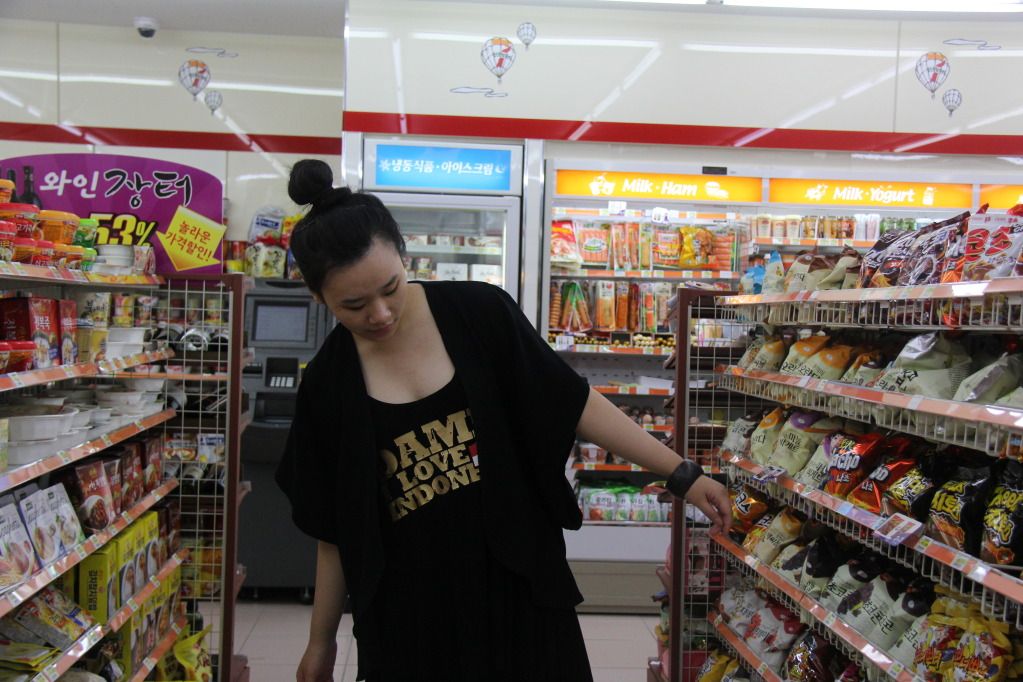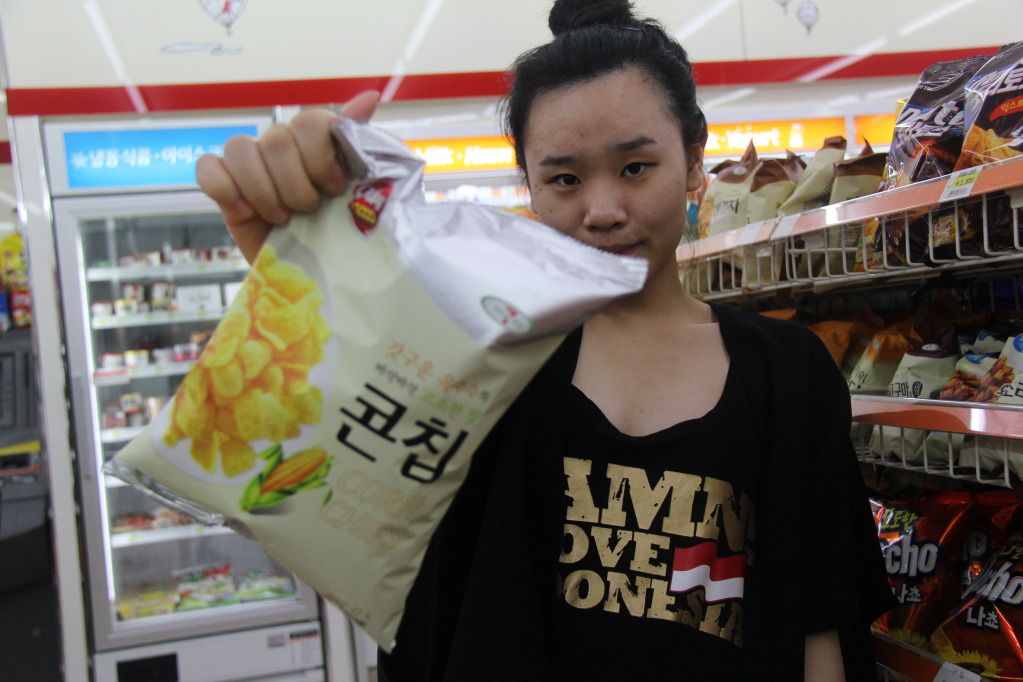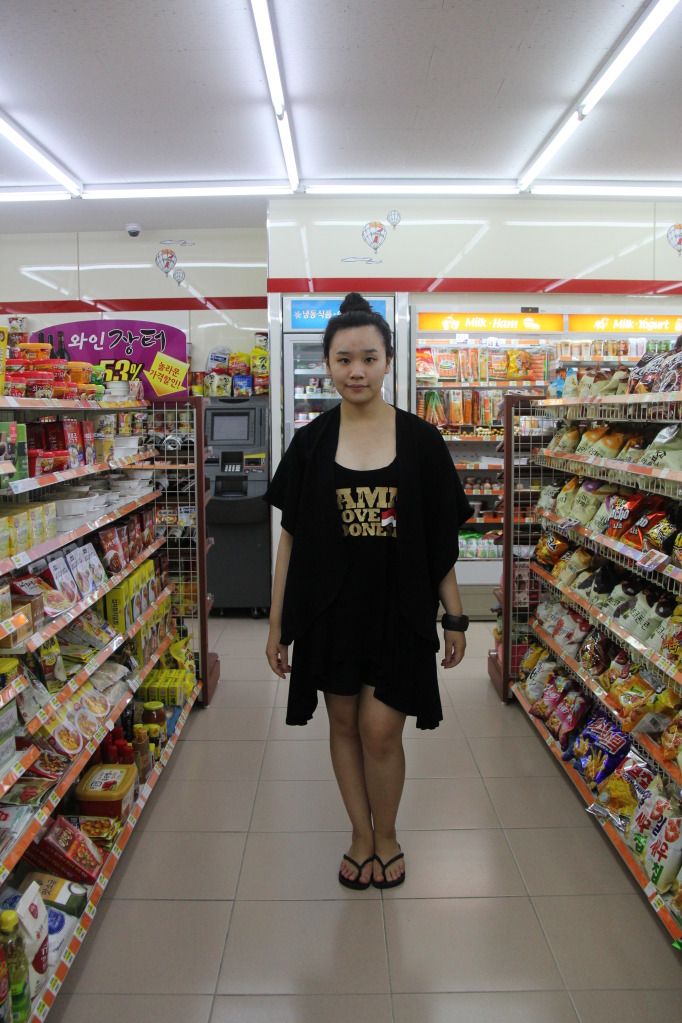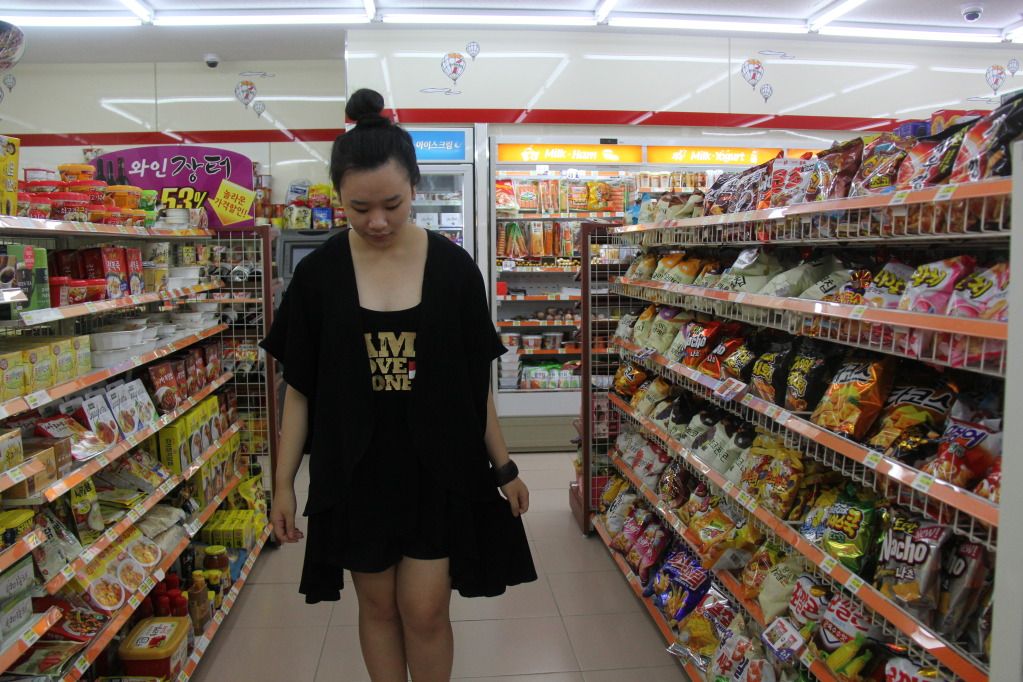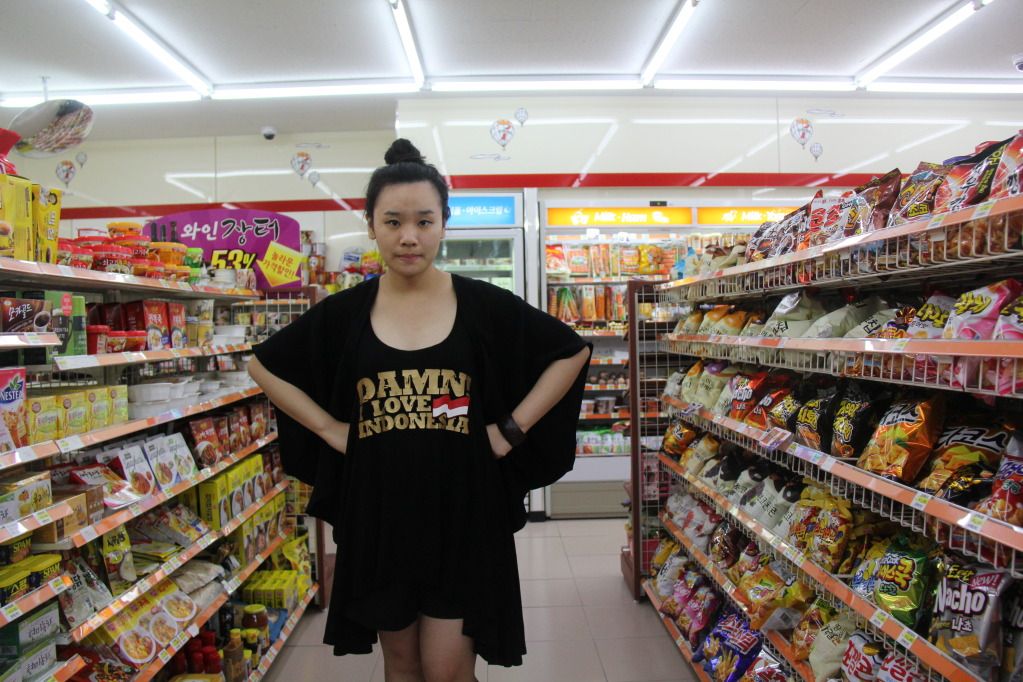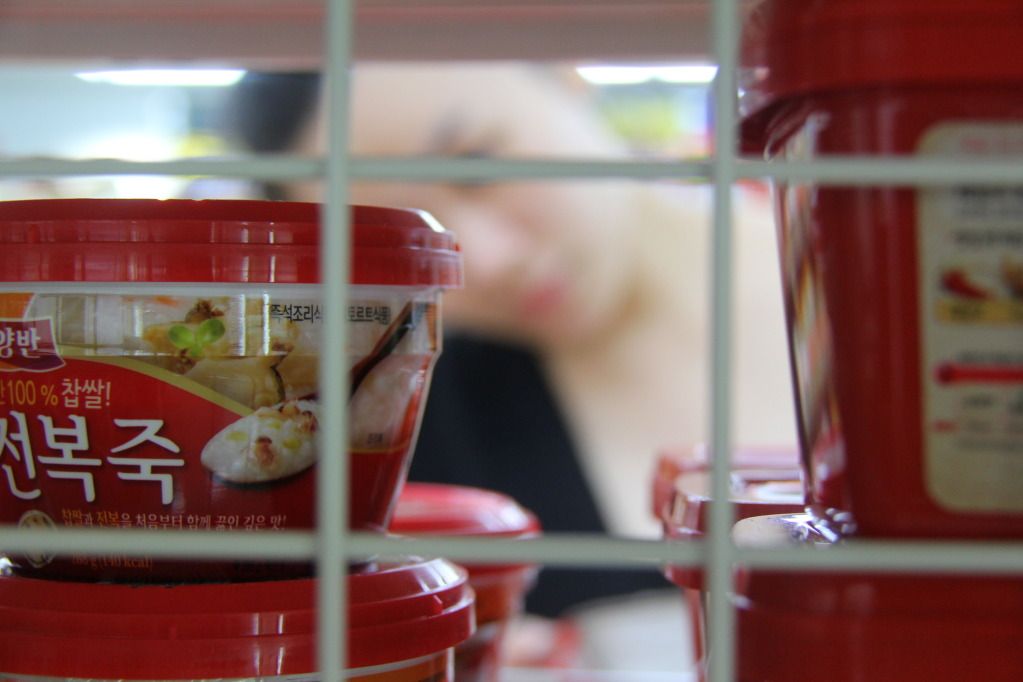 Tunic - Damn! I Love Indonesia
Outerwear - Cotton Ink
Skorts - Sportsgirl
Flip Flops - Ipanema
It was raining cats and dogs during the two days I stayed in Jeju Island, thus the indoor pictures, inside a mini market. Well, I was thinking it was now or never because usually when I wanted to recap what I was wearing days or weeks before, plan always canceled.
I enjoyed being a tourist with a pair of flip flop during the summer. Let's face it, it was comfy. The first day I punished my feet with new flats and my sisters and I were carrying 20++ kgs luggage up and down the train stations, crossroads, uphills, downhills, we practically walked the whole day. So yeah, my feet were resting for a day before the owner tortured them again the next day.
Ciao.