I'm the kind of person who rather write than tell. I don't talk about my feelings. I write about it. I write on my blog, not my diary, cause I don't have one. Thus I blog. And I know, the title of this post is so cheesy I wanna laugh myself but, don't you guys think people tend to get more honest when they write instead of talk? I wanna write "Lips Don't Lie" as the title of my post but of course, lips do lie. A lot. But when you write, you get more sincere. At least I am.
And by writing, you could revisit what have you been pouring down, read it all over again just to reminisce what did you feel back then when you wrote those stuff. You can't do that by speaking, unless you record it. But who does record every deep conversation you have with your friends? Not me. You could always capture the moment, true, but how about if you get short term memory loss or Alzheimer? Hahahaha. Okay, bad joke.
But you get the point what I'm saying, right?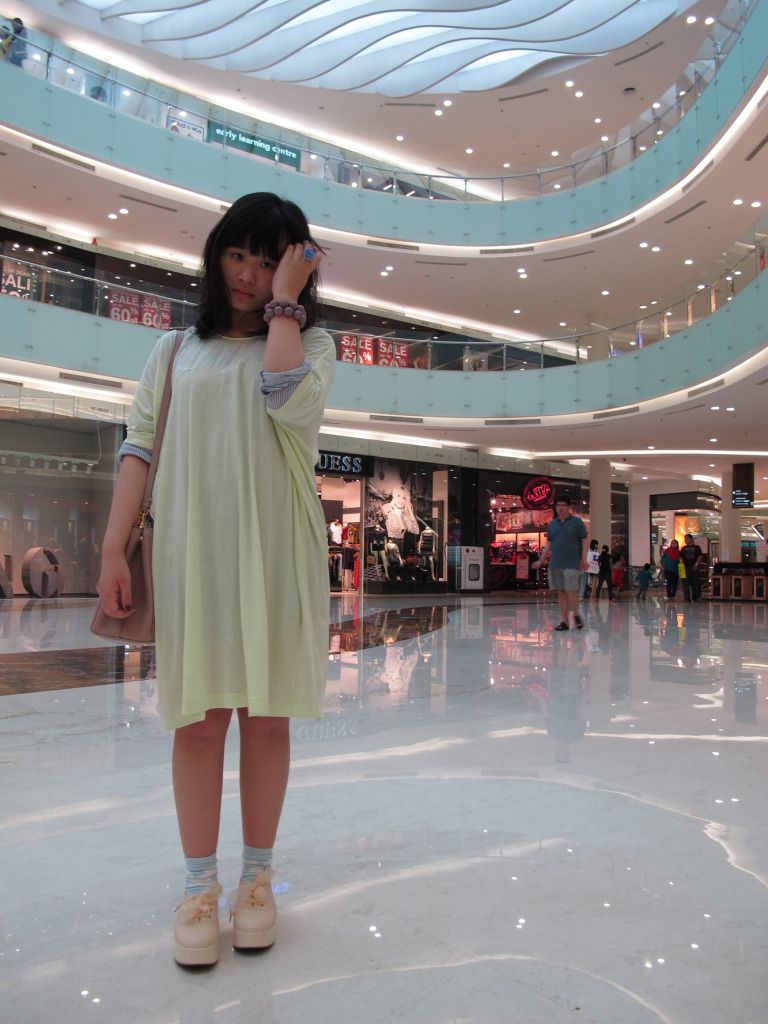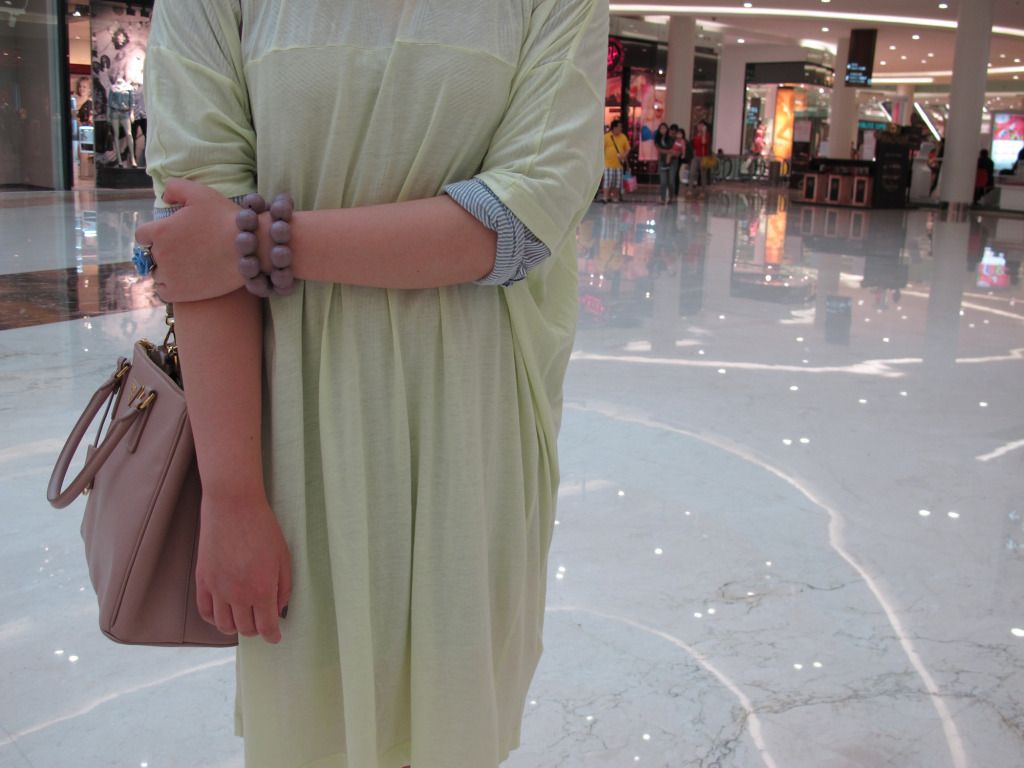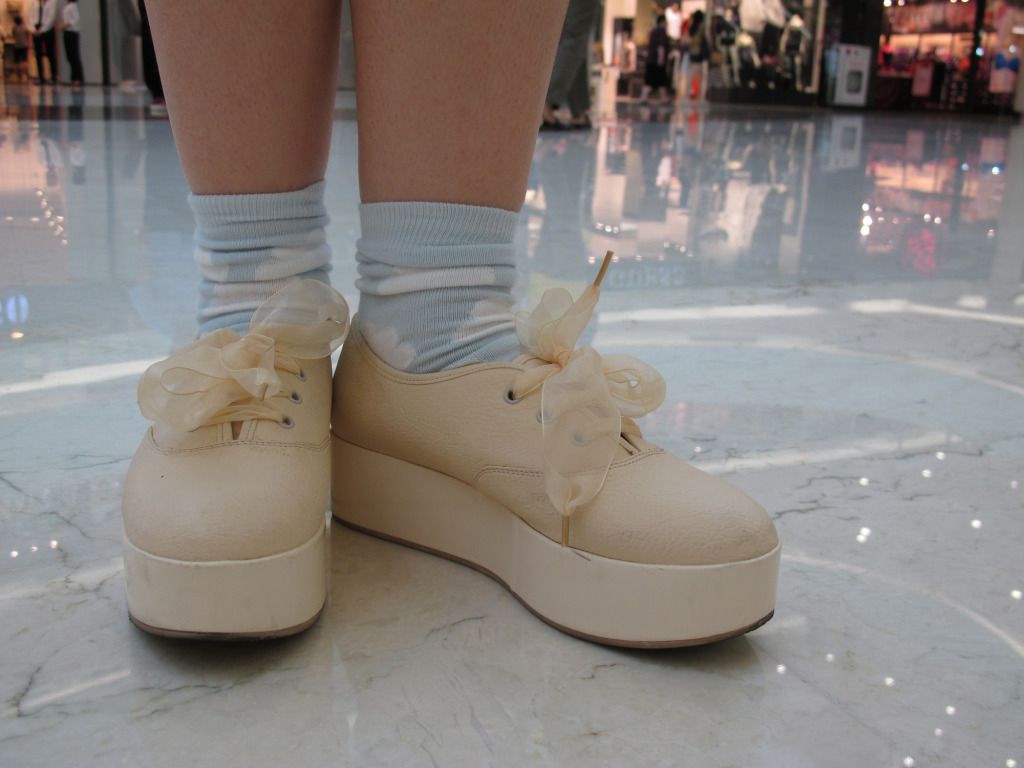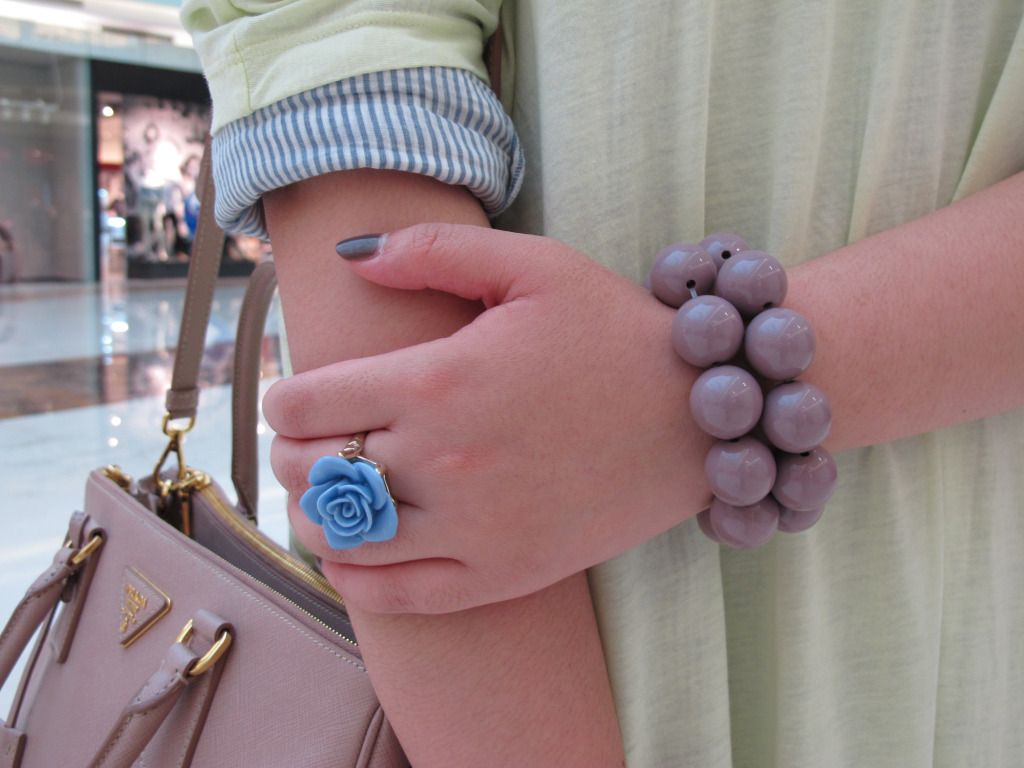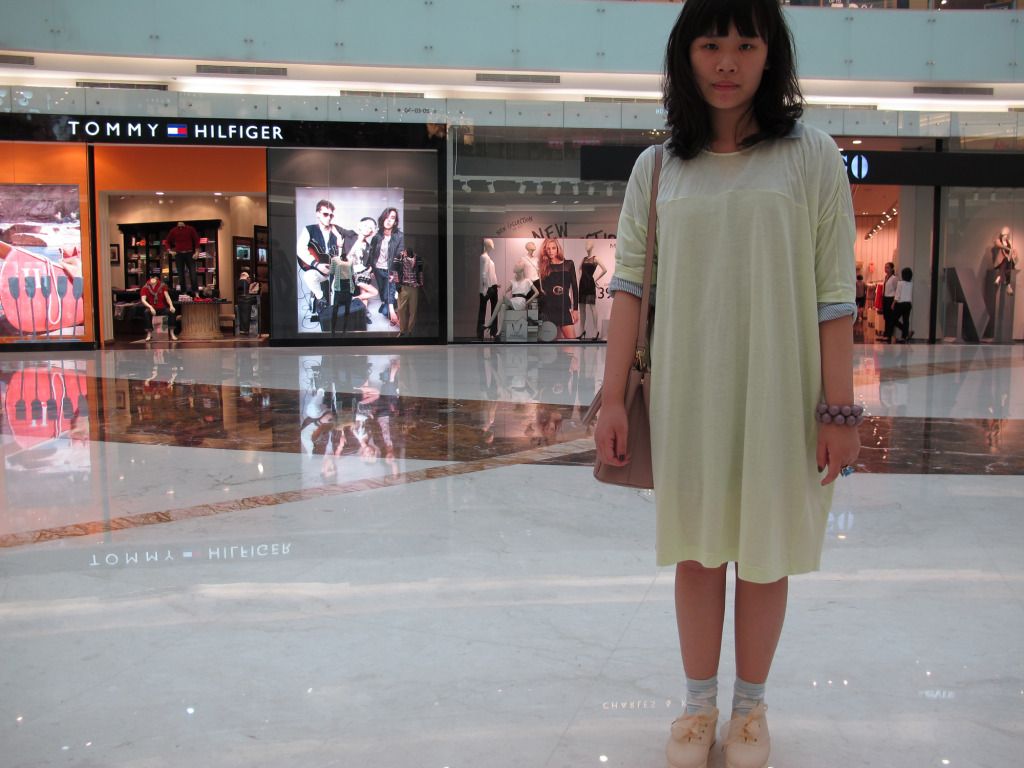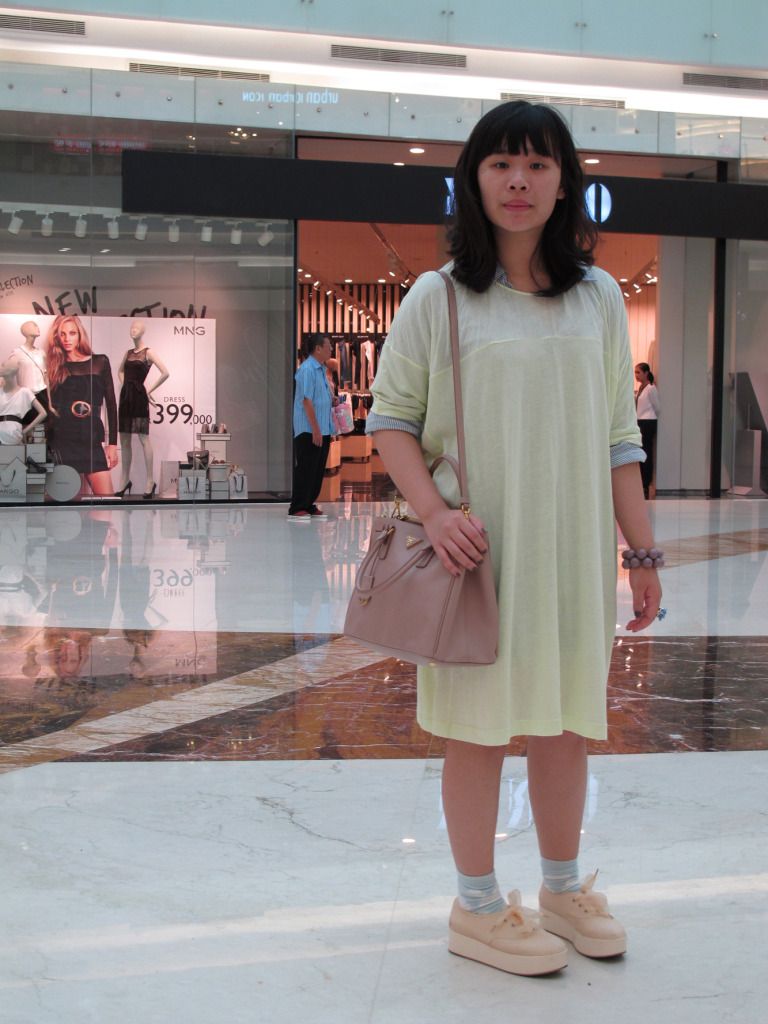 Shirt dress underneath - Zara
Cotton dress - COS
Socks and shoes - Monki
Bag - Prada Saffiano Tote
Bracelets - New Look
Ring - Primark
I love going pastels. In fact, I've been going pastels at least twice a week since the Spring 2012 season hits the magazine. This mint green dress is the perfect cotton dress, I should say, especially knowing it's from COS, one of my favorite brands ever ever! With its loose form, I could do wear it different ways and its awkward length just made me fall in love!
I've also been searching for the perfect flatform, the new invention of creepers, which were re-introduced by high end brands like Chanel and Prada since 2010 but started making a hit in 2012, and I got them from Monki, another high street brand that I adore so much! The socks, though it's not so clear in the picture, were in clouds motives and because I fell in love with socks like I've never been before, I directly bought them. I assure you, I knew the socks and the flatform would work great together. Me gusta.
Ciao.