Well, not me! The weather, of course. You just can't stop complaining about the weather until the sun really showed up and you said, "Oh it's sunny today..." Then the rain came a few hours later (with the sun still out), and commented, "I can't believe it's raining!" That's London, unfortunately. As lovely as this city is, sometimes (okay, most of the time) the weather just drives you cray cray.
So, in tribute of the bad rainy weather, I'll present to you a gloomy set of what was supposed-to-be-a-bright-Brighton-beach. Our fault, actually, to come to Brighton beach (the one in Melbourne, not in the actual Brighton) in a wintry day. But, you know, being me, I was like, "I WANNA SEE HOW THOSE COLORFUL 'HOUSES' LOOK LIKE!"
They were still colorful, of course. Just with a greyish background.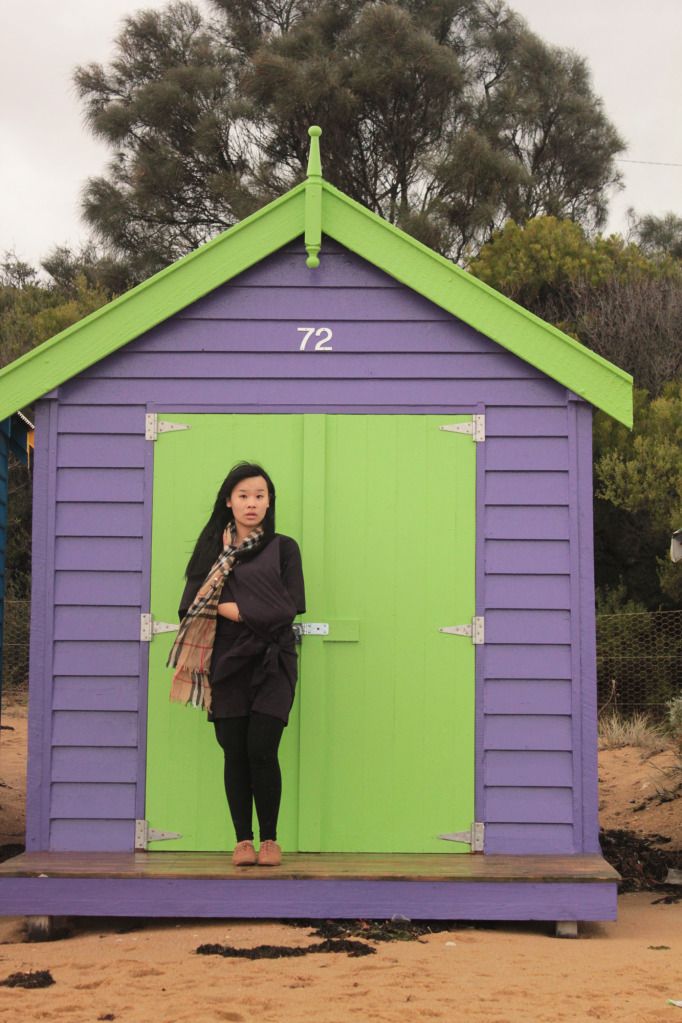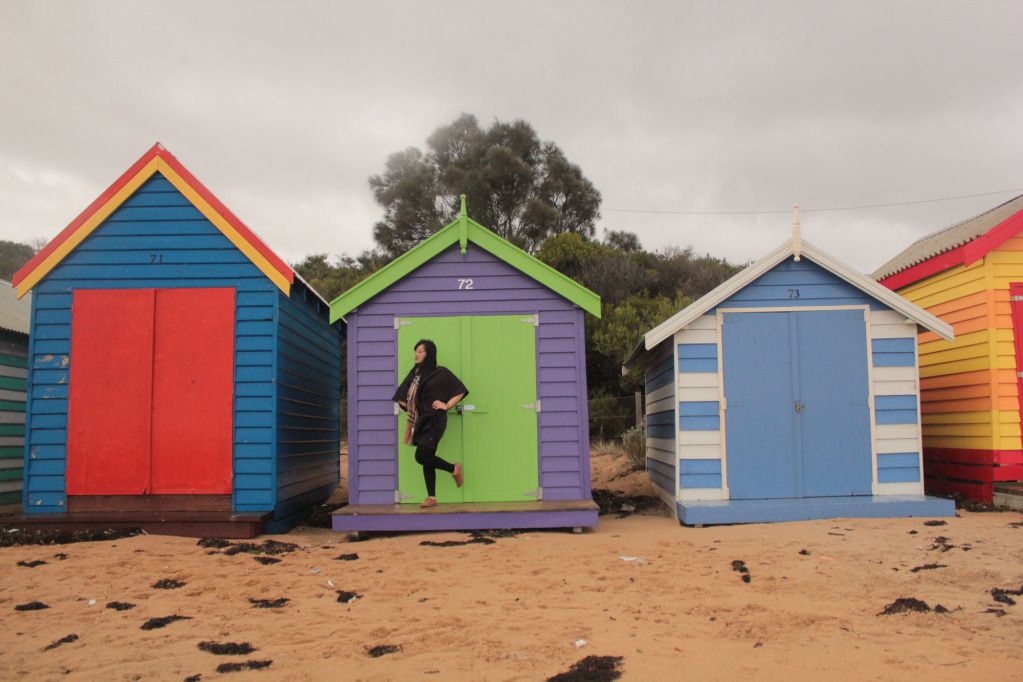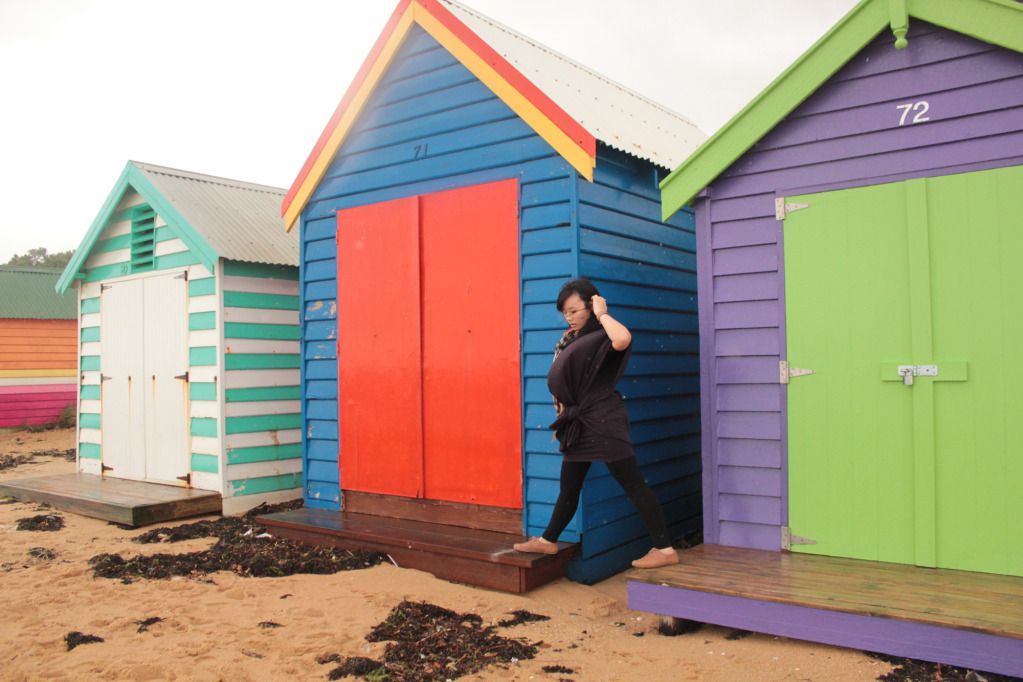 Look how the wind blew really hard it made my dress looked balloony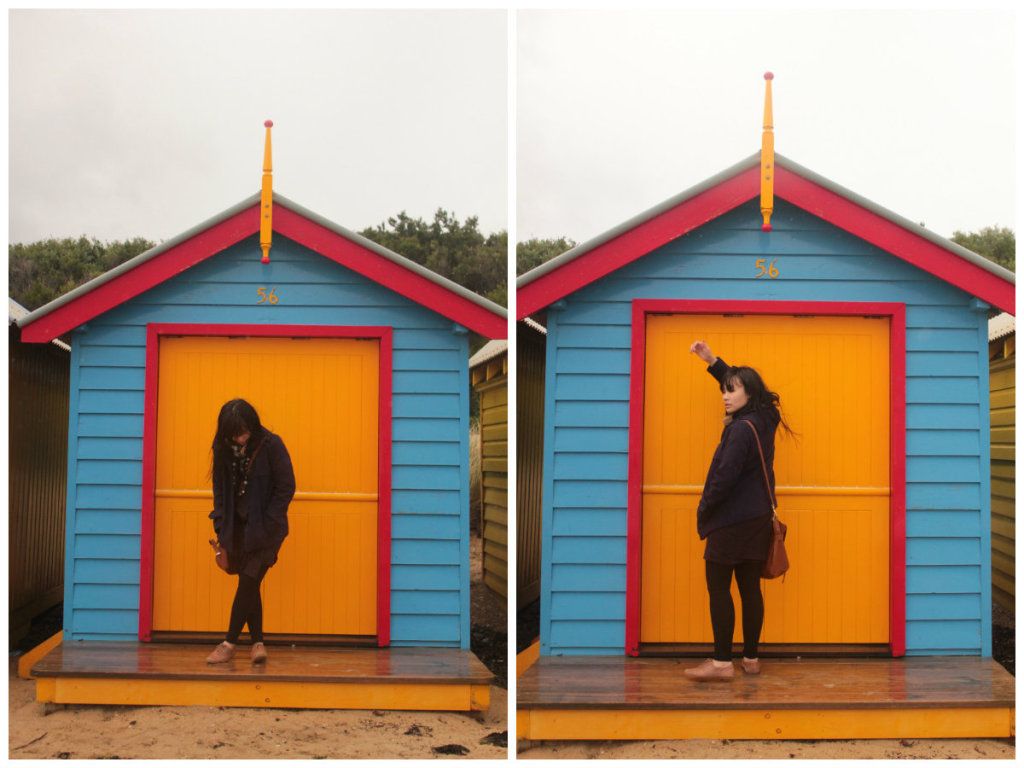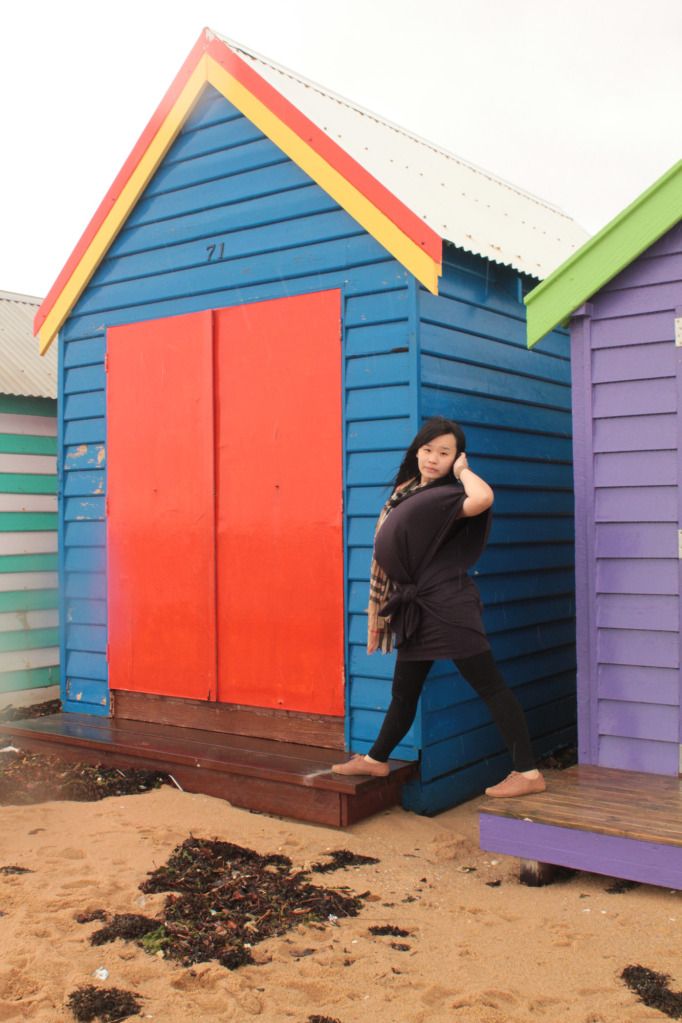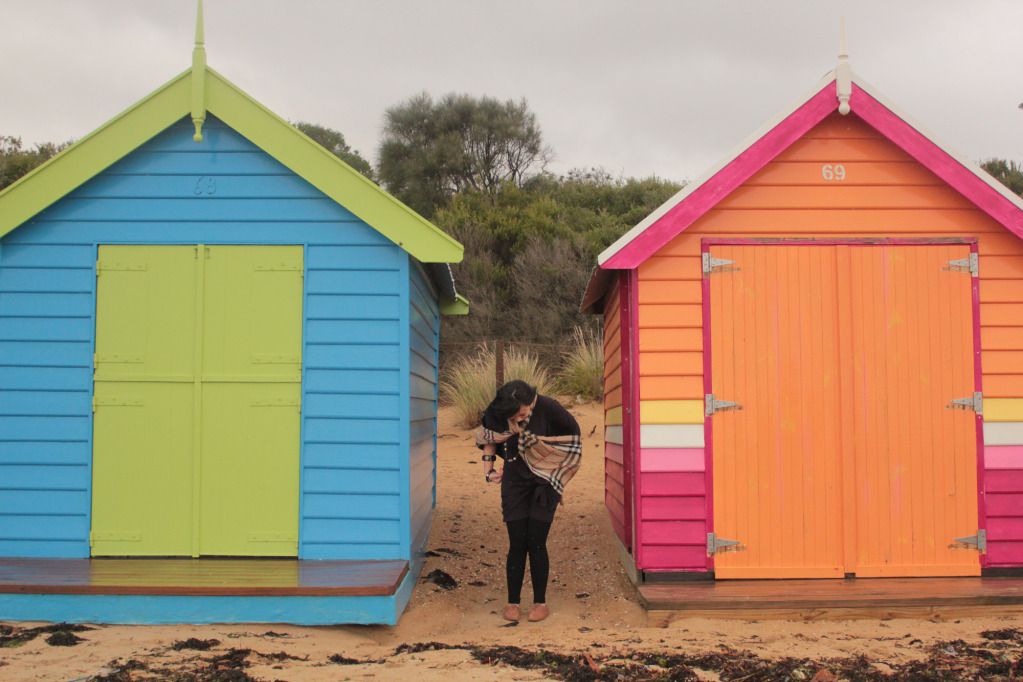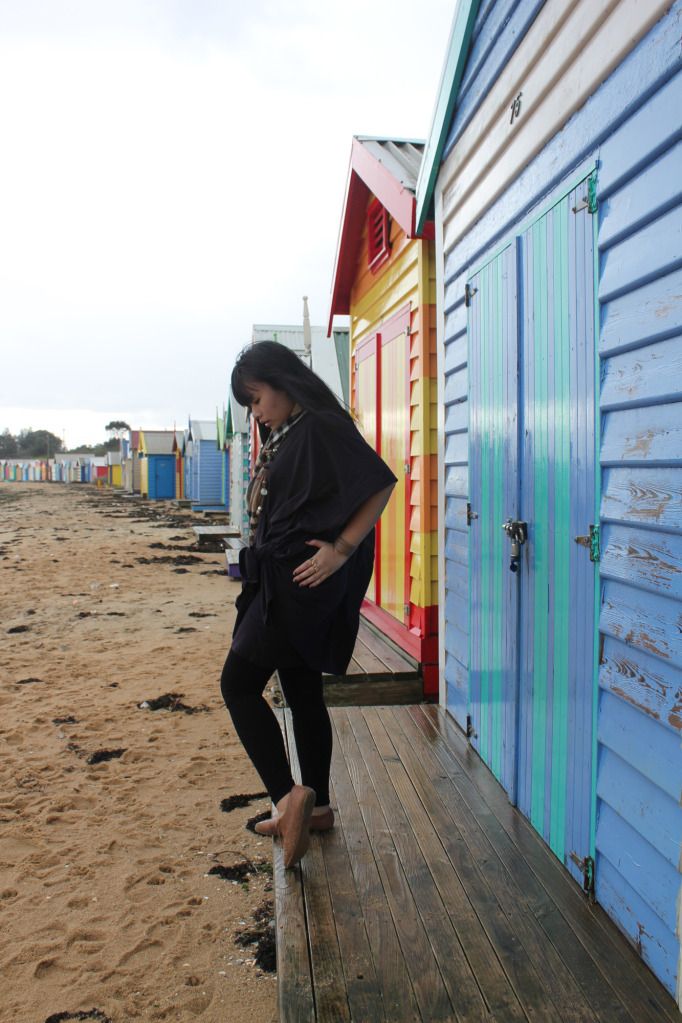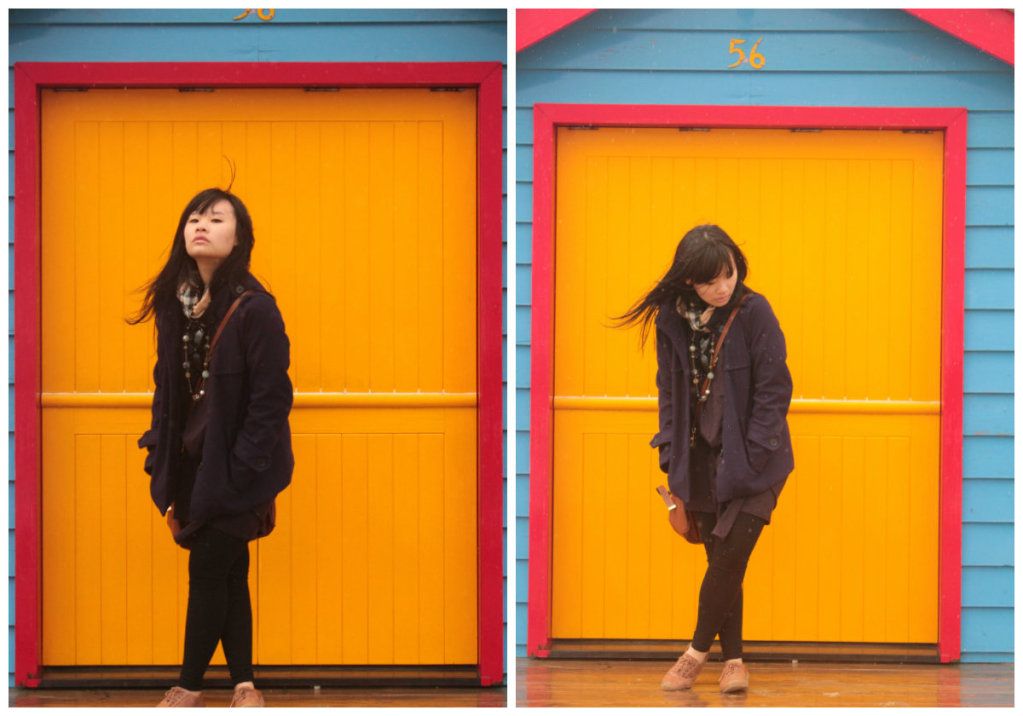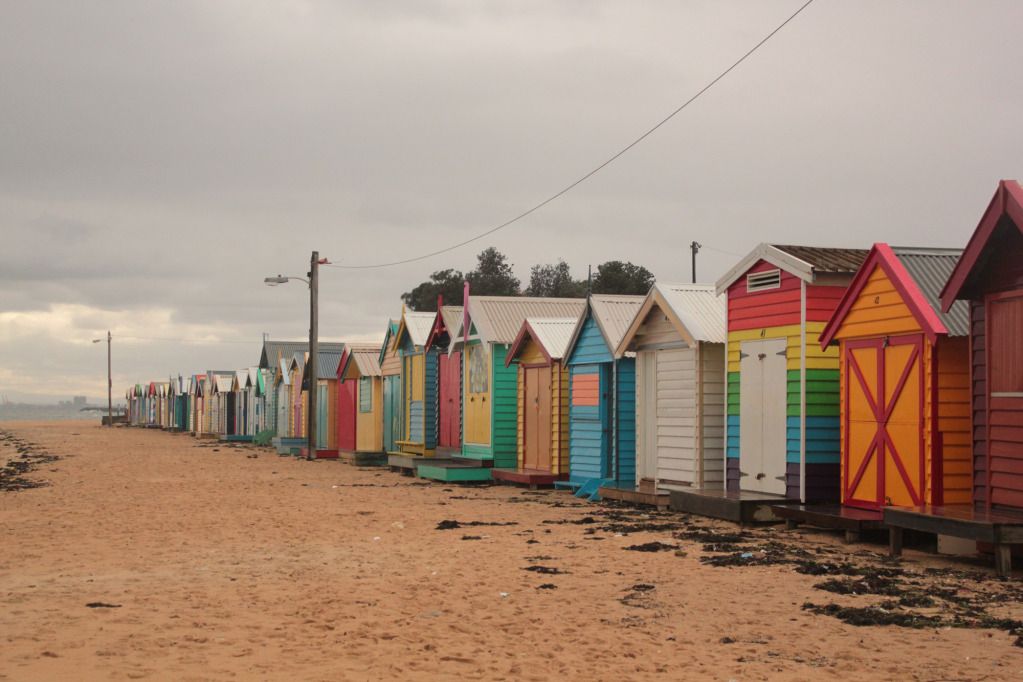 Dress - W.O.M.B
Legging - Blujuice
Shoes and coat - Zara
Scarf - Burberry
Necklace - Accessorize
The dress was very cool, one of my favorites, because it could be styled into 9 different ways. I always love clothing that have multiple designs, you know. So even though it was pricey, it was totally worth it! I could wear it in formal/informal occasions. W.O.M.B is a Singapore local brand, and it is available in Ion and Bugis. I bought the dress a few years back, though, so I'm pretty sure it's not there anymore. But, heads up for new designs! :)
Anyway, whenever I traveled I basically took my outfit posts, right? And it kinda sucked to have the same bag and shoes in every picture, just different clothing. I knew it myself without my brother reminded me, "Ew, why did you take outfit posts? You wore the same bag and shoes!" Well, I'M SORRY I COULDN'T BRING MY WHOLE WARDROBE OVERSEAS! That was the reaction I wanna give to him. But, hm, don't mind hahaha...
Ciao.
P.S. I know they are not "houses". But I don't know what their function is. Like, housing the boats? Or cafes? Do they open in summer? Any Ozzies want to answer this? :)