I have this thinking. Isn't it easier to live by yourself (well, not forever, duh) because you can do anything in anyway you want it? It is. You don't have to think about others' convenience for example you should wash your dishes right after you cook because somebody else need to use the sink, or putting back all your stuff right to where they belong because it will look messy if you leave them just like that.
But somehow, at some point you have to live with someone else. Whether it's your family, your friends, even strangers (not like, total strangers, but maybe people in student accommodations that you've just met). And at that time, you have to be more tolerant towards others and vice versa. Yes, there would be times when people have differences like one prefer to blast music at 3 in the morning or don't want to wipe the coffee stains on the table and those moments could lead to a fight even for friends. But we'll learn so much from living with another or several other human being(s). However, for now, I'm safe :)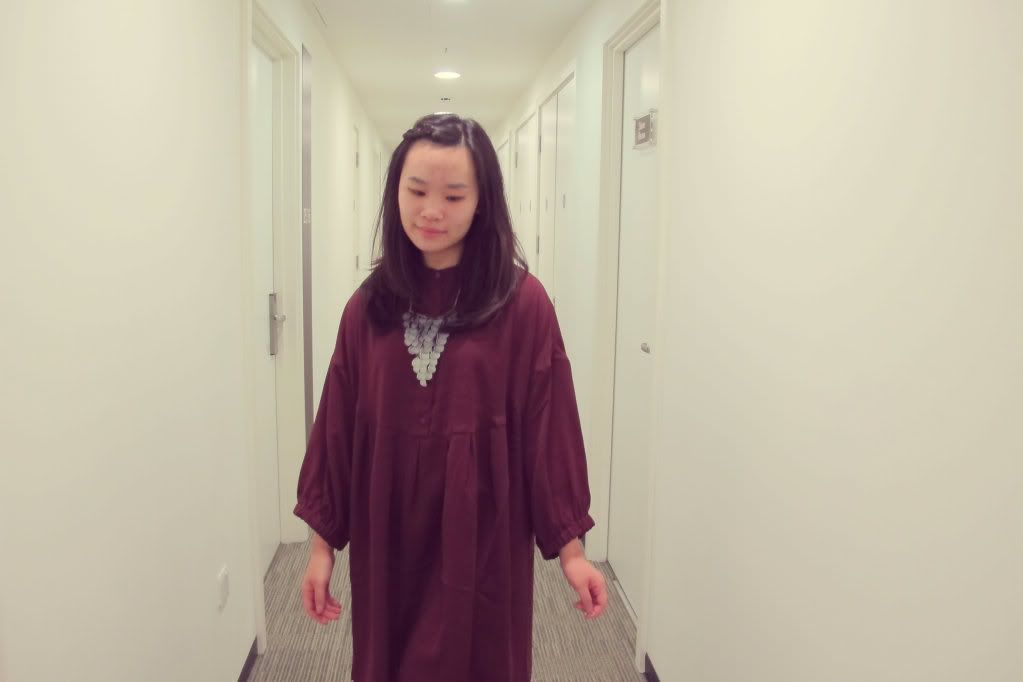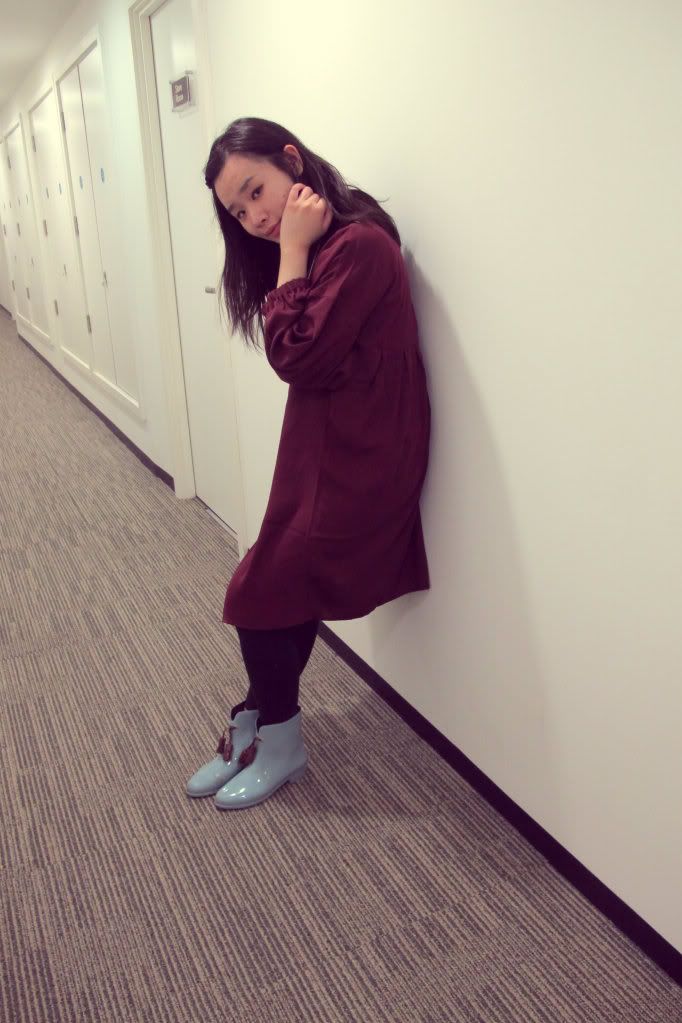 Twirling around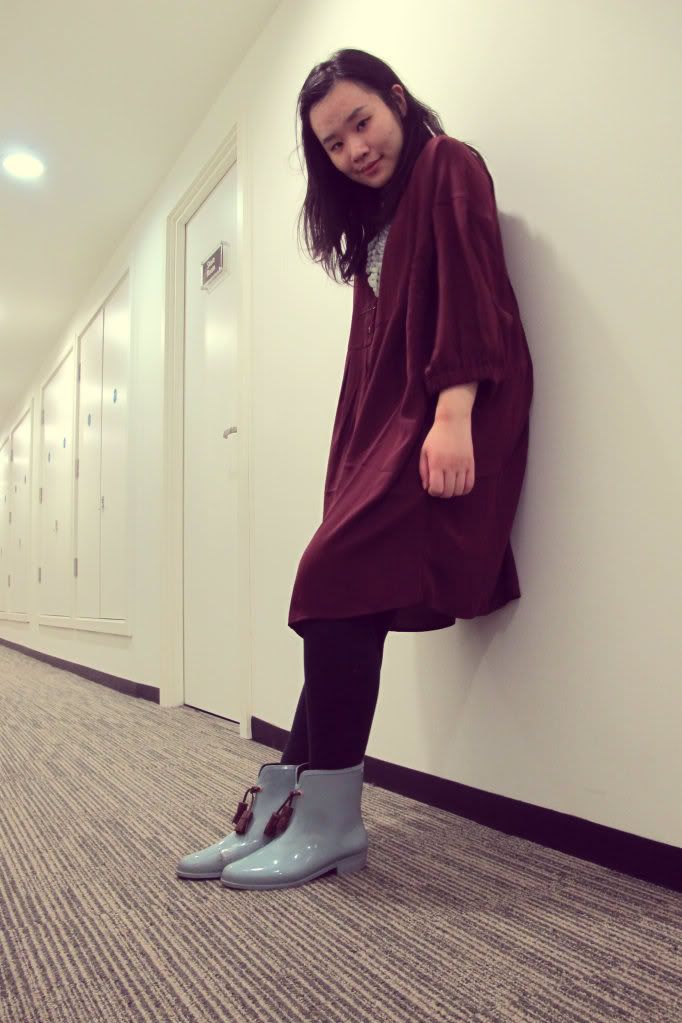 Dress and necklace - Monki
Legging - Unbranded
Boots - Vivienne Westwood x Melissa
Photographed by Paulina Koshan
Have I told you I'm so interested in awkward lengths? Probably I did. I forgot though. So right now I keep searching for dresses or skirts with awkward lengths, around the knee, below the knee, the midi kind of length. And since I also was looking for a dress for a CNY dinner last week, when I found this dress in Monki (and on sale tada!), I directly bought it. The size was too big but that was the point, to make it even more awkward. So the photographer of the day a.k.a. my friend asked me, "what are you wearing?" And I answered, "a dress!"
Anyway, I love the colour too. I was looking for anything burgundy/maroon/whatever colour name people give, and I got this. The to-shop list is still long though. I still want a burgundy skirt, blazer, oversize cardigan, sweater, leggings, shoes, and etc etc etc. Because who knew, huh, this kind of red matches with almost everything, especially with dusty turquoise like my necklace. I like!
Ciao.