So I'm back to school. Winter break is over. Holiday is behind me. I need to focus, but sadly got easily distracted by the technology i.e. laptop, iPhone, Blackberry, etc... Same old, same old. But I've promised myself that this year, I want to be the better version of me. So let's post some pics and I'll work on some portfolio pages, aight?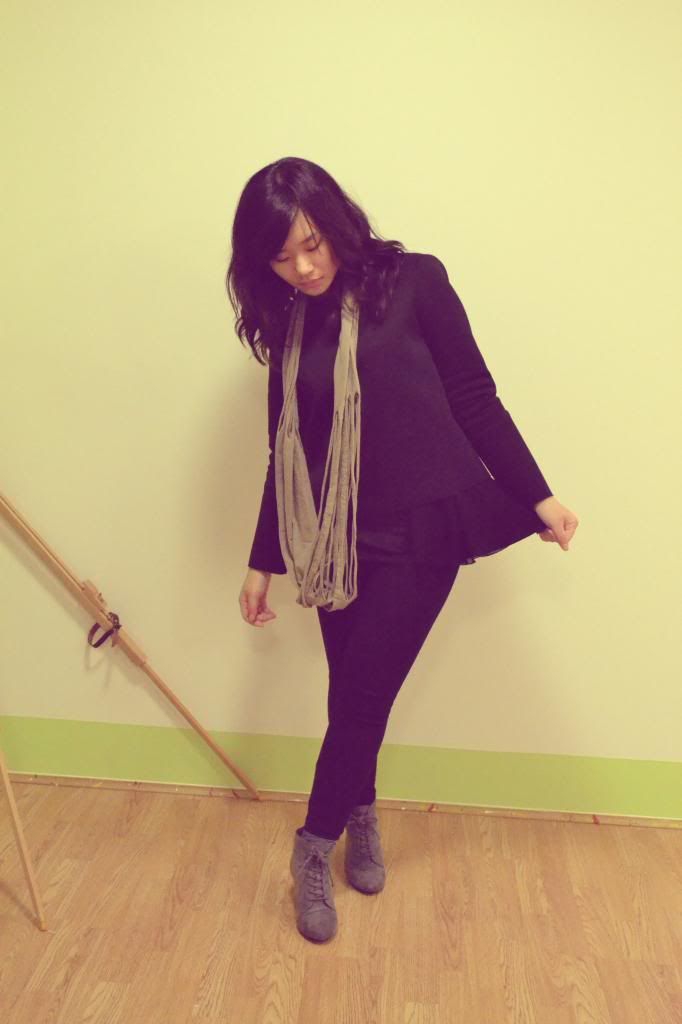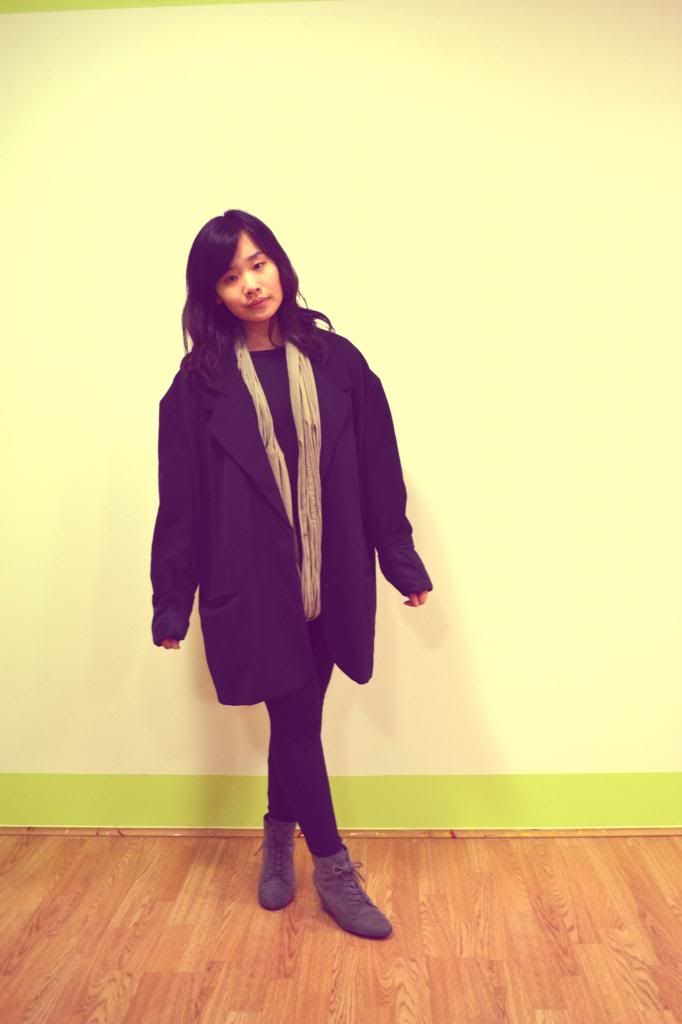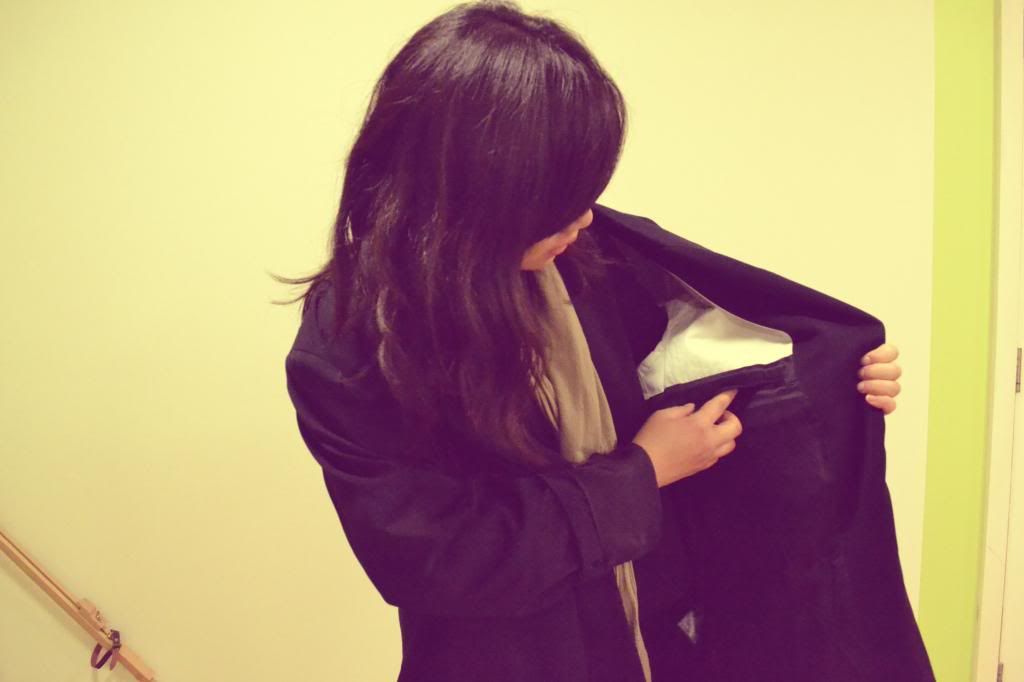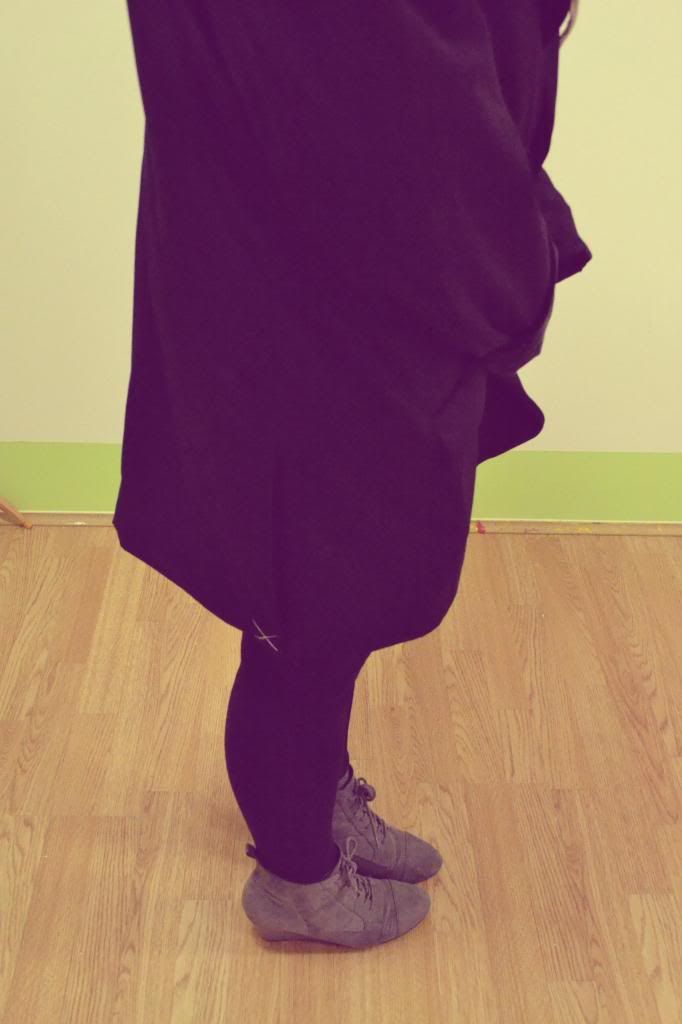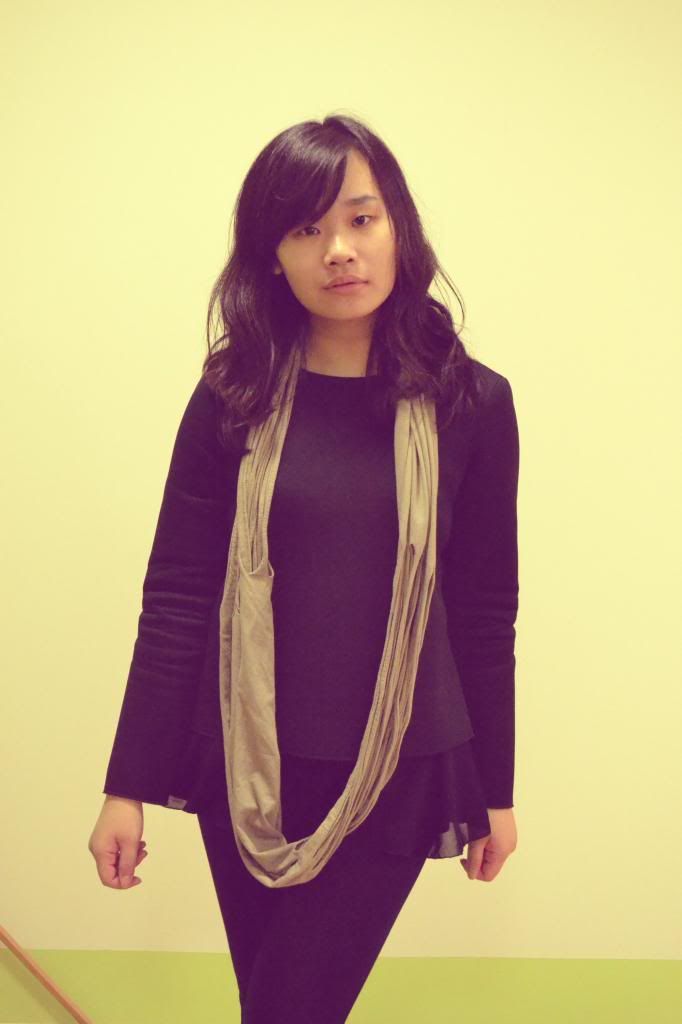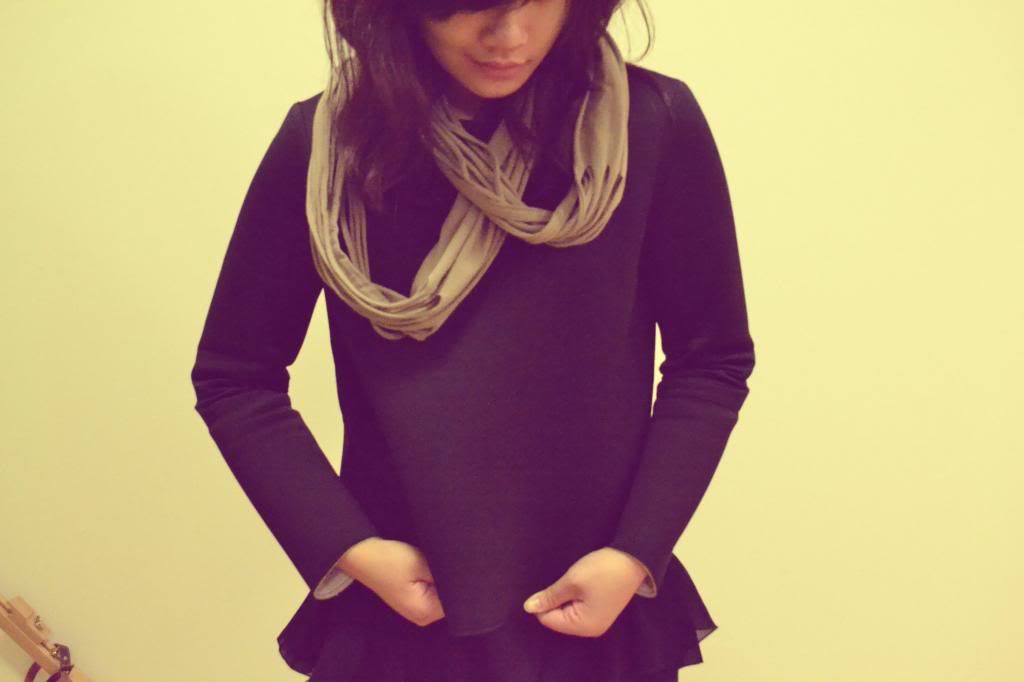 Top underneath and krey shawl - Cotton Ink
Neoprene top, legging, and boots - Zara
Over sized blazer - Maison Martin Margiela x H&M
Photographed by Josephine Kerin
So this is what I got during the MMM x H&M collaboration last year in November. Not what I've expected to buy, but wore this many times already, as expected when I bought it on November the 15th, meaning I love this blazer! I love the pockets inside the blazer, pockets outside the blazer, and the little details like the cross on the bottom and the "unfinished" sew on the shoulders. Margiela was just brilliant, especially with the deconstruction idea that he had for his collections.
While I was in love with ma blazer, almost everybody fell in love with my top. The simple, black neoprene top that I got on sale in Zara for just £20 in January 2012 (then the price kept going down, so sad). I didn't really pay attention to how the top was made until my tutor pointed out that it had no darts, no apparent seams, no fastenings. So when I wore this top I just casually slipped it on like a t-shirt. The best thing was I didn't need to iron it. It went back to its original, straight self after I washed and dried it naturally *grin*
So how was your first week of 2013?
Ciao.