"A happy heart is good medicine and a cheerful mind works healing, but a broken spirit dries up the bones." - Proverbs 17:22
I think the scripture says it all. I want to try to be happy, think happy thoughts, do good deeds which makes me feel happy, so that I can enjoy life rather than focusing on something that would bring me down. Let's make the most out of 2013 (seems like I can't get the idea of New Year, New Me out of my head yet).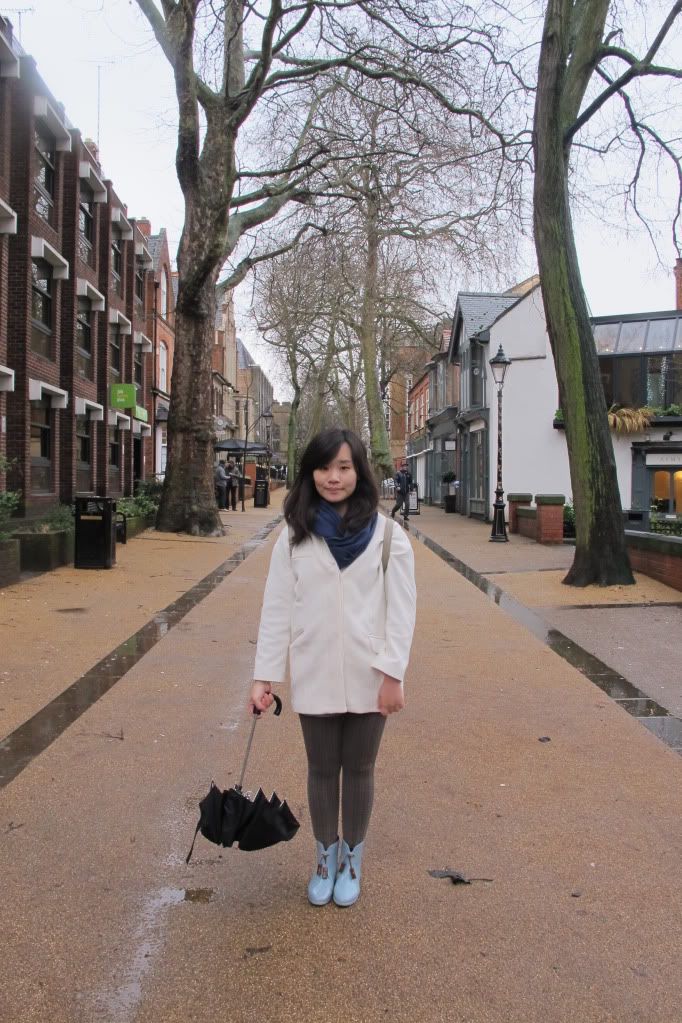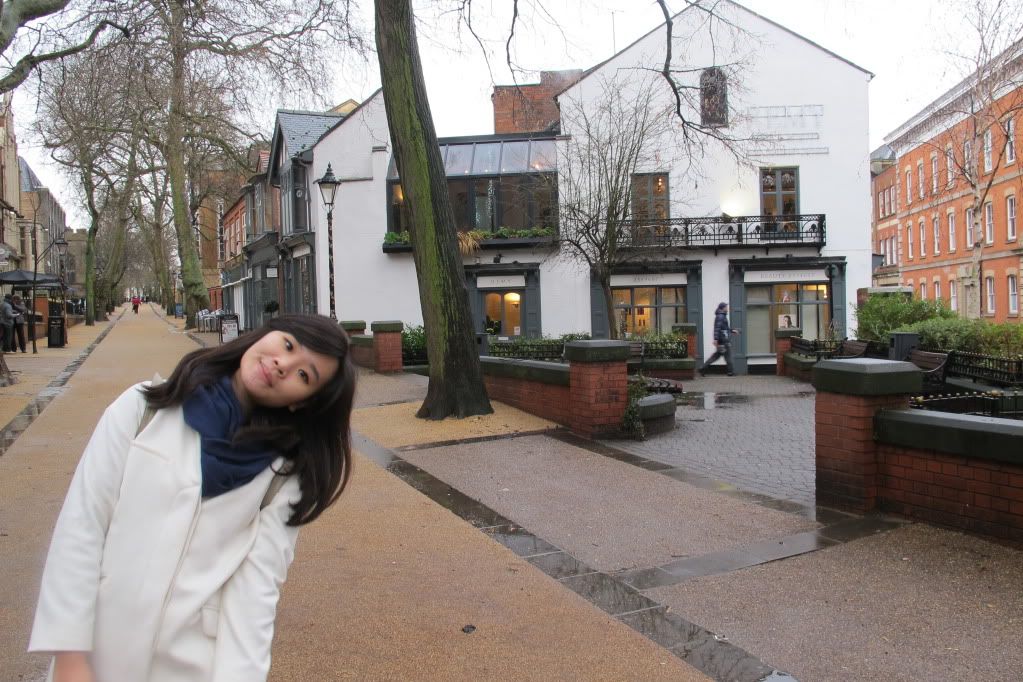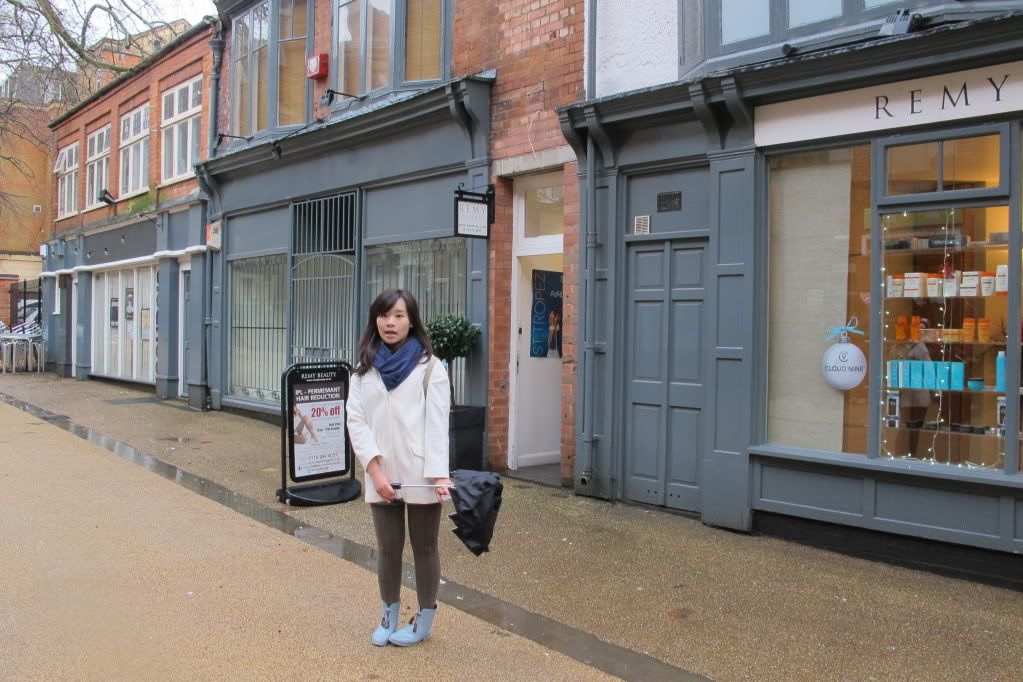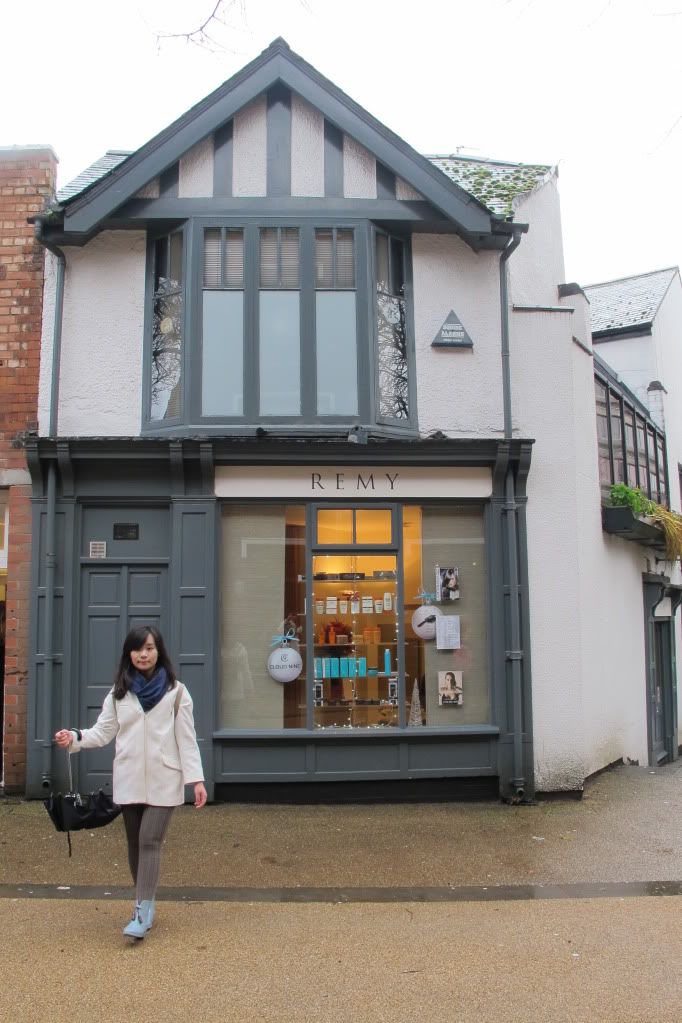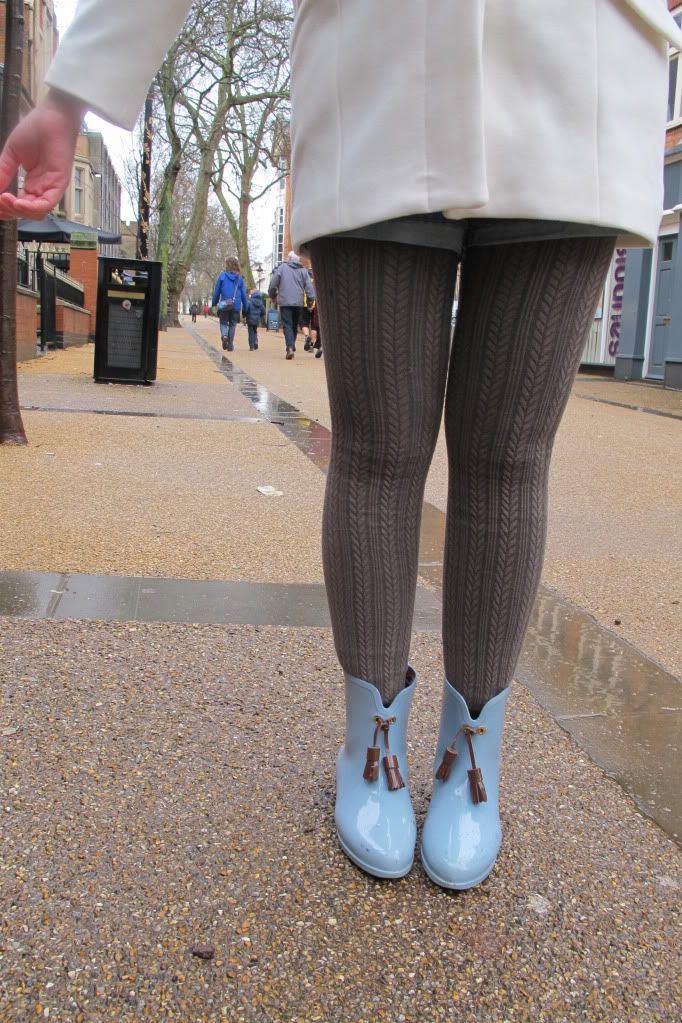 Coat - Zara
Tights and scarf - H&M
Boots - Vivienne Westwood x Melissa
I'm sorry, you'll be seeing a lot more of these boots later on. I never thought that I would be in love with a pair of rubber boots, but here I am, wearing them all the time. They came in very handy during the rainy season, which, believe me, visited very often, especially during my 4-day-trip outside London. That was why I brought these boots along and wore them 4 days straight. They were comfy, matched many outfits that I have (who have ever thought light blue is easily paired with many colours), easy to slipped on, and smelled so nice (I may have told you that already).
So yeah, apart from the same old stuff, the coat was from Zara sale last year which I only wore just now. A habit I've developed since God knows when. I can keep new outfits for a year, or even more, until I wear them for the first time. Oh wait, I think I have 2 dresses that I bought 3 years ago that I haven't worn until now. Fortunately they're not outdated...yet. Should wear them soon (but definitely not in this kind of weather, London is getting colder!)
Ciao.