The amount of sleep I had last night. What a great one hahaha... I'm such a pig.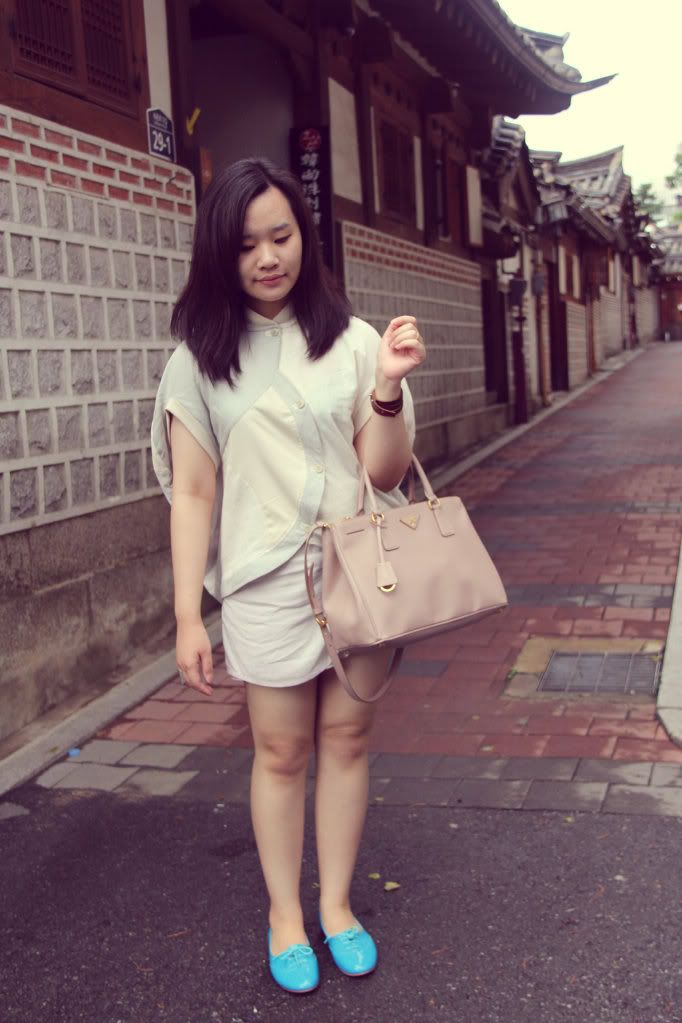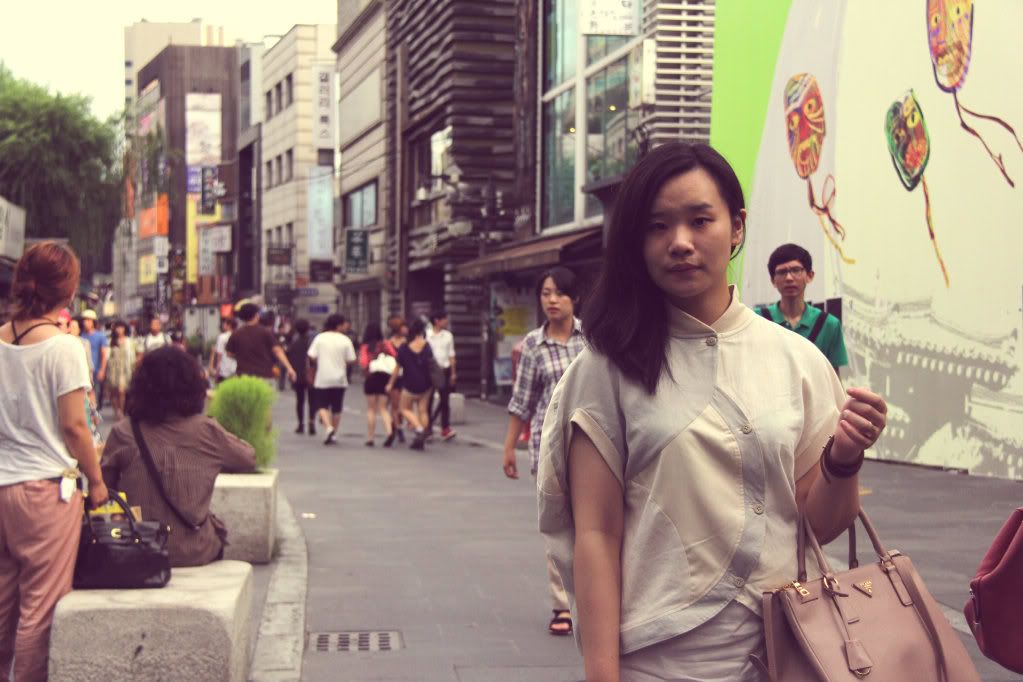 Top - Danjyo Hiyoji
Skorts - Forever 21
Bag - Prada Saffiano
Shoes - Office
These were when I was in Seoul last summer holiday, taken in Hanok Village and Insadong. I kind of love Seoul with its rich culture and modernized city. They have quite a lot of areas to look at and each area was beautiful in its own way, in its own shops way, if you get what I mean. Shopping in Seoul was like "I wanted to get them ALL, like, like, ALL of them!" Seriously, if you were in a shop, for example, you must've picked one section to look at because that was your favorite one, and because you've seen the other sections and you were disappointed. Not in this city. Almost everything attracted my eyes.
The top that I wore was from one of my favorite local Indonesian brands, Danjyo Hiyoji. This circular patterned top was one of my favorites in my wardrobe too. It didn't flatter my body quite well because of its unique shape and cut but I still love the creativity poured into it. The shoes were from Office that I bought the day before my flight back to Indonesia and I think I've been wanting a teal/turquoise flats for a long time and because this one was similar to oxford shoes which by far my most favorite shoe model, they were in my hands then on my feet. I know the electric colour didn't quite match the pastel tones on the upper side, but I was fine with this clish-clashing sort of combination to make the pastels didn't look really boring. I wore these hurtful flats for my holiday. They killed my feet, okay, but I still love them.
Ciao.



Follow my blog with Bloglovin