Survival tips for art students if you need to stay up late (because this is usually what I do and because people who study from the books instead of doing things with hands need to concentrate instead of doing these):
1. Tune into your favorite songs and sing a long with the singer (last time I sang most of the songs from three Taylor Swift's albums, and then I had to drink honey because my throat felt a bit weird after that)
2. Play a movie (not to watch it--okay maybe for a 20-minutes break) and just listen to the convos of the movie while you sketch or using Photoshop. This is just so you have a "friend" who make noises. If you already do, you don't need to do this step.
3. Eat (hahaha--fat, but seriously, food will keep you awake)
4. Skype (ha! worked!) with whomever you want
5. Drink cappuccino (if you're not a coffee person like me, decaff will do)
6. Or drink coffee shots (surely your eyes won't close for the next sidweinvfubfsvbgw hours)
7. If everything above doesn't work out, drink energy drink (although I haven't done this before because energy drinks are not healthy. but then again, if your due date is on the next couple of days and you haven't finish many things, you need to be awake for the whole 48 hours)
Maybe the survival tips for staying up late, or not sleeping at all, are not healthy (obviously). But in case anybody needs it, hey, they're there ;)
Oh! And if anybody have some addition to the tips, please feel free to comment. Maybe I could use your recommended steps in the future hahaha!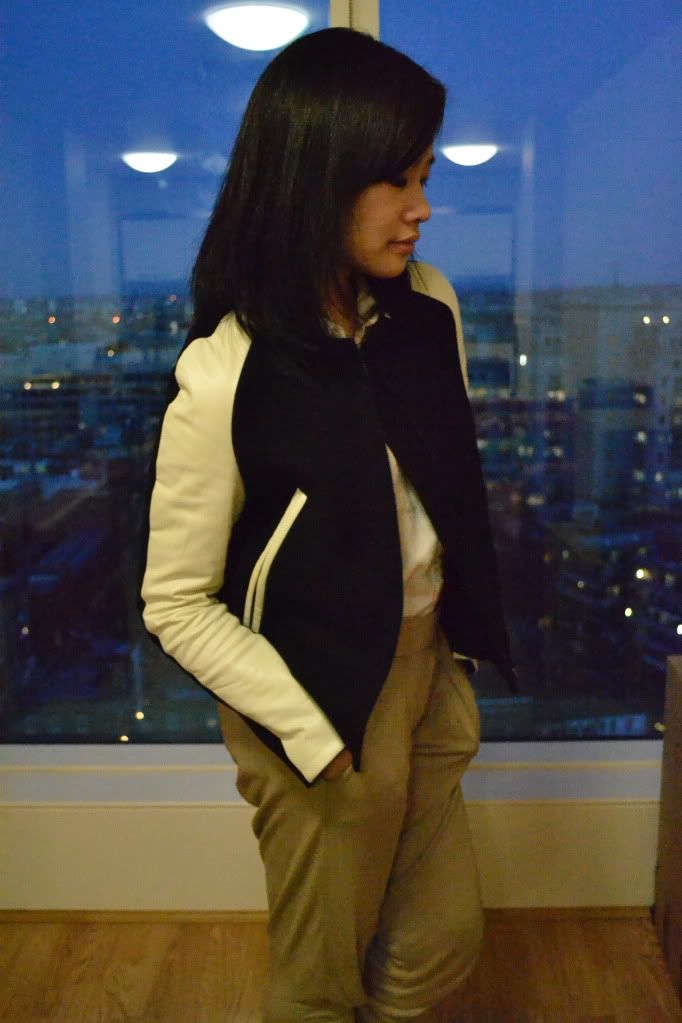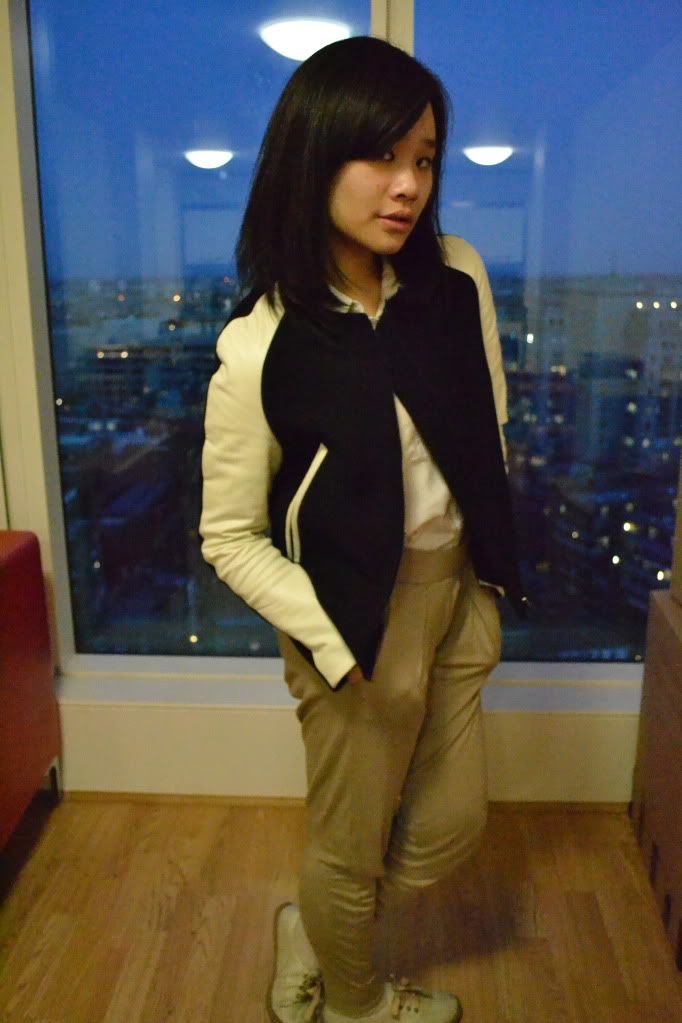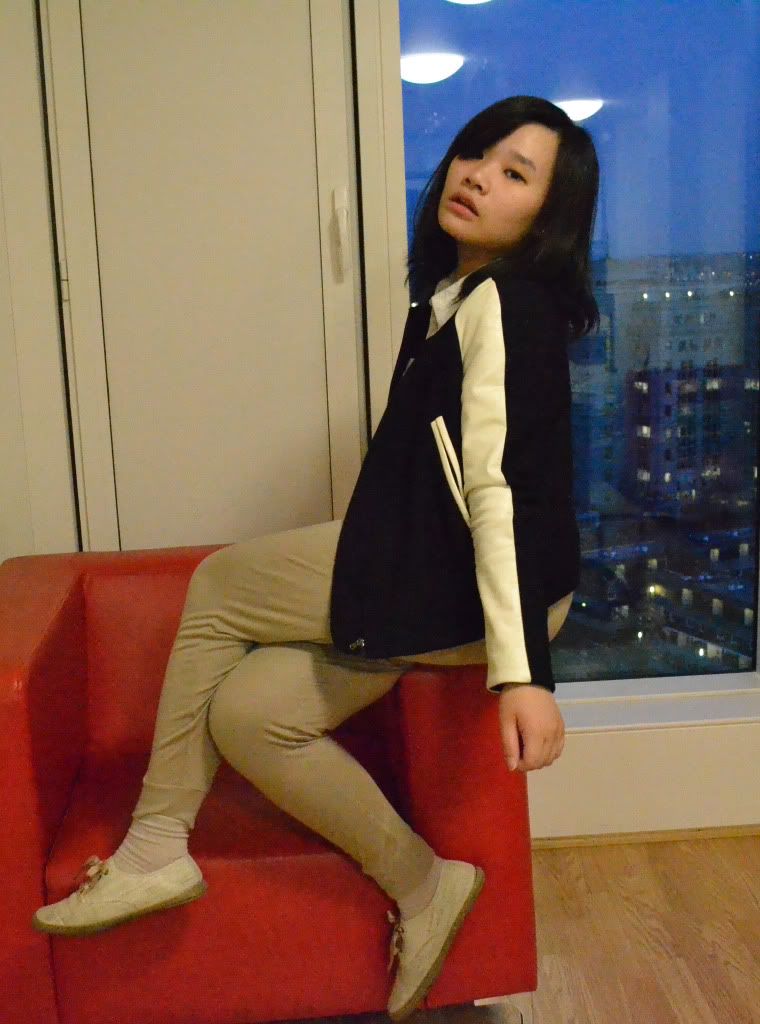 Sleeveless shirt - H&M
Pants - Topshop
Jacket - Zara
Shoes - Primark

Photographed by Josephine Kerin

Ciao