I'm sorry. It's human nature. To judge, I mean. I know it's not good, but judging people is kind of an instant action. I tried not to, but sometimes it was just there on the back of my mind that A was actually very weird and B was annoyingly annoying.
Judgments, most of the time, happened at the first meeting. Usually, what would attract me (or most of people, I believe) are the appearance and the charm. That was the first thing that would caught me or drew me near them. Second thing (after seeing the appearance) then I would know the way people talk, behave, or express themselves. See? That's why first impression is so important.
And after they talked, judgments always came out. "Oh this person is nice." "She's soooooooooooooooooo self-centered." "He's talkative. Very, talkative." "Oh I can be friends with this person, she has the same interests as me!" Things like that. Yes, "You know my name, not my story. You know what I've done, not what I've been through" is a saying worth thinking and true, but sometimes you just can't help it. However, I'm trying not to judge because I know it's a bad thing and I will try even harder when the judgmental thoughts are coming up in the future ("but it's so hard," said a little voice in the back of my head).
That's why, when some particular people didn't really match with me from the very beginning, I made a gap, so I won't be too close to him/her, therefore I won't be judging them even further. If I had the feeling this person wouldn't bring positive energy around me (that is making me frustrated all the time--usually the kind of people I would want to yell SHUT UP to) then I wouldn't be too sweet (I could be very mean, FYI--this sounds like a threat, ey? Hahahaha don't be scared. Sorry *bow*).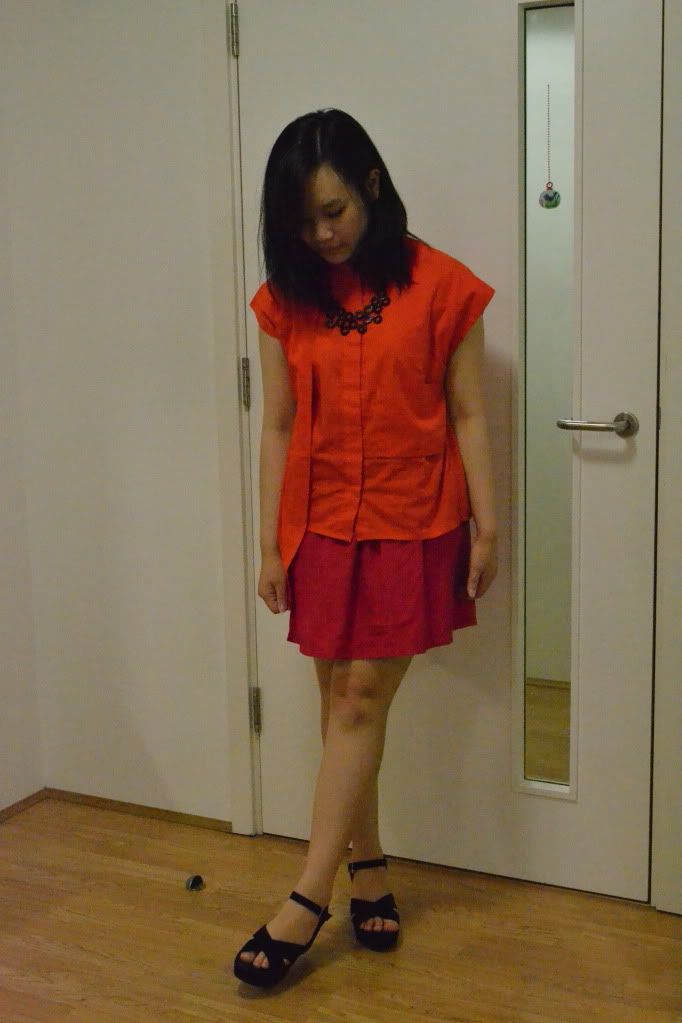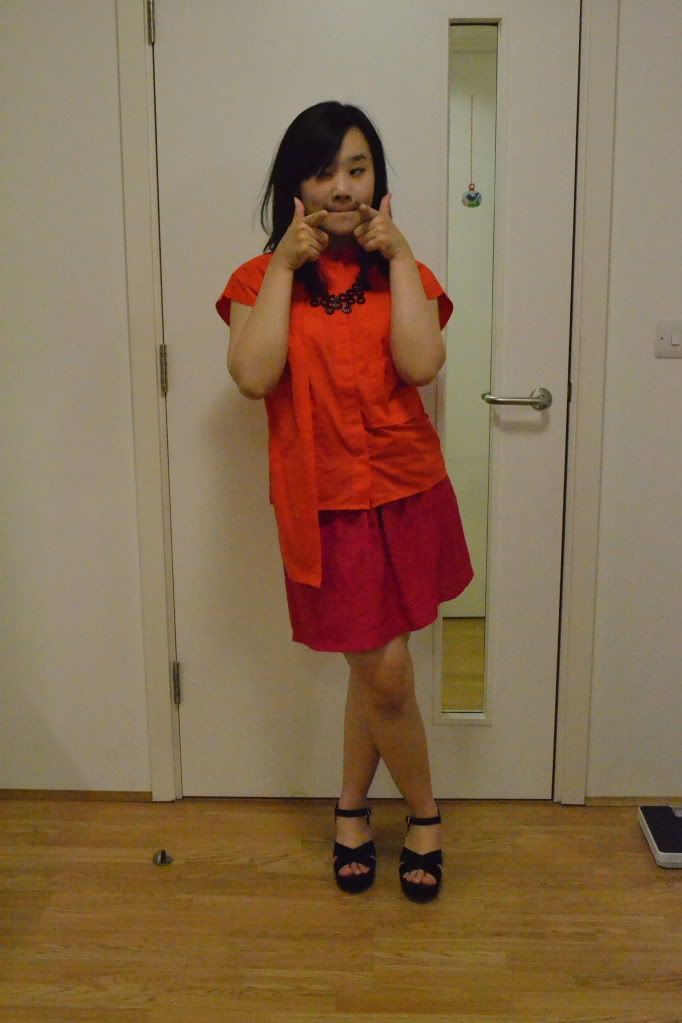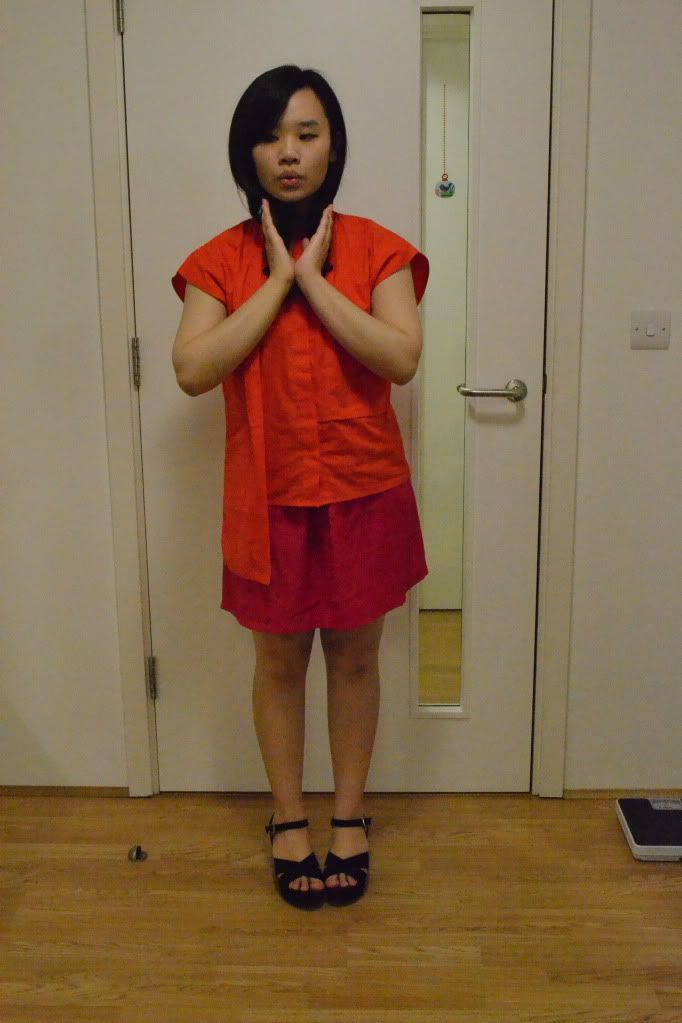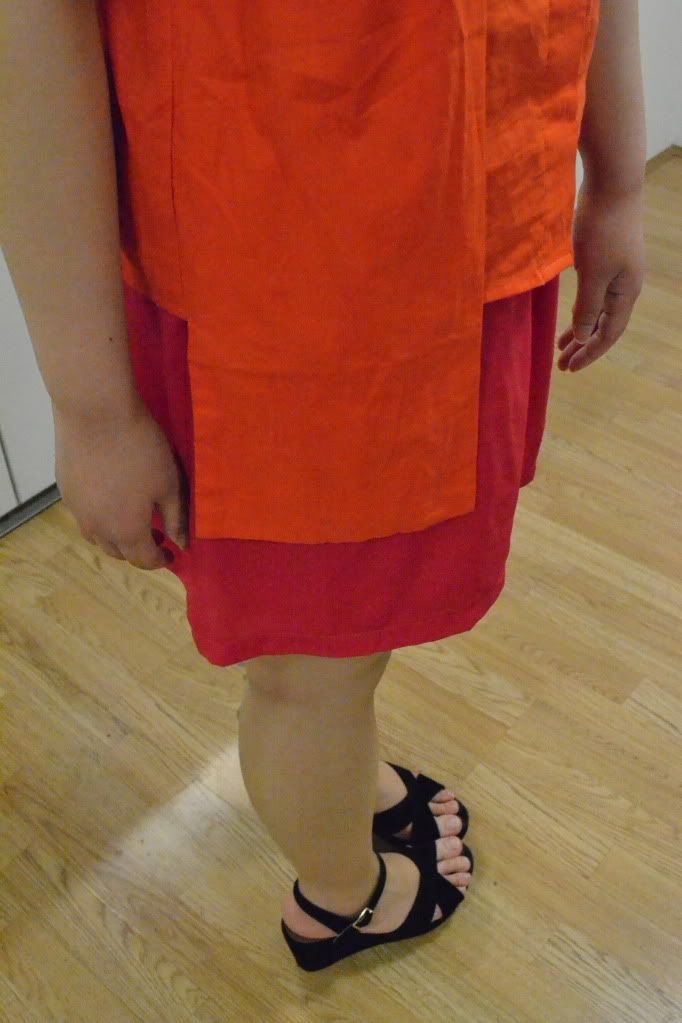 Top - ASOS
Skirt - Barkins
Wedges - Primark
Necklace - Friend's belonging
Photographed by Josephine Kerin
Like probably after you read this post, you would judge me for being judgey. And right now I'm doing it again. I'm judging you that you'd judge me that I'm judgey even though the fact is, I probably am. Okay, I am. Hihihi. This post was based on a thought that passed through my mind (in the middle of the night, of course).
Ciao.