I don't know why I always get this energy and urge to write in the middle of the night (artist, huh *snort*). But really, I'm a night person. I haven't even drink my cup of cappuccino yet (I might in just a minute). (FYI, I wrote this at midnight and just posted it now because I was too tired yesterday hahaha) While tuning to my top rated songs on iTunes, I also work on my sketch book and portfolio.
I swear, if my result this term is not satisfying, ... well, I don't know what I'll do, because I've worked my ass off this term. I'm not the kind of person who sit back and relax even if I already get what I want (not in this case) but I'll always work hard. I know there are times when I procrastinate and watch movies and eat and sleep like a pig, but I exchange those times I wasted by working extra hard at night. So, I'm just praying for the best and try to be positive. Fighting! (Korean fever all the time, I guess ;))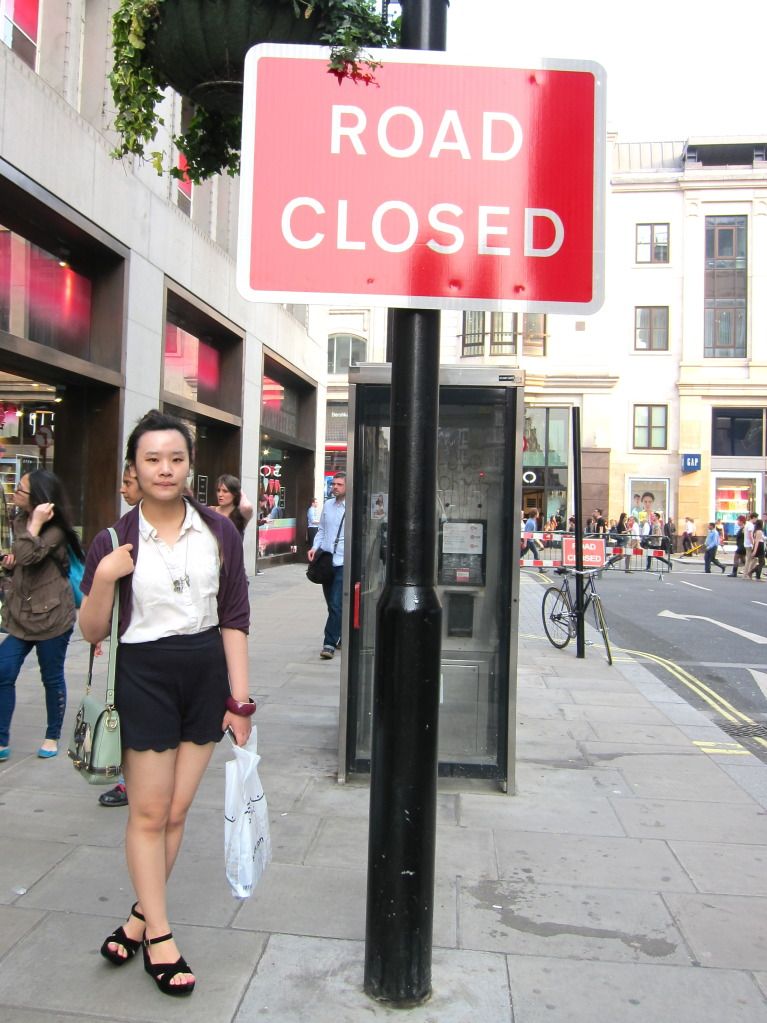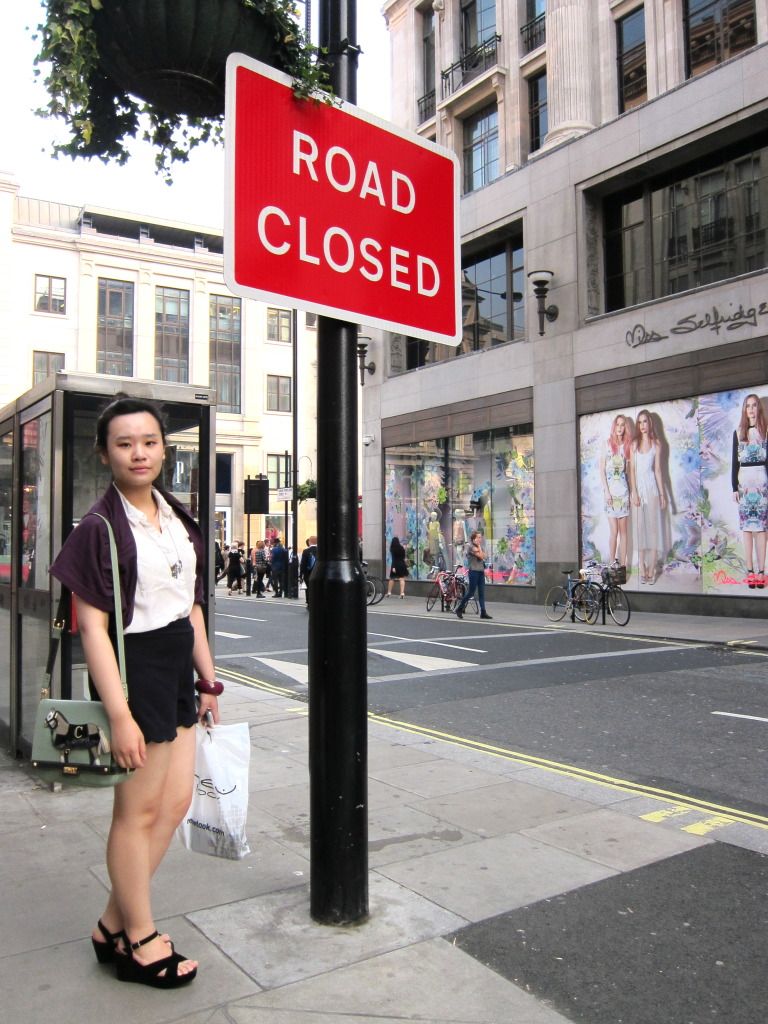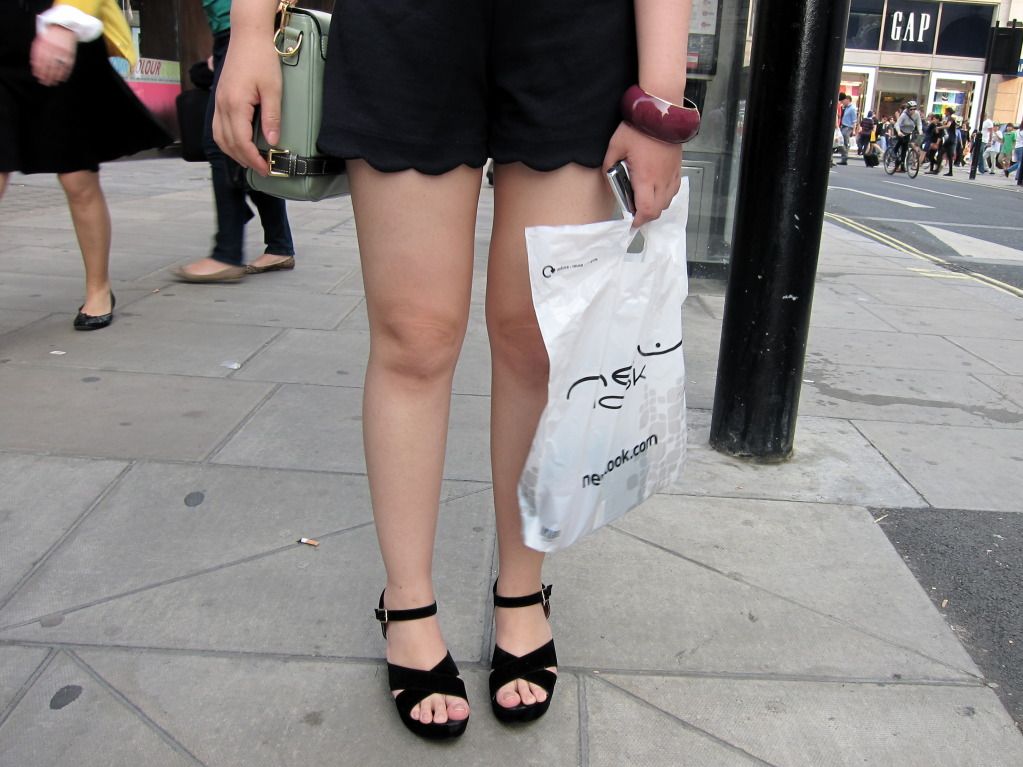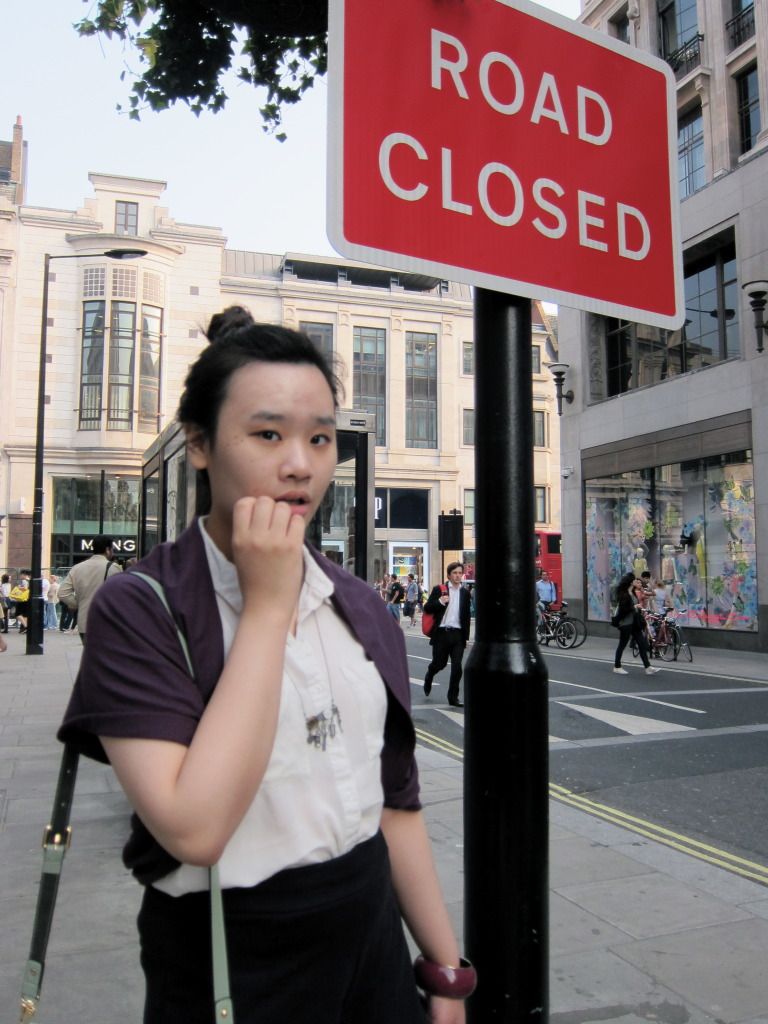 Sleeveless shirt - H&M
Shrug - Cotton Ink
Shorts - River Island
Wedges - Primark
Bag - Cupcake
Necklace - From Shanghai
Bangle - Forever 21
These were taken last two weeks on Wednesday. As far as I can remember that day London had a heatwave. Okay, maybe not that HOT, but it was... that hot (but it didn't last long). So before my friends and I went to Oxford Circus just to chill and shopped, I changed my clothes and sorry for wearing those wedges over and over again. Apart from their comfort, they are the only wedges I have now. Hahahaha. Note to self: need to buy more.
Can you believe that I got those shorts for only £10? I already had like 3 navy blue shorts, but who cares? These ones have scalloped bottoms (can't get enough of navy blue shorts AND scalloped stuff).
Hope you had a wonderful bling bling weekend. I know I did (not). But really (using these words twice now), I watched 1000 ships along Thames River for the Jubilee weekend (this is an exaggeration, I watched 1000 heads yes, ships no)! It was my first (of course because this maybe only happened for like, I don't know, RARELY?) But more on this story in other post! London was packed, though. Especially when the Games are coming up. By Games I mean Olympic.
Ciao.