My kind of perfect day is when you have no work to worry about and you just chill in restaurants with a small group of friends, chatting (besides cuddling in your bed with your big blanket while it's raining outside and you read and drink hot chocolate and eat a slice of cake or pastry). And I got to do the first one last Monday with my friends.
We started at Maison Barteux, a small cafe in Soho, recommended by Lady Iron Chef, by the way, ordered cakes and hot drinks. Strawberry cheesecake and hot chocolate for me, croissant and latte macchiato for my friend, apple crumble and cappuccino for my other friend, and jam macaroon and tea for my other friend (wasn't trying to bore you with all the details but I can't help it. It was cute that we ordered different things all at once).






Then of course, after all the sweet treatments for brunch, we went to a Chinese restaurant for a real lunch in Chinatown called the Jen Cafe (didn't sound Chinese at all but there you go). We decided to try their home made dumplings (one fried, one steamed), soup with noodle and fish balls, and honey BBQ pork with rice. Yummy as well.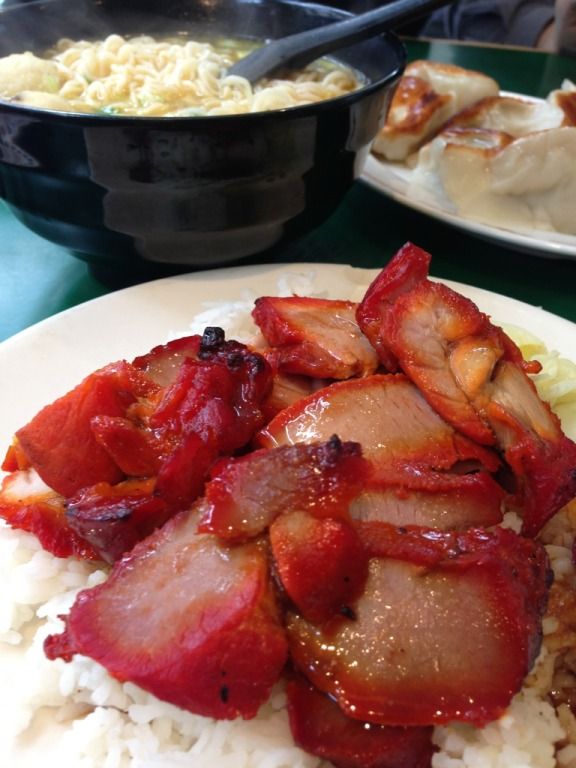 After the savoury lunch and still didn't feel that we've talked enough, we moved to an afternoon tea cafe for their afternoon tea. The cafe was called Camellia's Tea House in Kingly Court, also by a walking distance from Chinatown (it was still counted as Soho). They have a superbly large selection of tea and their scone was the best because it wasn't as crumbly as other scones that I've tried. The place was very cute and cozy.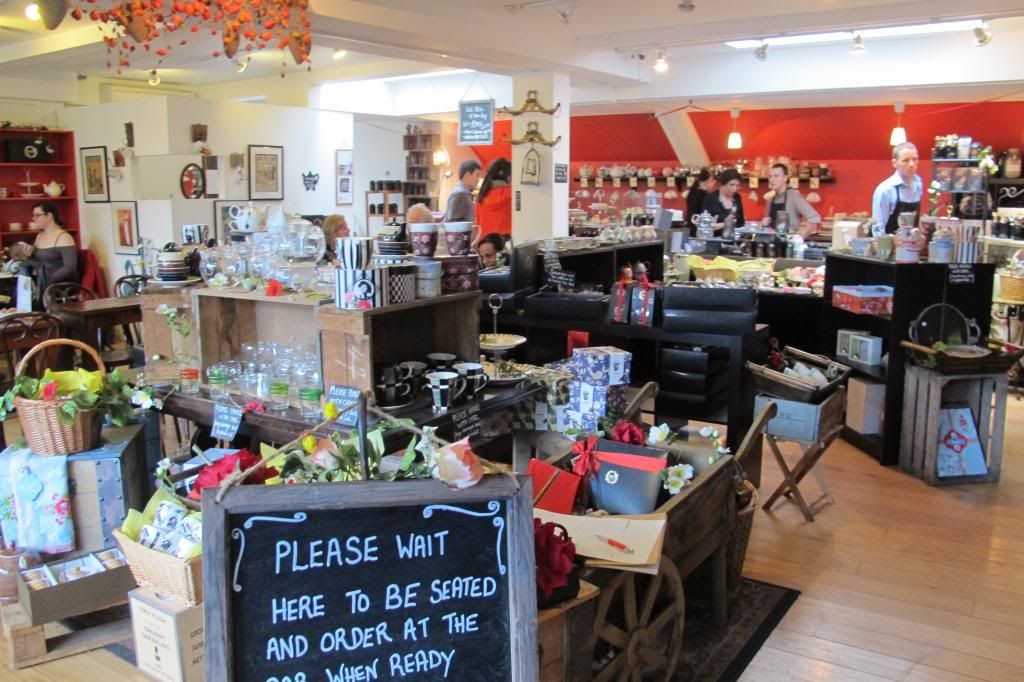 By the time we finished at that cafe, it was already time for dinner. Just a few steps away from Kingly Court, there was heaven. Kidding. But similar place to heaven, it was a steak house named Flat Iron, in 17 Beak Street, Soho. Their steak, even though they only have one type, was, hands down, the best steak I've ever eaten in London yet. And the price was very reasonable, £10 per portion. Their dessert, a salted caramel chocolate mousse, was mouthwatering. And people who knew me well know that I don't like mousse. I didn't like veggies too but their veggies were fairly nice. The peppercorn and bernaise sauces for the steak were absolutely delicious. I've ever said before that Gourmet Burger Kitchen served the best burger in town, but guess what, I've found the competitor yo! And it was here. Seriously. This place/chef/owner/food were God sent. Truly. Recommended 100%.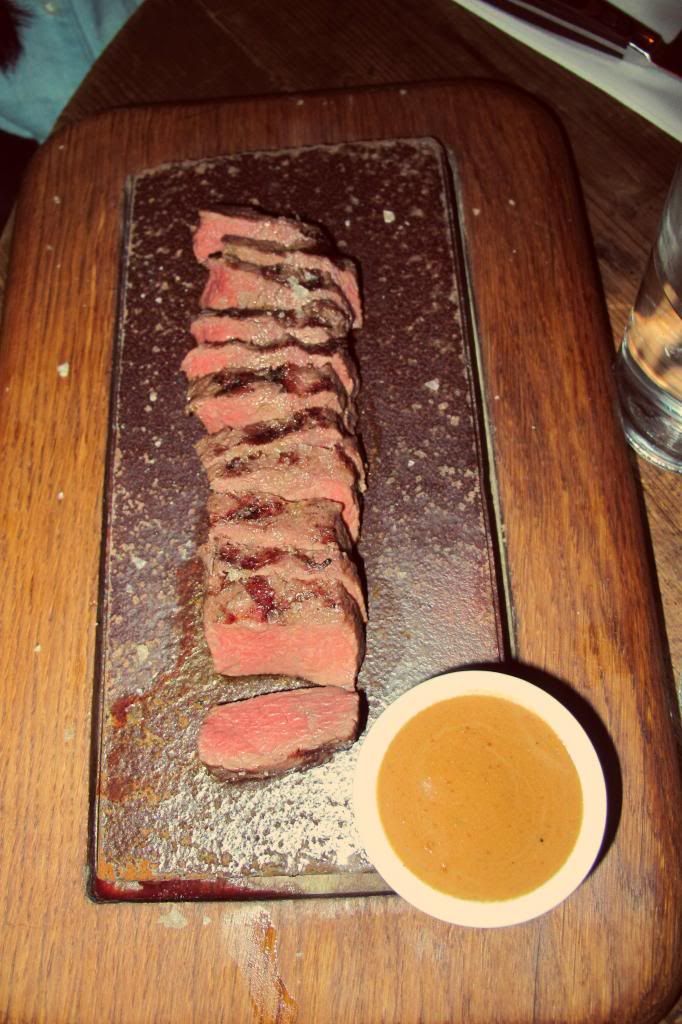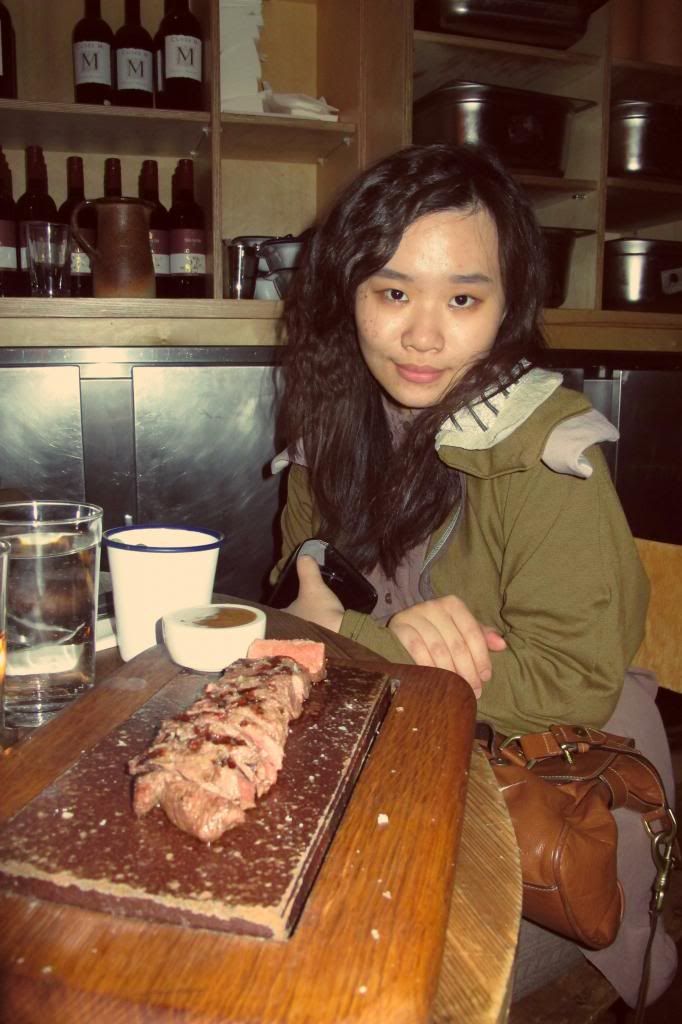 I think this is my first time posting about food completely and not about my outfit or inspirations. Might do this more often, giving guides to good restaurants in London town, although I'm not the expert. But one thing about me is I want to try different restaurants every time I go out, so new references should be coming every now and then. Haha.
Ciao.