When I had my spring break I went out almost everyday, if not everyday. Spent most of my holy days in Bond Street and Harrods, or Oxford Circus and Soho. But now, since the jolly days are over, I have to ground myself not to be out every single day and focus more on work. When you don't live with your parents, I guess you have to discipline yourself for not having fun all the time and keep the head in the 'game'. Yea, sure, it doesn't have to be work 24/7 and you deserve some fun once in a while but we just have to balance them out. I have to balance them out.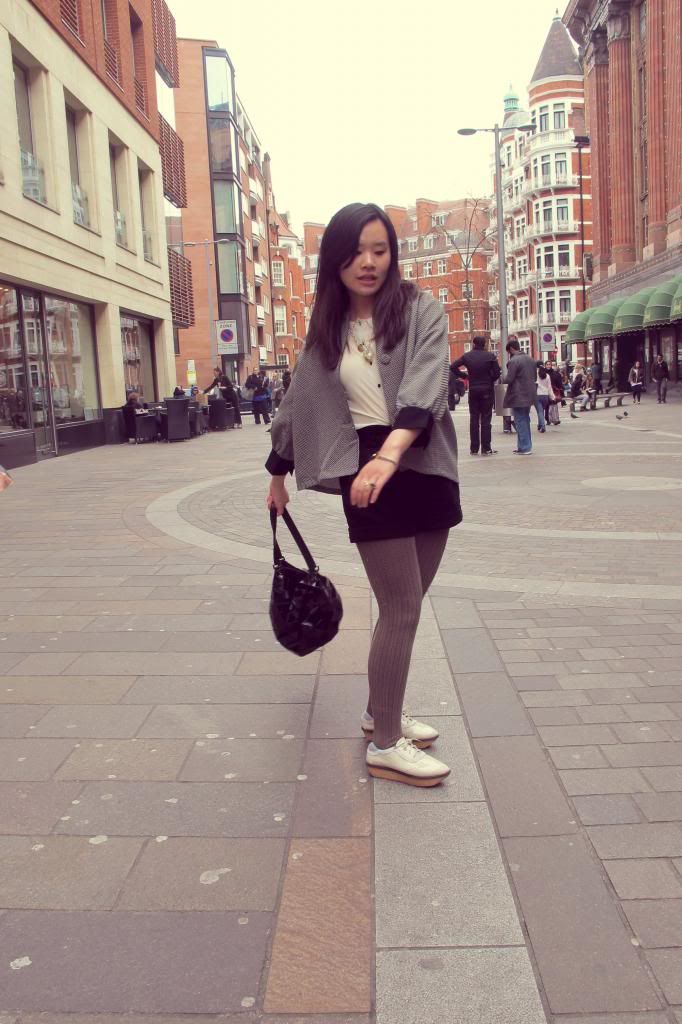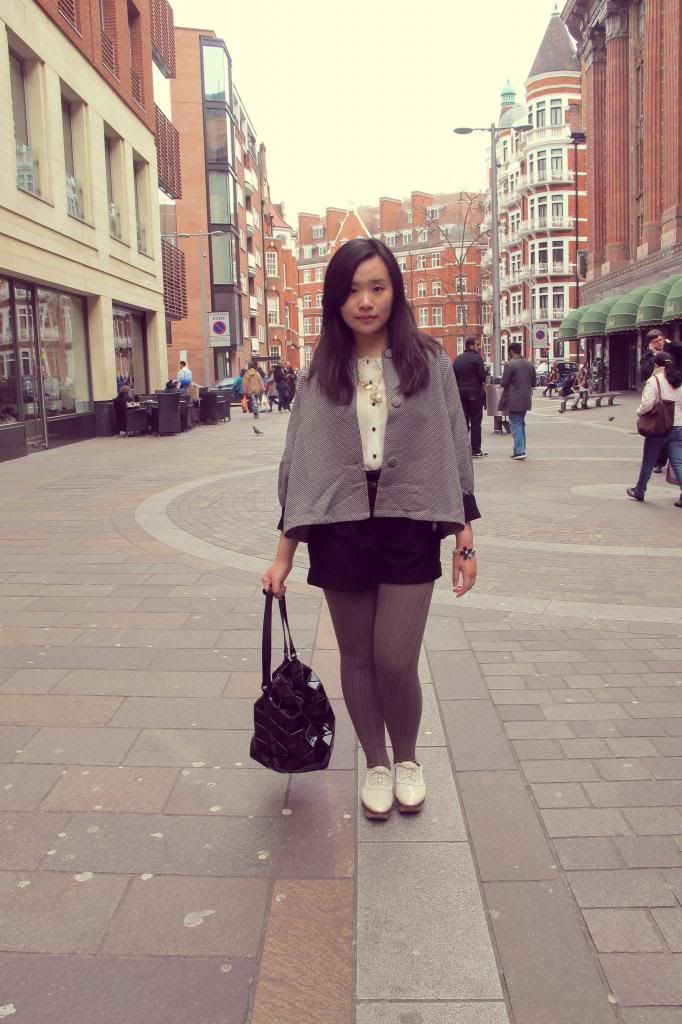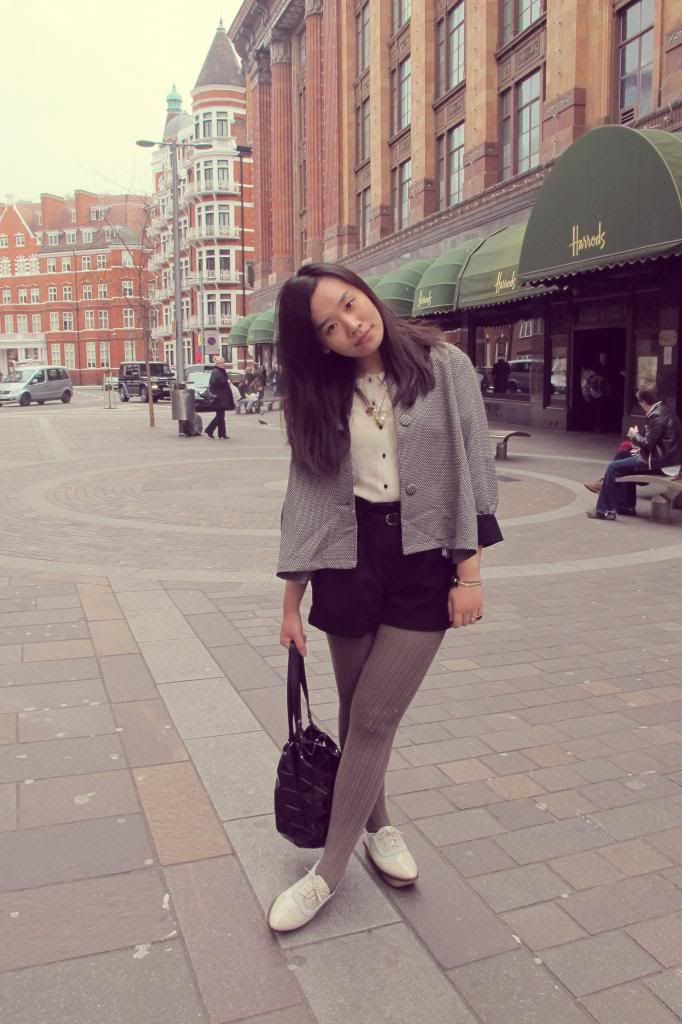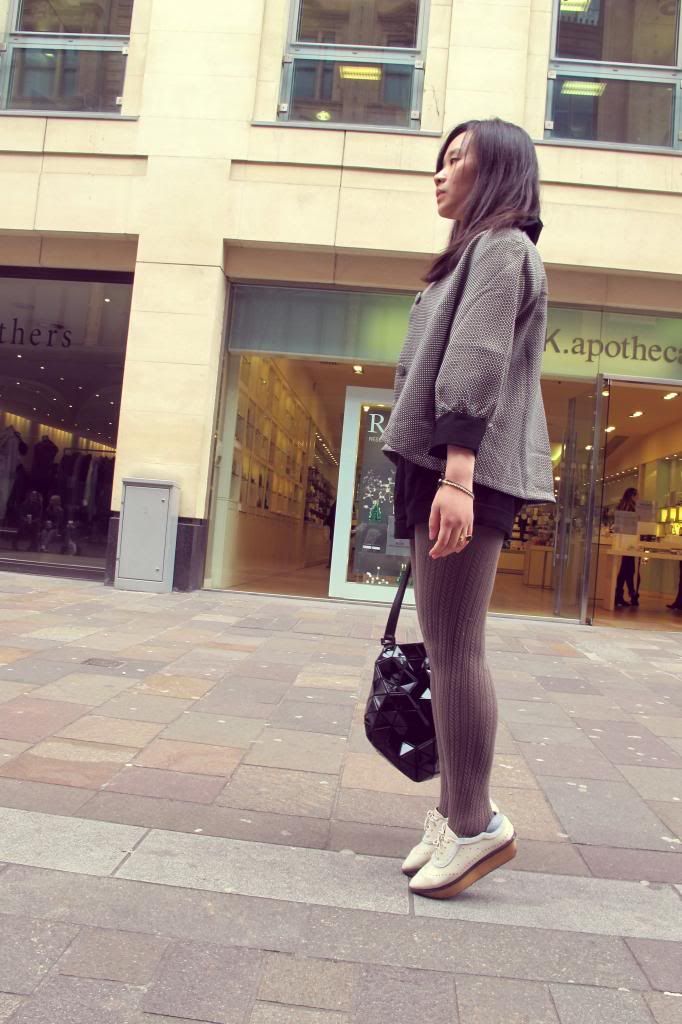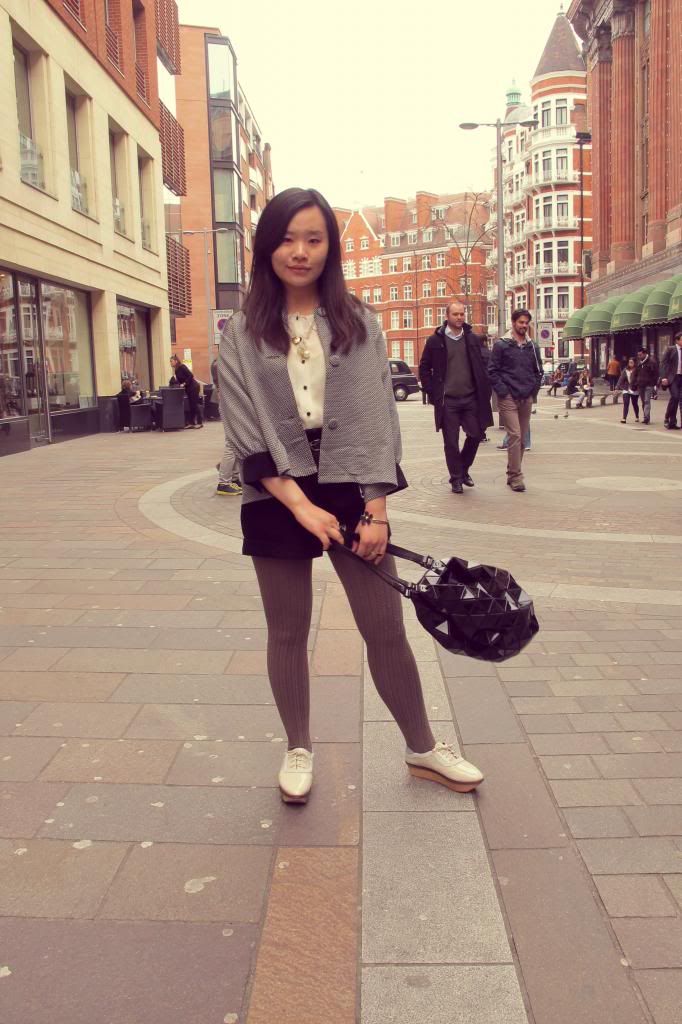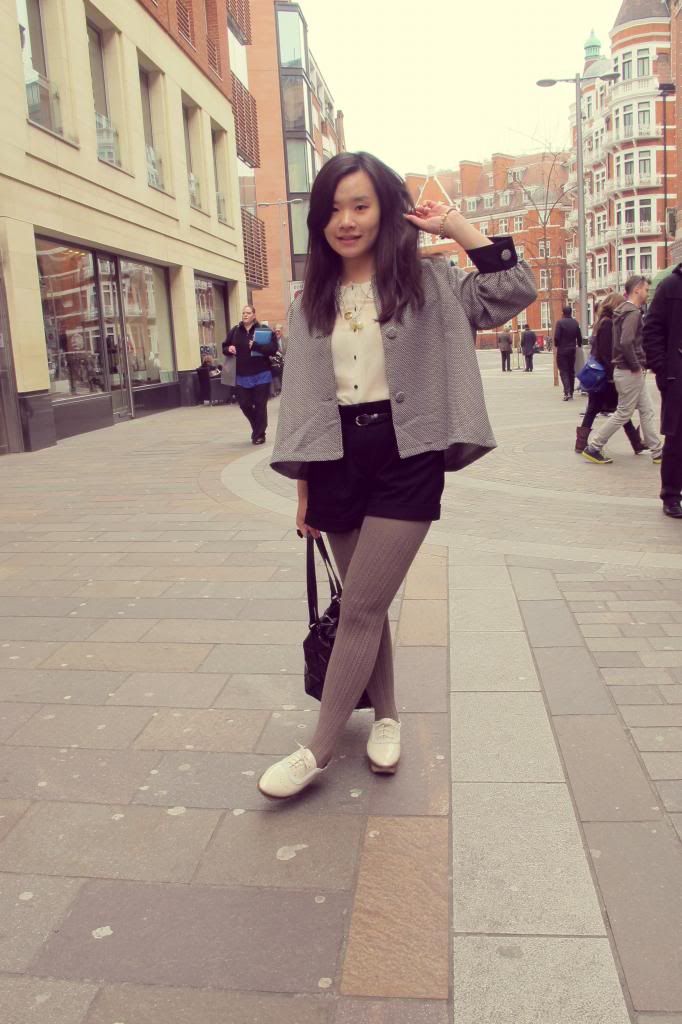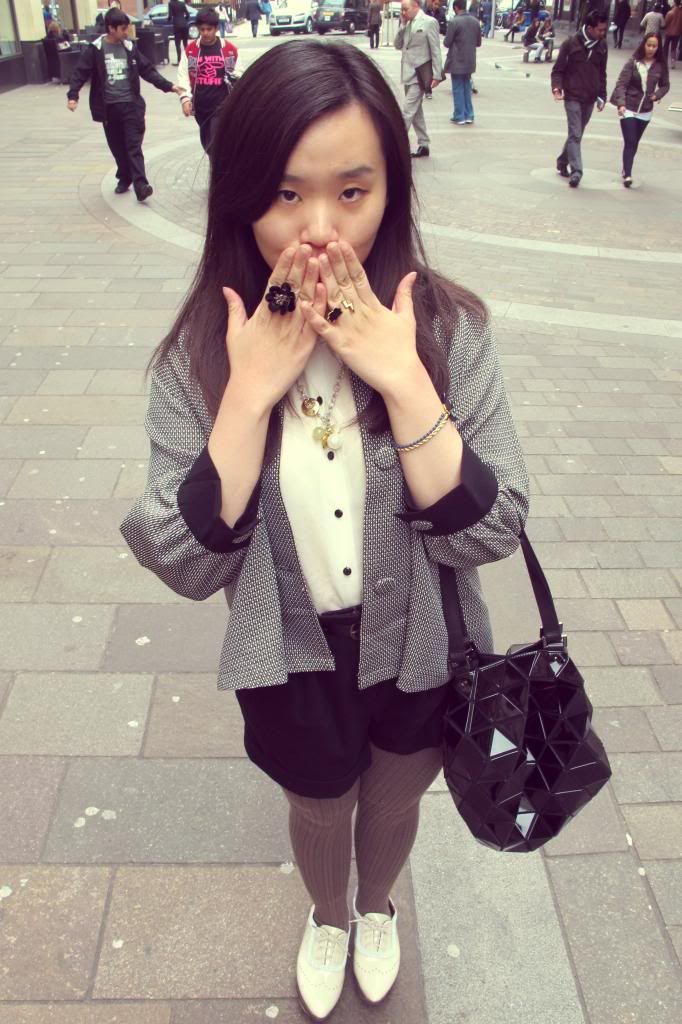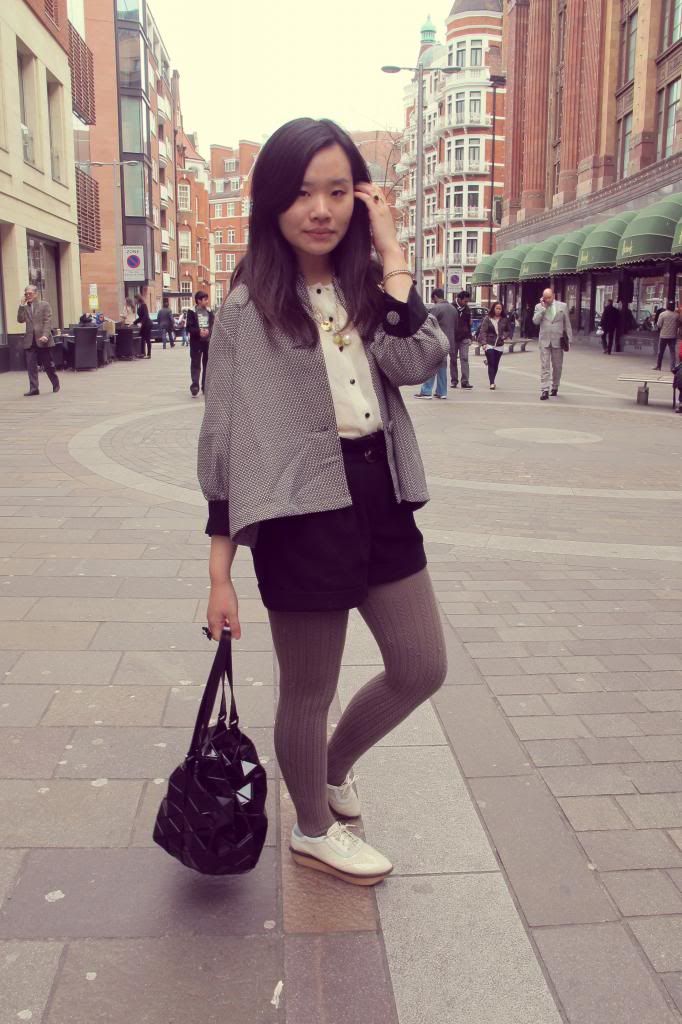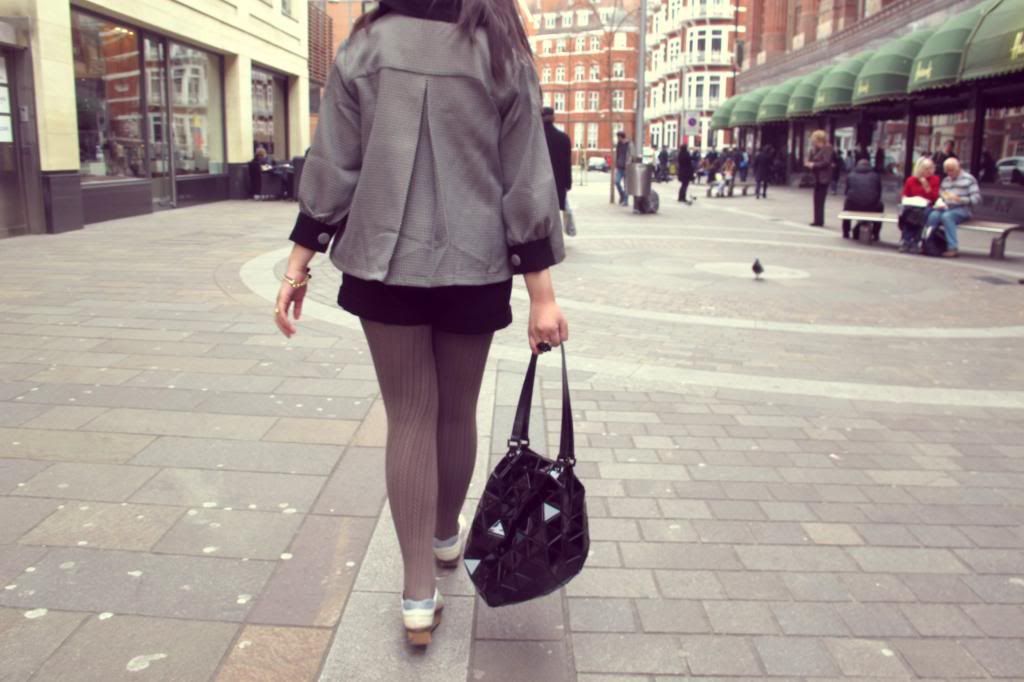 Shirt - Primark
Outerwear - Mine Yours Everyone's
Shorts - Forever 21
Tights - H&M
Shoes - Chicnova
Bag - Issey Miyake Bao Bao
Flower ring and bracelet - From Australia
Cloud and thunder ring - From Singapore
Photographed by Paulina Koshan
I think that day was one of those days when I was not lazy enough to put some accessories on. On that day my friends and I tried the Dior Cafe in Harrods, which sadly has ended now, and pictures of the food are coming later on (so I guess this is not an up-to-date culinary blog after all).
And that bag has not been out of the closet since forever! I miss it actually but having no zipper on a bag made me feel a little bit unsafe carrying it around so playfully.
Oh and also, this jacket reminds me one of Dior's gorgeous collection that was exhibited as well (pictures... coming soon), or the other way around. I just love the A-Line silhouette of the outerwear and the textile is just lovely. Although it's nowhere near Christian Dior, but I always appreciate and idolise young Indonesian local designers who create such amazing pieces (in this case it's Mine Yours Everyone's). I love them. Because of them, the fashion industry in Indonesia just keeps growing and growing, their wonderful ideas overflowing. I just hope they will never stop trying to emerge bigger in the market because they are talented and they have a lot to show! Keep supporting local brands, dear Indonesians! :D