I read this statement on my twitter timeline; "You never learn anything from people who agrees with you all the time." I actually took a minute to think and have to agree with it. My mind went directly to the times when my friends and I had arguments and discussions or even debates when we didn't have the same opinions (which quite frankly happens a lot of times). But at the end of those arguments about stuff, even though we agreed to disagree, there were always something to be picked as a lesson(s). Because you would've not known about the truth that lies beneath the things you believe if you haven't listen to others' opinions. My opinions aren't the most righteous among all, that is why I always learn something after the discussions.
I consider myself as an opinionated person. Very. I have strong beliefs about certain stuff and when people are against my opinions, usually I debated them back. I usually say what I want to say, sometimes saying words I didn't mean, sometimes being emotional, and they usually would "fight" back. I had this emotion boiling inside me when they disagreed with what I said, feeling this person is so weird because they're not on the same page as I am, but I actually don't mind. Because I always learn from them. And it's good to see what others have to say because then you are not one-sided, and you can think about a certain topic in different ways. That way, you'll learn to be wiser, more knowledgeable, and be more thoughtful :)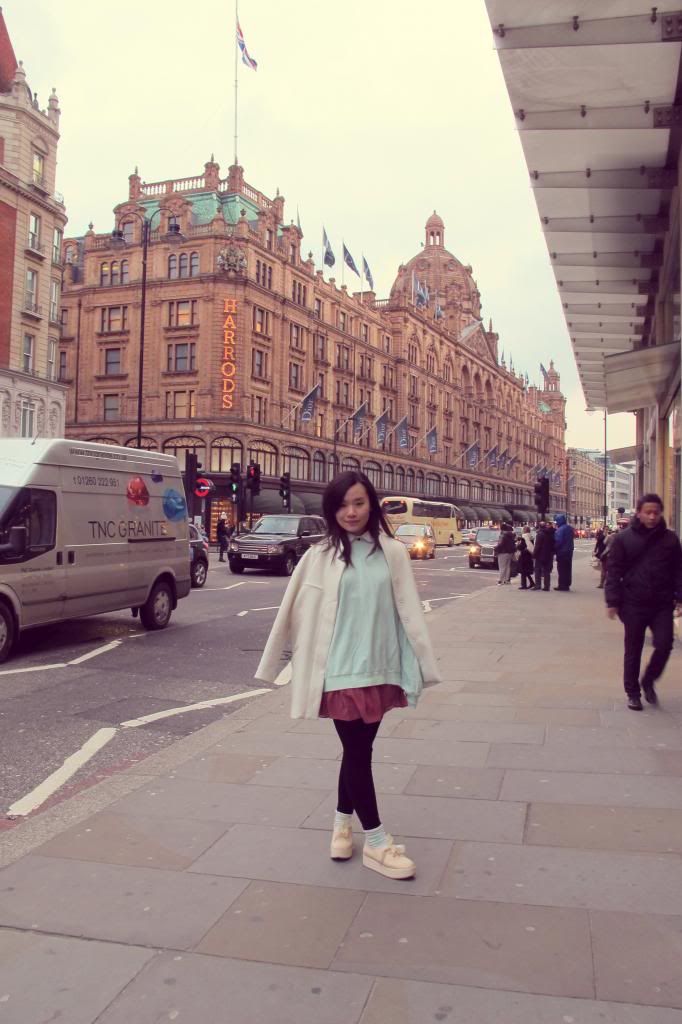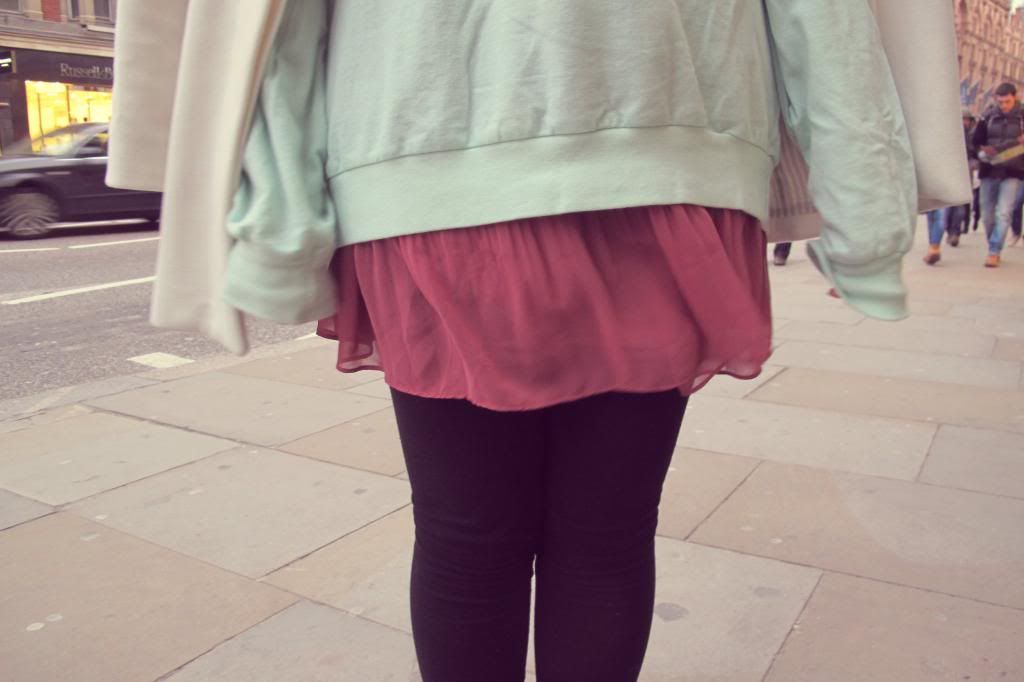 Dress underneath - Ci Ci, available in Topshop Oxford Circus
Sweater - American Apparel
Legging - Unbranded
Socks - Sox Galeri
Coat - Zara
Shoes - Monki
Photographed by Josephine Kerin
I think pastels is my go to colours when in doubt. And this look is probably my mantra one of these days. Shirt / shirtdress / dress underneath oversized sweater / jumper. Because come on, man, we're supposed to be in Spring season slash weather already but it feels a lot more like Winter instead. I'm still wearing three layers.............. At least the sun is out *yippiiieee* Really psyche about it cause it had also been beautifully sunny in Scotland when I was there and the sun continues to shine till now (that's a happy face right there, people!)
Ciao.