Growing up with a career woman mom, it teaches me how to be hard-working. She teaches me how not to complain about the hard stuff that comes along the way in life and just keep going. Keep on going. Do not complain. I admire my mom for that. Seeing her work and how she has 'fun' with it (like, seriously, I think my mom's hobby is working--not that she is a workaholic, but she doesn't really like to stay at home during the days in weekdays to do nothing, she likes to work), makes me foresee myself as a career woman in the future as well. In my life, I've never imagined myself being a housewife (it's a long way to go, I know), I just had my life planned out a little bit. Like, I know what I want to do.
And sometimes, I feel how easy it would be to not worry about your dream, to just go along as life goes by without planning anything out, but no. It's just not me. I don't want to be fully dependent on someone else later on, I want to be on my own feet (at first at least), to have a grip, and that require me to work very, very hard right now to achieve my own dream. That is why my dream is so important. I have posted something about this before (
What Are You Without Your Dreams?
) My dream is somehow one of those few things that makes me feel secure.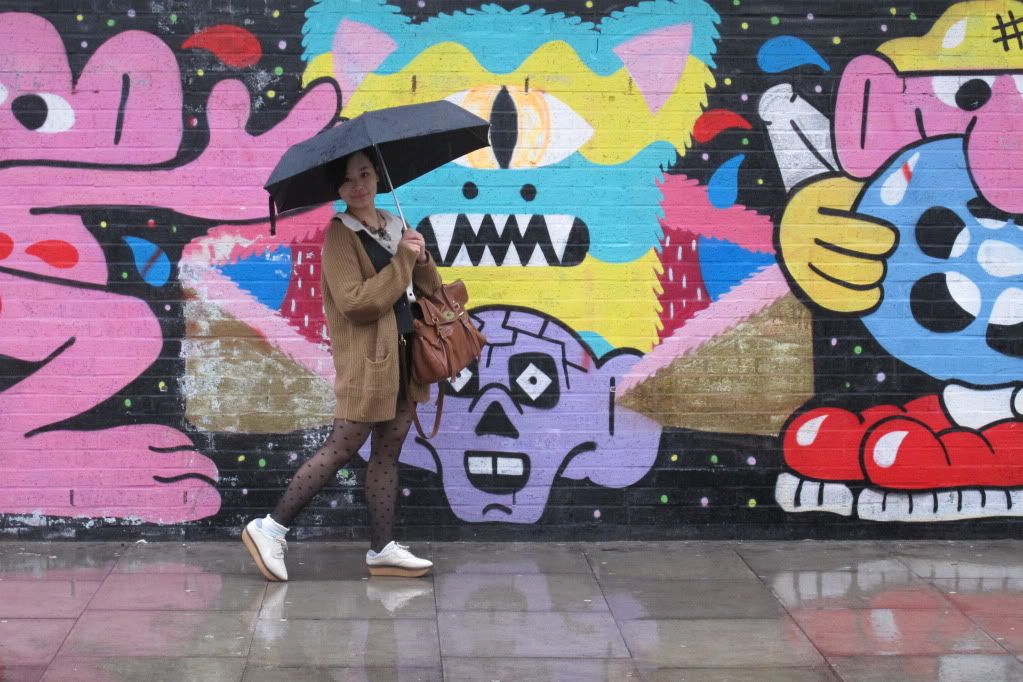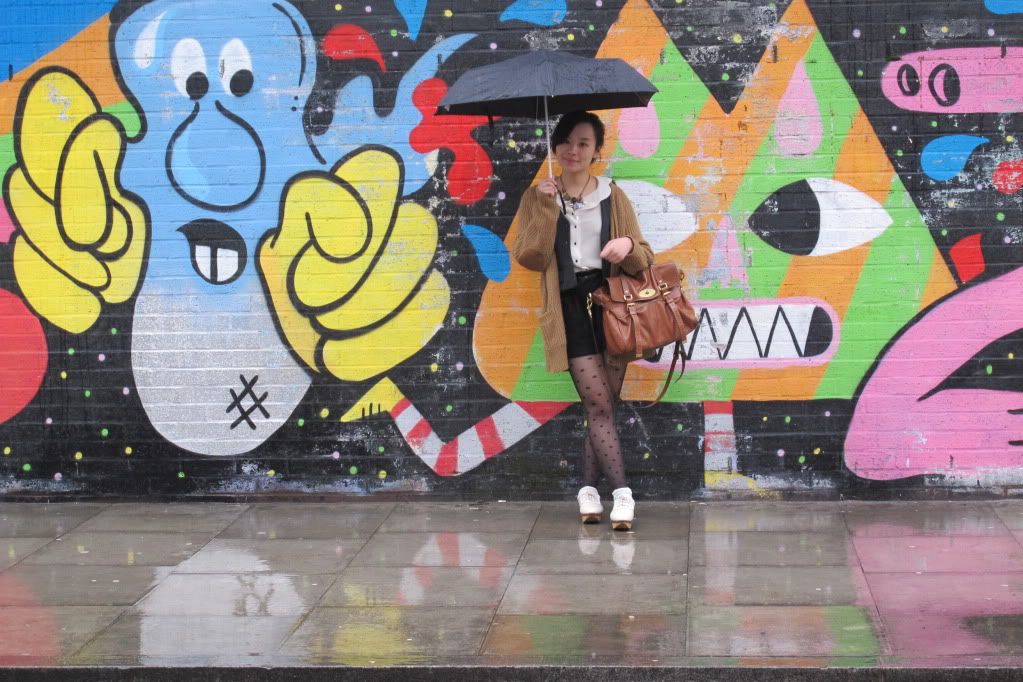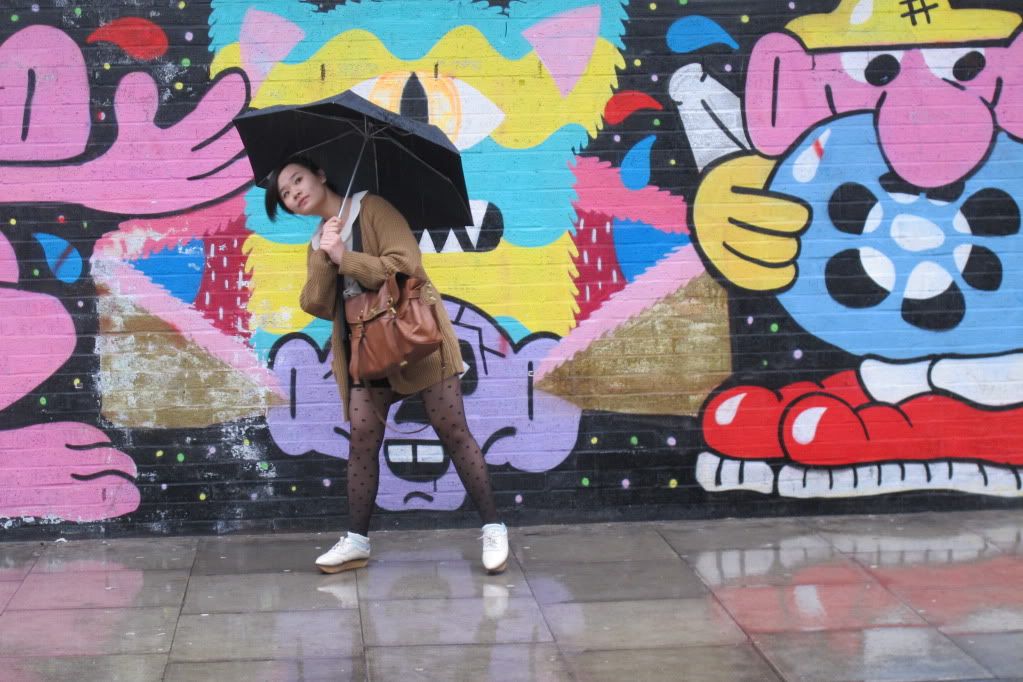 Scalloped collar shirt - Primark
Grey cardigan - From Shanghai, bought in 2008
Over sized cardigan - H&M
Shorts - Forever 21
Tights - Zara
Bag - Mulberry Alexa
Shoes - Chicnova
Necklace - Diva
Photographed by Josephine Kerin
Even though it was raining, it didn't cease my desire to take some outfit pics. Yeah, cause I'm that narcissistic. Or cause I'm that dedicated with this blog (are we gonna talk about this again? :s )
Ciao
P.S. Happy Mother's Day, Mama. I love you. (UK's Mother's Day)