Every year a world-class architect designs an installation outside the Serpentine Gallery to be viewed and used by public, for free. The latter is very important because everybody loves free stuff :) And I think it is one of the aspects I will miss the most about London because this kind of creativity have so much thought put into it even though it comes for free and it is so great to see such things to inspire you. Although ideas can come from anywhere, I just really love to see contemporary sculptures or art that intrigues the mind and Serpentine Pavilion is just the 'it' thing. Although I wished I had known about this the first time I arrived in London 4 years back, I was lucky enough to visit the Pavilion 2 years in a row.
"Over the past 15 years the Serpentine Pavilion has become an international site for architectural experimentation, presenting inspirational temporary structures by some of the world's greatest architects. A much-anticipated landmark in London each summer, the Pavilion is one of the top-ten most visited architectural and design exhibitions in the world."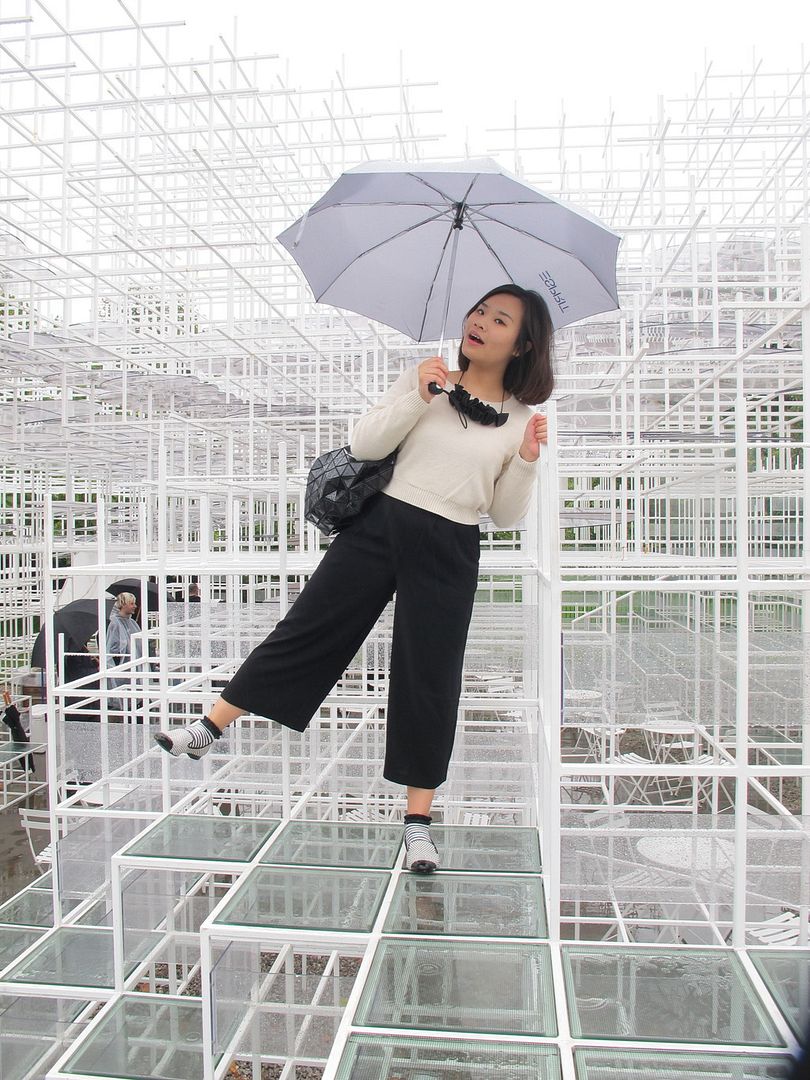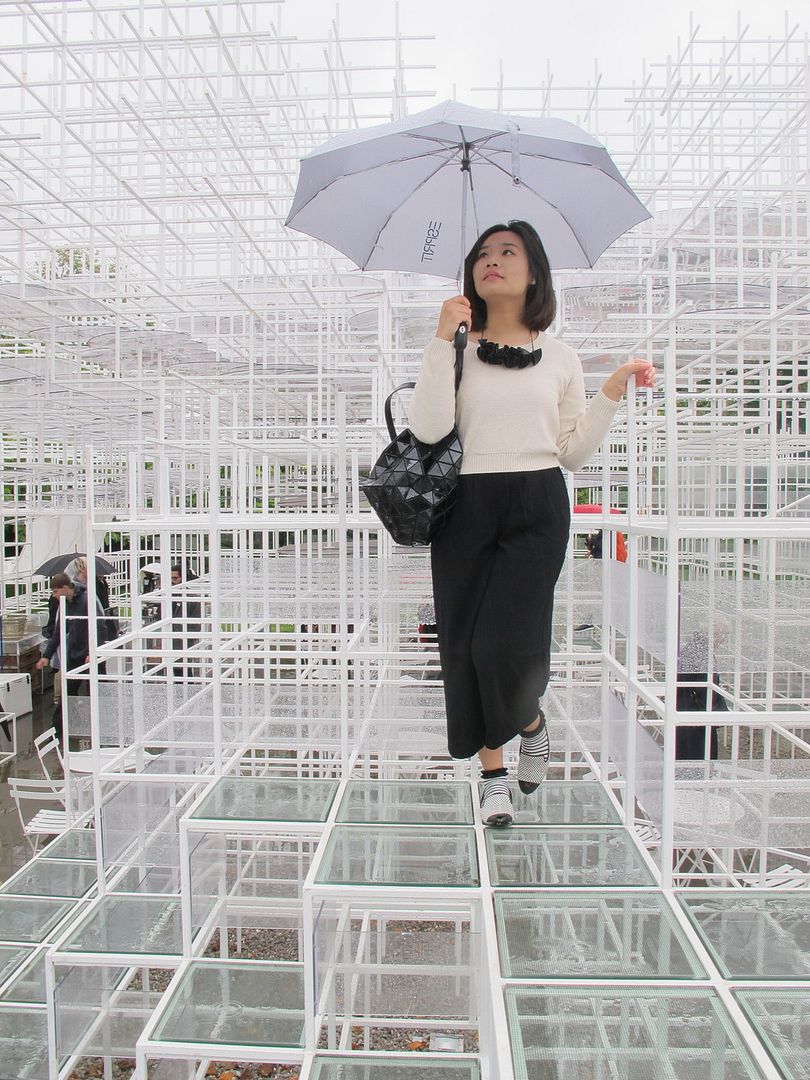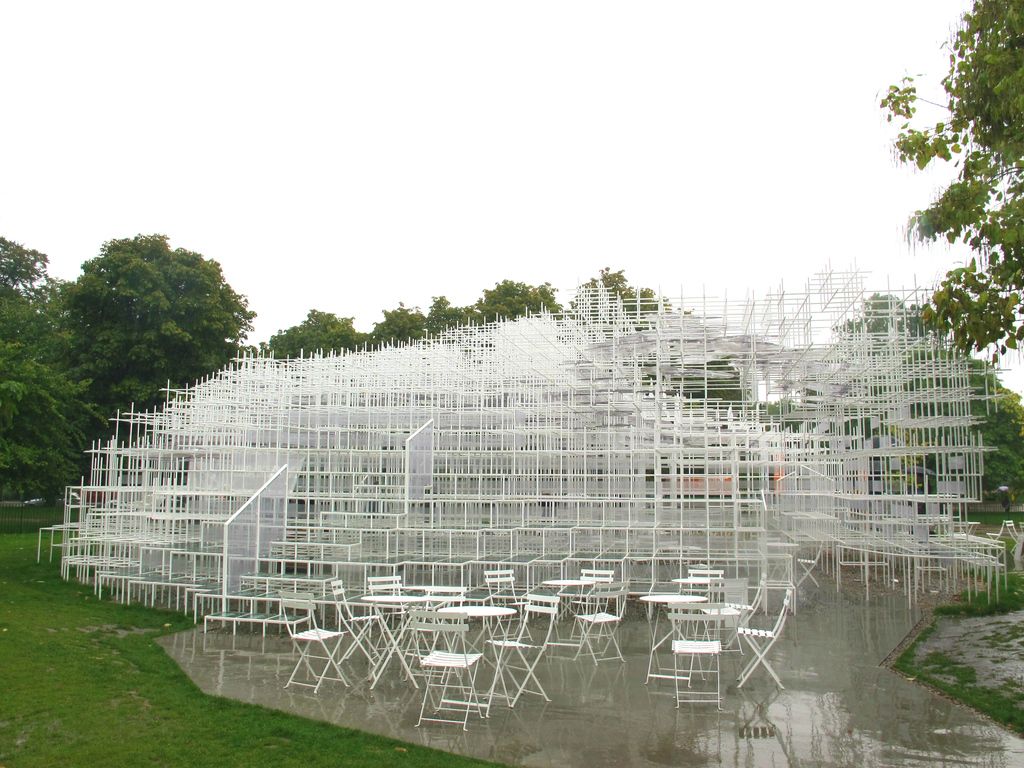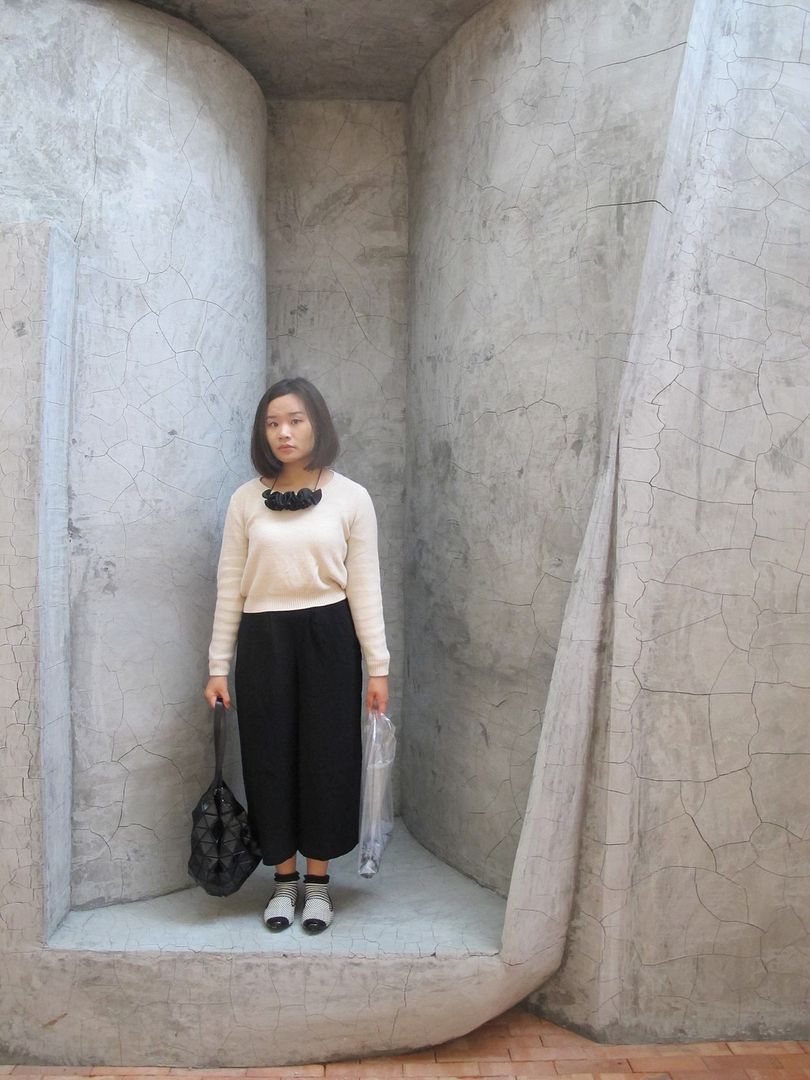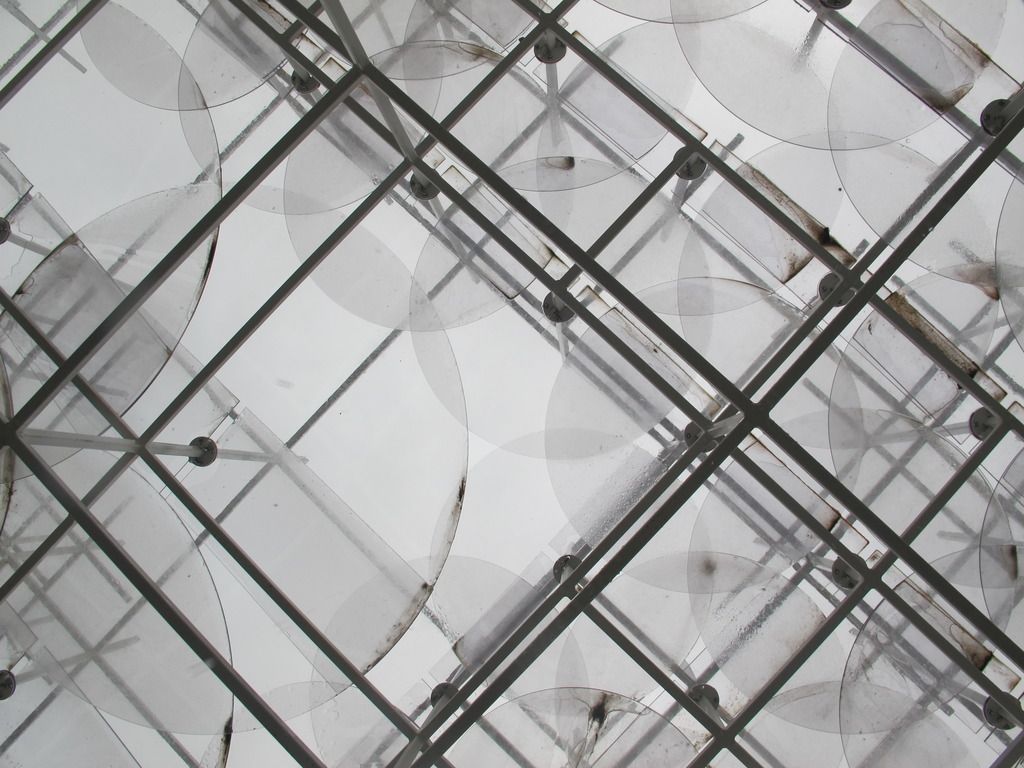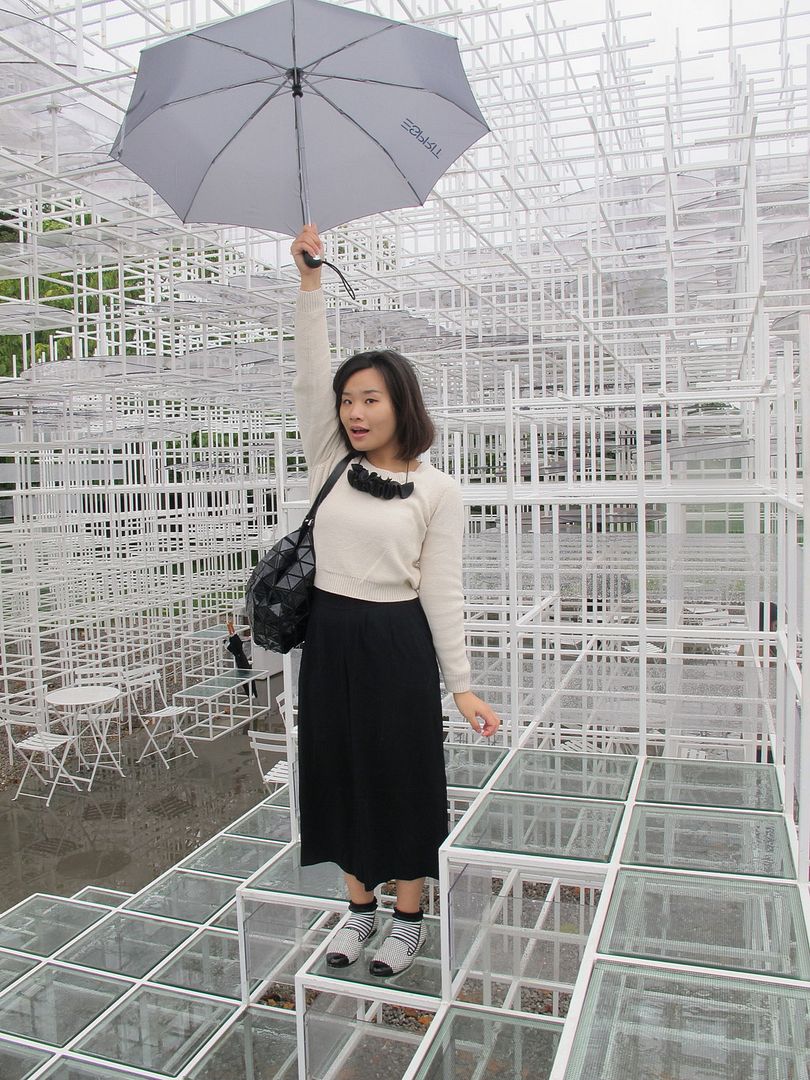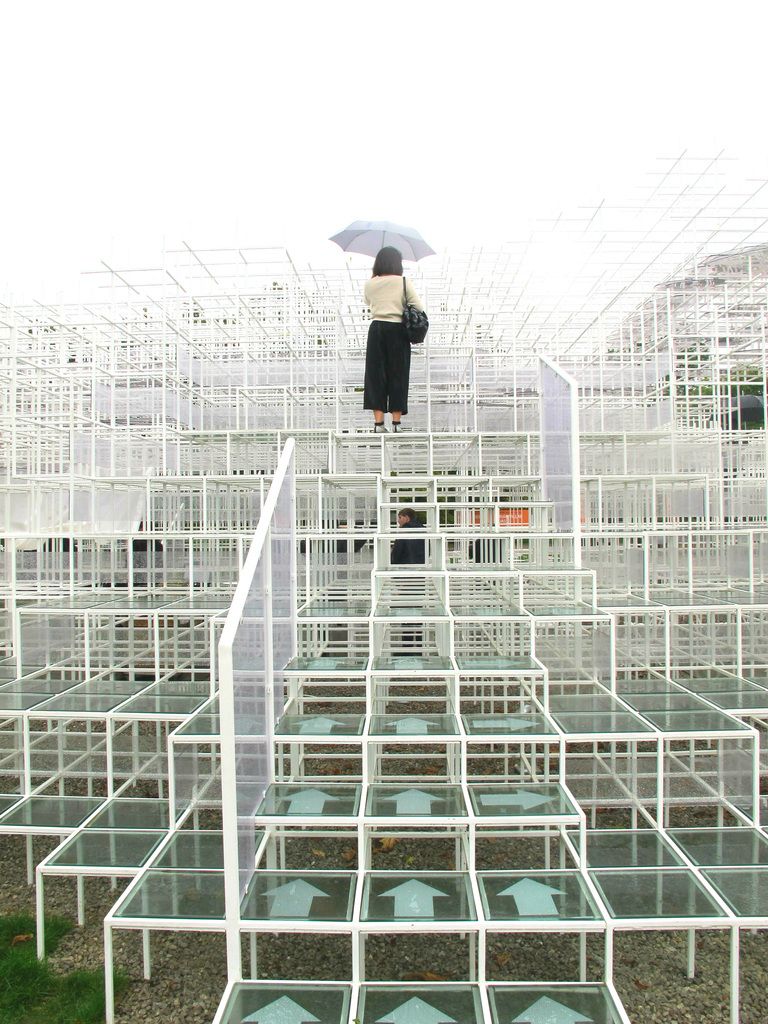 Sweater - H&M
Necklace - COS
Trousers - Monki
Shoes - Charles & Keith
Socks - Rubi
Bag - Issey Miyake
Umbrella - Esprit
'Til next post!