I should be writing an essay instead of writing a blog post. But tell me how because it is way way harder than it looks. I am quite bad at writing something academically, formally. I guess I should read more. And not the trashy books that I usually read, the ones with deeper essences like biographies and politics. Okay, scrap that I won't read politics. I should stick to the ones I enjoy.
I could write pages and pages of stories informally, without having to care I put the words 'and' and 'but' after full stops. Or having to compress 100 waffled sentences into 30 qualified instead. Shouldn't repeat the same words within one paragraph. I mean, I love writing and reading. But having the need to rummage through every words to get or deliver the meaning is time consuming and brain wrenching. Nonetheless I still like doing essays though (bear with this labile me, would you?)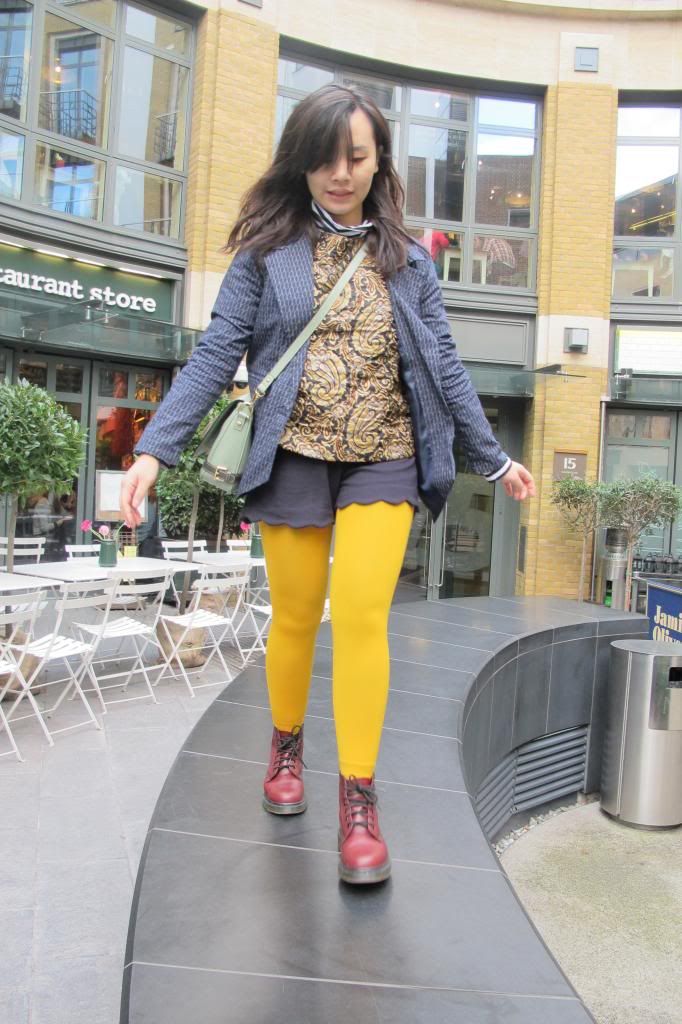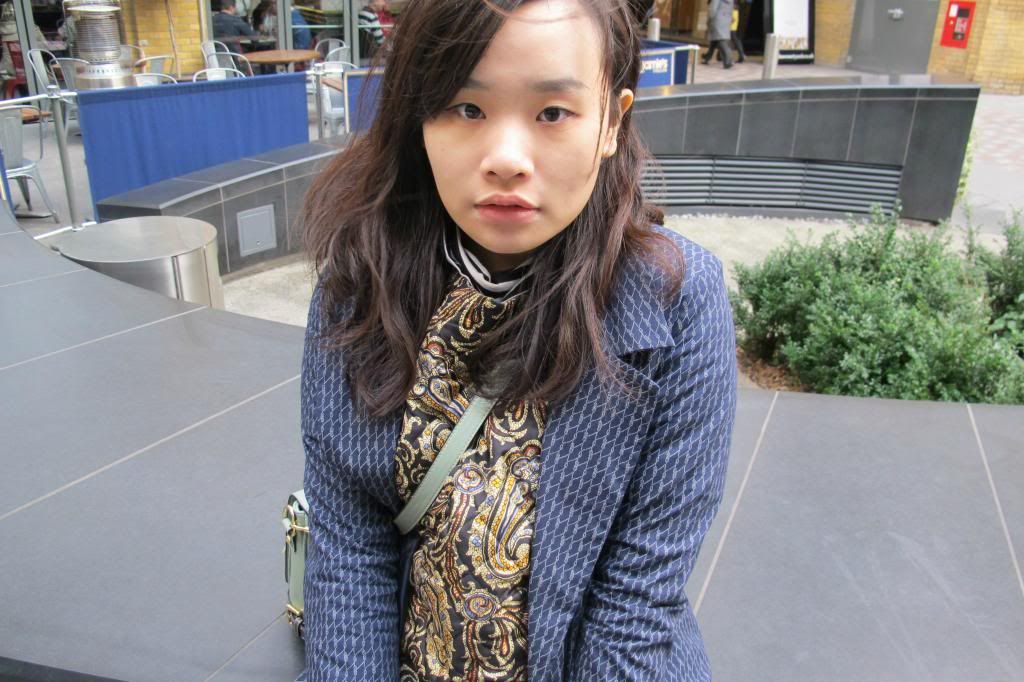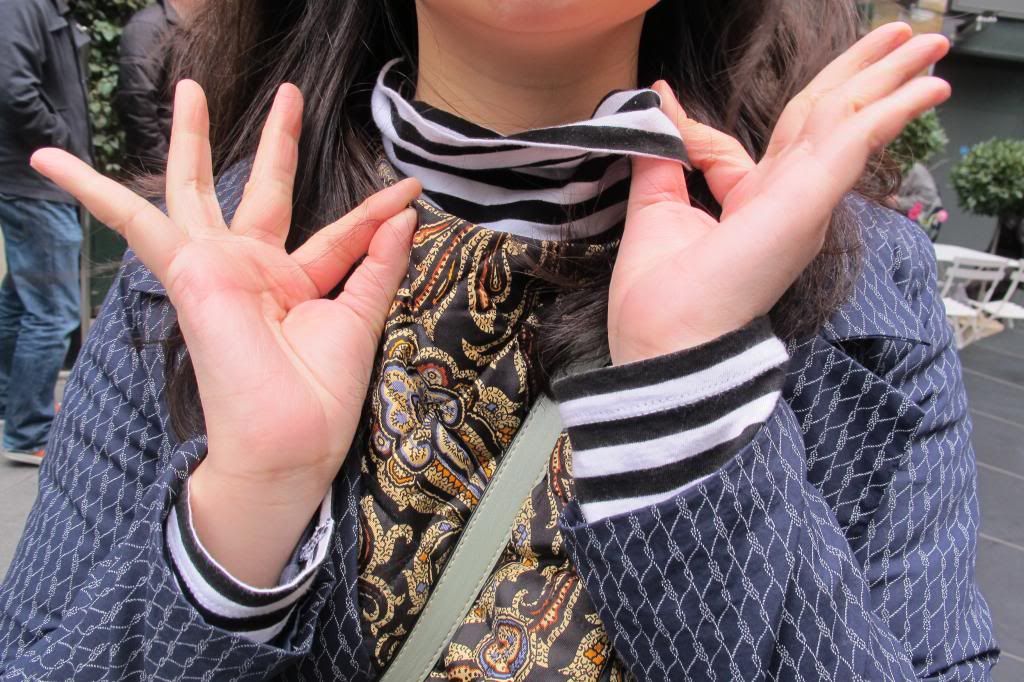 Striped t-shirt - Giordano
Quilted paisley top - J.W. Anderson x Topshop
Blazer - Tré
Shorts - River Island
Tights - New Look
Boots - Dr. Air Martens
Bag - Cupcake
Photographed by Fitria Tjandra
I thought I would never like paisleys on any clothing because I thought they only suit scrapbooks, tea party and pastels. But this top from Topshop, J.W. Anderson's first collab with this high street retailer, made me fall in love with it on the first sight. It just amped up any look I donned, such a statement piece remembering the quilts and the full print. And the colours can be considered as unusual as well. It effortlessly embodies the vintage-looking garment, even though it's not. I fell in love with the brand J.W. Anderson instantly.
Til next post.