I never thought I could mumble to myself like what most movie characters do--which I think, by the way, is very very odd. I mean, most people say what they think in their heart or mind and don't say it out loud when they're alone. But I guess I'm wrong.
Lately I found myself just say my opinion to myself, like out loud. And that was weird, but I just didn't see that coming. For example, the place where I live in now, they painted the wall colour mauve in room A and light blue in room B. And when I was in room A earlier, I said to myself, "Huh? It's light blue now? Wouldn't it be better if they're all mauve?" Am I turning into those abnormal movie casts? Ew.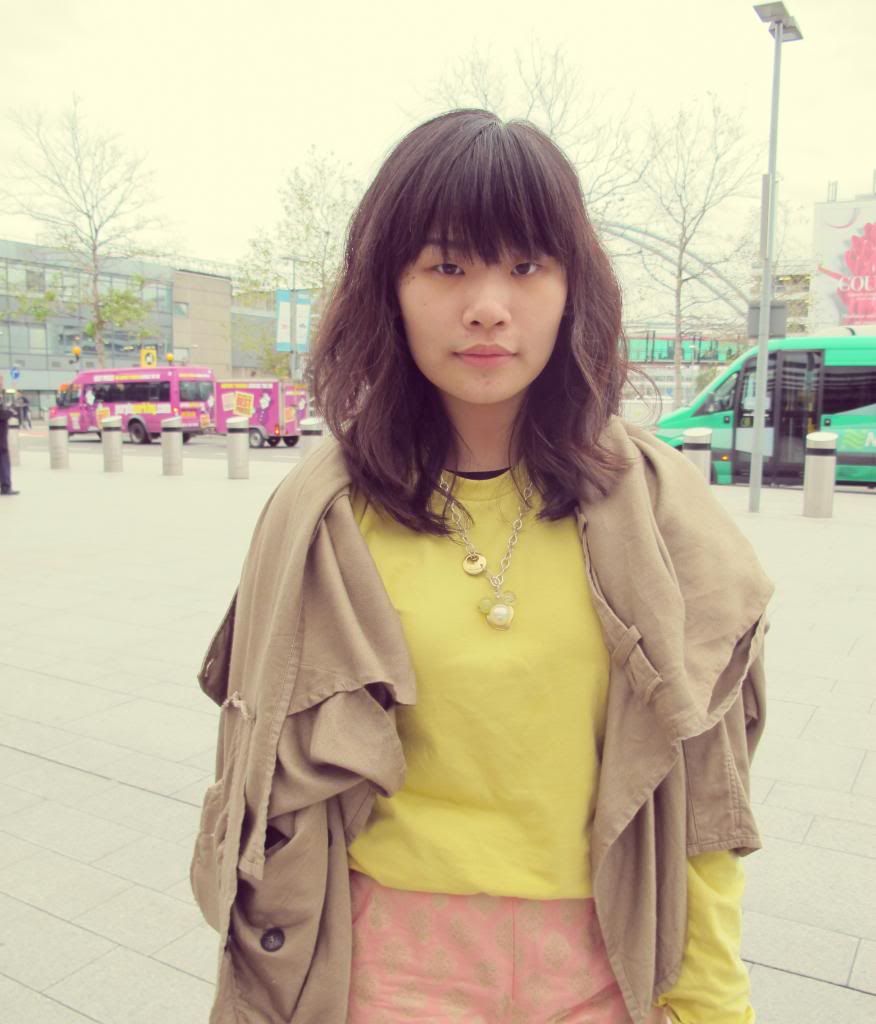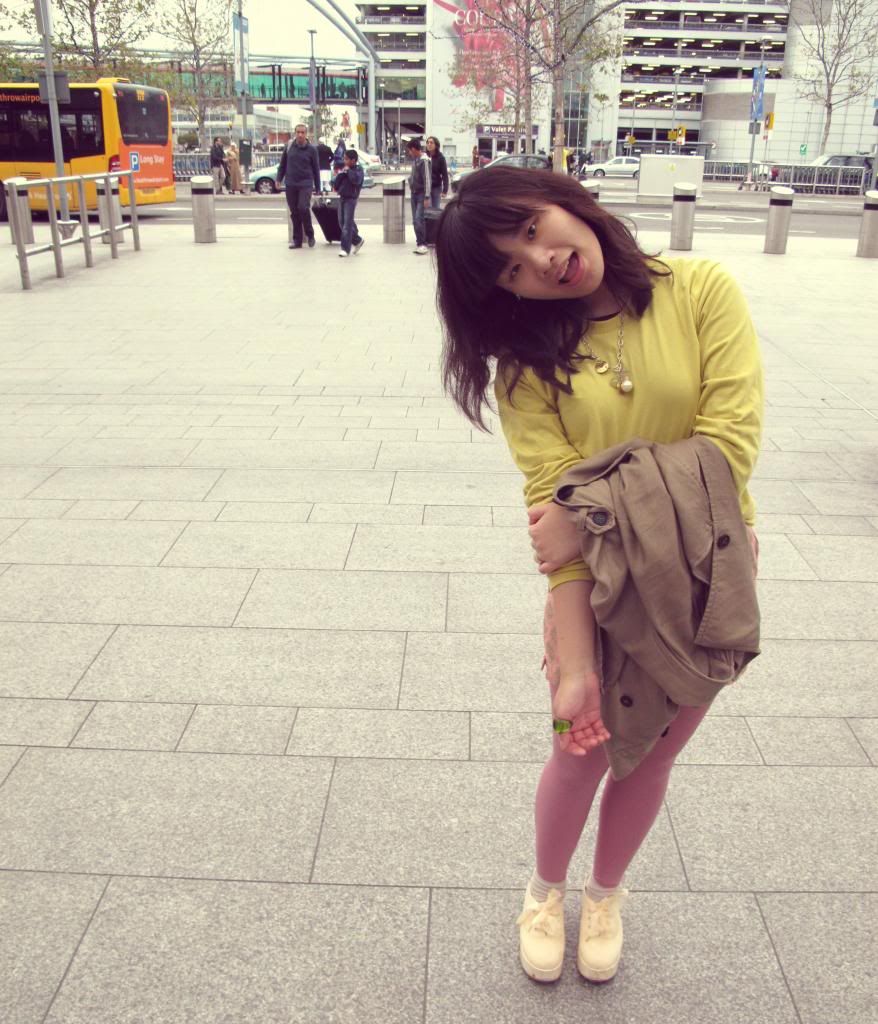 Chartreuse sweater - American Apparel
Shorts - Cotton Ink
Tights - H&M
Shoes - Monki
Outerwear - (X) S.M.L
Necklace - Nuance
As you can see the pictures were taken last year (OMG--like I'm surprised) when my hair was still curly and I have bangs. Kinda miss the hair though 'cause I don't have to blow dry it. I don't have to do anything with it, really.
So yeah, I just think I'd share with you these pics rather than let them go to waste. I mean, I personally like the colour combo. Chartreuse and pale pink? Why the hell not.
'Til next post.