Even in June it was still quite cold. But not anymore though. Londoners can finally wear one-layer clothing! The sun has been generous with its light lately and the good thing is it's not hot HOT but it's a decent summer. I hate when it gets too hot.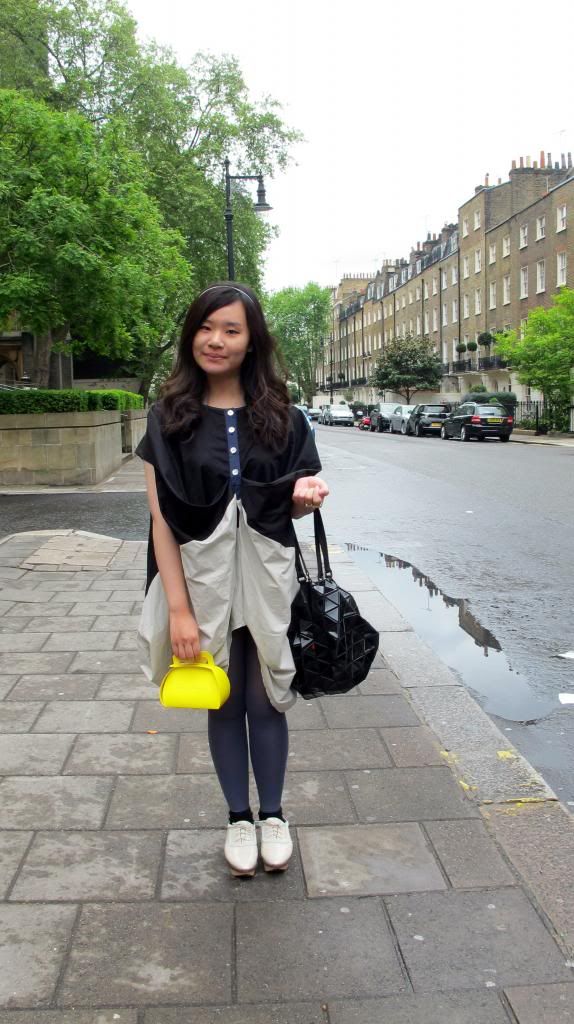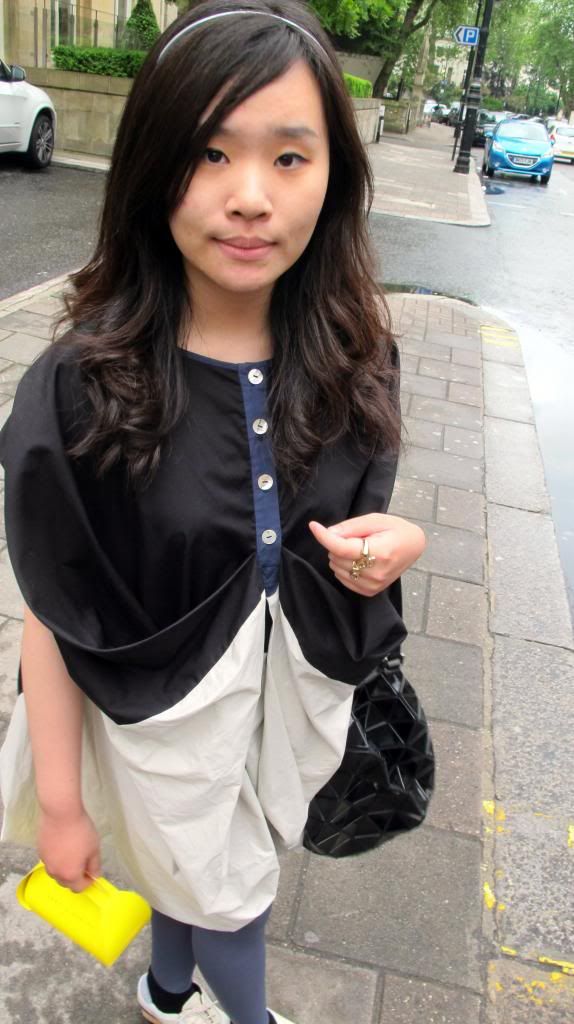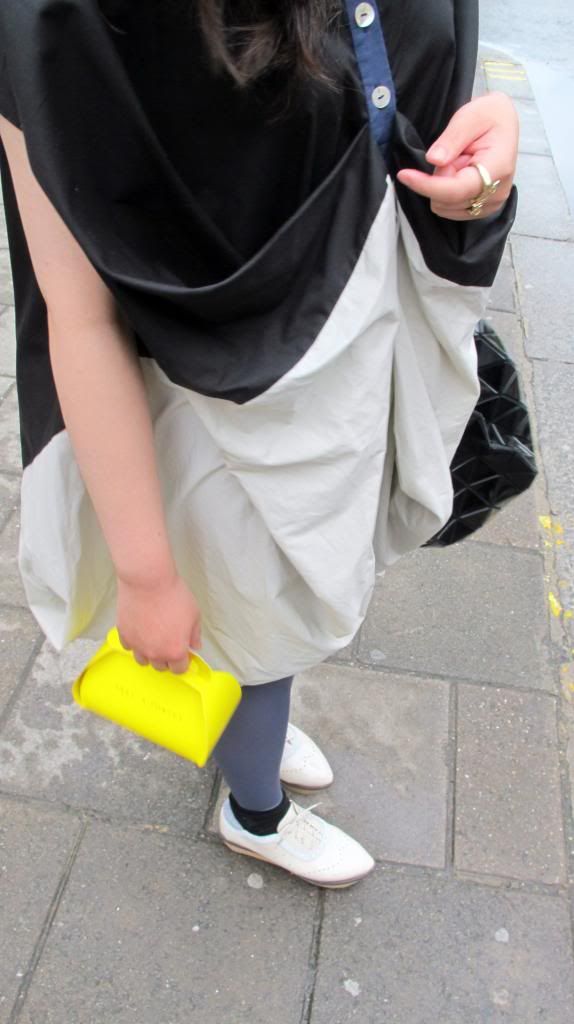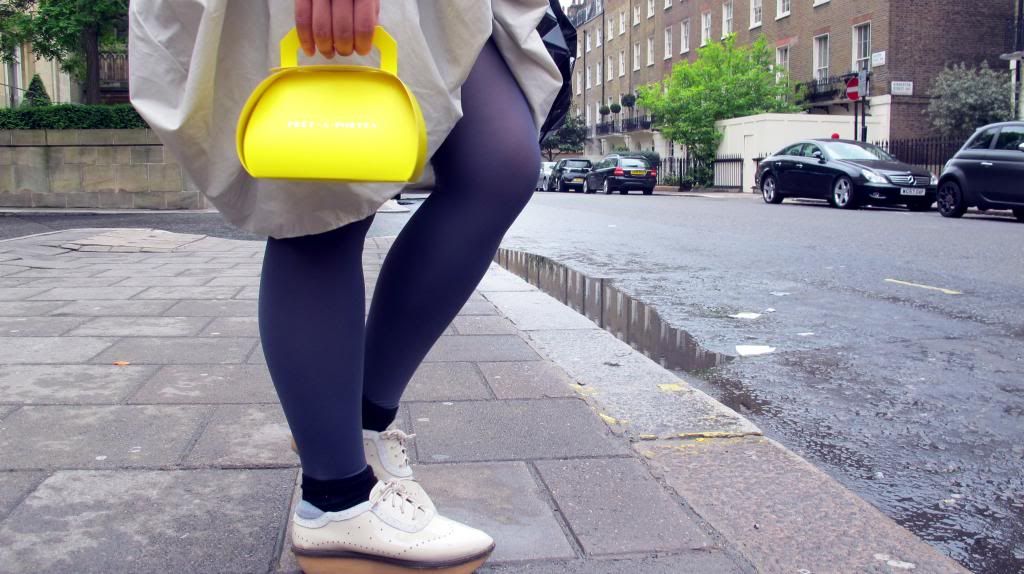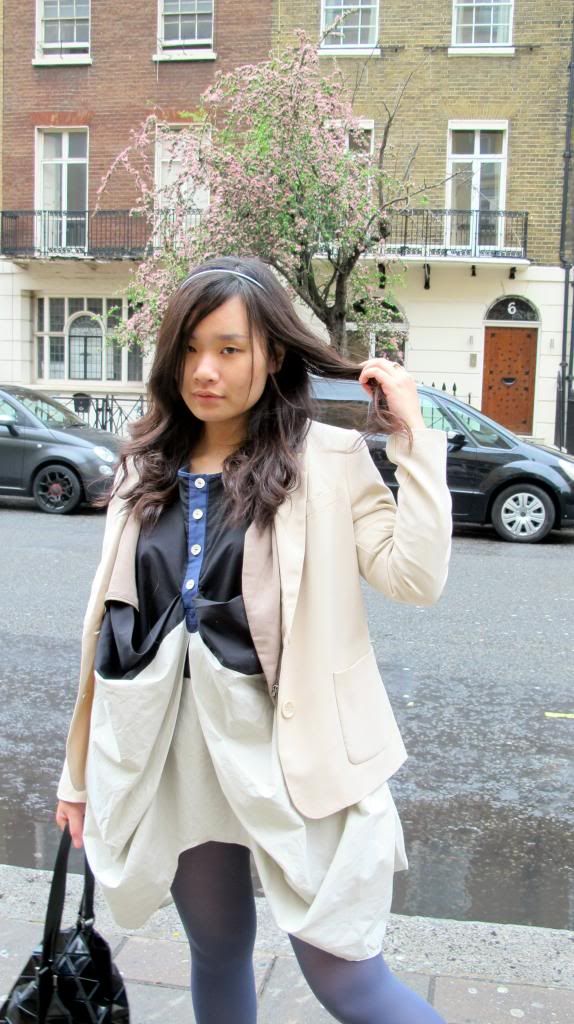 Tights - H&M
Bag - Issey Miyake
Photographed by Paulina Koshan
These pictures were taken in late May and as you see it was pretty gloomy. And even my outfit's colour palette just shouted 'duh'. The neon bags were only freebies from an afternoon tea session in The Berkeley Hotel. They had one of the coolest afternoon tea sets, pictures coming soon. And these photos were the second last set of photos by my amazing friend-turned-into-an-instant-photographer because she went home for good :c
Anyway, I love this dress from Oline Workrobe. In fact, I love the whole garments they're making I want to collect them all. They're one of my favorites Indonesian local designer, ever. The cut, silhouette, uniqueness, and how they use cotton (I love cotton!) for most of their designs just results in happy faces like mine.
Until next post,
Ciao.