England is very famous with its high tea tradition, we can have an afternoon tea at noon or past almost in all British restaurants. The Berkeley Hotel serves an afternoon tea with a twist; cakes, mousse, all the sweet delicacies inspired by fashion's high end brands collection, based on seasons. So as promised, the photos from afternoon tea last May. And not just a usual English afternoon tea, it's a fashionista's one.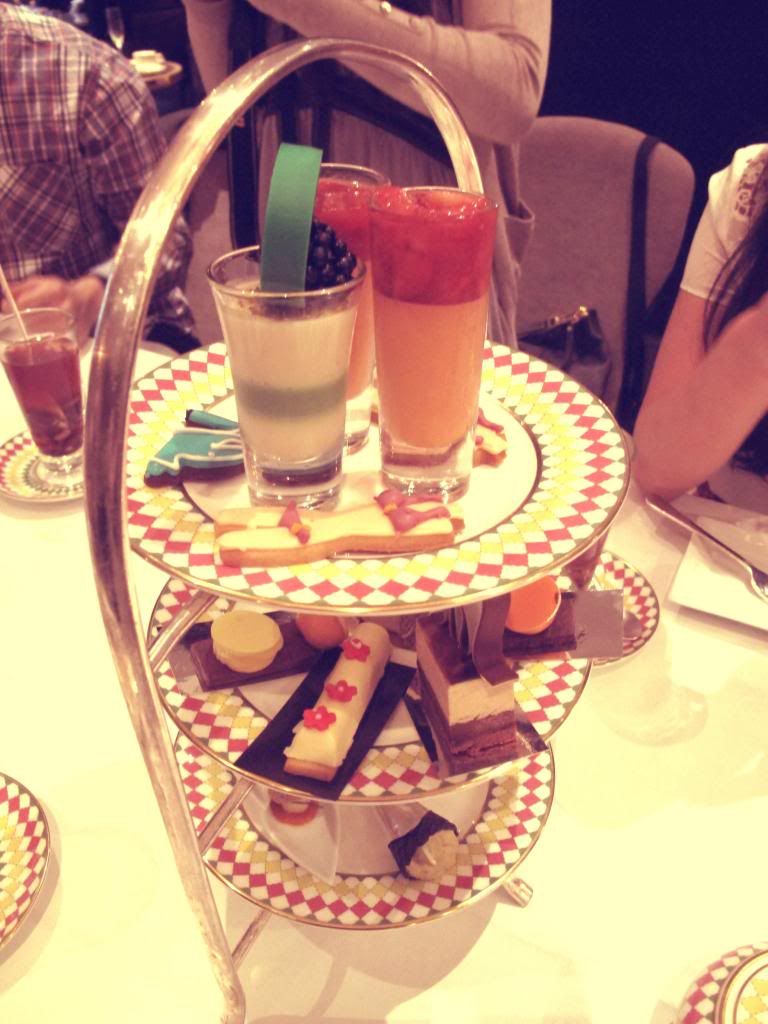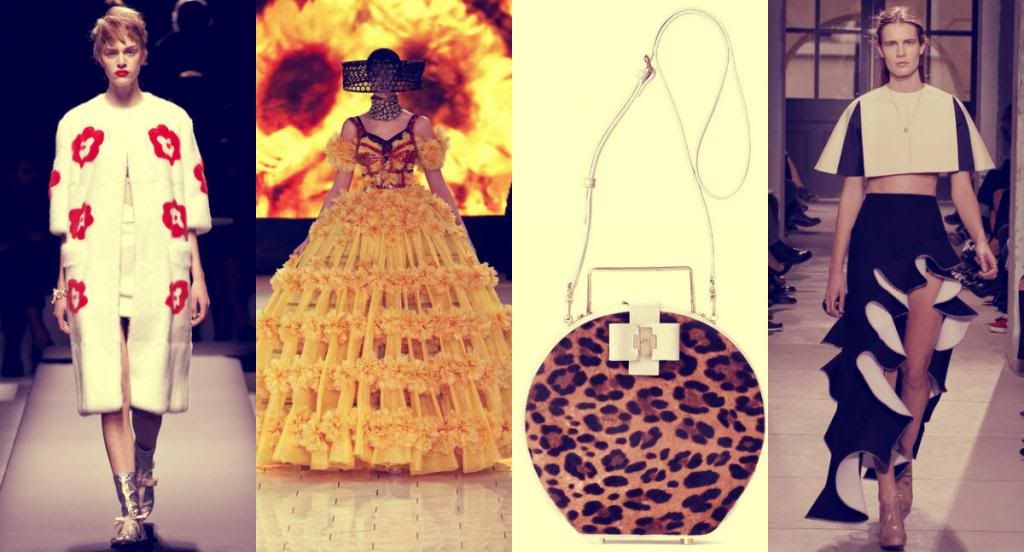 Prada Geisha like white chocolate and Grand Marnier oversized coat embellished with red poppies
Alexander McQueen whimsical yellow honeycomb cream oversized dress topped with marsipan bee
Jason Wu coconut "Carolyn" hatbox shape cake bag sandwiched in retro leopard print chocolate
Balenciaga modern monochrome dark and white chocolate mousse dress set on a pecan nut brownie topped with flamenco ruffles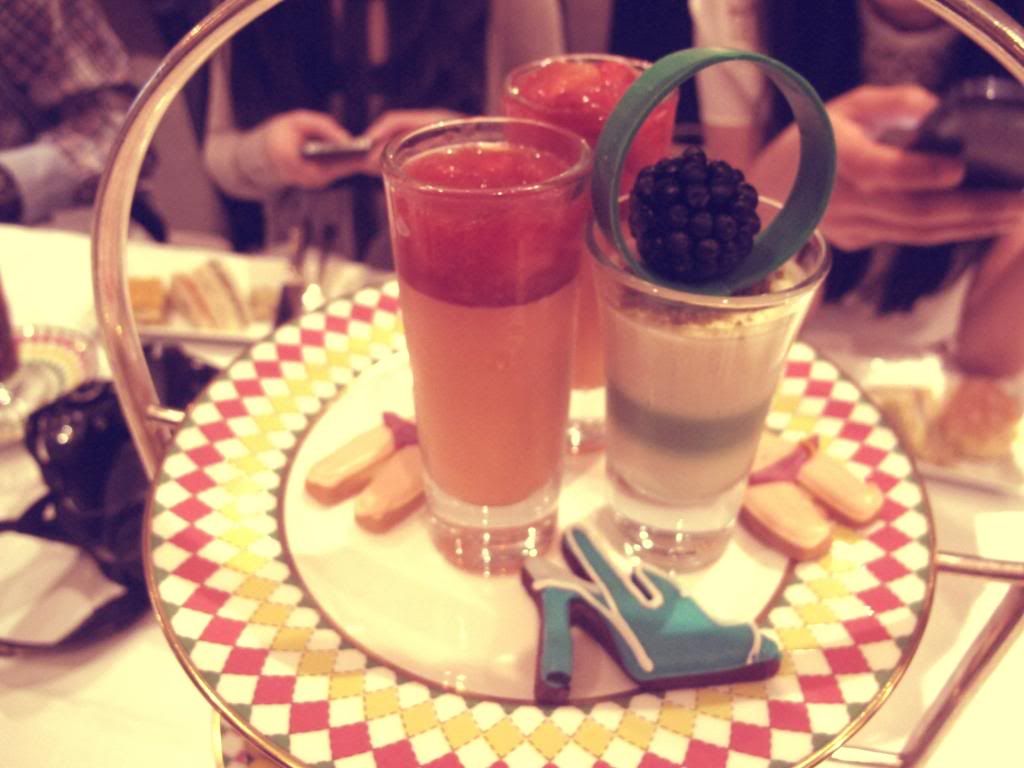 Oscar de la Renta playful high waisted peach-pink bavarois shorts embellished with strawberry compote rosettes
Manolo Blahnik's slingback chocolate biscuit heel with baby blue icing topped with timeless pearl
Dolce & Gabbana Sicilian chic pistachio green and vanilla striped pannacotta dress topped with chocolate ring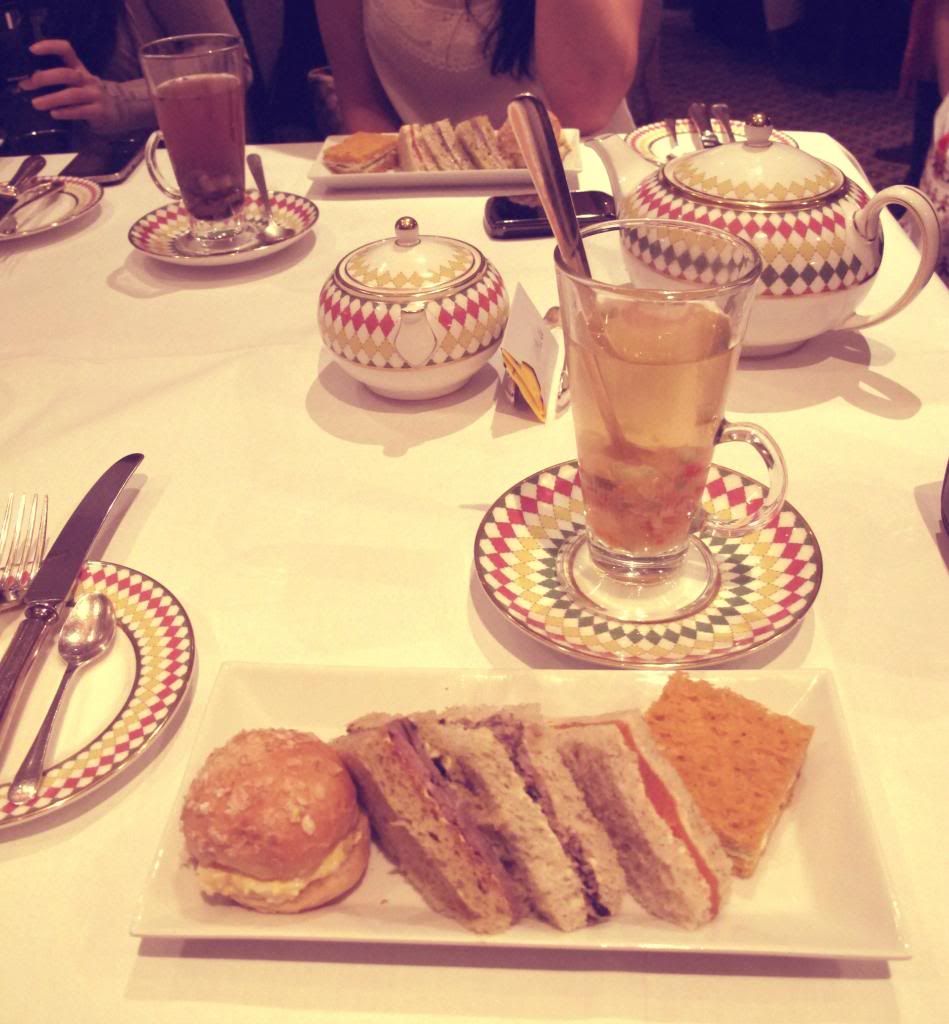 And we even got a 'goodie bag' when we went home!
The cakes, pannacotta, mousse, were delish and the Posh Pomelo & Melon tea was just absolutely amazing. I made most of my 2 hours there (the time slot that was usually given per table) unlike my first visit which was rushed because I needed to go to the airport right after. This high tea venture was definitely recommended, especially if you call yourself a fashionista ;)
Ciao