Don't you wish you could turn back the time when you've done or said something stupid or something that may hurt others' feelings? Sometimes all I need is a slap in the face to remind myself when I said something mean or rude or did not sound nice at all. Sometimes my brain need to work faster so it could order the mouth to say something correctly rather than something.... worthless.
Anyway, put some colour last weekend to cheer myself and passerby a bit. Maybe not the passerby. Because by colour, I mean...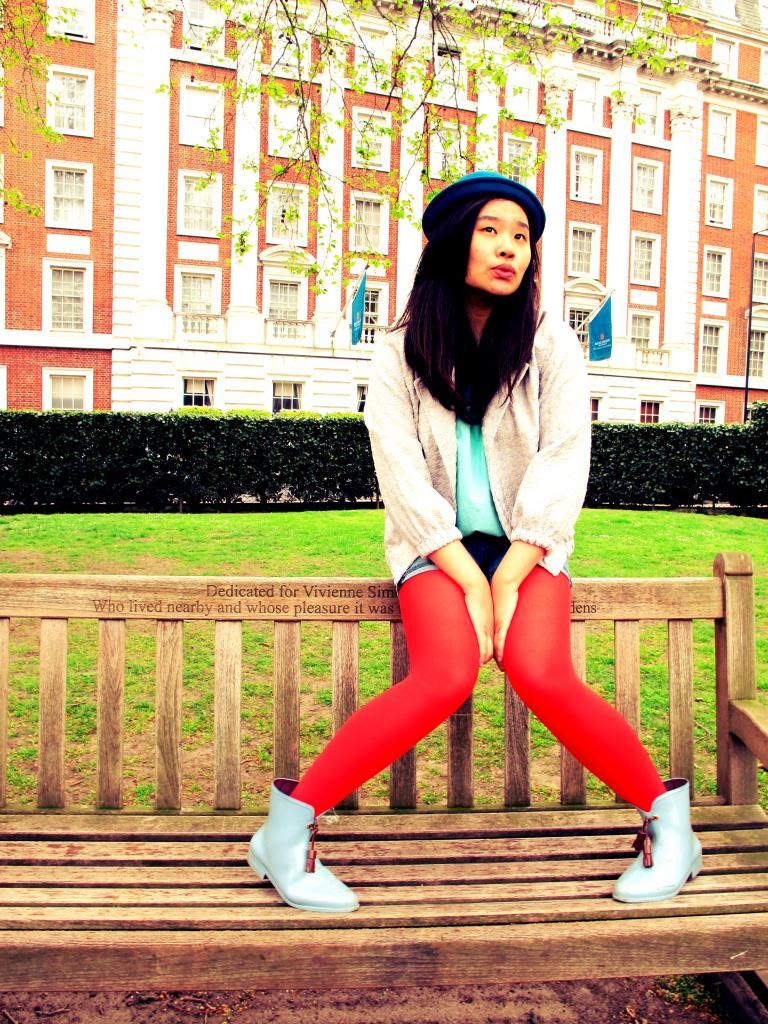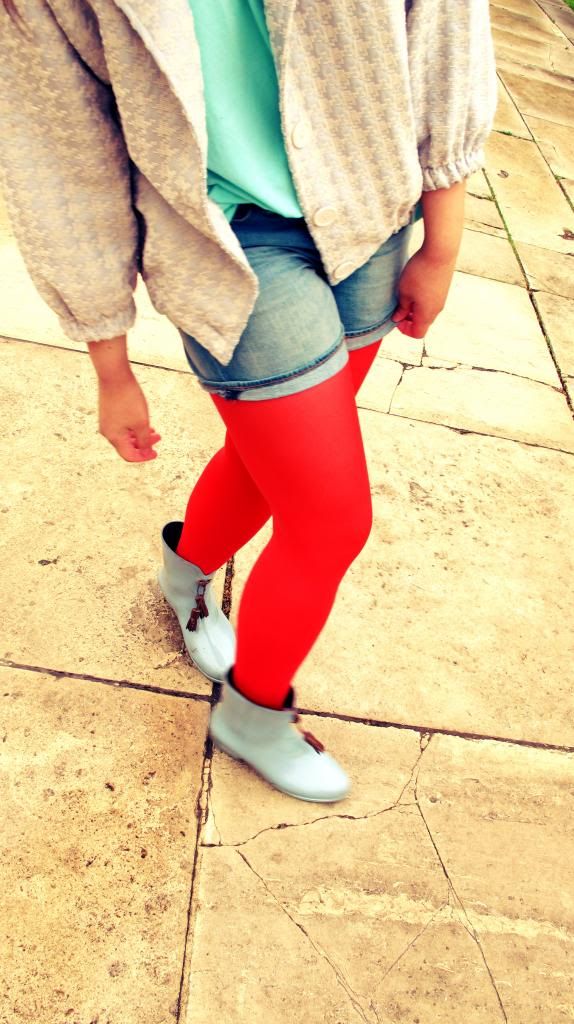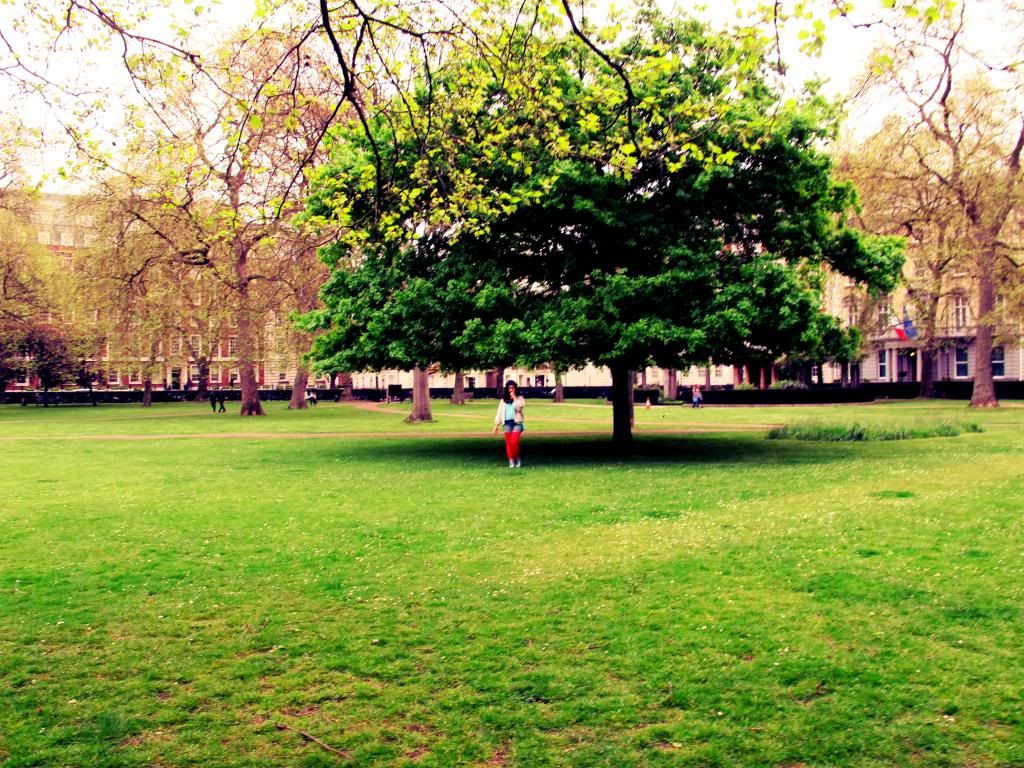 Top - 16DS
Jacket - American Apparel
Short jeans - Zara
Tights - H&M
Boots - Vivienne Westwood x Melissa
Hat - Unbranded
Photographed by Fitria Tjandra
Oh and I was wearing a neon-ish green Longchamp bag too but I didn't want to take pictures with it, thought it was a bit too much. Maybe the passerby was like, "This girl is blinding me. And not in a good way." Do you know what? This is an act of rebel towards London weather because... BECAUSE... BE.CAUSE. After a week of sunshine and nice wind and parks and strolls, now we're back to rain and clouds and not-nice wind. I even took my bubble jacket out in mid May. MID MAY. It may sound normal in Australia since the land of Kangaroos is entering their winter moment but it's supposed to be summer here. I'll just wait till never.
Ciao.