Hi ho, sorry for not posting anything for a week. Had a hectic weekdays with all the works, haven't been out except for classes and group meetings. It's what uni does to you, I guess. But here and now I'm bringing you a set of pictures taken in Londonderry, Northern Ireland, when I went there last January.
Londonderry is a small city, so small that you could literally go around the Londonderry wall in just one hour. We saw the map and thought, okay let's see the city from the wall (which was for war--like the Great Wall-- sort of thing). So on the map it seemed quite big whereas when we walked, everything was practically next to each other.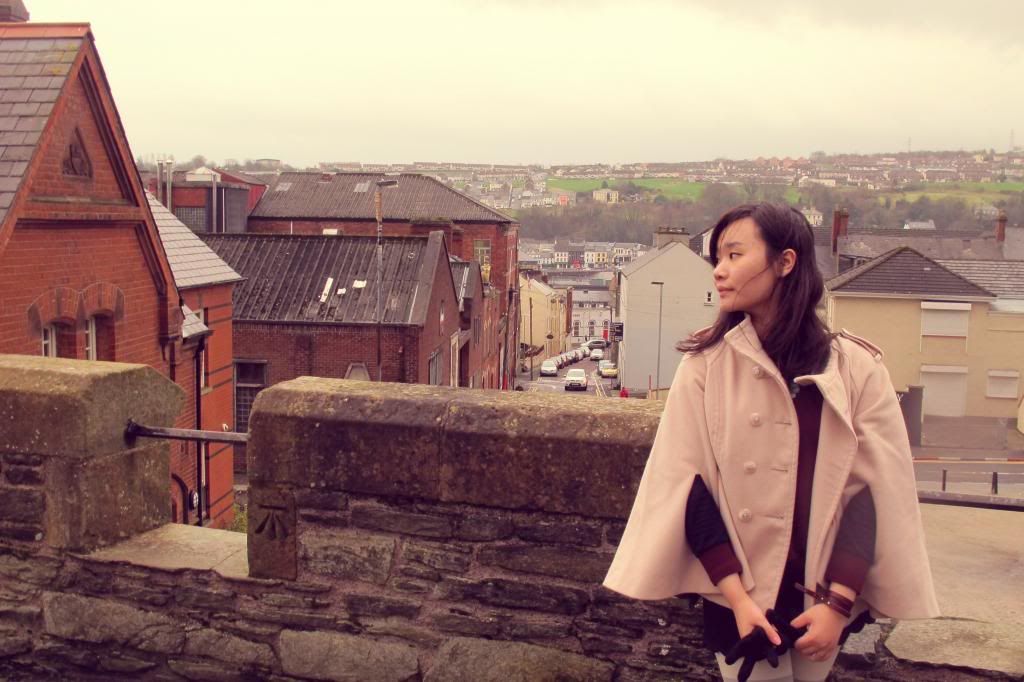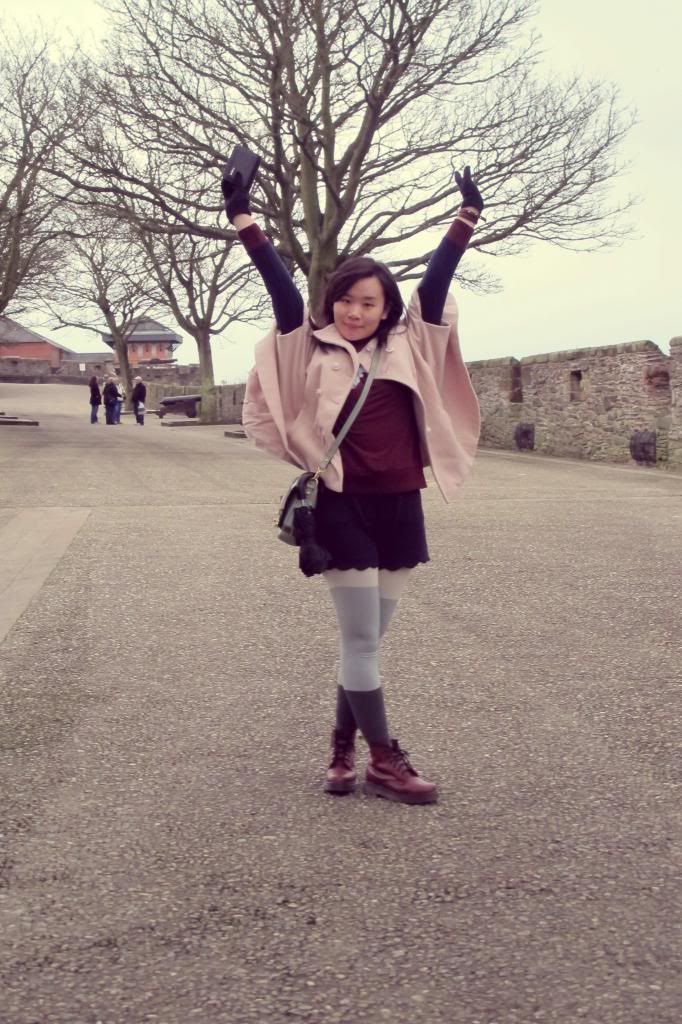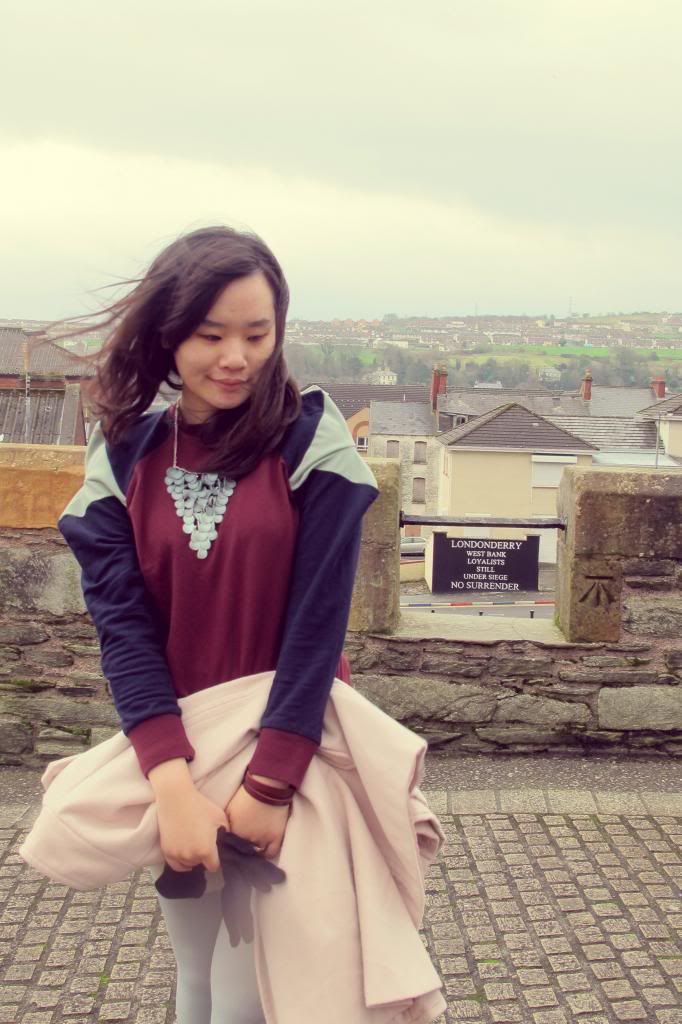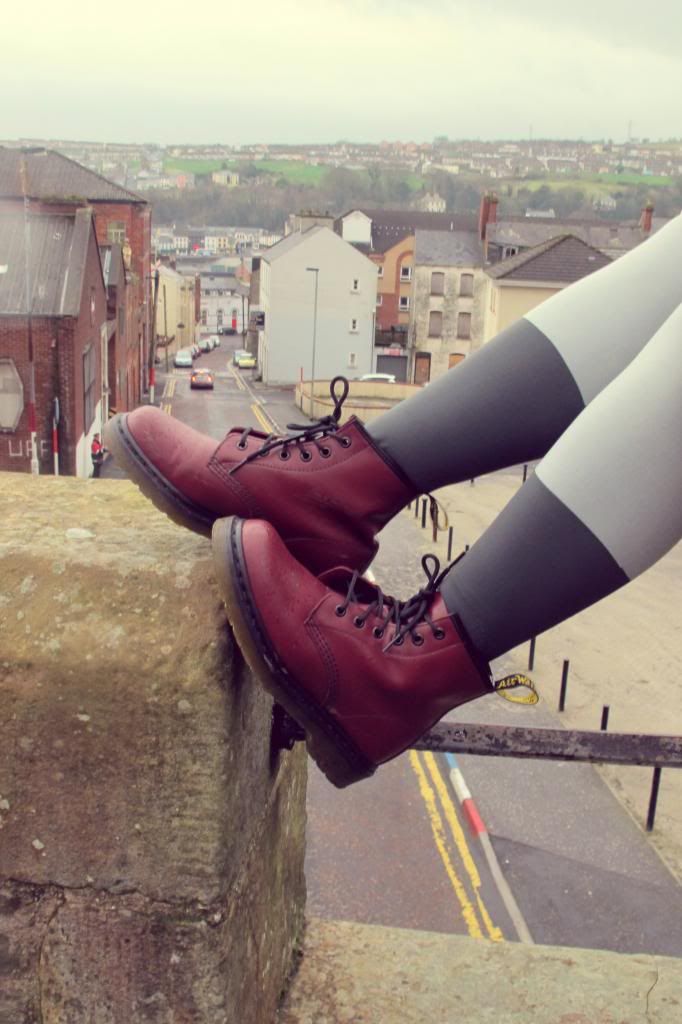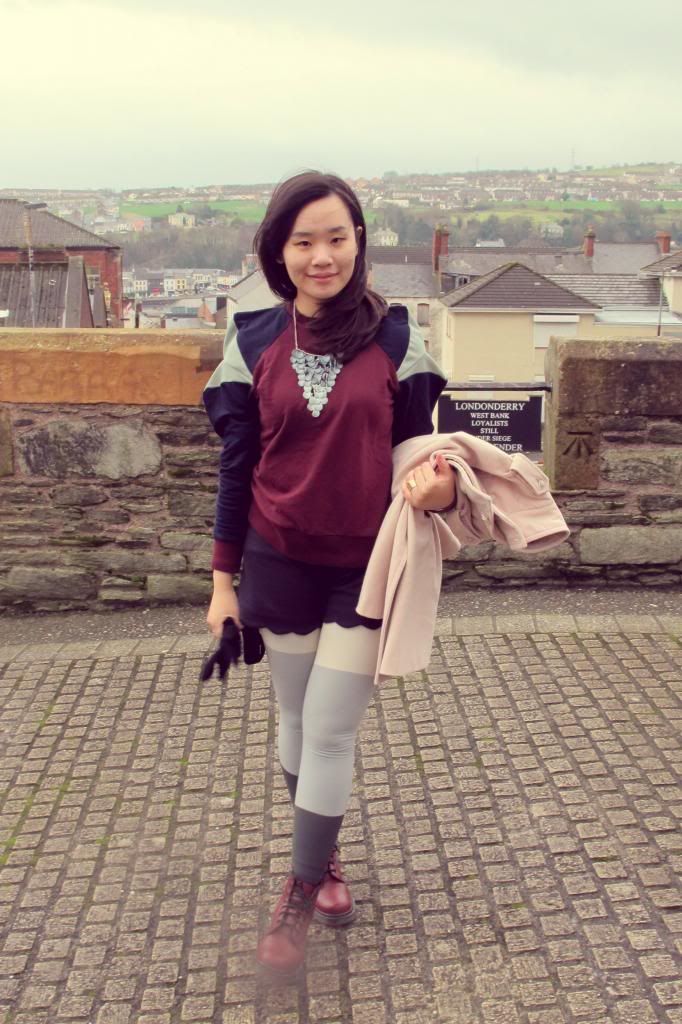 Sweater - Mimicawe, From Korea
Shorts - River Island
Cape - Forever New
Tights and necklace - Monki
Bag - Cupcake
Shoes - Dr. Air Martens
Bracelet - H&M
Photographed by Josephine Kerin and Paulina Koshan
Sorry for the smudgey photos. It was raining and the wind blew quite hard, typical UK weather. The raindrops were on my camera lens. Don't you hate it when you travel and suddenly it rains? I hate traveling when it rains because you can't really take pretty pictures and you're bringing your umbrellas, trying not to get wet, finding the nearest indoor spot, but at the same time still trying to enjoy the view. However, the Northern Ireland trip was still lovely overall. Didn't let the rain beat us.
I love everything about this sweater that I got from South Korea last summer. If I'm not mistaken I got it from a store called A-Land and from what my Korean friends says, this store is a must-go. Two of the stores can be found in Garusogil and Dongdaemun. I was attracted to the sleeves, obviously, of its triangular shapes, and the colours are so perfect (burgundy, navy, and duck egg). Other than that I have nothing to say about this outfit, really.
Til next post, folks!
Ciao!