Contrary to what I'm feeling right now, that outfit photos taken a few weeks back really screamed "LOOK AT ME I'M HAPPY AND YOU SHOULD BE TOO!" Well, for the record, we all should be happy, really.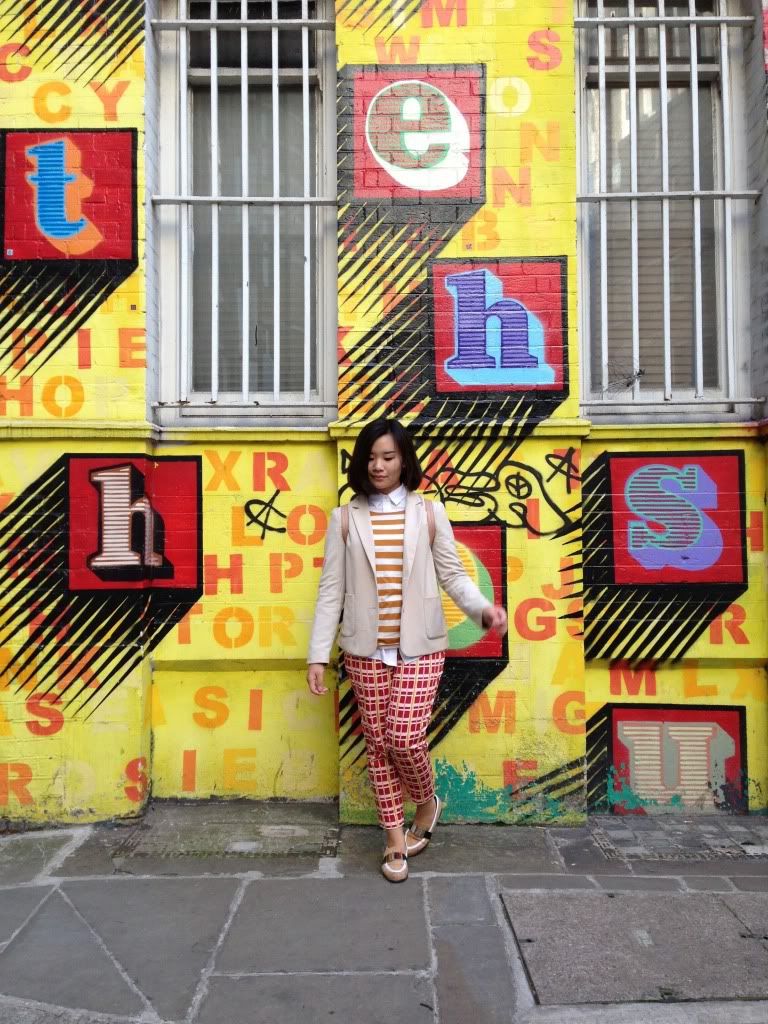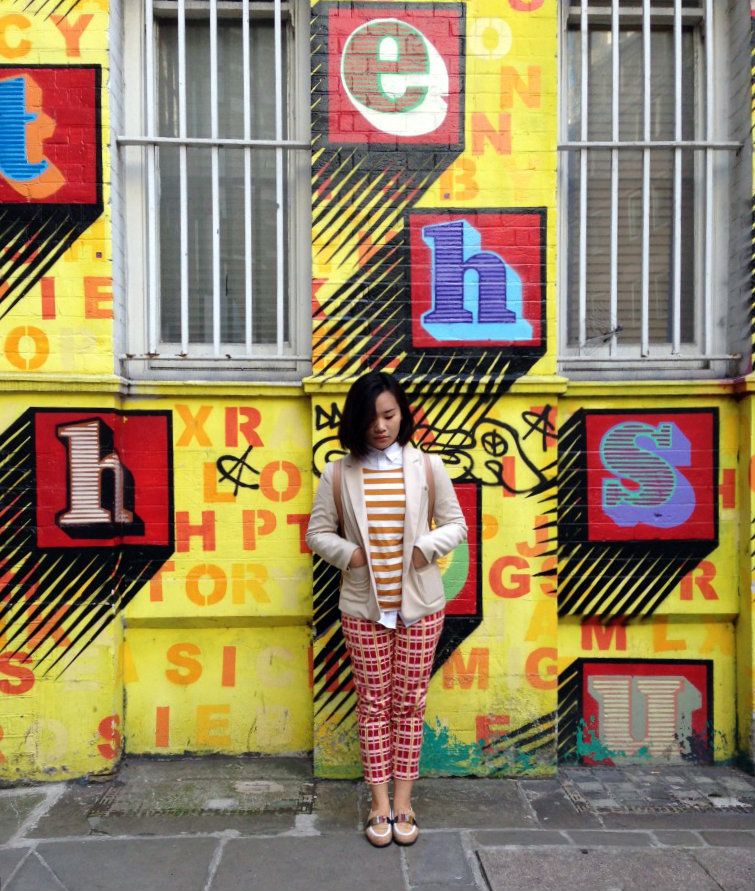 White shirt - Uniqlo
Striped t-shirt - Zara
Blazer - Gifted Forever 21
Photographed by Josephine Kerin
I was hooked the first time I saw these pants in eX, Jakarta. Major Minor is one of Indonesian local brands that I just discovered that day. They had amazing prints on their garments and this pair is one of the examples. I just loved my new pants, especially since tartan/plaid is currently at the top of the trendy fashion chain. Clashing patterns is also taking its hits now, hence the stripes and plaid in the same look. For all I know, I'm getting used to mix more than two patterns in one outfit. I like it a lot, it 'un-bores' me.
'Til next post.