September was strangely and ironically had been very bad towards me for the past two years, and this year too. It was like the nature was against me. It used to be my favorite month. Now I don't know what's my favorite month anymore :( (well, maybe still September)
Okay. Enough of the melancholy start. Let's hit this blog with pictures.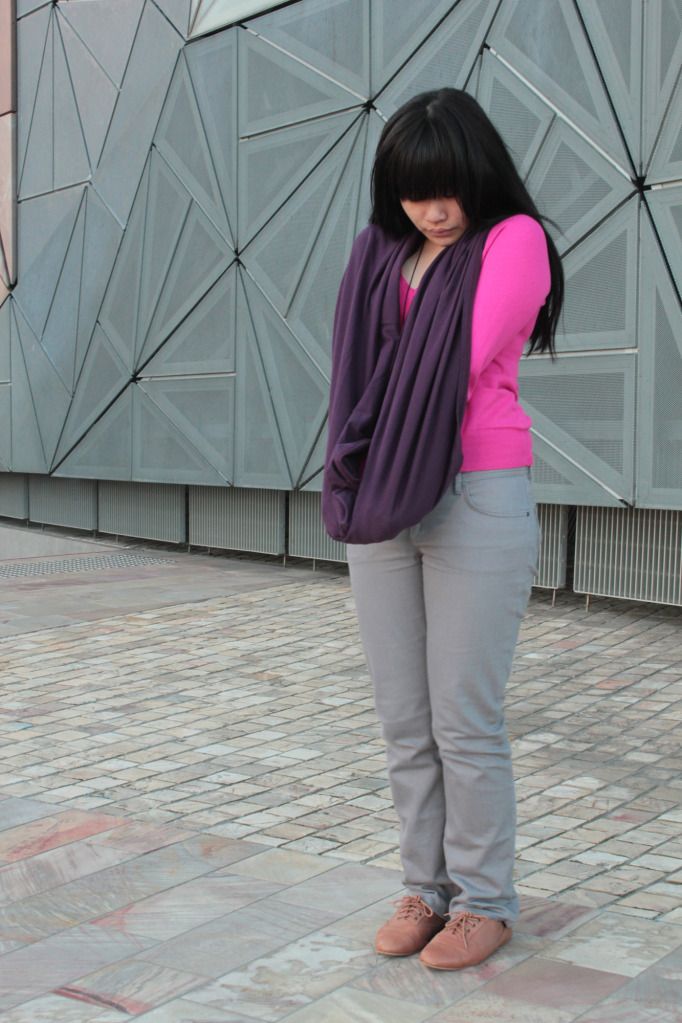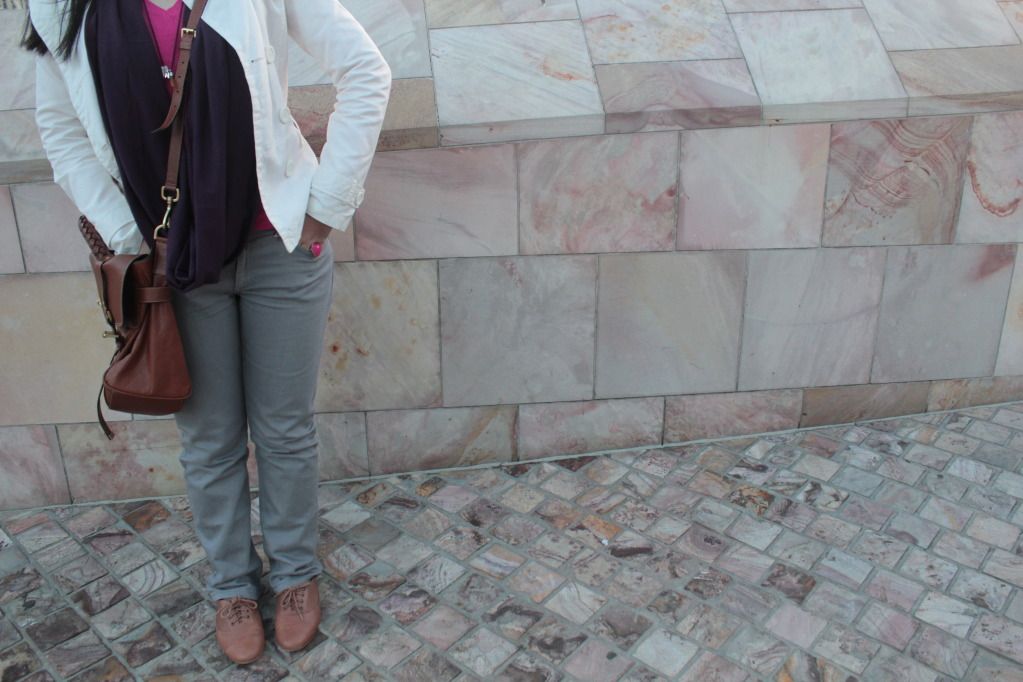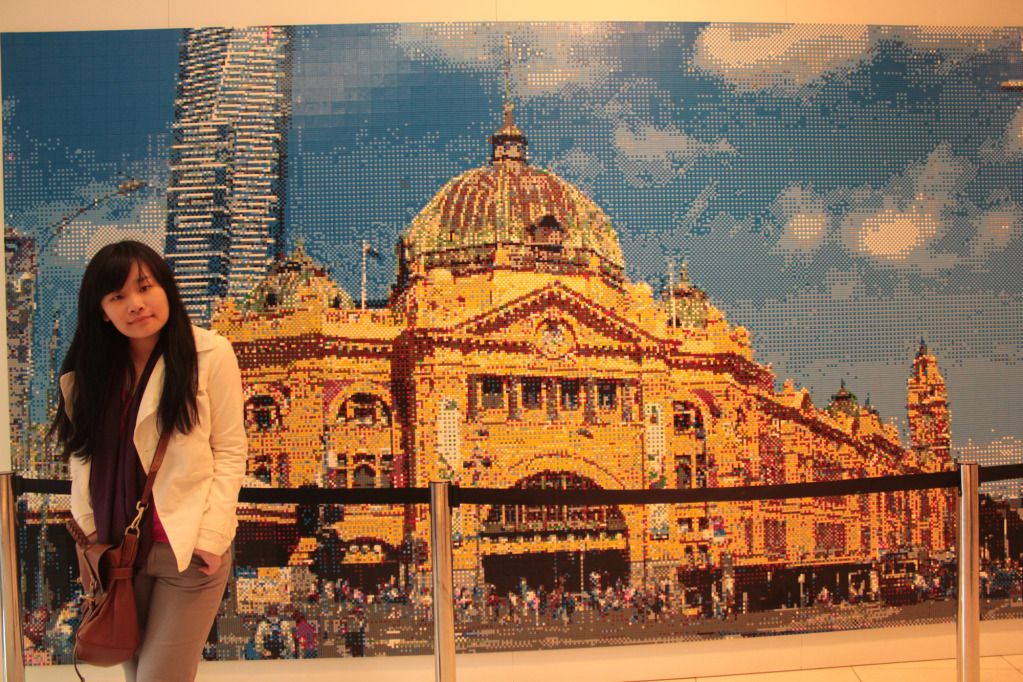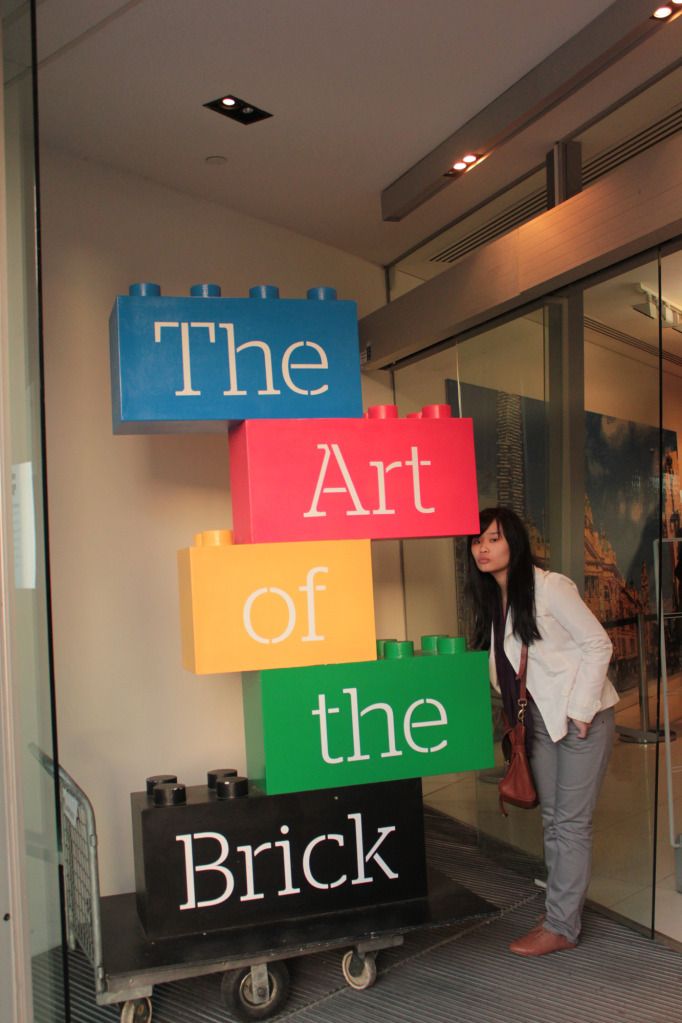 Sweater and shoes - Zara
Shawl - Cotton Ink
Jeans - H&M
Pictures were taken outside the Federation Square Building in Melbourne. I like the architect look of this building. The geometric shapes combined with neutral colours made it one of the iconic buildings in that Mini European City.
At that time there was a lego exhibition. I wasn't very excited back then, but now, when I think it over, I would love to own a lego collection. My sister did collect the Harry Potter legos (and I forgot to buy her the Hogwarts Express when I visited the Harry Potter WB Studio in June), but right now I want to buy legos just to play without the instructions on what to build whatsoever. Legos are funnn. Just think of it. The colors, the experimentation you can do, the shapes, the stacking. Why do I realize just now? Oh, maybe because I get to appreciate art better than before. And will do even more ;)
Why don't we buy legos and play them around?
Ciao.