So summer is almost over. The heat that was driving me insane, the scorching hot sun that was unforgiving, the sweat of people that exuded aroma you just did not want to smell! They are almost over!
I said almost because the temperature is not exactly below twenty degree Celsius yet, but since the wind is stronger right now I could wear two layers without having to sweat! I know, I know. When it gets too cold I complained when it gets too hot I also complained. But honestly though, I am more of a winter person. I told you that already, didn't I? However, the departure of summer means saying bye bye to bare-legged. I still can stand the cold with shorts and skirts now, but I'm not sure in a few days time. Hopefully the weather is kind enough to let the wind blow but the sun out (such an egotistical person that I am!)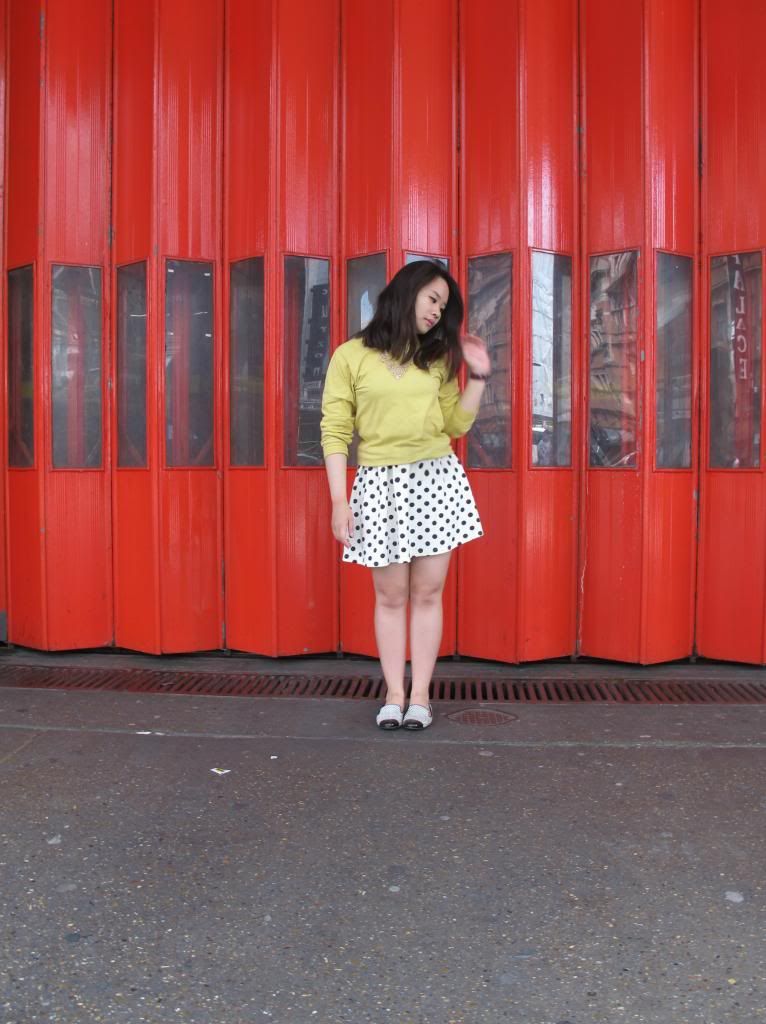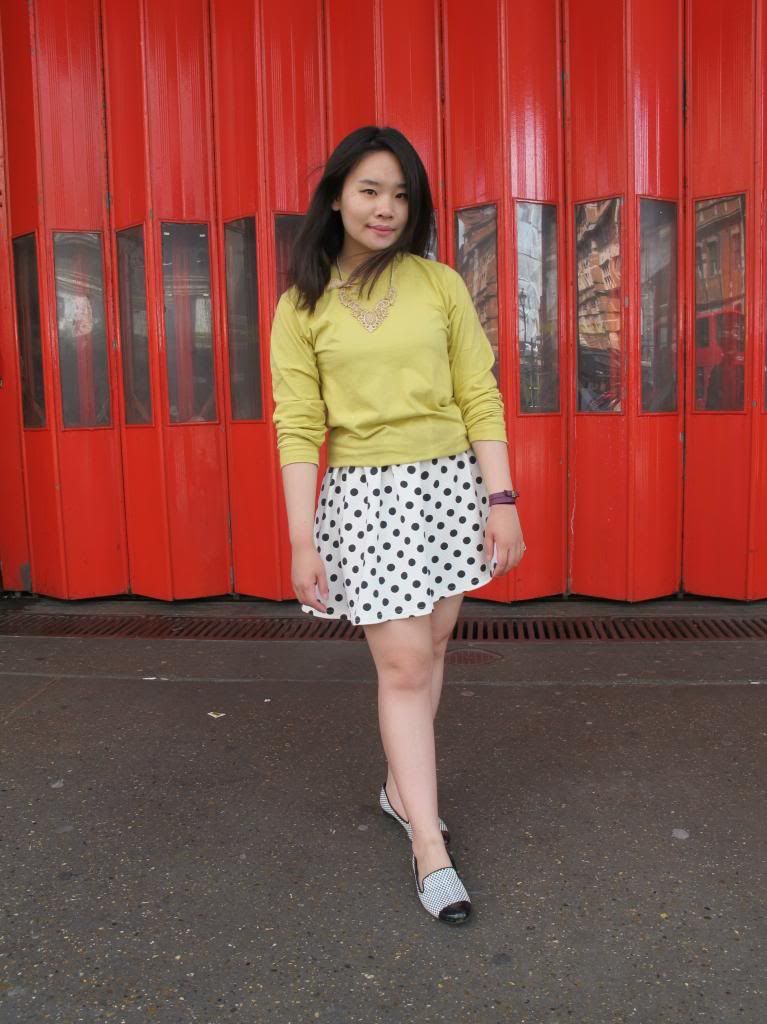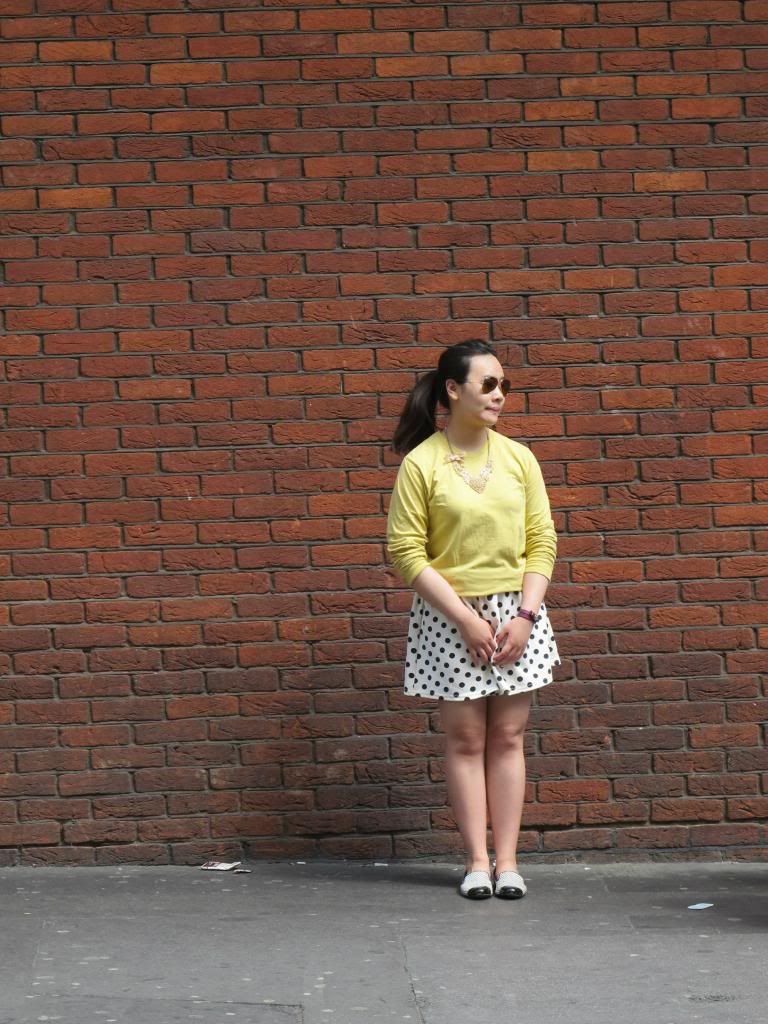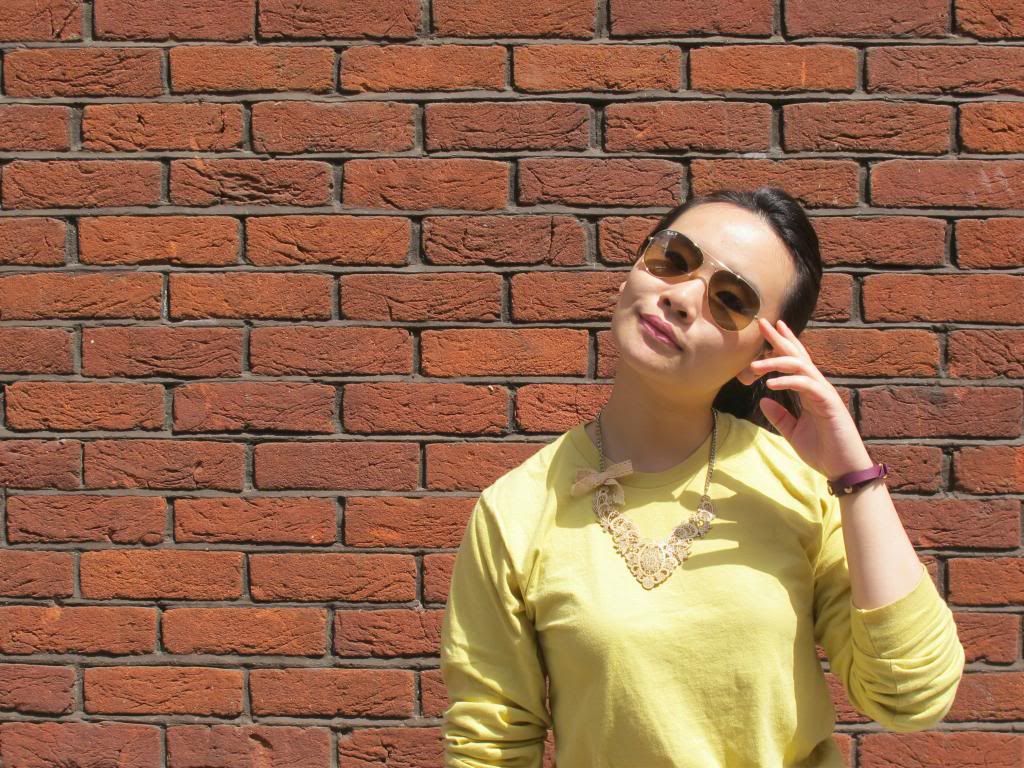 Top - American Apparel
Skirt - Primark
Necklace - From Singapore
Flats - Charles & Keith
Bracelet - Salvatore Ferragamo
Sunnies - Ray Ban Aviator
As I said somewhere in my old post, this is kind of my mantra for summer look. Top and skirt with flats, a little bit of accessorising and I'm ready to go. For summer, it's so normal for me to opt for bright colours like this chartreuse long sleeve top that make me look so fatty fatty boom boom. I do gain loads of kilos though. Not its fault completely.
Til next post.